Vision Stuttgart gathers best of industrial imaging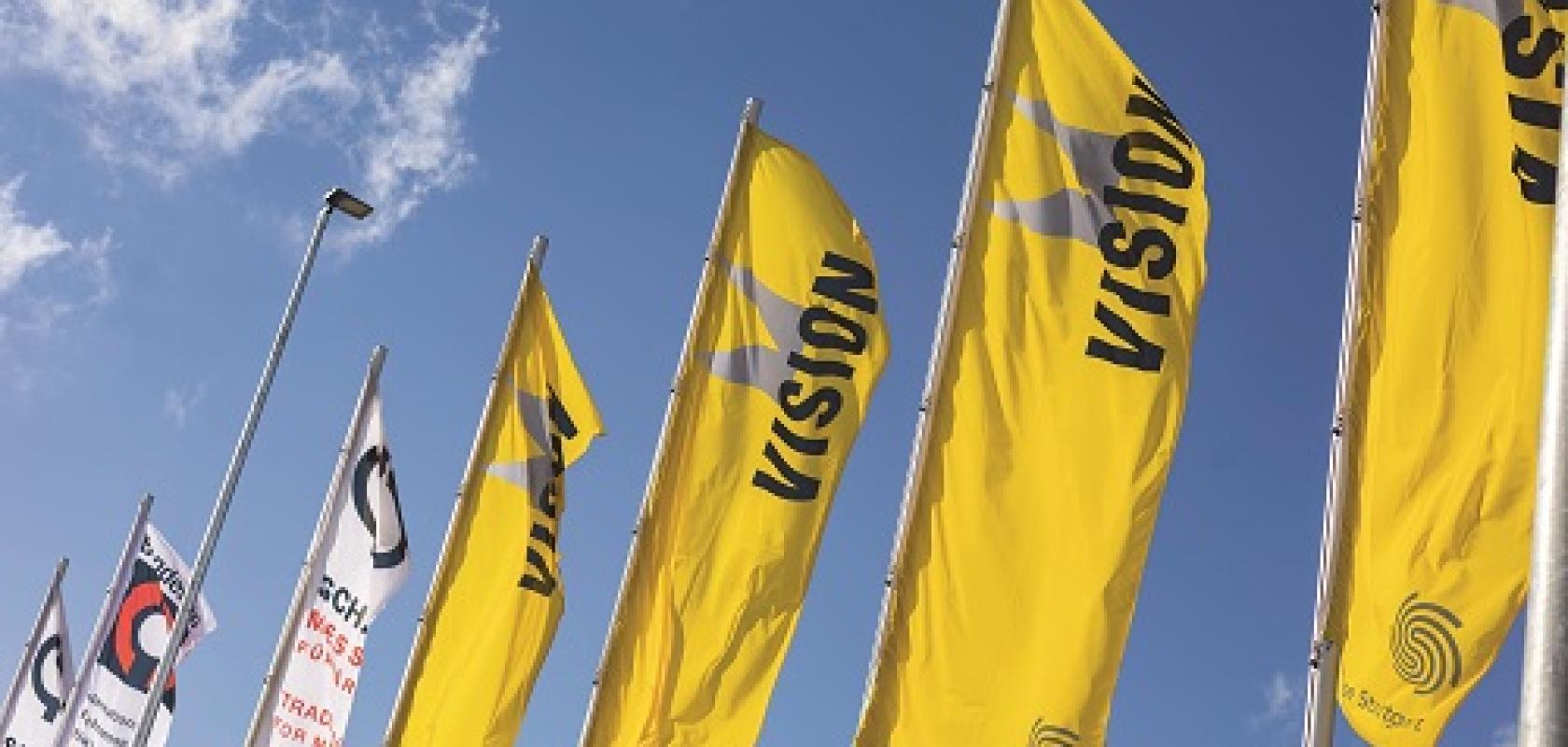 Expectations are high for the Vision show, which will take place from 4 to 6 October in Stuttgart.
In July, more than 300 companies had signed up to exhibit, with Florian Niethammer, head of trade fairs and events at Messe Stuttgart, commenting that the show organiser expects the number of exhibitors to grow by around 25 per cent on last year.
In 2021, the trade fair hosted 296 exhibitors, at a time when the pandemic was much more disruptive than it is now in Europe.
Among some of the hottest technology on display will be that shortlisted for the Vision Award, which recognises innovation in the field of machine vision. (Watch our exclusive webinar with presentations from the shortlisted companies).
Brighter AI Technologies, Edge Impulse, Kitov.ai, Saccade Vision and SWIR Vision Systems are the five candidates selected by the judges this year, with the winner to be announced at the show on 5 October.
There will be a strong presence of start-ups at the trade fair, with 18 young companies part of the Start-up World section, and four start-ups per day pitching their technology as part of the Industrial Vision Days forum.
Around 17 per cent of the companies exhibiting will be attending Vision for the first time this year, companies such as Beckhoff Automation. In addition, 56 per cent of exhibitors will be from outside Germany, as of July, with exhibitors from the US especially heavily represented, followed by Japan, China, the Netherlands and Switzerland.
Niethammer pointed to advances in hyperspectral imaging, AI and deep learning, and new developments in embedded vision and 3D, as being key technology trends that will stand out at the trade fair.
Vision Stuttgart will showcase the entire range of machine vision technology from across the supply chain, from component providers to those building systems to vision integrators. Here's a snapshot of some of what visitors can expect when the trade fair opens its doors.
Camera providers
JAI (10F57) will present an extended range of compact, lightweight, and affordable area scan cameras from its Go-X series. There are 24 new cameras (colour and monochrome) equipped with Sony Pregius S fourth-generation CMOS sensors, with the series reaching a total of 48 models tailored to different vision needs.
Camera resolution now reaches up to 24.5 megapixels, and all new Go-X models are compatible with C-mount lenses and available with 5GigE and Coaxpress as well as the standard GigE interface.
In addition, JAI has introduced Xscale and Xpress on new models. Xscale is an in-camera feature for rescaling pixel sizes, while Xpress is a lossless image compression function that enables the 1GigE models to achieve higher frame rates.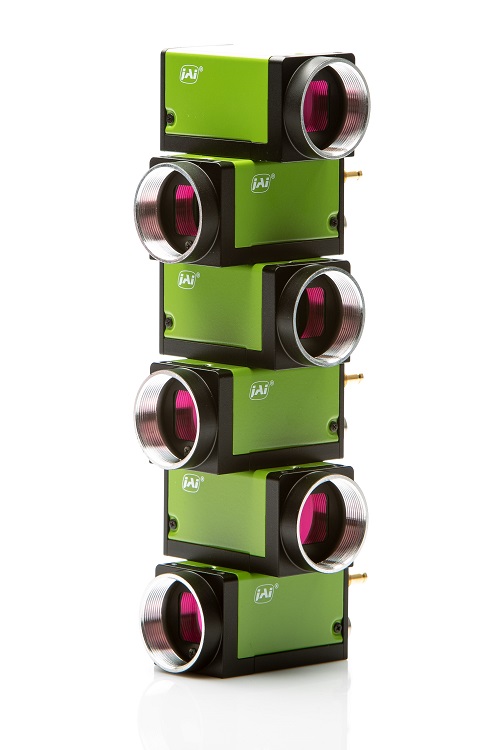 Also new from JAI is an 8.1-megapixel ultraviolet camera in the Go series, along with a prism-based four-channel line scan camera that combines visible and shortwave infrared imaging. The four-sensor line scan camera in the Sweep+ series features an integrated prism that splits the incoming light onto four separate CMOS sensors making it possible to simultaneous image red, green, and blue visible wavebands, as well as SWIR light in a single camera.
The three visible sensors provide a resolution of 4,096 pixels in a line, while the SWIR channel provides 1,024 pixels in a line. To compensate for variation in pixel size between the RGB sensors and the SWIR sensor, the new Sweep+ model is available with an ROI-scaling function. Other features include colour temperature presets, shading correction, and chromatic aberration correction.
--
Japanese firm CMICRO (10H50) will show its lineup of line scan cameras with 1k to 16k resolution. The cameras use either single sensors or are prism-based multi-sensor cameras using visible light and SWIR sensors.
--
IO Industries will be displaying its new Redwood camera series with 12MP, 45MP and 65MP sensors, along with its Victorem and Flare camera series. Along with a Coaxpress interface, Redwood models are available with the new Coaxpress-over-fibre output interface, enabling very long connections while retaining the reliable point-to-point connectivity of Coaxpress.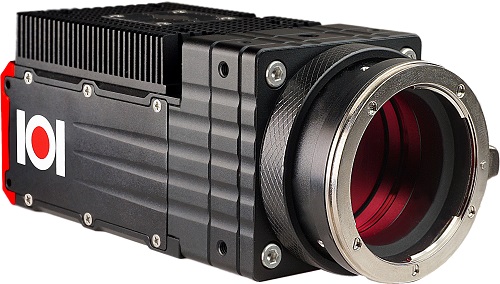 Also on display will be the Rodeo DVR, IO Industries' latest RAW video recorder for Coaxpress cameras of any type. More than 2GB/s of video data can be recorded to an internal high-capacity SSD.
--
Emergent Vision Technologies (8D60) will showcase its latest 10, 25, and 100GigE cameras, volumetric capture software, and high-speed imaging accessories.
There will be a live demonstration of the new eCapture Pro software, designed for those looking to build metaverse and volumetric capture stages, motion capture systems, or other immersive 3D content applications. The software delivers turnkey integration, camera setting flexibility, advanced preview and recording capabilities, synchronised capture to microsecond accuracy, and calibration, background, and production take management capabilities.
The software will be highlighted in a volumetric capture set-up featuring 36 x 10GigE HR-12000-S cameras (12MP Sony Pregius IMX253), along with a line scan imaging demonstration using the 10GigE Pace LR-8KG camera (8K Gpixel GL0816).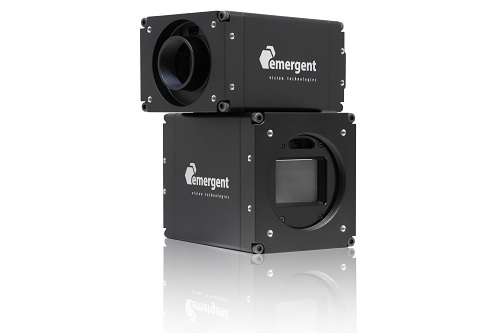 Additional demonstrations include: the new 100GigE Zenith HZ-10000-G camera (10MP Gpixel GSprint4510) with the new Zeus PZ-100 network interface card; the 25GigE Bolt HB-12000-SB camera (12.4MP Sony Pregius S IMX535) with an Nvidia Jetson AGX Orion edge AI platform; and the 25GigE Bolt HB-25000-SB camera (24.47MP Sony Pregius S IMX530) working with an Nvidia RTX A6000 GPU in GPUDirect implementation.
Also on display will be the new 25GigE Bolt HB-127 camera (127.7MP Sony IMX661) and the new 100GigE Pinnacle LZ-16KG5 camera (16K Gpixel GL5016).
--
Matrox Imaging (8C45) is back at Vision 2022 with a lot to share: 
A 3D machine vision demo using two 3D profile sensors and software tools for 3D location, measurement, and inspection

A deep learning and machine vision inspection demo, pairing a smart camera with flowchart-based vision software to inspect bottles for defects

A distributed computing and FPGA offload demo exploring how freeing up the host CPU yields more effective image analysis for demanding tasks, using CoaXPress frame grabbers inside a vision controller

A live inspection demo showcasing the complementary capabilities of Zebra's Fixed Industrial Scanner and Machine Vision Smart Camera portfolio

An interactive station where visitors can explore the latest Matrox Imaging Library (MIL) X and Matrox Design Assistant X software
--
Zebra Technologies will be exhibiting the firm's suite of machine vision cameras and Zebra Aurora software. With Zebra Aurora, users can perform machine vision inspection and fixed industrial scanning on a single device, for tasks from track-and-trace to complex quality inspection checks. The combination of Zebra's machine vision cameras and Zebra Aurora makes it easy for all users – not just machine vision experts – to set up, deploy and run these solutions.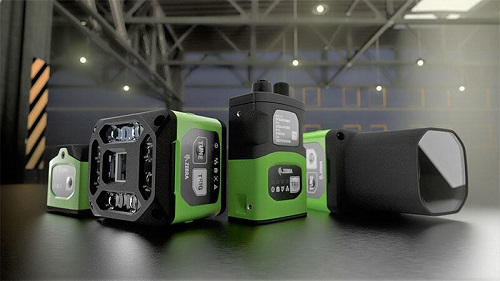 Zebra's acquisition of Matrox Imaging expands Zebra's machine vision portfolio to include Design Assistant software, software development kits, smart cameras, 3D sensors, vision controllers, input/output cards, and frame grabbers.
--
Opto Engineering (8D48) will show its Itala cameras. The Itala G is a series of GigE Vision industrial PoE cameras with resolutions ranging from 3.2MP to 31MP. The cameras feature robust and reliable industrial cameras with excellent quality-to-price ratio. The Itala G.EL is a series of GigE Vision PoE industrial cameras with integrated liquid lens control. With resolutions ranging from 3.2MP to 12MP, the cameras simplify the integration of Optotune liquid lenses thanks to a built-in driver to avoid external hardware.
--
On Active Silicon's booth this year (10F59), visitors will be able to see the firm's Harrier block cameras with multiple output options, high-speed FireBird frame grabbers, and custom-built embedded systems.
One demo will highlight image acquisition and simultaneous display from four cameras using Active Silicon's fastest Coaxpress frame grabber, taking advantage of its four-link CXP-12 capability and eight lane Gen3 PCI Express interface.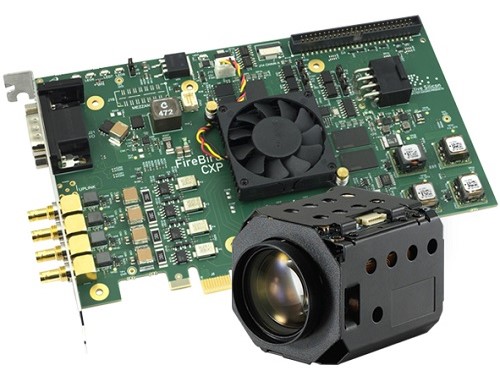 Another demo will show the company's Harrier 10x AF-zoom USB/HDMI camera streaming video while mounted on an RC helicopter. Interface boards supporting 3G-SDI, HDMI, USB3, HD-VLC and Ethernet IP will also be on show, along with camera modules with global shutters and up to 40x zoom.
--
Highlights from Basler's booth (8D50) are new Ace 2 models with a 5GigE interface, providing an excellent price/performance ratio and easy integration; new SWIR and thermal cameras; 3D time-of-flight and stereo vision cameras; and roughly 200 new lighting components, all designed and tested for industrial use.
In terms of software, Basler will focus on image processing modules within its Pylon vTools package, which give users the flexibility to design, test, and integrate functions like intelligent structure recognition, precise object positioning, or robust code recognition. This can be accomplished alongside camera control and image acquisition.
Basler will illustrate product performance in several live demonstrations at its booth, including a demo on vision-guided robotics showing pick-and-place, measurement, and barcode reading. The company will also present a wafer inspection system developed in collaboration with NXP. Here, visitors can simulate defects on a wafer which are detected by a vision system using AI and deep learning.
--
SmartCow (10F15) will exhibit its Ultron edge AI platform, designed to provide sensor fusion for smart cities and smart manufacturing. Also on display will be SmartCam, a camera for automated optical inspection, smart retail, smart factories and other AIoT embedded systems, and Mars, an AI edge embedded system in an IP65 box with an Nvidia Jetson AGX Orin for smart city applications.
--
Framos (10E54) will be will be presenting its imaging and embedded vision portfolio, as well as hosting a series of workshops on a range of topics, including time-of-flight sensor technology, event-based vision systems, and the creation of Image Quality Profiles (ISP tuning) to get the best possible image from the combination of optics, image sensor, and application.
Multiple sessions of the workshops will be delivered over the course of three days, in meeting room 10.4 adjacent to the exhibit hall. The workshops are:
What's new? – Sony technology overview and roadmaps: David Kallenbach
Optical modules tailored to your demands: Dr Frederik Schönebeck
Event-based vision systems: technology overview and Framos solution: Giuseppe Contini
Building an iToF camera: Christopher Baldwin
ISP tuning – an example with Nvidia: Christopher Baldwin
Depth sensing made easy with Framos D400e industrial stereo cameras: Giuseppe Contini
Register here to join.
--
Lucid Vision Labs (10D41) will be showing a variety of new camera technologies including additions to its Triton camera family. These include the Triton Edge camera using AMD Xilinx's Zynq UltraScale+ chip with multi-processor functionality, and the new Triton EVS camera using Prophesee's Metavision event-based sensor.
Furthermore, Lucid is enabling SWIR imaging in Triton's IP67-rated compact form factor, featuring wide-band and high-sensitivity Sony SenSWIR 1.3MP IMX990 and 0.3MP IMX991 InGaAs sensors.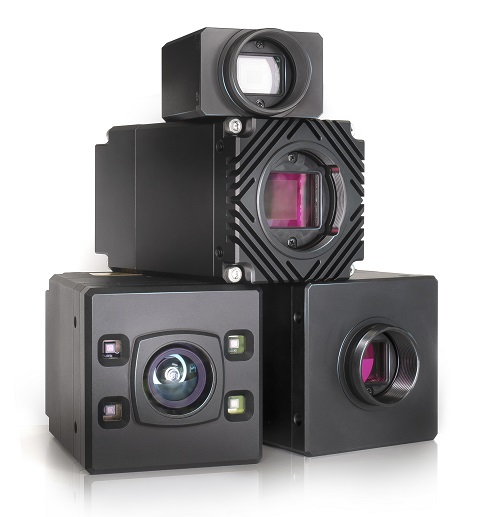 Two new models within Lucid's Atlas 10GigE camera portfolio will be unveiled. The 65MP Atlas10 will be Lucid's highest resolution camera and features the Gpixel GMax3265 image sensor. In addition, the 8.1MP Atlas10 camera uses the new Sony IMX487 ultraviolet sensor will also be shown for the first time.
Lucid is expanding its Helios2 3D time-of-flight camera family with new variants such as the Helios2 wide field of view. Helios2 Wide integrates Sony's DepthSense IMX556PLR back-illuminated ToF image sensor paired with a wide-angle lens providing a 108º angle of view. The camera delivers 640 x 480 depth resolution at up to an 8.3-metre working distance and a frame rate of 30 fps.
--
Matrix Vision (8C30) will demonstrate how to distribute the network data stream to multiple CPU cores using its Multicore Acquisition Optimiser (MAO) and the MvBlueCougar-XT 10GigE camera. In this way, data loss in high-end applications can be avoided. In addition to the MvBlueNAOS4, which is specifically designed for the fast sensors of the Sony Pregius S series, the company will expand its embedded vision portfolio with another camera family.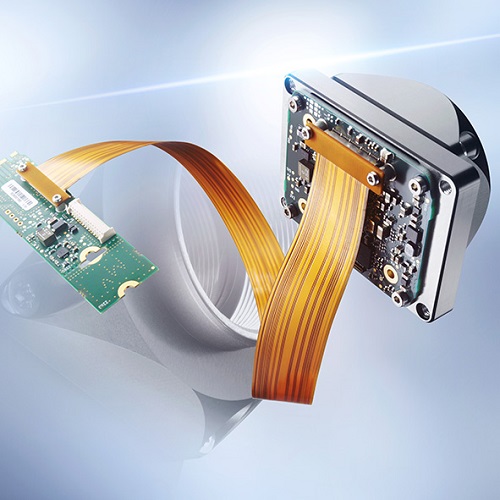 Matrix Vision will also show its GigE Vision camera, MvBlueCougar-X, with a UV sensor, as well as present a new 3D camera. Finally, the company will show its MvImpactT Acquire SDK, a software development kit for all interfaces and platforms.
--
Automation Technology (10F54) will present its two recent flagship products: the new 3D sensor C6, as well as the smart infrared camera IRSX.
With its new C6 sensor, AT offers a 3D laser triangulation sensor that combines speed and resolution. The sensor chip incorporates the company's Widely Advance Rapid Profiling (WARP) technology, allowing the camera to reach a profile speed of up to 38kHz at an image size of 3,072 x 201 pixels, and with a resolution of 3,072 points per profile.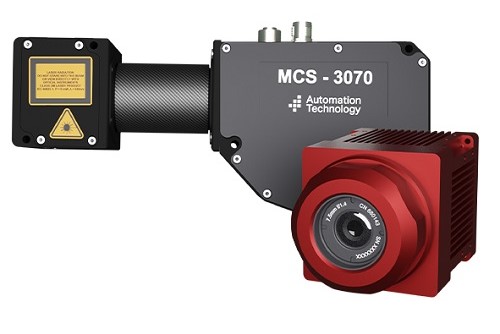 The IRSX smart infrared camera is developed as an all-in-one stand-alone solution for thermal machine vision. The camera combines a calibrated thermal imaging sensor with a powerful data processing unit in a rugged IP67 housing, and communicates directly with the clients' process control. A number of product-specific measurement plans can be stored on the camera through the multiple job feature. In addition, the camera has numerous integrated interfaces including Modbus, LUA scripting or REST-API/OpenAPI.
--
Teledyne Vision Solutions Group (8B10) will be showcasing live product demos from DALSA, e2v, FLIR, and Lumenera:
A new high-speed and high-resolution fully integrated line scan Contact Image Sensor
A new 2M turnkey MIPI optical module, for instant integration into embedded vision systems
A new 5 GigE camera platform – the first area scan camera to harness the combined customer knowledge and technical expertise from Teledyne FLIR, DALSA, and Lumenera. 
Cameras Unite! Learn how Teledyne has integrated the industry's largest and most diverse area scan camera portfolio with a single SDK
New Falcon4-CLHS M6200 and M8200 models based on Teledyne e2v's Emerald 37M and 67M sensors. The new models are easy-to-use and engineered for applications requiring high-speed data transfer.
Z-Trak2 High-Performance 3D profiler sensor for in-line measurement and inspection applications
Hydra3D, a high-resolution, multi-tap Time-of-Flight image sensor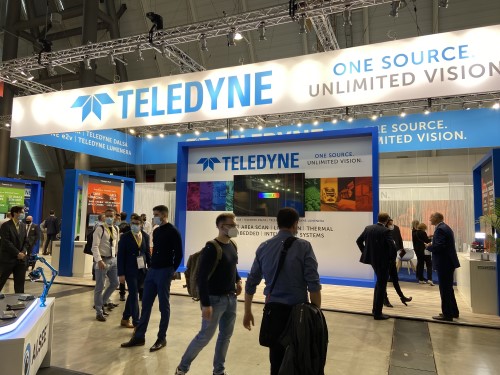 Infrared imaging
Xenics (10E55) will present its two latest SWIR industrial cameras: Wildcat+ 640 and Wildcat 1280. The Wildcat+ 640 camera's VGA sensor offers high dynamic range and can run at up to 300Hz, while Wildcat 1280 is the higher resolution SXGA format. Both are targeted at industrial inspection, with Wildcat 1280 suitable for demanding tasks such as semiconductor inspection.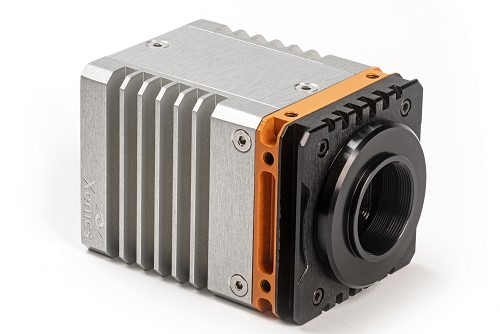 Xenics will also show thermographic cameras such as Ceres T 1280, which combine high temperature accuracy and high resolution.
--
At Vision 2022 Emberion will release a variant of its VS20 camera, which has a wide spectral range from the visible into the shortwave infrared (400-2,000nm). The camera has a GigE interface and high dynamic range.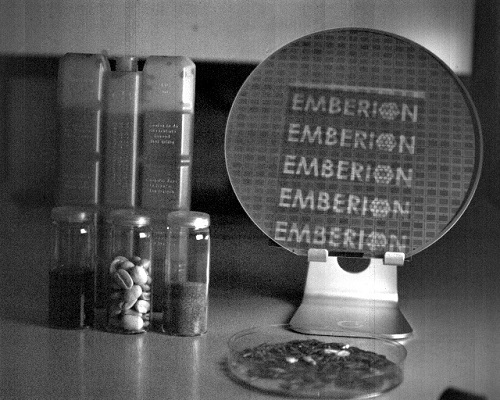 These cameras are based on nanostructured quantum dot sensors. Machine vision is a key focus area for the GigE camera, which can support up to 400fps, targeting optical sorting applications. Moreover, it can be used in surveillance, waste recycling, and moisture detection at around 1,920nm, providing benefits in food sorting, for instance. Pharmaceutical packaging inspection, semiconductor imaging and laser beam profiling are also key applications for the camera.
--
First Light Imaging will highlight two cameras. C-Red 3 is a SWIR InGaAs 640 x 512-pixel compact camera running at 600fps with a readout noise of less than 40 electrons. The camera offers adaptive bias and high dynamic range options, and is particularly suited for applications requiring short exposure times.
The second camera is C-Red 2 Lite, a high-performance SWIR InGaAs 640 x 512-pixel robust and compact camera with TEC stabilisation, designed for high flux SWIR applications. The camera is able to acquire 600 images per second with a readout noise of 30 electrons. It offers many features such as high dynamic range and anti-blooming.
--
Raptor Photonics (10H34) will show a range of camera solutions, from high-energy x-ray detectors to SWIR cameras. On display will be the Owl 320 InGaAs camera, covering visible to SWIR wavelengths from 600nm to 1,700nm. It has 320 x 256 pixels with 30µm pixel pitch, and runs at 349Hz speed at full resolution. It is the ideal camera for hyperspectral imaging applications, offering low read noise for best sensitivity.
The higher resolution Owl 1280 offers 1,280 x 1,024 pixels with 10µm pixel pitch. It is flight proven, with cameras on LEO cubesat missions. Also on display will be the Hawk 800 visible camera, which offers low readout noise, low dark current and high sensitivity, even in low light levels.
--
Headwall Photonics will show its MV.C NIR hyperspectral NIR camera systems, which features fast data acquisition and both high spatial- and spectral-resolution over a range of 900 to 1,700nm. Headwall's PerClass Mira software can be used to capture data and build spectral classification models that can run in real time on a production line.
Sensors
Gpixel (8B40) will be showing its GSprint4502, a 2MP 2/3-inch image sensor designed with the latest 4.5μm global shutter pixel. The sensor delivers 3,300 fps in 8-bit mode and 3,800 fps with an ROI of 1,024 rows in a dedicated 3D laser profiling mode. With on-chip 2x2 charge binning, FWC is increased and frame rate is almost quadrupled.
Also on display will be the GL7008, a global shutter line scan image sensor with 7μm square pixels, 8,192 horizontal resolution, and a line rate up to 200 kHz. The colour sensor supports three-line true colour and four-line RGBW multispectral output. The exposure time of each line can be individually adjusted by an external trigger. The line spacing of the sensor is equivalent to the pixel size to satisfy the requirements of line frequency matching.
Finally, Gpixel will show GMax32152, a 152MP global shutter image sensor with 3.2μm pixels. GMax32152 delivers 16 fps with 38 pairs of sub-LVDS channels running at 960 Mb/s. It provides high throughput and high-quality images for demanding colour imaging applications such as aerial imaging.
--
Photolitics (10H54) will show its LS2G line scan sensor family, including the new LS2G-6k model. The pixel pitch of the sensors can be changed via SPI configuration, allowing them to cover scanning applications with a 5µm pixel pitch as well as with a 7µm pixel pitch. These configuration features allow the sensor to cover many different scanning applications, be it monochrome high-speed scanning, RGB colour scanning, or multispectral applications. All members of the LS2G family offer up to 300 kHz scan rate and provide low-noise, high-sensitivity pixels.
The new LS2G-6k sensor can cover scanning resolutions of 4k pixels with 7µm pitch, or 6k pixels with 5µm pitch by changing the SPI register configuration of the sensor. 
--
Macnica ATD (8D30) will exhibit event-based vision sensors from Sony/Prophesee, as well as time-of-flight sensor technology from Sony and Caeleste CMOS image sensors. Furthermore, Lattice FPGA-based imaging solutions will be presented on various demonstrations from partners such as Helion Vision and Tachyssema.
In addition, Macnica ATD Europe will display the AF Explorer from Corning; IoT components from Espressif and Memories from Greenliant. Macnica ATD Europe also presents its integrated design-service technology brand mPression by Macnica.
AI solutions will be showcased together with Innereye presenting a workstation for labelling of images and emotion analysis, Retrocausal with a live demo; and Icetana. Brand-new in the AI portfolio is a user-friendly AI solution interface from Asus.
Frame grabbers
BitFlow (10H46) will be showing the Claxon Fiber, a frame grabber capable of CXP12 over fibre. It offers four links, each carrying 12.Gb/s of data, supporting one to four cameras. It's CXP 2.0 compliant and uses standard QSFP+ ports.
BitFlow's grabber interfaces are Camera Link, CoaXPress, and Differential.  The firm offers several options with each interface to ensure you get exactly the board you need at the right price. Its software is some of the easiest to use, yet incredibly powerful and reliable. With thousands of boards installed throughout the world, into hundreds of imaging applications, Bitflow is confident it can solve your imaging challenges.
--
Euresys (10D70) will demonstrate its latest Coaxpress-over-fibre Coaxlink QSFP+ frame grabber, compliant with 40Gb/s optical modules and cameras from various makers, along with the eGrabber image acquisition and recording software, including Gigelink for GigE Vision cameras.
The company will also show its new Open eVision libraries for embedded applications, including EasyOCR2 for reading date codes on Raspberry Pi with an entry-level camera, and inspection using deep learning on an Nvidia Arm system with a GPU. 3D libraries to automatically extract, align and measure 3D objects from point clouds or ZMaps will also be highlighted.
Finally, Euresys's sister company, Sensor to Image, will show its latest GigE Vision IP core, featuring support for 25 GigE Vision, along with USB3 Vision and Coaxpress and Coaxpress-over-fibre bridge IP cores.
--
Lighting
TPL Vision will be exhibiting its multi-UV dome light. The fluorescence illumination solution can enhance fluorescence inspection on a variety of surfaces, from traceability to UV glue and tax stamp inspection applications.
In addition, TPL Vision will demonstrate the benefits of collimation on rounded and transparent parts with the introduction of the firm's CSBack collimated backlight. The CSBack is designed for applications where high contrast or high edge definition is required. It's ideal for detecting subtle scratches or dents in transparent parts, and precision measurements of small or rounded components in the pharmaceutical, electronics and automotive markets.
The company will also present the latest additions to its bar light range, including modular bars with angle changers ideal for robotics and automation applications, and IP69k illumination dedicated to washdown food and beverage applications.
--
Leistungselektronik Jena (10C16) will show the Luxyr LED One Flex light engine. The optical output can be connected to a 3mm or 5mm light guide, as well as used via free beam. Furthermore, collimation optics can be connected to a microscope adapter.
The light source has three different operating modes and has a light output that reaches up to 21W optical. The LED light has a lifetime of more than 10,000 hours, as well as a configurable timer.
The light engine was designed for machine vision and for UV applications, and is particularly suitable for image processing, automatic optical inspection, semiconductor manufacturing, UV curing and material testing.
--
DCM Sistemes (10D80) will show its AMS family, a low-angle diffuse series of ring lights, which allows uniform illumination of highlights and defects without glare from the LEDs. The AMS2520A is available in a multi-wavelength version (with four sectors) or a monochrome version with a four-sector option. The multispectral ring has four independent sectors and the possibility of combining up to eight colours. The wavelengths included in the standard version are: 400nm, 470nm, 525nm, 630nm, 730nm, 850nm, 940nm and white, but other colours and combinations are possible.
--
Lumimax (10D51) will show its LQHP area floodlights, which have a brightness of up to 5,000,000 lux. The floodlights are ideal for code reading tasks as well as presence and position checks, for example in the logistics, food or automotive industries.
--
The Flexpoint Radial laser module will be shown on Laser Components' (10C20). The module can be used to measure the inside of a pipe, detecting irregularities as small as 50µm. The beam has a homogeneity of 80 per cent with an output power of 50mW at a wavelength of 660nm. Laser light is directed onto a cone-shaped mirror and reflected uniformly at an angle of 360°, without rotating elements that would make it prone to failure. The focus is adjusted in production to the requirements of the customer's application.
Flexpoint Radial was developed in cooperation with MSG Maschinenbau to facilitate the inspection of high-pressure pipelines. To withstand the immense stresses of daily operation, the tubes must have a perfectly round cross-section. In the past, this could only be determined via inaccurate measurements on the outside. With the ring laser module, surveying equipment can create a detailed 3D model of the inside of a pipe.
--
Frankfurt Laser Company (10E90) will show the HSML-E, a series of laser diode line modules delivering very fine lines. The laser head and driver are separated, with the laser head measuring just 12.6 x 44mm. The beam line can be focussed to a thickness of 10μm at 40mm distance. Standard fan angles are 10° to 90°. The wavelength range is from 405-1,060nm with output powers up to 50mW. The power stability is typically ±5 per cent over eight hours at an operating temperature range from 10-50°C.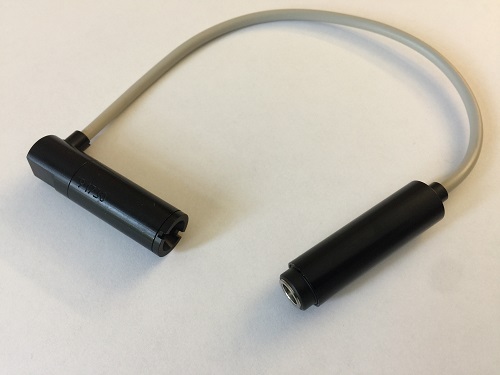 As an option these modules are offered with potentiometer for power adjustment, external TTL modulation up to 1MHz, and analogue modulation up to 100kHz. The housing is electrically isolated and satisfies the protection class IP67 which makes these modules ideal for the use in industrial applications with harsh environmental conditions. The major applications are machine vision, scanning, profiling and laser triangulation.
--
ProPhotonix and Z-Laser, both part of the Exaktera group, will co-exhibit LED lighting and laser-based machine vision solutions on booth 10E59.
ProPhotonix will display its Cobra HyperSpec hyperspectral LED line light. With discrete control of up to 12 different wavelengths, the hyperspectral light allows for the creation of a broad spectrum with excellent uniformity and high-quality imaging.
Z-Laser will exhibit its machine vision lasers, lasers for positioning, and laser projectors. In addition to the company's established lasers, Z-Laser will also exhibit its OEM products.
--
Software
MVTec Software (8C56) will present the latest versions of its machine vision software products, Halcon and Merlic. Both will be released this autumn.
The deep learning-based bin-picking application, AnyPicker, will be demonstrated, whereby a robot arm picks up arbitrary objects with unknown shapes with the help of MVTec Halcon. The application combines 3D vision and deep learning for the first time with the aim of robustly detecting gripping surfaces.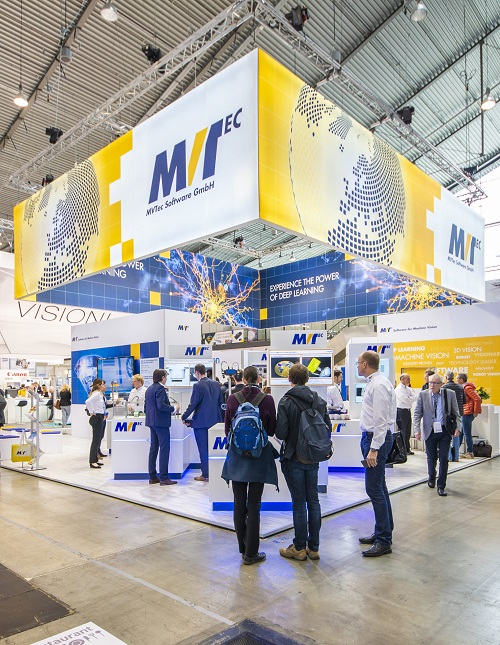 In another live demonstration, MVTec shows how Merlic software can be set up to inspect electronic components on printed circuit boards using the new Global Context Anomaly Detection technology. In this process, both local, minor defects such as scratches, as well as large-scale logical errors such as misplaced labels are detected. The technology introduced in the new Merlic 5.2 release can be used for completeness checks and defect detection as part of quality control.
As part of the Industrial Vision Days, Christian Eckstein will speak on the topic of 'Deep learning and AI combined with traditional methods to facilitate automation', while Ricardo Juarez Acuna will be part of a presentation on 'Building machine vision with standardised behaviour and interfaces', as part of the VDMA OPC Machine Vision initiative.
Lenses
Kowa will present its range of vibration-proof and waterproof lenses on booth 10B40. Besides the rugged 1-inch and 2/3-inch series, a vibration-proof and IP67 version of the 1.1-inch 24MP FC24M series is new in the portfolio.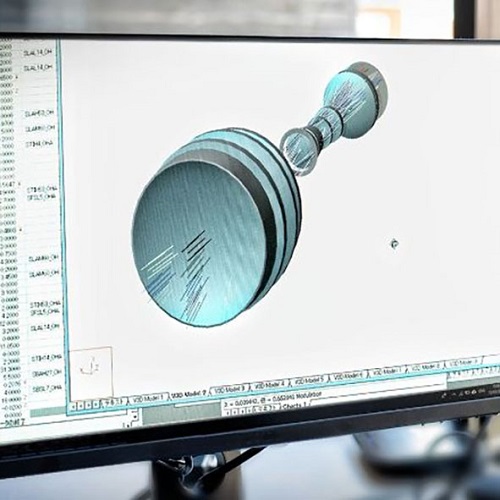 Kowa will also show lenses optimised for the SWIR and vis-SWIR range. New in the portfolio are lenses for the UV wavelength range adapted to the new Sony sensor IMX487. The focal lengths 75mm and 100mm complete the 1.1-inch 24MP FC24M series. Kowa lens experts can also advise visitors on custom lens projects.
--
Corning Varioptic (10B48) will display its C-T-39N0-A1-XXX electronically focused, controllable telecentric lens modules based on the A-39N0-A1 variable focus lens. The C-T-Series incorporates all the necessary electronic components to drive the lenses, and only requires a DC power supply; focus can be controlled through either an RS232 or I²C input. The lens series is compatible with C-mount cameras featuring sensor sizes up to 1-inch, and has been specifically designed for machine vision applications. They are available in 0.5X and 1X magnification.
--
Edmund Optics (10D50) will be showing rugged imaging lenses that have been designed to maintain performance and accuracy in a wide range of environments where imaging is challenging.
The company's Techspec athermal imaging lenses provide optothermal stability in a rugged lens housing, making them ideal for harsh environments. These lenses use passive athermalisation to mitigate the effects of thermal defocus in applications that are prone to temperature fluctuations. These lenses are also stability ruggedised to minimise pixel shift after shock and vibration.
Edmund Optics' waterproof Techspec Cw series of fixed focal length lenses are designed to meet IEC ingress protection codes IPX7 and IPX9K. These lenses withstand exposure to water up to one metre depth for 30 minutes and operate in close-range high pressure, high temperature water spray downs. They include a hydrophobic coated window to prevent water droplets from settling on the lens surface.
--
Fujifilm Electronic Imaging (10F50) will show the Fujinon HF-1F series, which has five fixed focal lengths from 8mm to 35mm and is designed for a sensor size of 2/3-inch to 1/1.2-inch. It delivers a resolving power of 3.45µm (5MP).
The lenses are optically based on the existing HF-XA-5M series. However, the lenses have been mechanically improved and are now also equipped with Fujifilm's anti-shock and vibration technology. The housing of the new lenses has become slightly larger with a diameter of 34mm.
In addition, the new HF-1F series offers a fixed iris (with three interchangeable iris rings). The focusing is done via the depth of screw-in and is fixed with a lock nut. The lenses do not incorporate any moving parts inside the housing and are therefore very robust and ideally suited for use with 3D cameras and robot applications.
--
The Phenix FF lens series for machine vision is an ultra-high resolution, ultra-low distortion lens designed and developed by Phenix Optics (10C16). The lenses are equipped with F2.8 aperture; the focal length covers 50-80mm, and the resolution is up to 100MP. The FF series is suitable for all types of high resolution cameras and 5µm 8K line scan cameras. There is a choice between V-mount and F-mount. 
Robot guidance
The new Robot Image Capture Tool from Evotron (10E70.6) turns industrial robots into a universal inspection machine. The tool is attached to standardised robot connection plates. It combines all the necessary components for robot-supported image acquisition: CMOS camera, high-resolution lens, high-intensity LED ring light, and digital illumination controller.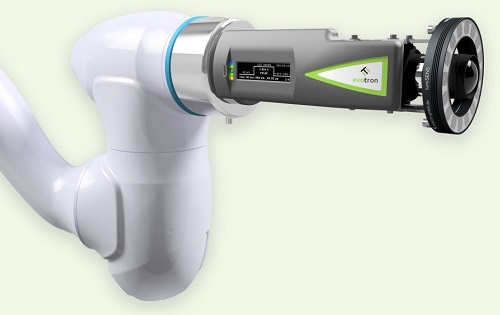 The tool is electrically connected to the robot's path control (trigger, status, power supply) without additional wiring. The digital illumination controller synchronises the flash lighting and the image acquisition. Repeatable short flash pulses of up to 1µs duration are possible. These ensure blur-free images even with fast movements. Flash time and camera trigger are freely programmable with 20ns resolution. This simplifies the time-consuming synchronisation of flash lighting. The tool is configured via Industrial WLAN.
The four sectors of the LED ring light can be controlled with the capture tool in any order and combination, which means that even difficult lighting scenes or 3D lighting scenarios can be achieved.
--
Liebherr (10D16) has been active as a robot integrator in the field of bin picking for 10 years and has now bundled this experience in a technology package. It consists of a vision system for image data acquisition and software for object identification and selection, collision-free part removal and robot path planning up to the deposit point. Liebherr uses colour cameras from Zivid. 
3D vision
3D Global Solutions (10H58) will be showing Scalereo, an eyepiece-free digital 3D working and inspection microscope. The microscope incorporates a stereo camera system, in combination with modular adjustable illumination, with the depth of the object seen on a 3D screen. It is designed for precision work such as assembly and glueing, deburring and soldering, and testing and checking.
--
Nerian's (10G58) new Ruby 3D depth camera works as a hybrid solution of active illumination and passive stereo vision, by using an infrared laser dot projector. Ruby integrates three image sensors: two monochrome sensors for depth perception, and one additional colour sensor. With this set-up, Ruby is able to perform precise measurements even on difficult surfaces, while maintaining the capabilities of a stereo vision camera, like functioning outdoors and sensing colour. The camera can run at 40 fps or 1.6MP without consuming processing resources on the host PC.
--
Optomotive (10G10) will present a 3D high-speed smart sensor series, LOM. The LOM sensor series consists of a customisable and user-programmable high-speed laser triangulation sensor based on Optomotive's FPGA camera technology. The series is designed for high-performance inspection and can achieve inspection rates up to 10kHz. Excellent data of shiny and other challenging surfaces is generated by optimised optical design, in-camera Peak Detection and blue laser light.
It includes an Arm system-on-chip with an industrial Ams imaging sensor and laser line projector. In-camera Peak Detection IP core processes images to produce profiles in 8-bit subpixel resolution.
The second new product family to be introduced at Vision is Smilodon, a customisable and user-programmable high-speed smart camera featuring a Xilinx Zynq FPGA. It includes an Arm system-on-chip, combined with high-speed industrial Gpixel image sensors available from 5MP to 25MP and a 1 or 10 Gigabit Ethernet interface. The camera is designed for applications in laser triangulation, motion capture, industrial process automation and industrial quality control.
--
Photoneo (10C40) will showcase its brand new colour 3D camera MotionCam-3D Color. The camera fuses three key properties: 3D data, motion, and colour, which according to Photoneo makes it the only device on the market that enables real-time colourful 3D point cloud creation of moving scenes in high resolution and accuracy.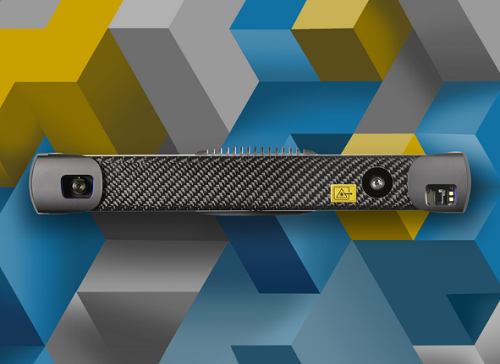 The secret behind MotionCam-3D Color's power is Photoneo's patented Parallel Structured Light technology, similar to its black & white sister camera.
MotionCam-3D opens up a whole new range of possibilities for AI-based decision-making and visualisation applications, including object recognition, inspection and quality control, VR and AR, 3D model creation for the Metaverse and digital twins, or data streaming for distant teleoperation of industrial applications.
--
SmartRay will show how to tackle complex automated inspection procedures in applications as diverse as checking ball grid arrays in electronics manufacturing, to inspecting medical devices with transparent surfaces.
In addition to demonstrating its existing sensing technology, SmartRay will launch a high-resolution 3D sensor optimised for use in optical inspection in electronics manufacturing and many other similar applications.
--
Phil-Vision (8A01) will be showing its pvRecord modular multi-camera system as an example of its high-speed video recording and 3D-reconstruction capabilities. 
pvRecord offers real-time reconstruction of an arbitrary number of scenes in 3D using four high-speed cameras calibrated to each other with the possibility of replaying them as a video stream and simultaneously an option to freely select the perspective. For the localisation of objects, Halcon-based 3D matching (surface-based matching) is performed on the point cloud. In addition, the scene can be further analysed with various Halcon algorithms. The 3D scenes are played back in a specially developed player. The solution is widely used in research, but also in high-speed material analysis, where you need to quickly analyse processes in 3D that are happening at very high speeds.  
The firm will also, for the first time, be showing its robust, cost-effective LED light panels of the pvLight series. The panels impress with extremely homogeneous light, diffuse highly intensive light distribution, a long service life, as well as their excellent price/performance ratio. Thanks to special temperature management, the LEDs have a low power consumption and generate little heat, resulting in service life of >100,000h and can be used for demanding applications.
--
Vision Components (8C31) will premier its miniature VC PicoSmart 3D laser profile sensor. This OEM component has been developed for fast-track design of economic, tailored 3D systems. It combines two modules: the image processing system VC PicoSmart, which is fully integrated on a 22 x 23.5mm board; and a line laser module.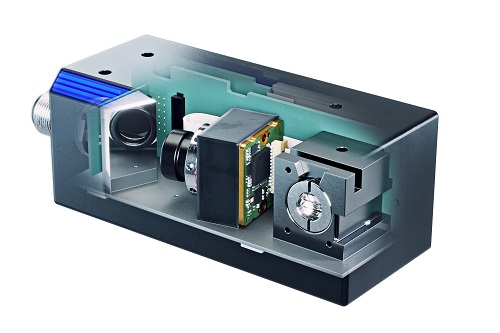 Additional trade fair highlights include the compact FPGA-based image processing booster VC Power system-on-module (SoM) with a board footprint of 28 x 24mm and, based on it, the VC Stereo Cam. The hardware accelerator executes complex image pre-processing operations in real time, for instance for colour space conversion, barcode identification or data fusion from stereo vision or multi-camera applications. It allows vision OEMs a flexible choice of processor board and is easy to integrate in different embedded vision electronics designs.
For series development, the VC Power SoM can be integrated into mainboard designs as a module or combined with an I/O board with multiple Mipi ports. Vision OEMs can therefore achieve series maturity in less time and more efficiently.
Finally, Vision Components will also present its growing portfolio of Mipi camera modules, including modules for SWIR and time-of-flight applications.
Processing power
Aetina (10A21) will be showing its AI platforms and carrier boards for edge computing. Among the display will be the MegaEdge AI inference platforms, able to run AI inference tasks via rich I/O interfaces that support various types of peripherals, including sensors, cameras, monitors, and robotic arms. To satisfy different deployment needs, Aetina rolled out MXM series and PCIe series of MegaEdge platforms. The PCIe series supports GPUs powered by the Nvidia Ampere architecture.
--
The Swiss industrial research centre and developer of ultra low power ASICs and embedded software and systems, CSEM (10G2.3), will be showing a range of edge-computing applications, including solar-power face recognition, quality control in a grain mill, and pilot safety in aircraft.
--
Arrow Electronics (8C33) will showcase a range of technologies, building blocks, and support services that help accelerate the development of embedded systems essential for machine vision applications.
From advanced components, systems-on-chip and wireless modules through to complete system solutions with operating systems, Arrow offers a flexible range of solutions to match customer needs. Particular areas of expertise include artificial intelligence, Industry 4.0, security and cloud integration.
Einfochips, an Arrow company that has developed more than 100 vision-based solutions, will demonstrate its design expertise in areas including: camera systems, video management, cloud enablement, and video analytics. Einfochips offers a complete camera design service, from new product development through to testing and certification. It has created a hardware platform agnostic camera framework that fast tracks development, as well as offering a range of systems-on-modules, which remove a significant part of the development burden that is non-specific to the end application.
Highlights of the Arrow booth will be various robotics demonstrations as well as vision-based AI and autonomous machines, which combine the Arrow ecosystem building blocks into solutions that can be used as accelerators for customer designs. These solutions can serve as a foundation for various use cases such as industrial robots, warehouse robots, power tools, delivery systems, agricultural devices and autonomous guided vehicles.
--
EFCO Electronics (8C11) will present its U3-D80 industrial PC family, a hardware platform optimised for Win11 IoT. On board are digital IOs, which facilitate integration into existing machine concepts and thanks to its modern hardware architecture, the industrial PC can also increase the IT protection level of existing control systems.
--
Hailo-8 AI processors from Hailo (10H38) enable smart devices to perform advanced deep learning tasks such as object real-time detection with minimal power consumption. Hailo-8 is optimised for high performance and high accuracy vision analytics in applications such as security, intelligent transportation, access control, and robotics. The AI accelerator is scalable - up to 156 TOPS - and is in production and available.
--
The Hema embedded vision platform is available with system-on-modules from Xilinx, including the new Xilinx Kria K26 SoM, and Enclustra. At the booth, Hema partners will demonstrate how customers can benefit from the Kria environment with developer tools, software and AI solutions.
--
SXIVE is a platform developed by Solectrix (10C16) for rapid prototyping imaging systems. The solution for real-time video processing offers a Halide-based video engine with the SXIVE Soft image signal pipeline. It supports various image sources, different types of graphics acceleration and a flexible selection of algorithms.
AI
Conundrum's (10D90) Euler system is designed to monitor product quality in real-time and identify defects such as colour deviations, differences in texture, and geometry deformation. It uses a neural network trained on synthetic data, which means the model can be trained quickly without needing to collect and annotate component photos with defects. The input data is a 3D model of the component, images of ideal components, and a high-level defect description.
--
DenkWeit (8E60.3), a Fraunhofer spin-off, will be demonstrating its Vision AI Hub, where users can create AI image analysis solutions with just a few clicks and no knowhow.
--
Deutschdata's (10E70.4) 36Zero Vision product is an AI-powered vision solution developed for quality control in manufacturing. The deep learning technology automatically tracks parts, detects surface defects and verifies norm-conformity. 36Zero Vision is an end-to-end software solution that can run on the cloud and on edge devices.
--
Pleora (8C23) will be demonstrating its AI solutions that help manufacturers reduce errors and risks, lower costs, and automate manual tasks for end-to-end quality inspection in automated and manual applications.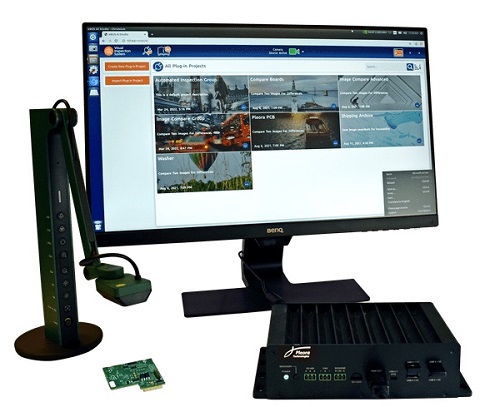 The company's AI Gateway edge processor lets manufacturers cost-effectively add AI capabilities to existing machine vision inspection applications. With an integrated no-code development platform, manufacturers can design and deploy AI skills without changing existing machine vision infrastructure and end-user processes.
Pleora's Visual Inspection System ensures human decisions are subjective, consistent, and traceable for manual processes. Integrated inspection apps are transparently trained based on operator actions to highlight potential product deviations and suggest a decision. Standard and customisable tracking and reporting apps gather data from manual processes for traceability, inventory and shipment management, and batch tracking.
--
Irida Labs will display PerCV.ai (called Perceive AI), an AI software and services platform that empowers the development of scalable vision-based solutions. Using USPTO patented CV and ML cores running at the edge, PerCV.ai brings together all the necessary building blocks for building and using Vision AI products – from vision system design and data management all the way to ready-to-use deployment and orchestration tools.