Vision Stuttgart to showcase start-ups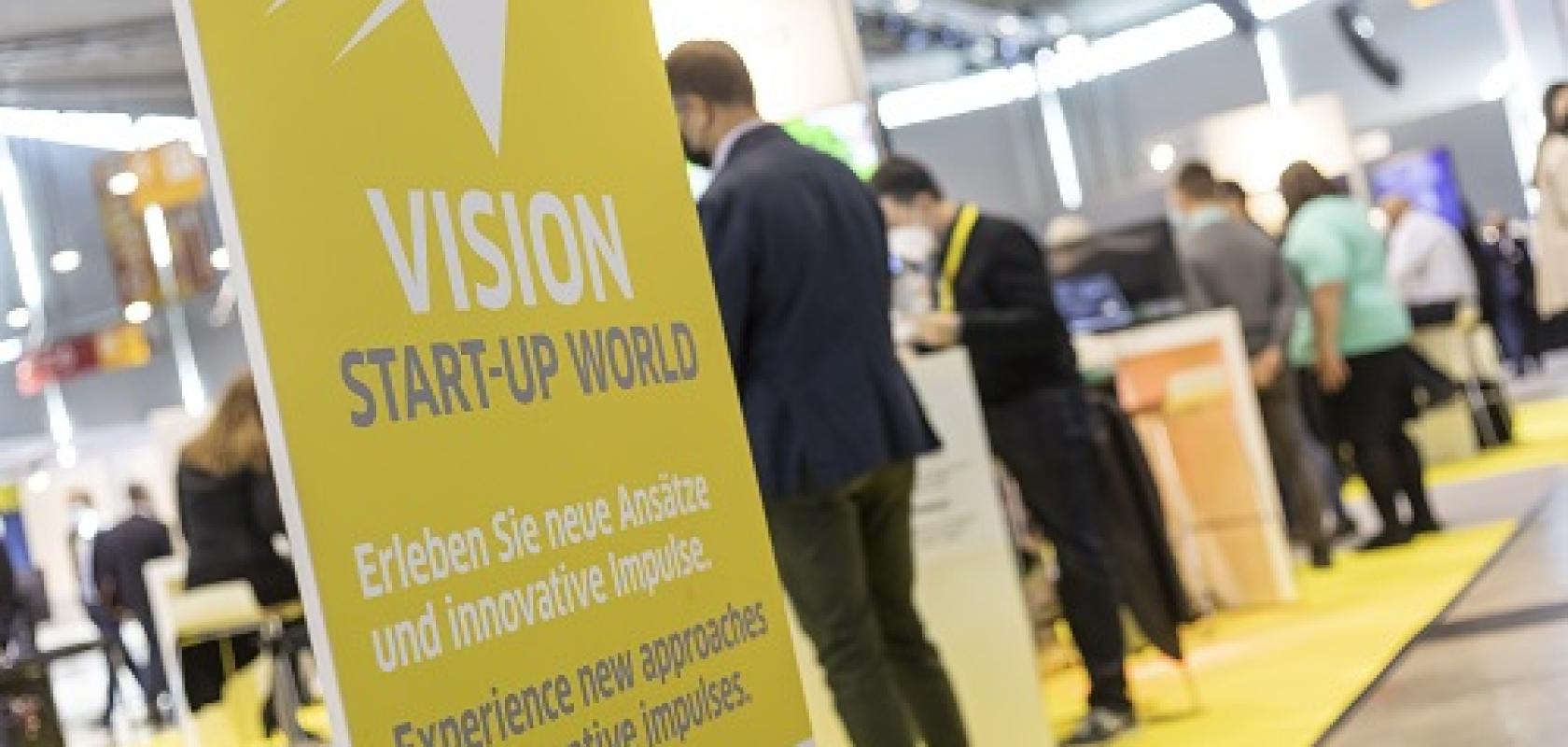 There will be a strong presence of start-ups at this year's Vision show in Stuttgart, reflecting the dynamism in the machine vision market.
Twenty young companies will be part of the Start-up World section at the show, which will take place from 4 to 6 October.
Meanwhile, four start-ups for each of the three days of the trade fair will pitch their technology as part of the Industrial Vision Days forum, organised by VDMA Machine Vision. There will be a start-up of the day announced at the end of each session, with the most impressive pitch from the 12 companies announced on the final day of the show.
Mark Williamson, chairman of the VDMA Machine Vision board and managing director of Stemmer Imaging UK, said that, in recent years, the vision industry has seen many changes including start-ups bringing new ideas and approaches to the traditional machine vision field. 'The Vision show, which incorporates Vision Start-up World and the daily Vision Start-up Pitch Sessions, provides a perfect opportunity for newcomers to meet and discuss their approach with established players and experts in the field,' he commented.
Manuel A Sordo, chief revenue officer at Apera AI, a Canadian AI firm founded in 2018, said: 'For us, participation in Vision 2022 is our entry into the European market. We would like to meet new partners here and present our Vue Robot Vision software. The aim is to impress visitors with its human-like speed and perception for robot guidance in bin picking, packaging, assembly, packing and other demanding applications.'
Saccade Vision is also taking part in the show for the first time. The company is headquartered in Israel and specialises in industrial quality inspection. Alex Shulman, co-founder and CEO of Saccade Vision, said: 'Our goal is to show how 3D quality inspection can be used autonomously, quickly and precisely to work more efficiently and, at the same time, drastically reduce quality inspection costs.'
A lot of the young companies that form the Start-up World at Vision use AI technology. In a recent article for Imaging and Machine Vision Europe, Chris Yates, director at Vision Ventures, noted that 'AI and new processors have considerably lowered the barriers to entry for start-up companies to develop vision AI products for the [vision] market.'
Young, innovative companies from Germany can receive funding to participate in the group stand of the German Federal Ministry for Economic Affairs and Climate Action (BMWK) as part of Vision. With two months to go before the trade fair, 11 companies have already registered for the subsidised group stand – from providers of AI-based machine vision, such as system integrator ParkVI, to hyperspectral providers and lighting manufacturers to system providers. This marks a new record number of registrations for the BMWK group stand.