Advertise with Imaging & Machine Vision Europe
Boost your 2023 marketing strategy!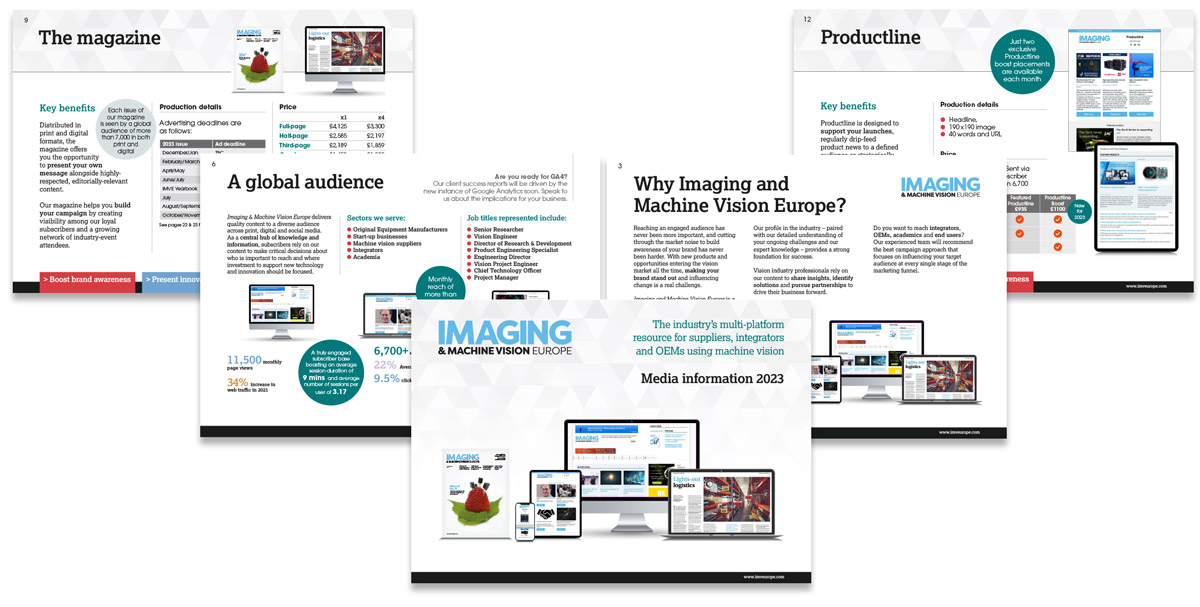 In the search for a partner that can help you create innovative marketing campaigns that drive brand engagement and growth?
Ensure Imaging & Machine Vision Europe is at the centre of your 2023 marketing planning. Positioned as a trusted information source for your target audience, our network boasts a total monthly reach of 13,200.
Imaging & Machine Vision Europe delivers quality content to a diverse audience of integrators, vision engineering specialists, OEMs, academics and end users of vision technology.
Work with a partner that truly understands your business challenges and marketing objectives.
Download our 2023 Media Kit to discover more about our multi-platform marketing campaigns.
Contact our team today at sales@europascience.com to discuss your 2023 campaigns!
Advertising terms and conditions