Vision Stuttgart attracts 5,400 visitors as industry reunited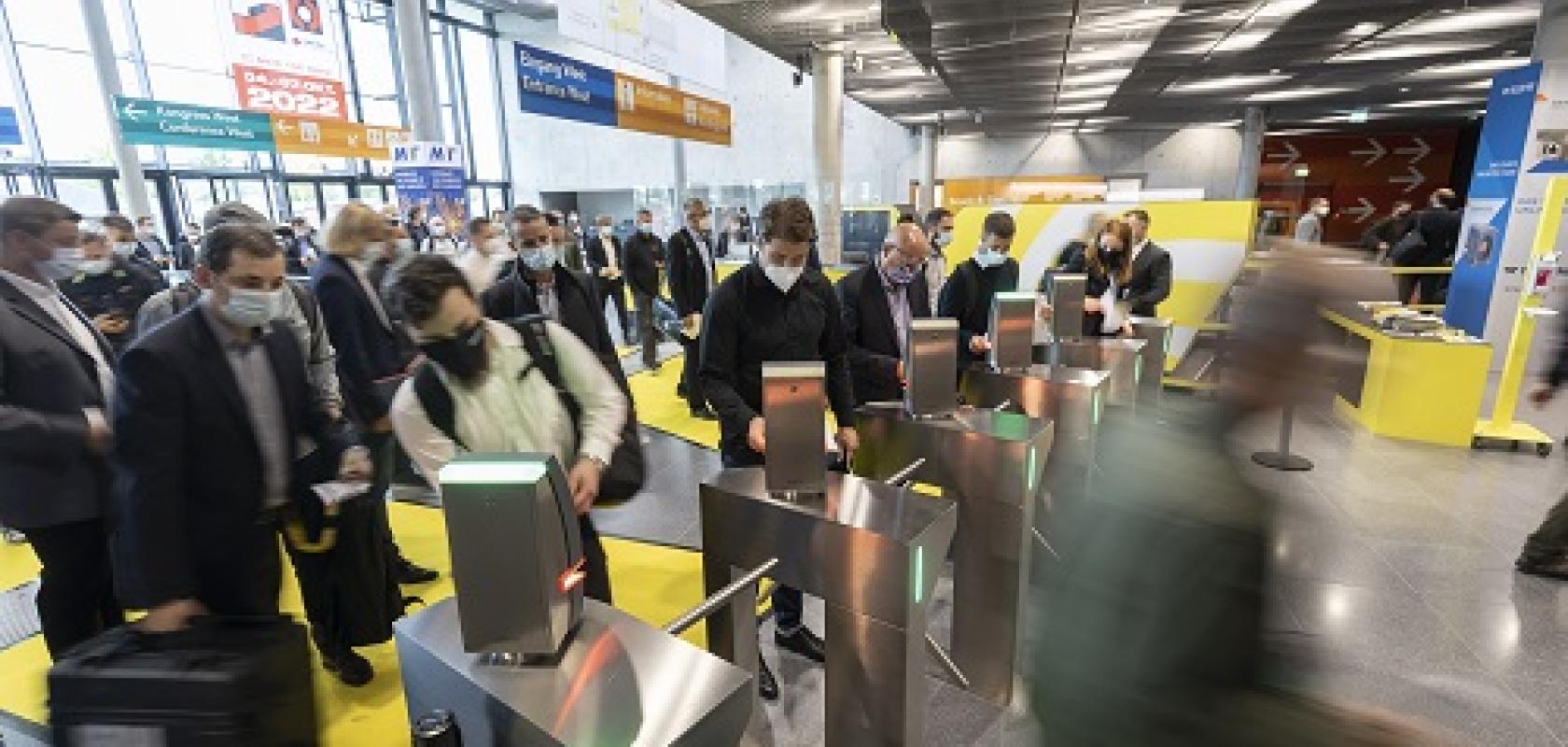 More than 5,400 people attended the Vision show in Stuttgart this week, Messe Stuttgart has announced.
The show hosted 296 exhibitors, about half of which came from outside of Germany.
With the world still gradually opening up and travel not straightforward for many, the show was always going to be smaller than in 2018 – the 2018 fair had 11,106 visitors, with almost half of those travelling from outside of Germany. This year, 39 per cent of the visitors came from abroad.
But many exhibitors shared their delight that the aisles were busy and that they were able to demonstrate technology in person.
Christian Vollrath, head of computer vision at Wenglor, told Messe Stuttgart: 'Compared with trade fairs featuring a machine vision area, the discussions are deeper and more detailed. Customers have specific demands backed up by corresponding unit numbers.'
In addition, a survey by the European Machine Vision Association before the show found that 60 per cent of respondents said they were only able to partly attain their targets regarding new customer acquisitions in the last 12 months without the opportunity for personal meetings.
Messe Stuttgart found that 61 per cent of visitors surveyed at the 2021 show said that they were solely or partly responsible for purchasing decisions concerning machine vision solutions in their companies.
This year the majority of visitors came from Europe. The top 10 countries from outside Germany were Italy, Switzerland, France, Austria, the Netherlands, Belgium, Spain, Poland, the United Kingdom and Sweden.
There were also visitors from the USA, Korea, Japan and Taiwan despite the travel restrictions and quarantine regulations.
Following a fall of four per cent in turnover in 2020, the European machine vision sector is expected to rise by seven per cent this year, according to figures from the VDMA.
Orders for vision components and systems have been strong during the first half of this year, but in his address at the start of the trade fair, Mark Williamson, chairman of the board of VDMA Machine Vision, said that growth is being tempered by the shortage in semiconductor components.
Fifteen start-ups took part in the daily start-up pitch sessions during the trade fair, with GrAI Matter Labs being crowned the top start-up for 2021. Meanwhile, Prophesee took home the Vision Award for its neuromorphic sensor technology.
'As far as we are concerned, Vision is and will remain the leading trade fair for machine vision. We are already looking forward to next year,' Vollrath stated.
Messe Stuttgart said that 72 per cent of the visitors surveyed are planning to attend next year's show.
Vision 2022 will be held from 4 to 6 October 2022 – concurrently with the Motek trade fair – and thereafter again every two years.
The talks in the Industrial Vision Days are now available on demand on the Vision website.