Expectation high for Vision Stuttgart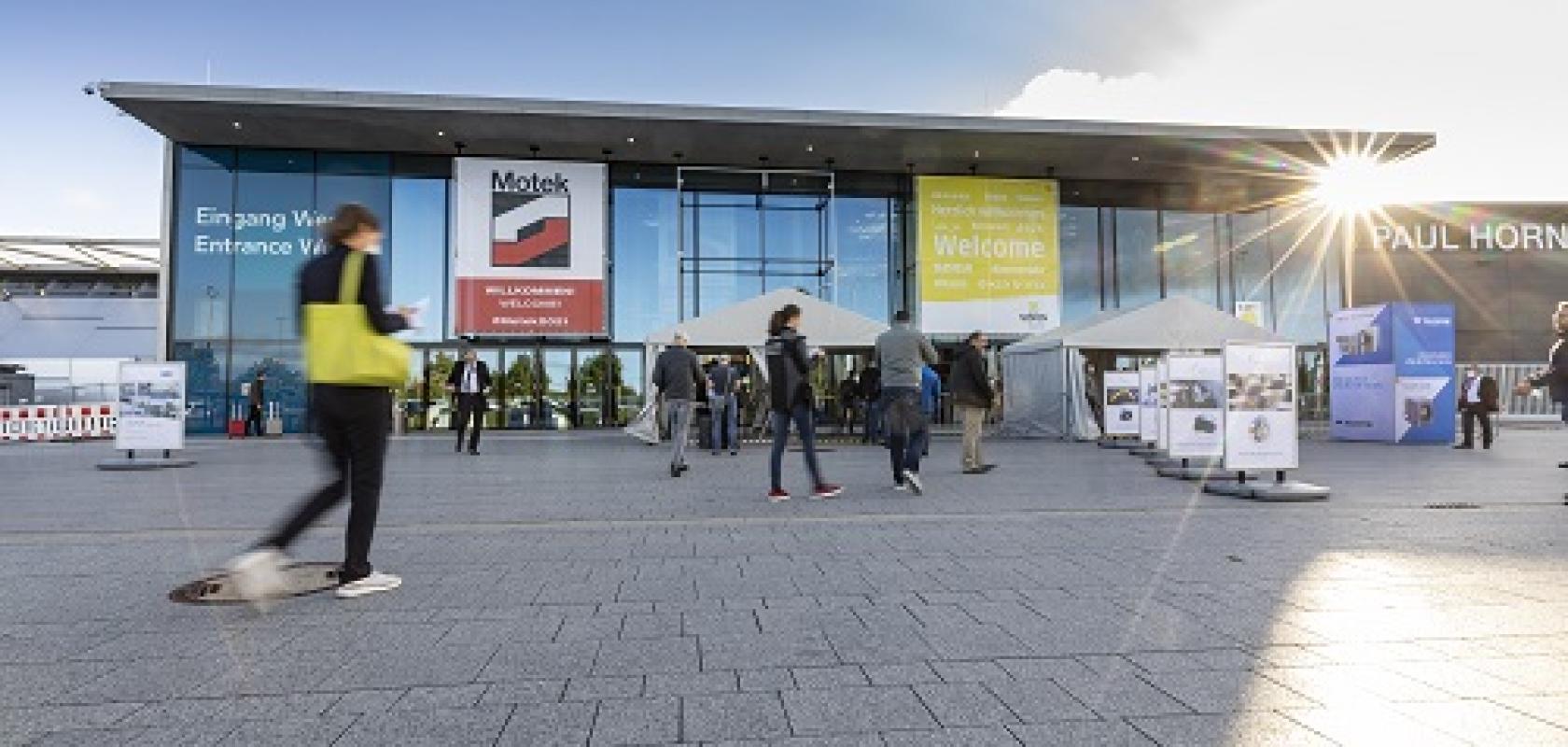 More than 300 companies have signed up to exhibit at Vision 2022, up on last year, with expectations high for the show.
Florian Niethammer, head of trade fairs and events at Messe Stuttgart, commented: 'The current level of registrations and reservations shows that the industry is enjoying great popularity. Overall, we expect the number of exhibitors to grow by around 25 per cent on last year by October.'
Anne Wendel of VDMA Machine Vision, noted that 'the robotics and automation industry and, in particular, the industrial machine vision industry, are experiencing full order books.'
According to a VDMA market survey, sales in the European machine vision industry increased by 17 per cent in 2021. However, vision companies are still experiencing supply chain disruptions, and the VDMA is predicting modest growth of 5 per cent for the Germany market in 2022, reaching €3.2 billion in sales.
The robotics and automation industry in Germany on the whole is expected to grow by 6 per cent to €14.4 billion.
Around 17 per cent of the companies exhibiting at Vision 2022 will be attending the trade fair for the first time, including Beckhoff Automation. 'After a long time without in-person trade fairs, we are looking forward to lively discussion with machine vision experts,' said Bernd Stöber, senior vision product manager at Beckhoff Automation, adding 'our problem-solving approach using PC-based control systems already covers a wide range of applications.'
Fifty six per cent of exhibitors will travel from outside of Germany, with those from the US especially heavily represented, followed by Japan, China, the Netherlands and Switzerland.
Janice Lee, sales manager at South Korean camera supplier Vieworks, commented: 'We have participated in Vision for several years as an exhibitor. Due to Covid-19, we were unable to attend the trade fair in 2021. This makes us all the more delighted to be there once again in 2022, to meet our customers in-person at Vision, showcase our products and technologies and learn about the latest market trends. The significance of this trade fair for machine vision in Stuttgart is unmatched in an international scale.'
Artificial intelligence, embedded vision, 3D, and hyperspectral imaging are all technology trends expected to be showcased at the event, while end-user markets covered by the show include: medical and pharmaceuticals, food and beverage, transport technology and infrastructure, retail, automotive and components supply sector, mechanical engineering and plant construction, and logistics.
'The machine vision industry is seeing dynamic development while continuing to increase in importance. As a result, the outlook for Vision 2022 is promising and expectations are high,' said Roland Bleinroth, president of Messe Stuttgart.