Supplier roadmaps focus on AI and SWIR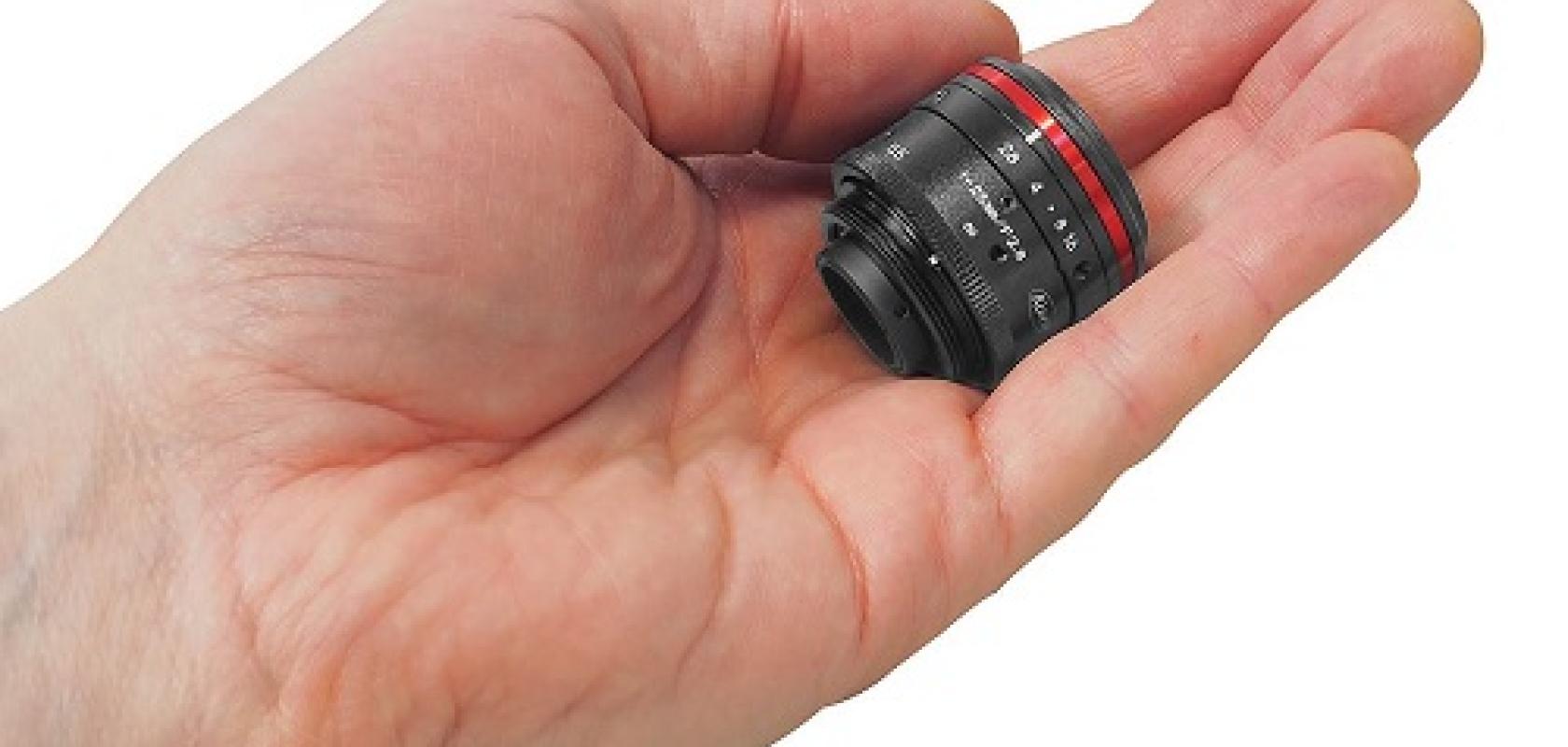 The vision industry has full order books. According to a VDMA market survey, sales in the European machine vision industry increased by 17 per cent in 2021. But supply chain disruptions are putting the brakes on growth, as camera makers struggle to procure semiconductor components in particular. Despite this, the VDMA is predicting the German machine vision industry will grow by 5 per cent and see sales of €3.2 billion in 2022.
Need for speed
Speed of cameras continues to increase as sensors and processors get faster. A number of camera vendors are releasing models equipped with the GigE Vision 5GBase-T interface, an extension to GigE Vision with 5Gb/s data transfer speed.
Later in 2022, JAI will expand its Go-X series of cameras, featuring Sony Pregius S sensors, with an additional 12 models with the 5GBase-T interface. The additions will bring the Go-X family to 60 models with resolutions ranging from 2.3 to 24.5 megapixels. All the new models feature 2.74µm backside illuminated pixels in compact sensor sizes and with small optical image circles, making all the camera models compatible with lower cost C-mount lenses.
Active Silicon has seen demand increase for its high-performance frame grabbers for industrial automation projects. The company's FireBird frame grabbers are designed to deliver fast image acquisition over Camera Link and Coaxpress interfaces, and can be integrated easily into new or legacy systems.
Active Silicon's 4xCXP-12 boards support up to 12.5Gb/s data rates on each link, enabling up to 50Gb/s in total, along with device power of up to 13W and device control of up to 42Mb/s, all on a single coax cable.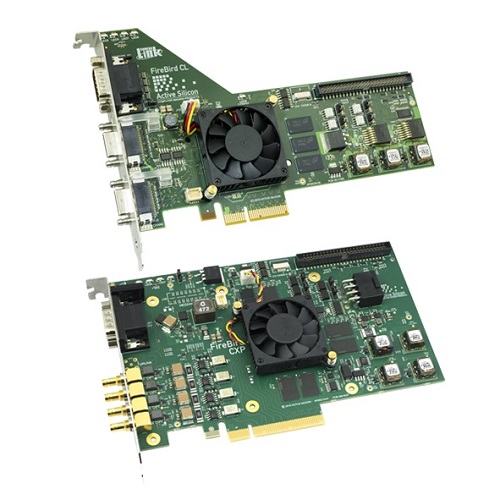 Active Silicon's FireBird frame grabbers
Camera Link options are GenICam-compliant and include up to 80-bit and dual 80-bit models, providing reliable and robust image transfer without CPU intervention. A software development kit, ActiveSDK, is provided. Camera and frame grabber control is delivered by the firm's front-end software ActiveCapture. All FireBird frame grabbers support GPU processing.
Euresys will also be implementing high-speed interfacing into its frame grabbers, including a dual-channel Camera Link model and faster CoaXPress cards with QSFP+ and QSFP28 ports.
In addition, the company plans to update its IP cores, which will lead to faster communication interfaces. Specifically, Sensor to Image - a Euresys company - will issue IP cores for the coming 25 Gbit GigE Vision standard.
Outside the visible
JAI's product release roadmap also includes a new four-sensor colour line scan camera in the Sweep+ series. The model – SW-4010Q-MCL – features an integrated prism that splits the incoming light onto four separate CMOS sensors. The camera is able to simultaneously capture images of visible red, green, and blue light, as well as a shortwave infrared image.
Also, a new 8.1-megapixel Pregius S sensor-based camera in the Go series – Go-8105M-5GE-UV – is on JAI's roadmap, and will provide vision system designers with high-resolution ultraviolet imaging capabilities.
Imaging outside the visible is another major trend happening in the vision industry. Emberion will release a GigE interface-based vis-SWIR camera soon, with frame rates of up to 400fps supported targeting optical sorting applications. Moreover, a megapixel vis-SWIR camera will be released and be available in 2023.
Emberion manufactures camera products made with its nanomaterial-based infrared sensors and in-house designed custom CMOS read out electronics, creating high value at affordable costs. The company currently offers a wide spectral range – visible to SWIR (400-2,000nm) – high dynamic range camera called the VS20. Variants of VS20 are being developed based on the quantum dot nanomaterial sensors to meet different application needs, such as semiconductor imaging, defence, surveillance, automotive, and medical.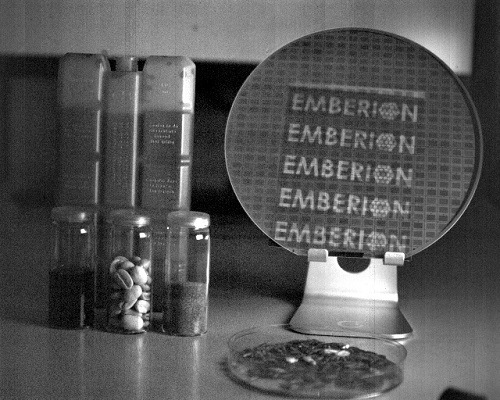 The view from Emberion's visible to SWIR camera 
Emberion's mission to broaden the spectral range of its sensors continues, and it is developing a mid-wave infrared (3-5µm) non-cryo-cooled camera, and ultra-wide tri-band solutions that can simultaneously image several wavebands (vis-SWIR-thermal), thereby opening up new application areas.
Sticking with shortwave infrared, the LED lighting manufacturer, MBJ Imaging, says that it sees an increase in applications in the areas of infrared imaging, especially SWIR, along with systems capable of running multiple inspection tasks. MBJ Imaging says it is developing its portfolio to provide customers with target-oriented lighting in these areas to support efficient inspection systems.
Turning to the ultraviolet region of the spectrum, TPL Vision has launched a fluorescence imaging solution, which it claims is the market's first multi-UV wavelength dome light. The LED illumination product is designed for UV authentication and fluorescence inspection applications, as well as for users of visible spectrum cameras and entry-level code readers. Applications include inspection of glue seals in automotive and food industries, and UV security feature inspection in pharmaceuticals, electronics and luxury goods.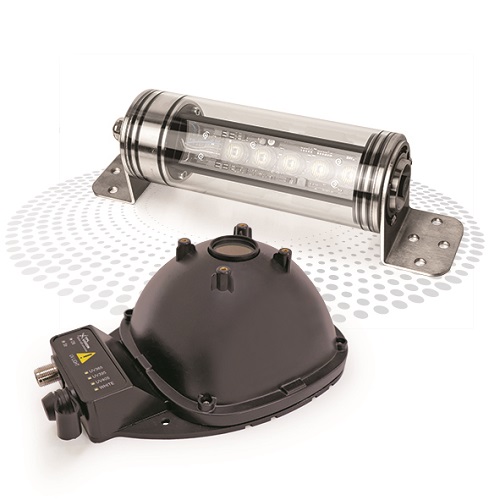 Multi-UV dome light from TPL Vision
TPL Vision says it continues to develop illumination products for high-speed inspection and code reading applications, especially for the food and beverage, and pharmaceutical industries. It will introduce enhanced certifications, including an IP69K waterproof range of lighting products.
Harnessing AI
MVTec Software says its major goal is to make deep learning more flexible. This is in terms of ease-of-use and how easily the technology can be accessed by non-experts, particularly through its Merlic software.
The company will also enhance deep learning in its Halcon software library, where it will combine 3D vision with deep learning algorithms to make 3D applications like bin picking more robust.
In addition, the MVTec Deep Learning Tool will gain importance as a supplement to the company's portfolio. Firstly, the tool supports Merlic with its growing number of deep learning methods, and secondly, the tool provides features to check data quality, as this is an important parameter for improving the performance of deep learning models.
Euresys is also enhancing its Open eVision image processing software, with the libraries now recognised for for Arm-based embedded systems. New functionalities in the software include unified code reader, geometric shape detection, and polygon gauge, among others.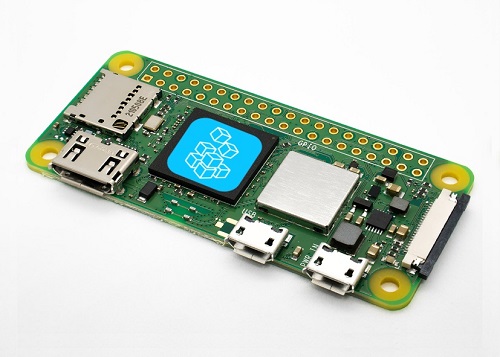 Open eVision software tools from Euresys are now available for embedded processors
Photoneo has added colour information to its MotionCam-3D camera, which the company says is significant for applications using AI. MotionCam-3D gives high-quality scans of moving scenes, and combines 3D geometry, motion, and now colour. The addition of colour means that AI algorithms can recognise products not only by 3D geometry but also by colour features, which makes the output from AI models more robust.
MotionCam-3D from Photoneo
Photoneo has also upgraded its robotic intelligence tool for automated bin picking, Bin Picking Studio 1.6.0. The new version introduces features to make bin picking easier to set up and run.
Pleora will expand the capabilities of its Visual Inspection System, which automates decision-support for manual manufacturing tasks. The system integrates inspection apps that help reduce manufacturing quality escapes, and tracking and reporting apps that gather data from manual processes.
Pleora is expanding its suite of apps, with new tools for machine vision and AI-based inspection, and customisable reporting for unique requirements.
With Pleora's inspection apps, the camera-based system visually compares products against a golden reference to highlight product differences and deviations. The apps require just one image to start inspection, with the AI model then trained based on the operator's initial decisions. After minimal training, the AI model will begin suggesting decisions to the operator.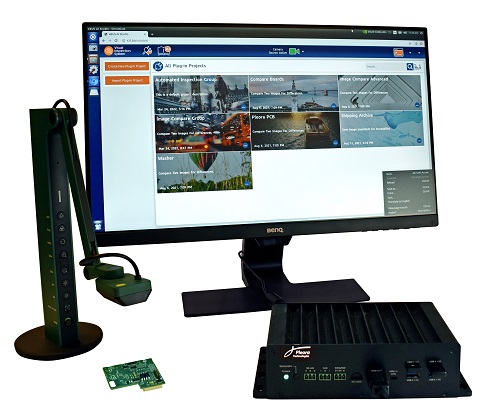 Pleora's Visual Inspection System
Integrated tracking and reporting apps can be used for traceability, process improvements, and inventory management, with data shared to a manufacturer's resource planning software.
Lens on progress
As already mentioned, GigE Vision remains a popular interface. Opto Engineering is releasing a series of GigE Vision industrial cameras with integrated liquid lens control. The Itala G. EL cameras offer resolutions ranging from 3.2 to 12 megapixels, and Optotune liquid lenses can be easily integrated thanks to a built-in driver.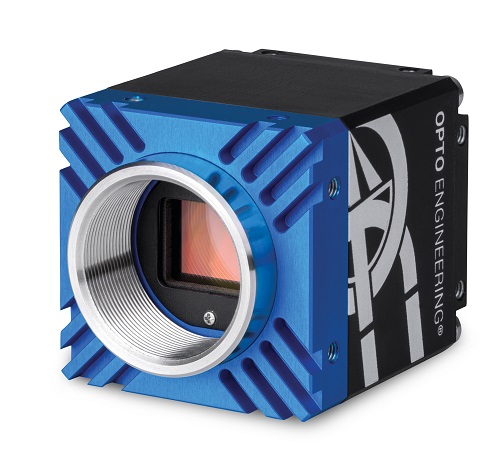 Itala from Opto Engineering
Elsewhere, Kowa has expanded its ultra-compact JC5MC lens series to include 35mm and 50mm focal lengths, adding to the 8mm, 12mm, 16mm, and 25mm focal lengths already available. The lenses have a maximum length of 27mm and weigh 55g, making them ideal for use with smart and stereovision cameras where space in the camera body is limited.
The JC5MC series is optimised for five-megapixel cameras with a chip size of 2/3 inches, and a pixel size of 3.45μm. This makes them best suited to Sony's IMX250, IMX252, IMX264, IMX265 sensors. The lenses are resistant to shock and vibration, and the series has good transmission from visible to near infrared.
This is a brief snippet of the technology that machine vision suppliers are working on, and doesn't even touch on the advances happening outside of the vision sector that will find uses in industrial automation. But with all this development work going into vision systems and components, and with the demand to automate processes, the future certainly looks bright for the vision industry.