Editor's picks
Danny Reed, head of education and skills, PPMA Best, on the charity's work to increase the number of female engineers
Dominique Bonnisseau and Corinne Tsamba from Tematys advise on the questions technology firms should ask in order to grow their business
Imaging and Machine Vision Europe is searching for engineers working with imaging to help shape the topics we cover. If you have opinions on what we should be covering, please fill out our reader survey. We'd love to hear from you!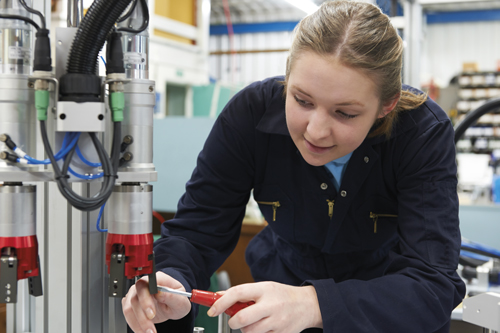 Danny Reed, head of education and skills, PPMA Best, on the charity's work to increase the number of female engineers
Greg Blackman finds that purchasing IP cores for FPGAs is one way to reduce time-to-market for camera production
Dominique Bonnisseau and Corinne Tsamba from Tematys advise on the questions technology firms should ask in order to grow their business
This webcast, on 5 December, 3pm GMT, will cover an event-based camera for high-speed imaging, multi-shot lighting, and using the MTF of lenses for vision system design
The webcast explores the latest equipment for imaging in the shortwave infrared, including a SWIR camera based on a colloidal quantum dot sensor
Covering infrared and hyperspectral techniques, this webcast looks at how imaging technologies are being used across a wide range of food and beverage applications
APS-C format sensors provide higher resolution and performance without having to go full frame. They promise relatively compact and affordable high resolution systems. To realise the full potential of a sensor like this, however, requires the right lens.
An overview of SWIR technology and principals. Contains examples and suggestions for practical implementation of SWIR imaging in machine vision systems.