Nextsense reaches €10m mark on 10th anniversary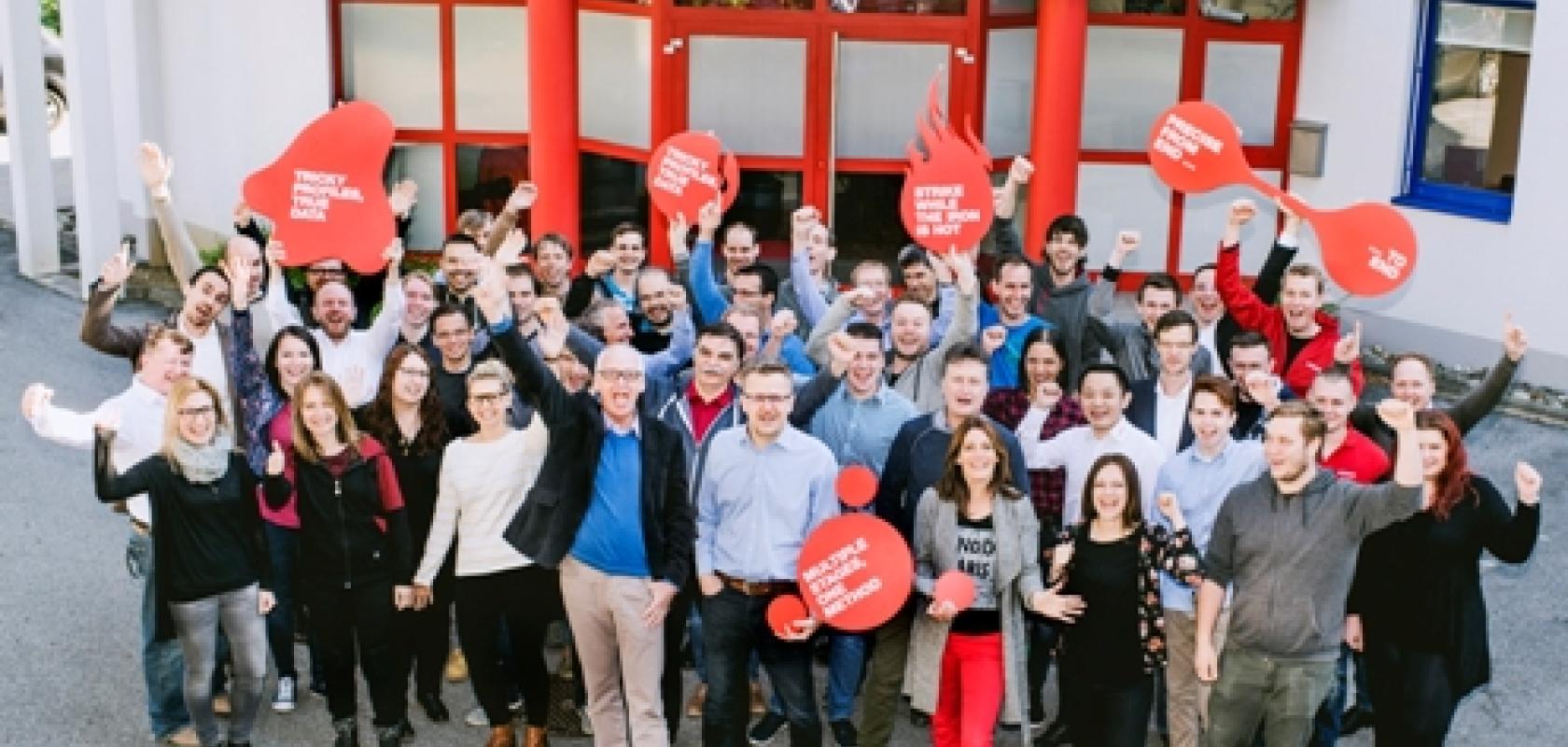 Profile measurement and surface inspection company, Nextsense, has passed €10 million for the first three quarters of 2017. The Graz, Austria-based firm celebrated its tenth anniversary this year.
Nextsense plans to reach a turnover of €13 million by the end of the year, at an EBIT of approximately €3 million. The company has more than 70 employees, opened its first overseas branch in Atlanta, USA in 2016, and plans to open a Chinese subsidiary in Shanghai.
Nextsense's profile measurement technology, called the Calipri principle, projects three laser lines onto an object, which are then captured by a camera in order to measure the height profile. Because the technique uses three laser lines, the vision algorithm can correct for rotation and tilt. This means the measurement devices can be operated by hand without influencing the result. The company's systems are accurate in the micrometre range.
The firm's customers include railway operators in Europe, such as the Austrian ÖBB, the German Deutsche Bahn and the French SNCF, as well as in China, Japan, and the USA. The Calipri technique is used for wear measurements on wheels and rails.
Automotive manufacturers Audi and Daimler use Nextsense's systems for gap measurements; steel and aerospace industries are also customers, including Airbus.
Nextsense was founded in 2007 by four former employees of Joanneum Research: Clemens Gasser, Albert Niel, Peter Kaufmann and Edwin Deutschl. The founders won the Styrian innovation award, which gave them the start-up capital to start the company. This year, Nextsense won its second Fast Forward Award from the Styrian Business Promotion Agency in Austria.
The high-tech company is aiming for at least 25 per cent annual growth in the next five years, which corresponds to a €30 million turnover by 2021. The firm is also recruiting, according to Clemens Gasser, managing director.
Gasser commented: 'We are well prepared for the next step in our growth with an equity ratio of more than 90 per cent, no bank loans, a powerful strategy, motivated employees and unique technological features.'