Photoneo's 3D vision tech wins robotics award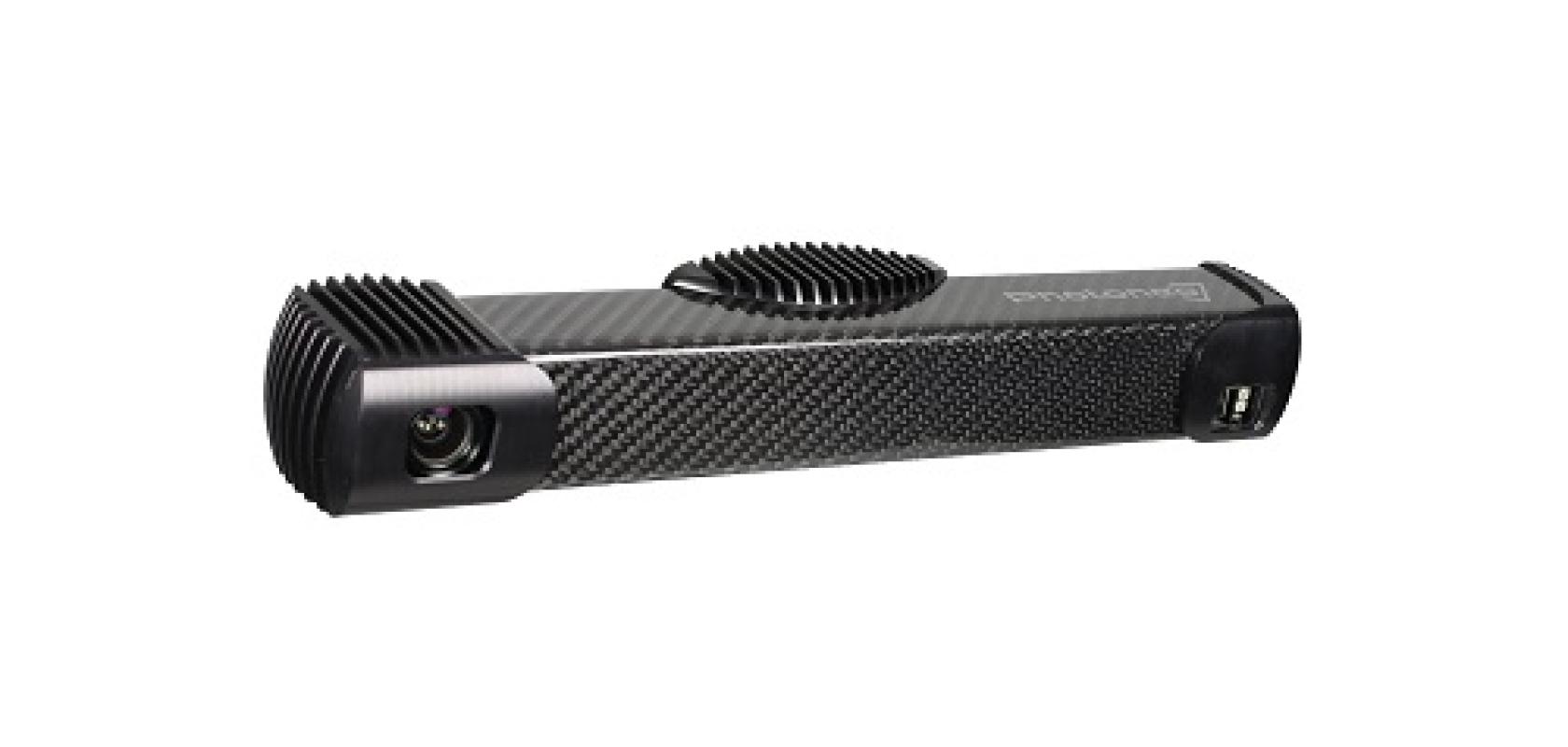 Photoneo's MotionCam-3D camera has won the 2020 award for Innovation and Entrepreneurship in Robotics and Automation (IERA).
Photoneo's camera uses structured light to capture 3D images. Its sensor technology is able to capture multiple images of structured light in parallel, rather than sequentially as is the case with conventional CMOS imagers. It's this parallel operation that allows the sensor to image moving objects. The technology won the Vision Award at Vision Stuttgart in 2018.
MotionCam-3D has a depth map resolution of 1,120 x 800 pixels in dynamic mode (1,680 x 1,200 pixels in static mode), and is able to process 15 million points per second. It can image objects moving at 40m/s.
The IERA award jury chair, Robert Ambrose, from the IEEE Robotics and Automation Society, said: 'The award celebrates the combination of innovative concepts with entrepreneurial efforts to bring those ideas to market. This year's winner is a novel 3D imaging system merging the benefits of both stereovision with structured light approaches to yield a fast and accurate perception system with applications in society and industry.'
'MotionCam-3D gives eyes to robots with the highest resolution and accuracy in the world,' said Jan Zizka, CEO of Bratislava-based Photoneo. 'Our camera is able to inspect objects moving as fast as 140km/h. Its qualities are useful in various fields, such as in e-commerce and logistics, for object sorting and autonomous delivery systems. The camera also helps in food processing and waste sorting as well as harvesting in agriculture. Thanks to accurate machine vision, robots can also analyse objects with high resolution images, which is important in quality control.'
The IEEE Robotics and Automation Society and the International Federation of Robotics (IFR) jointly sponsor the award.
Smart cobot applications like the IERA award winner considerably lower the hurdles for small and medium-sized companies to use robotics for automation, according to the IFR. 'A traditional industrial robot can easily be equipped with new tools to transform them into truly collaborative helpers,' said Milton Guerry, president of the IFR.
In 2021 the IERA award session will be hosted by IEEE RAS at the International Conference on Robotics and Automation, from 30 May to 5 June in Xi'an, China . The call for application has been released; applications must be submitted by 28 February 2021.