Fulfilling vision's potential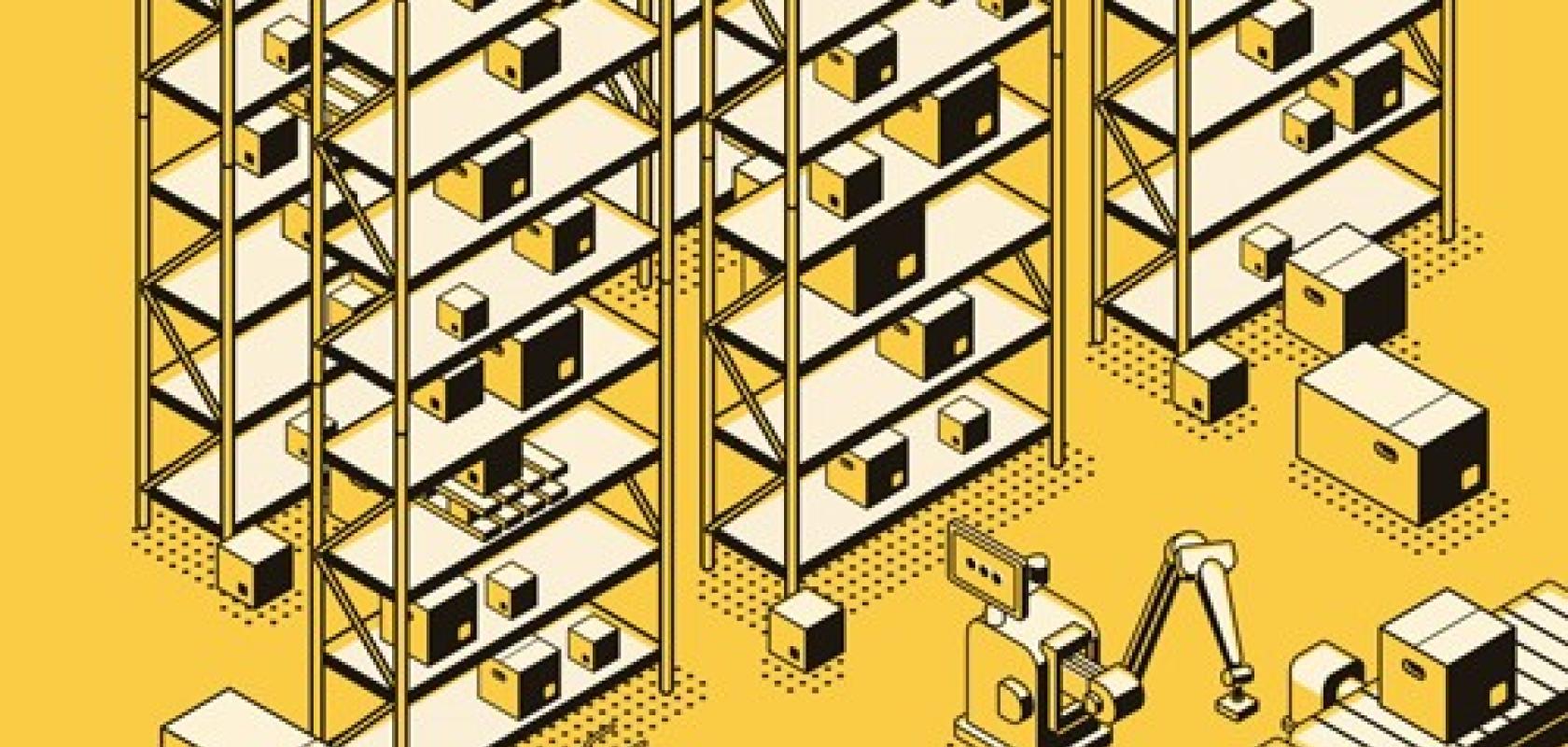 Digital transformation spending in the logistics market is set to reach $82.4bn by 2027, according to a Global Industry Analysts study, up from a predicted $45.6bn last year.
That represents growth at a compound annual growth rate of 8.8 per cent over the analysis period 2020-2027. One of the driving forces for such significant growth is undoubtedly the pandemic, as Jim Liefer, CEO at Ambi Robotics, explained: 'From early 2020 the pandemic changed everything, but particularly in respect to consumer habits. There has, for example, been a lot of analytics and data reported around grocery shopping. Prior to the pandemic only 3 or 4 per cent was online. However, about six or seven months into the pandemic, it was more like 35 per cent.' He added that extrapolating across different kinds of shopping categories 'there's simply not enough humans to move those packages around in warehouse sort facilities.'
Arnaud Mestivier, co-founder and sales manager at lighting provider Effilux, agreed. 'Logistics is currently booming,' he said. 'So we need to automate, we need to add intelligence and also inspection to check what is being shipped to customers.'
Opportunity knocks
This represents a significant opportunity for vision companies to come to the aid of warehouse operators and other logistics companies, and offer them the benefit of the kind of technology that can help to automate the process.
Some companies are already making waves in this area. Industrial camera supplier Basler announced 2020 sales of €170.5m, up on the previous year's €162m. This was attributed to growth from logistics, as well as semiconductors and electronics. Likewise vision manufacturer Cognex had 12 per cent year-on-year growth in 2020, attributed to large consumer electronics and e-commerce orders.
Transport and logistics solutions provider XPO Logistics, an expert in outsourced e-fulfillment, recently deployed Cognex barcode scanners with machine vision technology across its warehouses in the UK, Spain, France and the Netherlands.
The fixed-mount, computerised scanners were selected because of a need for greater speed when reading inventory data. They also provided the very timely benefit of replacing shared, handheld scanners with a more hygienic solution.
The Cognex Series 370 technology was used by XPO following successful pilot programmes with large retail customers such as H&M. The 370 series uses high dynamic range imaging technology to acquire single images that are 16 times more detailed than conventional sensors. This allows it to enhance image quality and contrast, resulting in greater depth-of-field and improved handling of low contrast codes. The scanners are installed in XPO's high-volume e-commerce warehouses, where workers are managing a surge in order fulfilment.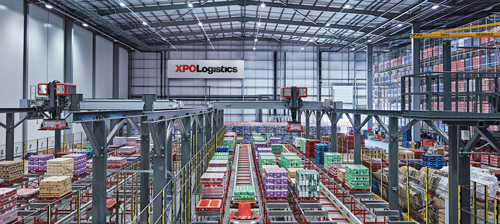 XPO Logistics is using barcode scanners with machine vision technology across its warehouses and e-commerce centres
Richard Cawston, president for Europe supply chain logistics at XPO, explained: 'We're exploring new technologies that can enhance the efficiency and safety of our logistics network. Each time we replace a handheld scanner with a fixed-mount camera, we increase throughput by more than 10 per cent on average, and the task transfers from person to person touch-free.'
Sort it out
Parcel sorting is another application where vision technology can help logistics companies and warehouses. Ambi Robotics – founded in 2019 by four former students of Dex-net robotic manipulation technology, at University of California, Berkeley – leverages its AmbiSort technology to control robots using vision for retail, fulfilment and sort operations customers. 'It is used to identify where an object, such as a package, is and pick it up to identify it further, and then put it somewhere,' explained Liefer.
The challenge for these types of customers is that the robotics has to be intelligent, as Liefer pointed out: 'You can't have a robot that just says "Oh, I'm going to pick this thing up because it's always in the same place every time and I'm going to put it over here", because there's so much ambiguity that flows through those parcel sort locations.'
In order for this intelligence to exist, there needs to be imaging technology incorporated.
Liefer explained that, having established the underlying AI and the algorithms behind a robot, for it to understand, it needs to be provided with vision. 'We use a combination of regular colour cameras,' noted Liefer, 'and also depth sensing or 3D cameras. We combine both of those images and overlay them, and that's what we feed to the algorithm, allowing it to understand, for example, the best grasp point on an item, so that we can send the robot there and then pick the item up.'
Safety first
This intelligence is also crucial to the robots in a warehouse environment because of their close proximity to human co-workers. 'There is a lot to think about with respect to working alongside humans,' explained Liefer. 'On the solutions that we deploy, there are a lot of human-centric components that we make sure are there, so all the user interface is designed around human interaction, because you need to make sure that the robot can interact with its human counterpart.'
Leifer believes that the ongoing development of imaging technology has allowed for its use almost exactly at the time where demand is at its highest. 'It is only recently that the technology has matured enough to be commercialised in these environments,' he said. 'The warehouse operators have, for many years, been deploying different kinds of automation. Those could be conveyor belts, or sorters, or diverters, but at this point in time, the vision technology that can be commoditised has matured enough and the costs have come down enough that we can actually deploy it.'
However, he also feels that there is a great deal more potential for development. 'When AI currently performs an action, whether it's successful or not, it learns from it and builds it into the algorithm. There are millions of shapes and sizes in the world of things. There are also different weights and textures. They can have different temperatures or fragility factors.'
A good example of this is a robot distinguishing between a small ball and a more fragile Christmas ornament by recognising other factors such as shine, so that it can use a lighter force mechanism.
Another challenge when it comes to warehouse automation is 'kitting'. Used in beauty, cosmetics and gift or subscriptions box applications, among others, kitting involves picking different types of items and placing them together in a mixed container. For this the company has developed the AmbiKit solution.
'There is a wide breadth of items that can be grasped,' explained Leifer, 'and many of these items may be self-evident. However, if you're picking up an eyebrow pencil out of a bucket with 1,000 eyebrow pencils in them, you would need much more precision from a gripping perspective.'
Those kinds of applications, he said, might require higher-end vision systems. 'We put them in a certain area of the robotic solution and then we basically put more 3D vision on it,' he said. 'We might double or even triple the vision capability in that area, so that the robot can have even greater precision.'
The light side
Returning to scanning barcodes – and scanning for other information on packages moving on a conveyor – Effilux's Mestivier noted the type of lighting required to inspect parcels in warehouses. If the conveyor is moving quickly then a short exposure time is needed, he said. In addition, for a very large box with a small barcode, logistics firms need to use megapixel cameras. However, the pixels in these sensors tend to be small, which means the number of photons per pixel is low.
'Enough light is needed to ensure that each pixel can get enough photons,' he explained. 'And also, because of the speed and the size of the barcode there is a calculation which says that the exposure time of the sensor has to be a third of the size of the pixel looking at the object. If you calculate that, very often you can achieve exposure time between 50 and 150 microseconds. And because that exposure time on the camera is so short, we need a very powerful light, and we need it to flash.'

Kitting involves picking different types of items and placing them together in a mixed container. Credit: Ambi Robotics
Effilux is developing such an illumination solution, specifically for the logistics industry's needs.
'With this technology,' said Mestivier, 'we can flash with a very intense light, over a short time, which can be easily adjusted. One of the products for which we are using this technology is a bar light, which can be many different sizes, depending on the size of the box to be inspected.'
In terms of key features, the firm is using its experience in the logistics market to combine the flexibility of classic machine vision lights with a bar light used specifically in logistics.
'This flexibility has already helped us to win a project,' Mestivier said. The customer needed to add a polariser because of the plastic foils on the pallet, and Effilux was able to accommodate this because of the flexible design of the bar light. 'You just open, put the polariser inside and that's done' he said.
Bespoke versions of the bar light have already been sold, and integrated by some key logistics customers, with a full launch expected in June.
Looking to the future, Mestivier said: 'Covid has made many companies realise that they need to automate the logistic chain. For the intelligence behind that, they need machine vision.
'There will be more and more applications,' he continued. 'I also feel that warehouses will need to perform more and more checks. There are still a great many opportunities to add further intelligence to the logistics world.'