Why logistics firms want flexible machine vision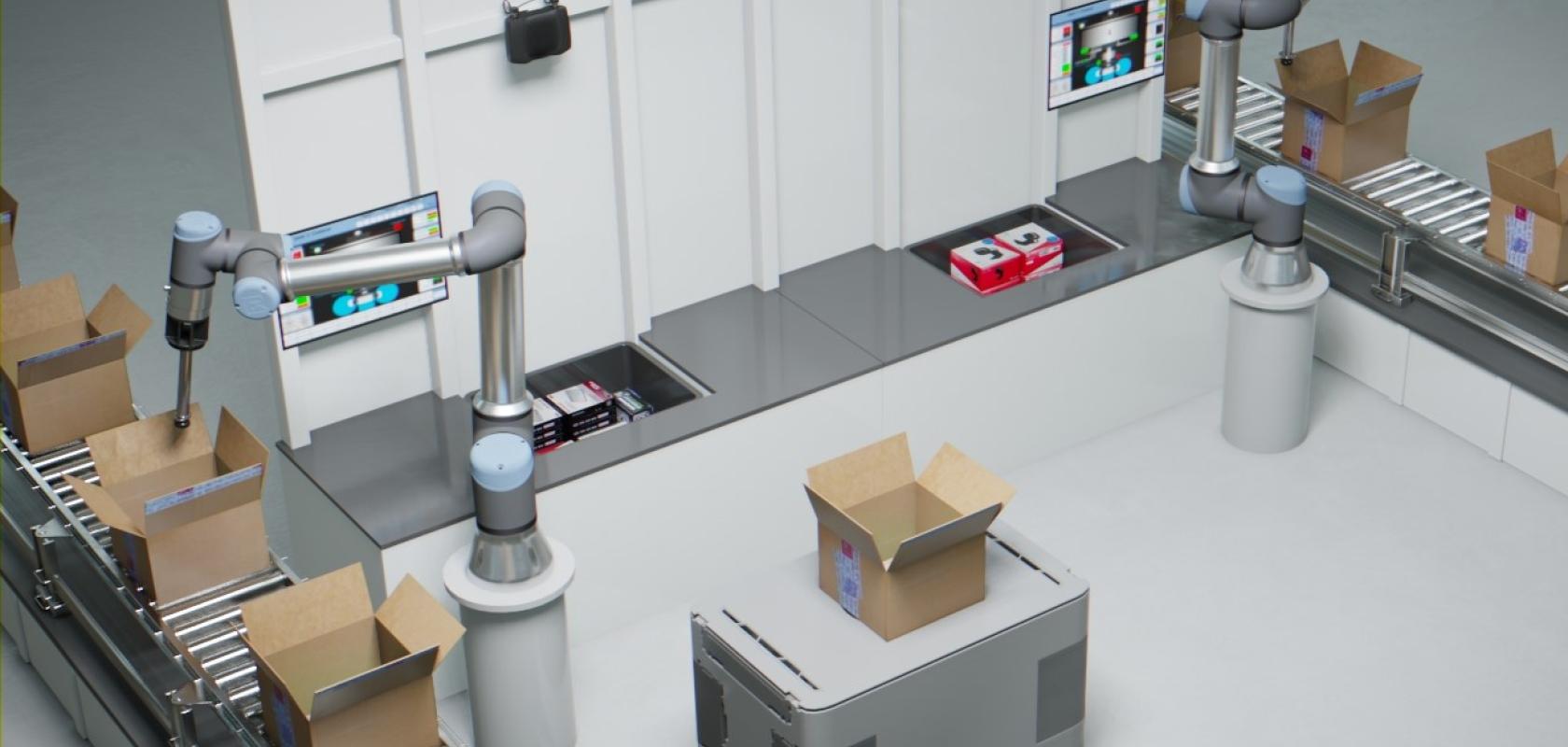 The global Covid-19 pandemic may be referred to in the past tense in many countries, but its impacts are still felt in a slew of different areas of society, not least logistics. Worldwide supply chain disruption, a drop in international trade, semiconductor and other component shortages, and a severe labour shortage due to freedom of movement restrictions, have conspired to make running a successful logistics operation more difficult than ever. 
At the same time, due to the pandemic making online shopping a necessity, consumers and businesses have gone digital, and they are not turning back. E-commerce sales have soared, which for logistics has meant increasing order volumes and more demanding fulfilment speeds.
"This transformation has been so fast, so abrupt, that the only way for e-commerce and logistics companies to be able to fulfil is by automating – and that's what they're all trying to do," says Donato Montanari, Vice President and General Manager of Machine Vision at Zebra Technologies.
Yet for some companies, handheld barcode scanners are the closest they have got to implementing machine vision. Others have expensive legacy management systems and visibility solutions they are reluctant to ditch. For many, a rapidly evolving business means a fit-for-purpose solution today may not pass muster in six months. For all, the very nature of logistics today calls for solutions that can cope with organised chaos. This is why – alongside the imperative to add value – flexibility is at the heart of today's machine vision products for logistics.
Flexible parcel identification
In the 1990s, when Vitronic installed its parcel identification technology at the Worldport in Louisville, USA – UPS's largest parcel distribution centre worldwide – they also installed 160 video coding stations. Workers sat at screens staring at images of parcels, where they manually coded up parcels that had not been read automatically by Vitronic's system of conveyor belts fitted with fixed line scan cameras reading barcodes and address labels. 
Today, manual video coding is almost a thing of the past for the company. Vitronic's Vipac identification system achieves a near 100% identification rate, still using line scan cameras, but utilising machine vision to identify codes that can be obscured by foil, damaged in transit or otherwise scrambled, as well as handwritten address information and dangerous goods labels, wherever they may be hidden on a given parcel.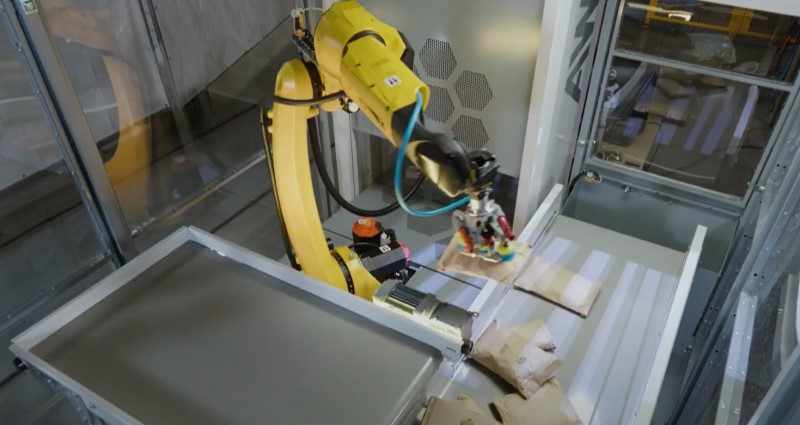 Zivid's cameras offer less than 0.2% trueness error, enabling it to pick and place with extreme accuracy
"We're taking images on all six sides – including underneath – viewing a complete 360 degrees and at very high speed (up to 4.5m/s) and then the Vipac system is decoding it using our software," says Gary Young, Vitronic's Head of External Sales for Business Unit Automation and Global Key Account Manager for courier, express and parcel services (CEP). "We also now identify the parcel's shape and size (and in some locations weigh the parcel), where the data can be used to cross-reference that against the customer's database." The result is greater flexibility in the types of parcels CEP providers can accommodate and better visibility across their logistics sequence.
Looking to the future, Young believes the technology for parcel identification is near-optimal. "CEP camera technology is most probably at its peak," adds Young. "It's all in the software now – how you capture, decipher and use the image, and how you run and improve your algorithms are where the marginal gains are coming from." 
Customer choice
Outside parcel identification, there are still plenty of areas in which machine vision can provide significant gains for logistics operations. German industrial camera manufacturer Allied Vision is providing flexibility to customers by allowing them to choose their ideal solution from a wide variety of machine vision products. 
Introduced three years ago, the company's Alvium camera series features more than 200 different cameras that all share the same unique system-on-chip ASIC. This shared platform and wide range of camera options, in terms of interface, sensors, spectral sensitivity, housing, lens mounts and camera series, provides all the elements required to develop a vision system according to specific needs, while also simplifying prototyping, upgrading or downgrading the system.
"We are working to really extend and make it easier for our customers to integrate our cameras," says Claus Haselmeier, Business Development Manager for Embedded at Allied vision. "For example, when the Alvium camera series was launched, initially there were cameras with USB3 and CSI-2 [Camera Serial Interface 2] interfaces. Since then, we have expanded the product portfolio with GigE [Gigabit Ethernet] and 5GigE cameras."
Allied Vision also offers Vimba and Vimba X software development kits to explore camera features, program applications and connect to third-party libraries. The company also works with partners specialising in embedded and machine vision – such as Connect Tech and Nvidia – to allow customers easy integration of hardware and software systems. "This is key for us to be successful in embedded vision and the logistics market," says Haselmeier.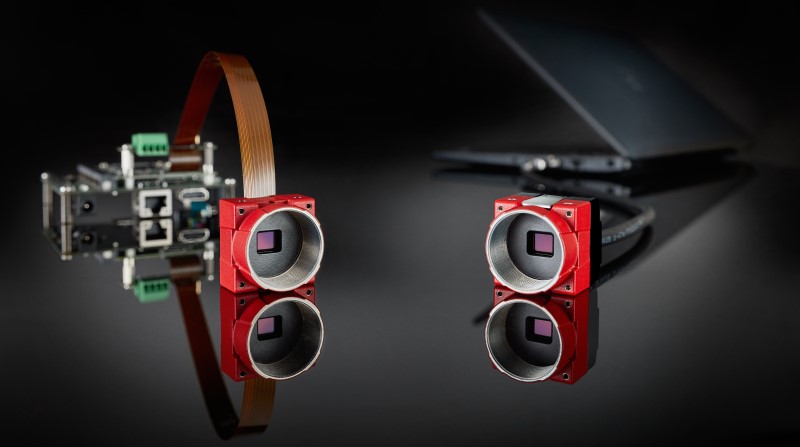 Allied Vision's Alvium camera series offers options for logistics firms with unique applications
Zebra Technologies also has a wide portfolio of logistics visibility products providing customers flexibility and choice, though in the form of complete hardware-software packages focused on ease of use. "Ease of use is what we want at all levels," says Montanari. "At the engineering level, where you have control engineers who install the system, but also the operators' level, who have to deal with a product every day."
Zebra is a relatively new entrant in the machine vision industry, rather fortuitously announcing its arrival in 2021 just as the market was seeing an upsurge in interest. "We felt that we had the right know-how, the right go-to-market model to be a significant disruptor in the machine vision industry," says Montanari. "But we realised that internally we needed to build on and expand the portfolio required for machine vision." 
Two acquisitions – software company Adaptive Vision and hardware and software supplier Matrox Imaging – changed that picture, bolstering Zebra's fixed industrial scanning and machine vision capabilities and swelling its product portfolio. But the key to Zebra's success (about 40% of its 2022 revenue came from logistics and manufacturing) has been flexible software. With its entire product family run on one simple-to-use platform – Zebra Aurora – customers can easily configure the
devices for either fixed industrial
scanning or machine vision, or repurpose for either use case, allowing them to meet evolving operational, market and compliance requirements.
Rise of the robots
The next step for Zebra is to add advanced robotics utilising machine vision to its stable. "One of the biggest trends in logistics today is the adoption of robots everywhere – inbound, outbound and sorting," says Montanari. "For us, it's a very significant undertaking that you'll probably see the results of somewhere in 2024, because again we want to make it as simple as reading
a barcode."
When Zebra does release its robot machine vision products, they will have stiff competition. The likes of Basler, Yaskawa Motoman Robotics, ABB, Robomotive and others have vision-driven robots on the market for specific logistics tasks now. And there are many more OEMs providing the building blocks for logistics robots with advanced vision systems.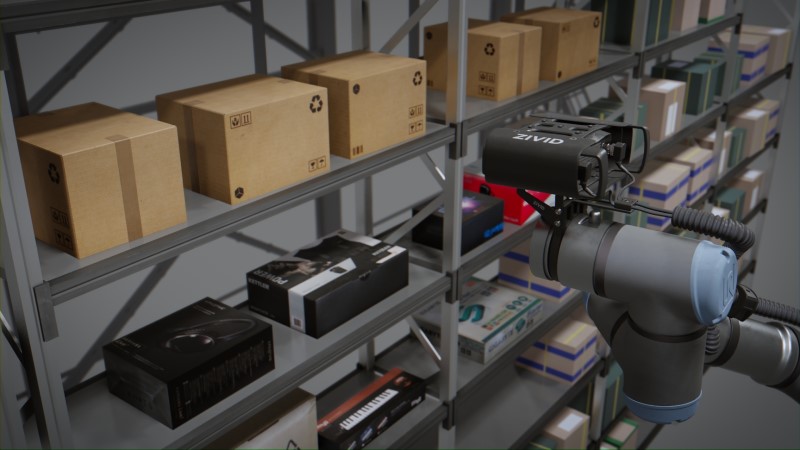 The Zivid Two camera can be mounted on a robot for pick-and-place applications
The Zivid Two industrial 3D camera family from Norwegian technology company Zivid is a prime example. Combining performance, flexibility and industrial build quality, Zivid's palm-sized compact camera can be mounted statically or on a robot for pick-and-place applications such as parcel induction, sorting and packing, and (de)palletising. "What we pride ourselves on is what we call 'true to reality point clouds'," says John Leonard, Product Marketing Manager at Zivid. "And where we really excel is in reliable accuracy and trueness." Accurate (in terms of precision and trueness) positioning and depth information is key to fine pick-and-place operations where millimetre errors can be costly. "We have less than 0.2% trueness error," says Leonard. 
The Zivid Two also offers flexibility in terms of being able to work in any logistics environment. Warehouses are often subject to extreme temperature fluctuations, for example, that can affect the electronics and optics, causing calibration drift. Zivid has introduced internal mechanisms that automatically keep the camera in a high state of calibration, close to that when it left the factory.
A vision for future logistics
Revealing the potential of pairing mobile logistics robots with machine vision is UK company Dexory. The DexoryView data visualisation software platform receives a given warehouse's data from autonomous robots, which collect images and point cloud information to create a 'digital twin' in real time. This means operators can know the status and condition of warehouse racks and items on them at any time. 
"From the real-time insights and real-time information, people have the exact view of what's going on at any point in time in any square cubic metre of the warehouse," says Dexory CEO Andrei Danescu.
"We're operating like an OEM full stack solution provider," he continues. "We build everything from hardware, all the way to the cloud platform and APIs, and integration with customers." This means its solutions are flexible to the needs of the client. For example, the robots are modular and bespoke for each application, adapted to the environment which they will patrol. The latest robot can extend up to 12m, ensuring it can scan warehouses of any shape or size.
At the base of each robot is a lidar system and stereo cameras for navigation, allowing object and obstacle detection so that it can navigate autonomously and safely through the space. Further up is a range of machine vision cameras, whose makeup depends on individual customer requirements.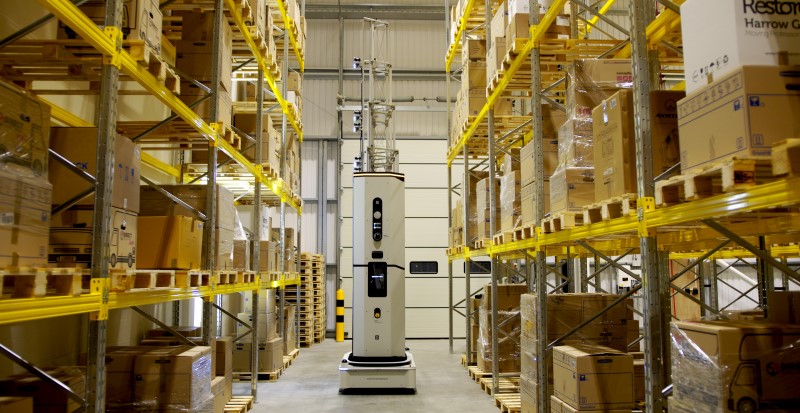 Dexory's latest robot can extend up to 12 metres for warehouse scanning applications
"As an example, a robot could be operating for eight hours during a complete warehouse scan, taking 20 to 30 frames per second with anything between six and 16 cameras, including standard monochrome cameras, colour cameras and stereo cameras," says Danescu. "So there are a lot of images that are being taken of the state of the racks and the state of the warehouse to allow us to do this real-time visibility and reconstruction."
Already deployed at a Maersk warehouse in Kettering, UK, Dexory's solution is helping Maersk measure, track and locate goods across every logistics step, from inbound to storage to outbound in order to drive zero errors and operational efficiency. "The warehouse managers and warehouse operators use it to make sure they have the exact view of what's going on on the warehouse floor," says Danescu. "At the same time, business intelligence teams look at this information to understand and analyse warehouse utilisation to see if they can accommodate another customer in that warehouse and how they can best optimise the general operation at the country level and European level."
Next up for Dexory is enhancing its offering through the newly introduced DexoryView platform. It plans to add historic data analysis, predictive modules and even simulation facilities: "This will allow our customers to make changes in a virtual world so they can assess what implications those might have on their operations without disrupting any actual operations," says Danescu. "There's a lot coming out of the DexoryView technology stack over the next six to eight months."