Selling embedded at Vision Stuttgart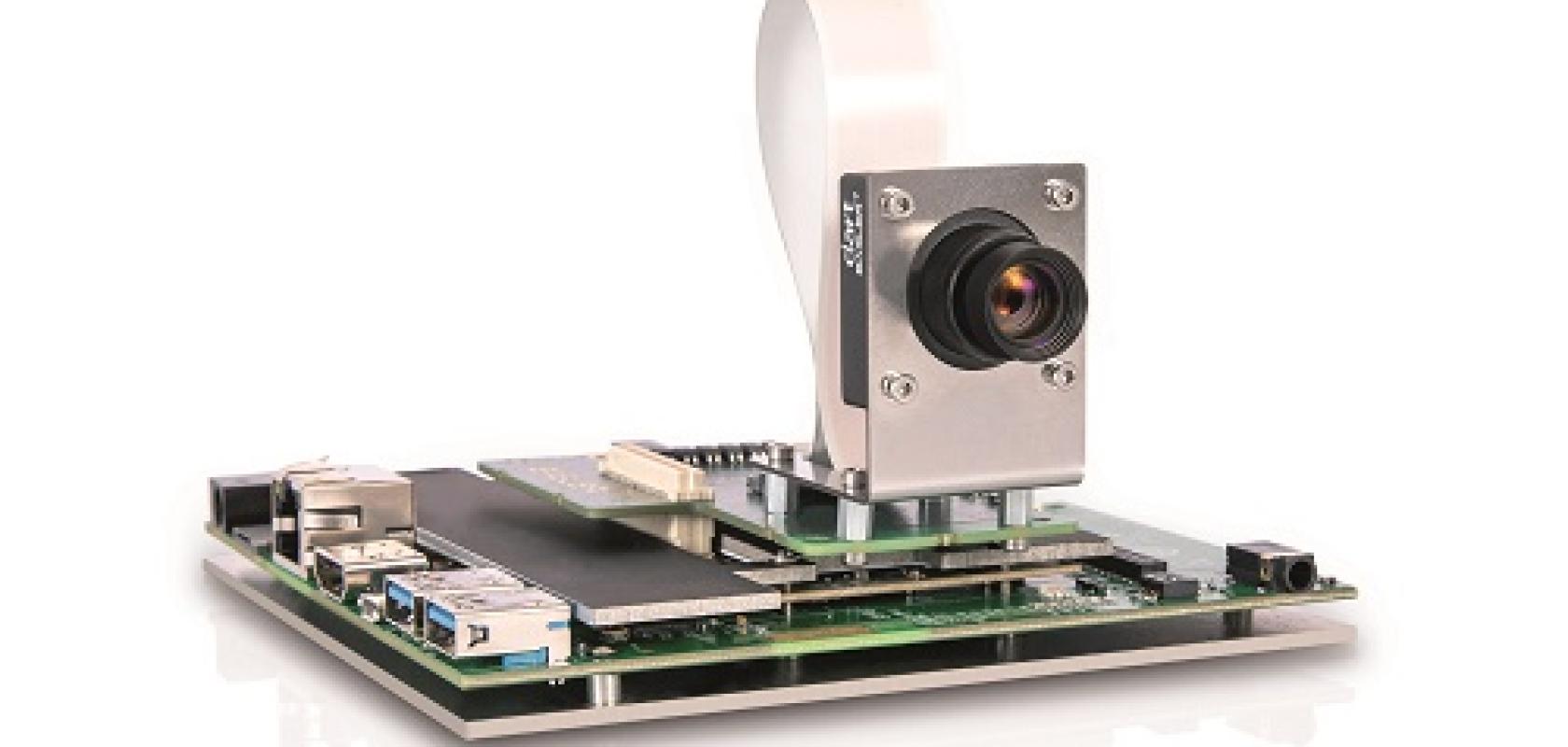 Greg Blackman reports on the buzz surrounding embedded vision at the Vision Stuttgart trade fair, which took place from 6 to 8 November
Leading firms in the industrial vision sector have released products incorporating powerful computing architectures at Vision Stuttgart, as the industry moves to compete on price pressure and take the opportunities afforded by the influx of fast and power-efficient processing boards.
Framos launched a complete embedded imaging portfolio at the show, including sensor modules and adapter boards so that developers can pick and choose between image sensors and processors.
The new product line is a change in strategy for Framos, which has, to date, based its business on distributing equipment from other suppliers.
Some of the modules cost as little as €12, which opens up vision technology to a much wider user base and range of applications.
Flir released a version of its Firefly camera with Intel's Movidius Myriad 2 vision processing unit onboard. The camera is able to perform real-time deep learning inference. Meanwhile, Allied Vision launched its first Alvium cameras containing an application specific integrated circuit (ASIC) for image processing. Allied Vision introduced a precursor to the Alvium line in 2017 at the Embedded Vision Summit in the USA.
Vision Components launched MIPI camera modules, with resolutions ranging from 1 to 13 megapixels and support for 20 different processing boards. Basler was highlighting a new development kit for users to evaluate the company's Dart Bcon for MIPI cameras for building embedded vision devices. The kit consists of: a Dart Bcon for MIPI camera module with 5-megapixel resolution; a developer processing board based on a Qualcomm Snapdragon 820 system-on-chip; a 96boards.org-compatible mezzanine board; and necessary accessories such as lenses and cables.
The explosion in activity around sensor modules for embedded devices has come about because of the computing power now available on processing boards like the Zynq system-on-chip from Xilinx, which includes an Arm Cortex-A9 processor plus FPGA, or Nvidia GPUs, or Qualcomm Snapdragon boards.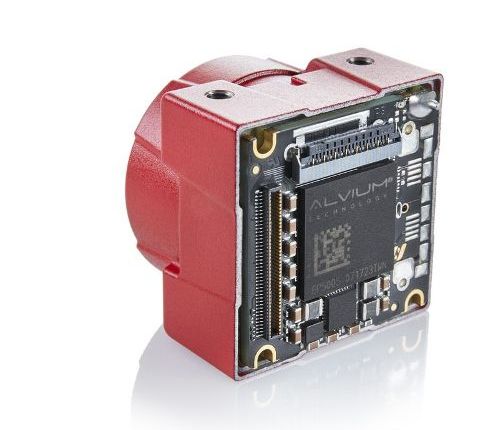 Allied Vision's Alvium product line contains a custom ASIC
Speaking during a panel discussion organised by the VDMA at the trade fair, Dr Klaus-Henning Noffz, CEO of Silicon Software, which makes frame grabbers and FPGA programming software, commented that some smart sensors can now exceed the capabilities of traditional machine vision systems. 'This is disruptive and will change the game, because it will lower the price of image processing,' he said. 'This will make our [industrial imaging] technology very common and it will make us [machine vision] a key technology for Industry 4.0.'
Embedded projects
In some respects, embedded vision has been around in industrial imaging in one form or another for many years. Twiga, a video hardware designer based in Toulouse, France, has been building embedded devices for custom projects for the past eight years. The company, which has 14 employees, has made systems for Airbus, for a medical device manufacturer, and for an Austrian binocular OEM. It produces around 25,000 imaging boards annually, according to its CEO Olivier Saint-Martin, who spoke to Imaging and Machine Vision Europe at the show.
The system Twiga devised for Airbus was a small video recorder that could be positioned on the outside of an aircraft for flight testing. Seven of these camera modules were attached to the outside of the new Beluga transporters to record the landing gear in operation and how much ice builds up during flight, among other factors.
The module developed for Airbus was based on Twiga's Red Mamba video processing and streaming board, which includes a quad-core Arm Cortex-A9 processor. Once Airbus had the cameras, it then manufactured base plates with a 3D printer so that the modules could be affixed to specific areas on the aircraft.
Saint-Martin said the cameras meant Airbus could print the base and position the modules in a few hours, whereas it previously took the engineers a month to build flight test systems.
Twiga has also built vision devices to help partially sighted people read books – the camera is set up to stream video of the pages of a book onto a computer screen, turning the text into a large font size. Twiga sells around 9,000 boards a year for this application, according to Saint-Martin.
It will also sell around 6,000 modules in the coming year to an Austrian binocular manufacturer. The OEM wanted to add a video system to its binoculars in order to stream video of birds, as seen through the binoculars, to the user's smartphone. This is based on a MIPI 13-megapixel camera attached to the Red Mamba processing board.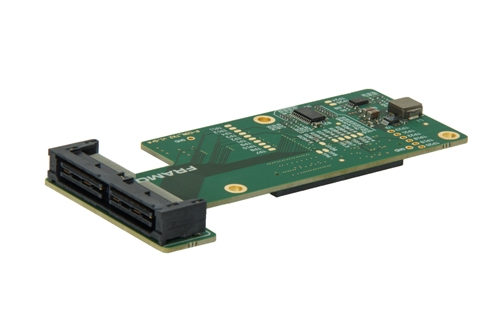 Framos has released a new line of embedded vision products
Saint-Martin commented during the trade fair that 80 per cent of Twiga's requests are to stream video to the internet.
Video acquisition company, Euresys, was also displaying its Picolo.net HD1 video server, which streams video from one full HD source over an IP network. Marc Damhaut, CEO of the company, told Imaging and Machine Vision Europe that the Picolo.net server had been used for embedded video recording for the police in some countries.
Standards
The G3 vision group, led by the European Machine Vision Association (EMVA), has formed a standardisation group focusing on embedded vision products. This includes developing a software framework so that code is compatible across different embedded platforms, as well as recommending interfaces between image sensors and system-on-chips, namely MIPI CSI-2 or Sony SLVS-EC. MIPI is a widely used interface for mobile devices, while Sony's SLVS-EC sensor interface is not supported as much by processors yet, but could be important for the future.
Andreas Franz, CEO of Framos, said during the VDMA panel discussion that vision is becoming a commodity in the consumer world. 'Companies like Sony and Intel are coming more in this market, and that's what I see as a risk for machine vision,' he said.
He added that machine vision firms can compete within these new market conditions through the service sold alongside the product, and also by combining hardware and software.
Top image: Basler's Dart Bcon for MIPI development kit
Related story: Tulipp embedded EU project to show systems at Vision 2018