Allied Vision launches ASIC camera for embedded vision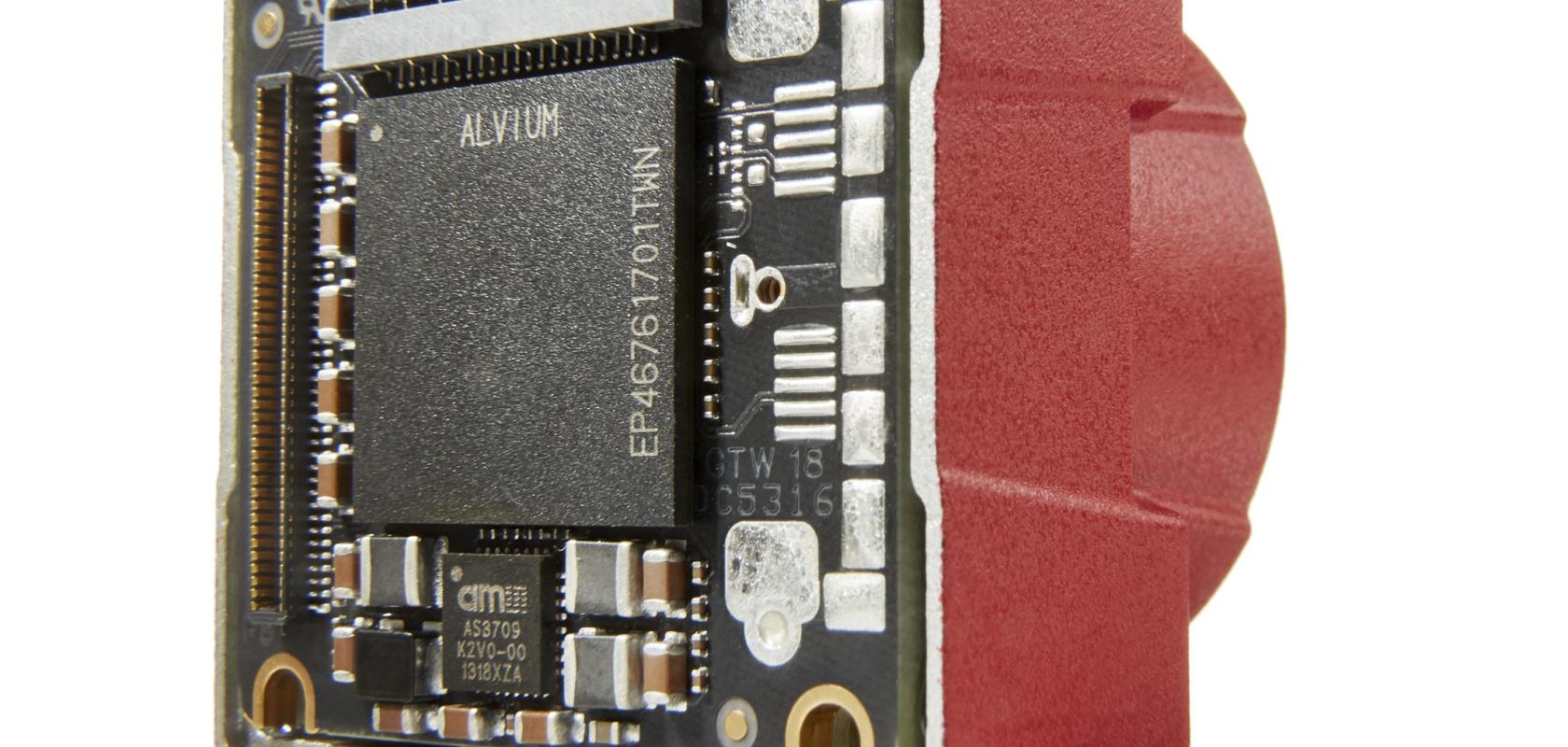 Allied Vision has introduced a camera platform targeted at the embedded vision market. The Allied Vision 1 product line offers advanced digital imaging functionality with a list price starting at €99.
It is the first camera from a machine vision supplier to have an ASIC (application-specific integrated circuit) for image processing on-board, a computer chip that typically requires high volumes to make it cost effective, volumes that the machine vision market alone is unable to support.
The camera line was launched at the Embedded Vision Summit in Santa Clara, California, which took place from 1 to 3 May. The conference, organised by the Embedded Vision Alliance, brought together those developing computer vision for practical applications, with representatives from Google, Microsoft and Intel, among many others, attending.
Embedded vision is difficult to define, but in general it is running an imaging device on an embedded processor like an ARM chip. The cameras for autonomous driving would be one example of an embedded vision application.
Speaking to Imaging and Machine Vision Europe at the conference, Allied Vision's CTO Andreas Gerk said that he considers the embedded market separate from machine vision, although he added that the company is taking what it has learned from the embedded vision sector and applying it to machine vision – the new camera has a rich feature set suitable for machine vision customers, for example.
The Allied Vision 1 cameras are based on the company's Alvium processor, which is an ASIC architecture but is customisable like a system-on-chip. The Alvium chip means image correction and optimisation tasks can be shifted from the host to the camera thereby freeing up processing power on the embedded board. This is important for embedded system integrators that need to manage the limited computing power of embedded processors.
The image processing unit contains 26 modules that all can run at 600 megapixels per second without loss in performance. Functionality includes: defect pixel correction, RGB look up table, colour processing, colour interpolation, de-Bayering, and adaptive noise filter.
It also has post-processing features that Allied Vision cameras haven't normally had before, such as image stabilisation, a watermarking tool, and trapezoid correction. There are also four regions of interest that can be configured individually based on the other library tools, another first for Allied Vision.
The Alvium processor means the cameras can carry out on-board image pre-processing functions in a small form factor, with intelligent power management and at a lower cost than conventional FPGA-based machine vision cameras.
The first cameras in the new platform will be the 130 series, due out Q3 of 2017, and 140 series, set to be released in Q4 2017. Both are available with MIPI CSI-2 and USB3 Vision interface and a large choice of sensors.
The Allied Vision 130 series, priced at €99, is available as a bare board version in a single board design (26 x 26 mm), or with a 29 x 29 mm front flange with various lens mount options. It consists of four models with CMOS sensors from On Semiconductors with resolutions from 0.5 to 5 megapixels.
The Allied Vision 140 series, which starts at €169, offers the same hardware options and sensors as the 130 series, but with four additional CMOS sensors from On Semiconductors and Sony. The resolution range will be expanded to 18 megapixels. Additionally, the USB version is available with a closed, rugged housing fulfilling industrial standards. Finally, the 140 series has a more advanced feature set allowing for more complex on-board pre-processing tasks.
The company plans to add more camera series and sensor models in the future.
Embedded vision lies somewhere between industrial cameras and consumer sensors, and this camera from Allied Vision is meant to be a bridge between those two markets. 'It's totally different to what we have done before,' Gerk said.
In a statement, Paul Zalewski, product line manager at Allied Vision, commented: 'This new product line is also the perfect platform for PC-based machine vision system integrators who want to migrate to embedded vision without giving up on their quality and performance standards.'
Related articles:
Security video without pixels; the potential of embedded processing - Embedded vision looks set to disrupt the surveillance market, according to Michael Tusch of ARM. Greg Blackman reports on his presentation at the Embedded Vision Summit