Cautious optimism is message from association heads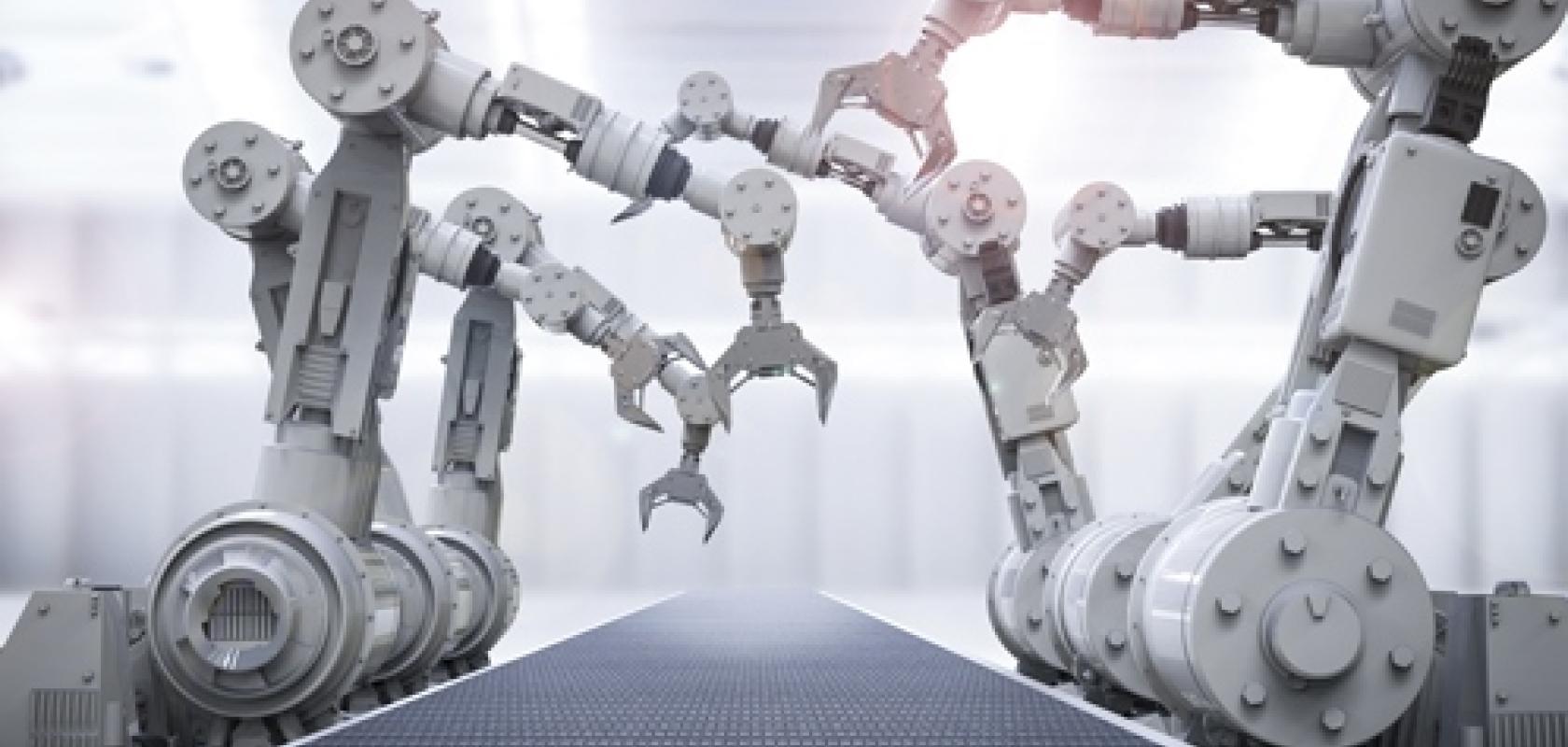 Greg Blackman reports on how the heads of AIA, VDMA Machine Vision, EMVA, and UKIVA assess the impact of the pandemic on the vision sector
As restrictions tighten in a number of European countries, uncertainty remains, for businesses and members of the public alike. Uncertainty coupled with a cautious sense of optimism was the general feeling among leaders of vision industry bodies, speaking during a virtual panel discussion organised by Imaging and Machine Vision Europe.
The latest sales figures and results from surveys generally show a negative trend for 2020, as expected. The VDMA Robotics and Automation group predicts a 20 per cent drop in turnover in 2020 in Germany for robotics and automation, and a 10 per cent decrease in turnover for machine vision.
In the US in the third quarter of 2020, the machine vision sector was down, but only by 3 per cent year-on-year, with a turnover of $674m according to AIA statistics. This figure was an increase on the second quarter by 11 per cent. Year-to-date, the US machine vision market is down 6 per cent on 2019 at $1.94bn.
Allan Anderson, chair of the UK Industrial Vision Association (UKIVA), shared some survey results during the webinar from UKIVA's parent organisation, the Processing and Packaging Machinery Association (PPMA). One of the findings was that 71 per cent of those surveyed said orders were being postponed, but that there were relatively few cancellations. Over the next 12 months, 72 per cent said that they feel domestic sales will increase.
Companies said that they did use the UK furlough scheme, but that this hasn't turned into redundancies in 76 per cent of cases; 24 per cent did see some redundancies. However, 58 per cent of companies asked are planning to employ new staff in the near future.
The pandemic has impacted sectors differently – automotive has been hit hard, but e-commerce is booming, noted Jeff Burnstein, president of AIA. One of A3's members – A3 is the Association for Advancing Automation, which includes the AIA – Kindred Systems, has recently been bought by Ocado, the online UK supermarket, for $262m, attesting to the strength of e-commerce at the moment.
The pandemic has also affected geographical regions differently, Chris Yates, president of the European Machine Vision Association (EMVA), said. Much of Europe is experiencing a second wave of infections, while China and South Korea have better control and manufacturing in these countries is largely back on track.
In its latest quarterly financial results, Cognex reported large orders from consumer electronics manufacturers – many of these facilities are located in China and South Korea – together with strong sales in logistics. Cognex's Q3 revenue jumped 48 per cent over Q2-20, and 37 per cent over the same period last year.
Burnstein commented that resuming orders of robots and machine vision in China is healthy for the industry, as it is an important export market for the US and Europe. Anne Wendel, director of the VDMA Machine Vision group, echoed that point, but added that incoming orders and integration work cannot be served by German companies without a presence in China because of travel restrictions. Simon Beveridge, managing director of UK-based vision integrator Siga Vision, has warned of disruptions to vision installation caused by travel restrictions in an article for Imaging and Machine Vision Europe.
Anderson, however, noted there are opportunities for forging partnerships with local integrators operating in different regions. He said that UKIVA members were telling him that machine vision manufacturers outside the UK are partnering with local system integrators to overcome travel restrictions, and vice versa. He said that this was a 'positive outlook of forming new partnerships that can help each other to keep business going while travel restrictions are in play.'
Mergers and acquisitions
Yates pointed to a number of acquisitions in the machine vision and automation sector as evidence of the strength of the vision market. (Read more about Yates' acquisition analysis here.) He said that more than 20 vision transactions had occurred since the start of 2020.
'There is a continuing appetite for acquisitions in the vision and automation sector, and this is undiminished by any practical difficulties that have been created by the coronavirus pandemic,' he commented.
He said that 2020 in Europe is shaping up to be a record year for both venture capital investment and for raising venture finance, driven by sectors like biotech and pharma. In terms of private equity, Yates said there is significant capital available for investment, putting the figure at something like €220bn available at the beginning of the year. In addition, public companies and multinationals still have strong balance sheets.
He added that vision is a powerful sensing element in automation and that, coupled with AI, makes vision technology of strategic interest to a number of parties.
The macro-economic environment remains a difficult one for businesses around the world, however. The IMF reported that around $9tn of financial stimulus had been provided by central banks by the end of April. Yates said that while this stimulus is welcome support for companies and markets, 'it's almost certainly masking the actual impact to our economies'. Also, unemployment figures vary across regions. Yates said that 'I don't think we've seen the full impact of the pandemic'.
'There are significant risks as we look forward, both societal and economic as central banks start to, as they must do at some point, taper the economic stimulus and look to the balancing of payments,' he warned.
There are other challenges looming on the horizon. Britain is set to leave the European Union at the end of 2020, and Anderson said that, 'with only a few weeks to go, we don't know how this is going to pan out'.
He said that UKIVA was receiving lots of questions about UKCA marking, which is the UK's equivalent to CE marking, in addition to discussions about importing and exporting. 'There's definitely a knowledge gap in terms of where we will be at the start of January, and that's concerning for companies importing into the UK and domestic players exporting and working with new regulations,' Anderson said.
He added though that companies have had to show agility when operating during the pandemic, and UK companies are going to have to continue to be agile over the next 12 to 24 months.
Wendel at VDMA Machine Vision said, in summing up, that the impact of the pandemic can't be fully assessed yet, but that the drivers for machine vision and automation are still there. All the panellists were cautiously optimistic for the future, but said there is a level of uncertainty that isn't allowing companies to plan for the future as they would like.
Upcoming events
The VDMA Machine Vision is co-organising the Vision start-up pitch session, to take place on 11 November. It is also holding its vision sector group meeting on the 26 November.
The AIA has organised its International Vision Solutions Conference to run from 11 to 12 November.
UKIVA is planning to hold its Machine Vision Conference as a physical event in Milton Keynes, UK in July 2021, but is ready to switch to an online event if needed.
EMVA is in a similar position with its business conference, which it still plans to hold in June 2021 in Sofia, Bulgaria.
Get in touch
Please let us know how you are coping with the current situation. What are you most concerned about; how are your organisations aiming to deal with the effects of Covid-19? greg.blackman@europascience.com