Vision sector remains ripe for acquisitions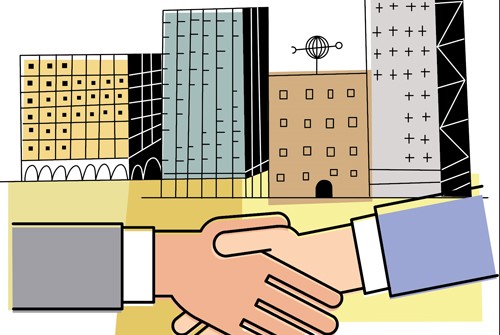 Vision Ventures' director Dr Chris Yates on what the future holds for M&A activity in machine vision
The evolution of markets through mergers and acquisitions (M&A) has been a feature of free market economies throughout history. Several studies have concluded that the M&A market operates in distinct waves or phases, with a given phase preceded by an unusual event or market shock. Although these studies may have elements of post-hoc justification, it is clear that the pandemic has generated an economic shock, is affecting all business sectors, including vision M&A, and will continue to do so for a significant period of time. 
The overall market for vision technology – and M&A within the vision sector – has been a success story over the past two decades; overall growth of approximately 10 per cent per year has been realised and many successful M&A transactions have been completed, providing technology, growth and profit, against a backdrop of effective integration of newly acquired companies. 
Innovation in vision remains extremely high, yet often requires specialist expertise in multiple technical disciplines. This has created a sector where most SMEs have already developed proprietary know-how, while many start-ups are creating new products and services based on recent technology advances. 
Larger companies recognise the need to invest in maintaining technical proficiency, often achieved through acquisition of specific talent or expertise. Another interesting consequence is the increased appetite for multinationals to engage with early-stage companies, either through strategic investments or technology collaborations, as a means to diversify their risk in development and to participate in agile technology communities. 
From the transaction perspective, even during the turbulent first half of 2020, multiple forward-looking vision transactions have been completed successfully, including: the majority investment in Automation Technology by the private equity group Pinova; the acquisitions of Convel, by Antares Vision, and of Dream Chip Technologies, by Shanghai-listed Goodix; the acquisition of Swedish digital twin specialist Advanced Technical Solutions by Faro Technologies; and many others. These factors confirm that, despite uncertainty in macroeconomic outlook, market conditions are favourable for M&A activity in the vision sector.
While the public view of a successful M&A transaction is captured in post-closing press releases from the two principal companies, professional consultancy services play a critical role in ensuring the ultimate success of any transaction. Key areas where external advice is required include strategic positioning or targeting, sector specific insight, due diligence, legal drafting and review, as well as financial health and commercial assessments.
The favourable conditions for M&A activity in the vision sector this year may be attributed to the continued reinforcement throughout 2020 of the fundamental value proposition of vision technology: increased automation can be achieved through the extraction of information using automated imaging and processing. For large corporates this is an important strategic proposition within the macro themes of artificial intelligence and IIoT technologies. Similarly, for financial investors such as private equity funds and family offices, the growth opportunities and profitability of the sector are readily apparent. Nevertheless, the specific impacts of Covid-19 must be considered if the optimum result from any planned transaction is to be achieved. 
As vision technology is widespread across many verticals, there is now an increased need to understand the customers and markets in which a specific vision company operates and their associated exposure to risks arising from the pandemic. This can increase the burden on both parties to a transaction; the extent of due diligence must extend upstream beyond a target company, and the associated preparation of relevant information is expanded. Similarly, a company's response to the Covid-19 outbreak is important. Demonstrating effective management of a business during 2020, coupled with measures to ensure resilience to future impacts, will undoubtedly increase credibility and attractiveness to any potential acquirer.
One of the most obvious consequences has been the dramatic increase in home working and reduction in international travel and face-to-face meetings. From an M&A perspective, the number of transactions already completed during 2020 suggests the need to meet physically may be a perceptual, rather than fundamental barrier to closing transactions, but has certainly reinforced the need for clear and effective preparation and remote presentation of company information. 
For those companies considering an M&A transaction, there is no doubt that the events of 2020 and the outlook they provide for the future must be considered. Quantifying and mitigating the risk that a global pandemic poses to a business is now no longer hypothetical, but instead is an important strand of strategic planning.
However, there is no indication of any erosion of the fundamental drivers of the vision technology market; vision technology remains important to continued economic development and valued for the benefits it brings, and will continue to support the growth of innovative companies and stimulate demand for M&A transactions in the sector.
--
Vision Ventures is an expert in corporate transactions in automated imaging, machine vision, and computer vision.
Write for us
Have you had experience selling or buying a vision-based business? Tell us about your experience: greg.blackman@europascience.com