Automation proposition undiminished, say vision industry bodies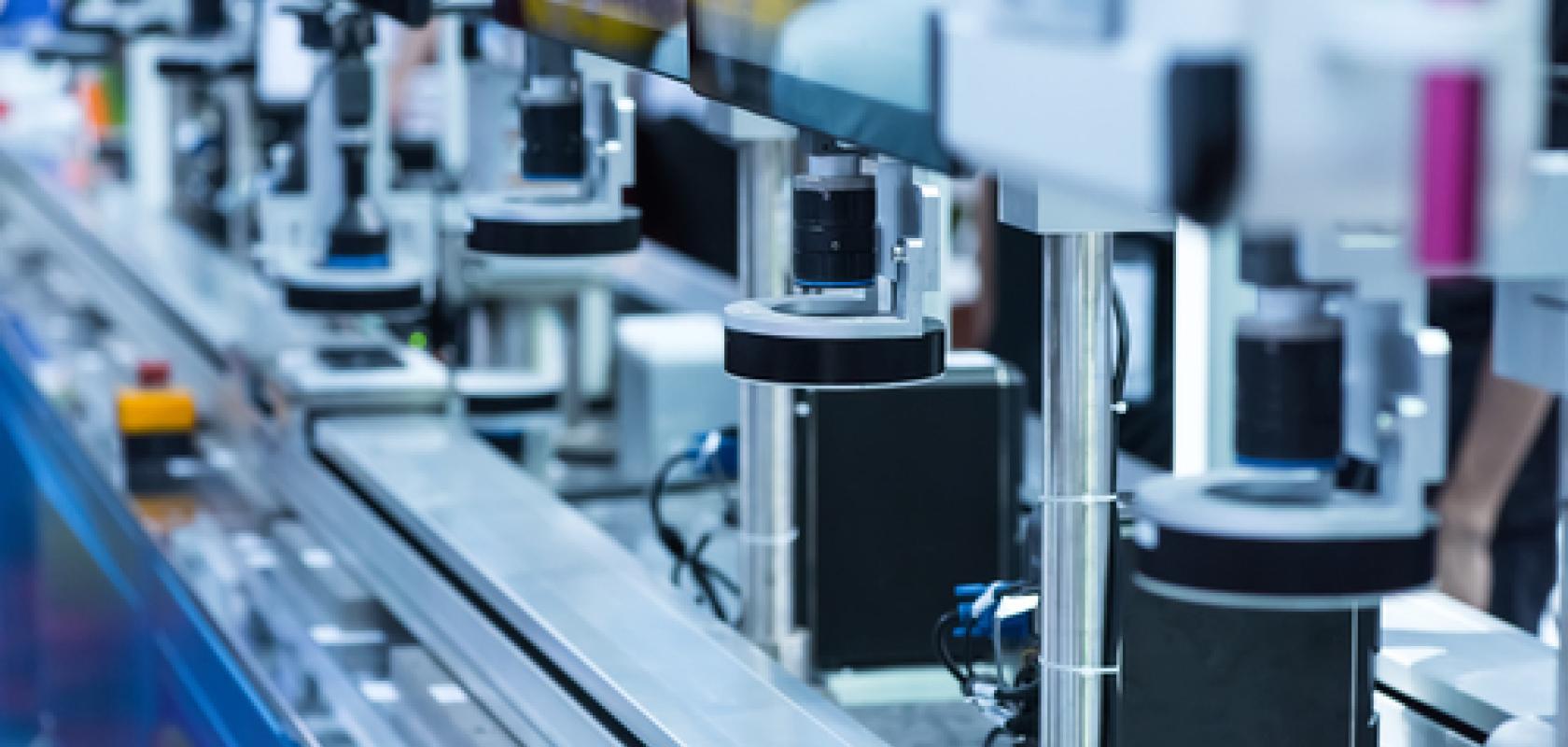 The appetite for vision and automation remains strong – and demand is likely to increase once restrictions around movement of people and goods are eased – but there is still a lot of uncertainty in vision industry markets at the present time.
These were the views of the heads of the AIA, EMVA, VDMA Machine Vision, and UKIVA during a webinar, hosted by Imaging and Machine Vision Europe, discussing the vision industry's response to the Covid-19 crisis.
Chris Yates, president of the European Machine Vision Association, commented that there is still demand for machine vision and projects are continuing, from what the EMVA has been hearing from its members.
This is particularly the case in industries like e-commerce, food and beverage, logistics, and electronics, although other sectors like automotive production have been hit hard.
Allan Anderson, chairman of the UK Industrial Vision Association, said that projects aren't being cancelled, but are being delayed. 'Many UKIVA member companies are seeing the downturn and things put on pause. But it's a delay; it's not cancellations,' he said.
The vision industry serves many sectors, which is one of its strengths in the current crisis. It also doesn't work at high volumes, which means companies can continue operating without seeing a significant impact from supply chain disruption, Yates said, at least in the short-term. However, this might change depending on the extent of the lockdown.
'Different companies will feel this in different ways, but I expect for all companies there is a focus on conserving cash,' Yates said. 'This is only really a rational response to the uncertainty we feel at the moment.'
Yates added that the largest unknown in the current crisis is how long lockdown continues in different countries, where firms can't act and trade as is normal.
'Most companies in the automation sector will be looking at planning for some kind of reduced trading for a six-month period,' he said. 'They will almost certainly be hoping for a three-month period as a best-case outcome. At the other end of the scale, a nine-month period of this type of reduced trading will start to see significant effects across the industry.'
However, he concluded: 'The overall proposition of the automation and vision industry is completely undiminished by this crisis. It will certainly affect us all; it will affect business, it will certainly affect our attitudes, but the fundamental drivers of the economy of the [vision] industry remain, and in some cases are strengthened.'
Success stories for machine vision during the crisis include the surge in demand of thermal imaging cameras to screen people for signs of fever, and the remarkable work using AI to look for Covid-19 pneumonia in CT scans of patient lungs. There are now large-scale projects in Europe – the Imaging Covid-19 AI initiative – and in the US with the Radiological Society of North America to build medical image data repositories.
There have also been stories of factories repurposing production lines – to turn a beer bottling line into one that bottles hand sanitiser, or, in China, the news of PIA Automation reengineering two abandoned production lines to make surgical face masks.
This work can only be achieved through flexible automation, and Yates in his opening statement said that 'we are seeing some of the promises of Industry 4.0 becoming a reality' in these stories.
Flash surveys from the AIA in the US and VDMA Robotics and Automation found that most firms are feeling a noticeable impairment to their business, but that companies are retaining staff and most assess liquidity as satisfactory at the present time. Automation investment plans also remain in place among the companies surveyed.
In the meantime, UKIVA, EMVA and AIA have all announced online versions of their normal events: UKIVA will open a virtual hub on 14 May full of the presentations that would otherwise have been part of its machine vision conference; AIA is holding its Vision Week from 18 to 22 May, which will include talks on relevant issues, such as the impact vision is having on medical and life sciences, as well as a CEO panel on 20 May. The AIA Vision Week will also have a product showcase. The EMVA is also to stage a one-day virtual version of its business conference on 26 June.
Preparing for the future
Jeff Burnstein, president of AIA, commented that most firms he's spoken to are worried about the rest of this year.
'It's forced more companies to think about what they believe long-term about automation,' he said, adding: 'We have to conserve cash now and make it through this period, but we also have to be ready for when this ends to be able to take advantage of the opportunities.'
He continued: 'This is going to end and companies need to be prepared. Right now opportunities exist and more opportunities are going to exist in the future.'
Anderson said one lesson from the crisis is that firms need to plan more in advance in terms of their supply chain needs. Many vision builders and OEMs have been used to relying on quick access to stock, and that's shown a weakness in the way that some companies plan, he said.
Yates emphasised the point of being prepared. 'Be ready to service the demand when the ability to trade normally comes on,' he said. 'Critical to this is retaining the workforce; supporting the staff to be able to come back quickly to service the demand that I fully believe will be there.'
Listen to the webinar in full here.
Get in touch
Please let us know how you are coping with the current situation. What are you most concerned about; how are your organisations aiming to deal with the effects of Covid-19? greg.blackman@europascience.com