Vision 2016 sees growth in Chinese exhibitors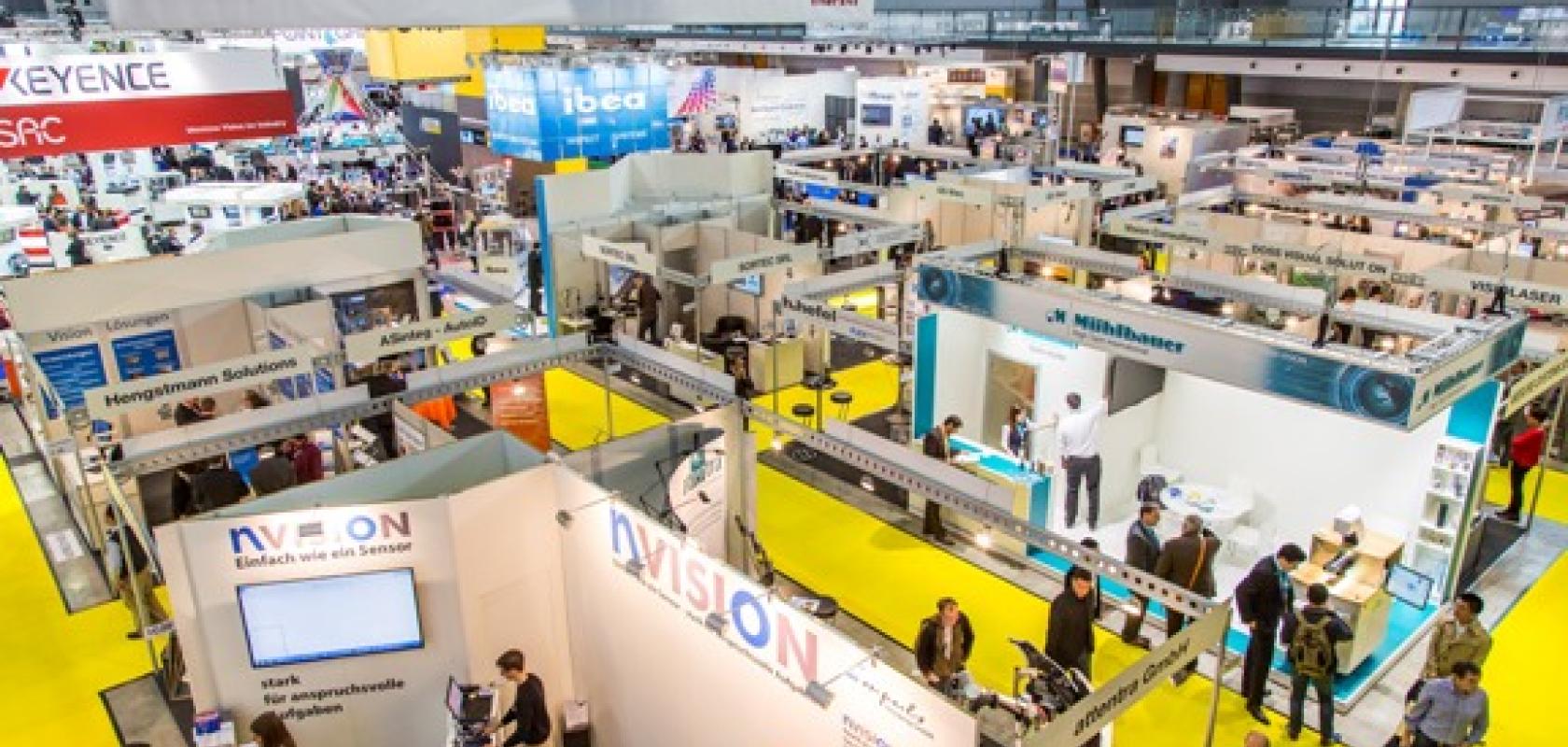 Almost 60 per cent of companies exhibiting at Vision 2016 in Stuttgart will come from outside Germany, according to the show's project manager Florian Niethammer. The trade fair will take place from 8 to 10 November.
Niethammer commented: 'We are seeing striking growth, particularly with companies from the Asian region, specifically from China, who are ever more confidently showcasing their products on the European market.'
The German machine vision sector exported 21 per cent of products to Asia in 2015, with China alone accounting for nine per cent of total sales. According to the International Federation of Robotics (IFR), China wants to be in the top 10 of the world's most intensively automated nations by 2020, targeting a robot density of 150 units per 10,000 employees (in 2015 it was 36 units). Greater automation will inevitably need machine vision.
Chinese machine vision suppliers are also bringing their technology to Europe, as highlighted by the number of Chinese exhibitors that will be at Vision 2016.
Niethammer observed that the hot topics at this year's trade fair are: embedded vision, 3D machine vision and hyperspectral imaging.
An open forum will be held on the first day of the show on embedded vision. There is a lot of activity in this area – the VDMA has established a working group with 20 members looking at developing standards for embedded vision. While, on the show floor, Friedberg-based Imago Technologies will probably be the first company to showcase an embedded vision computer with NXP's flagship Arm processor, according to Carsten Strampe, the firm's managing director.
Imago's LeMans VisionBox has a 10 GigE camera interface, I/O, encoder and LED controller, field bus interfaces and 10 GigE Ethernet, combined with a 2GHz 8-core Arm A72 architecture processor. 'We look forward to the feedback from professional developers to the LeMans VisionBox,' Strampe said.
He added: 'The embedded vision system now performs many supplementary tasks rather than just specialising only in machine vision – preferably in the process real-time of today's fast-operating machines and production systems.'
FPGA maker, Xilinx, will also be at the trade fair, showing how sensor fusion can be achieved thanks to freely programmable systems. 'Sensor fusion is more than just a forward and backward-pointing camera,' commented Aaron Behman, director of strategic marketing, embedded vision, at Xilinx. 'Xilinx supports homogeneous applications, like stereovision or multi-camera surround views and heterogeneous sensor fusion – for instance of infrared and visible data – in a single system.'
Xilinx's highlights include consideration of possible data theft as well as a new 'Trust Zone': encryption systems and anti-tampering functions for embedded vision incorporated on a single chip.
Xilinx has teamed up with Basler, Nvidia and industrial computer manufacturer Advantech to establish an online embedded vision community called Imaginghub. Basler will have information about the platform on its booth at the trade fair.
Industry 4.0 plays 'a key role' in industrial applications of embedded vision, according to Aaron Behman, director of strategic marketing, embedded vision, at FPGA maker, Xilinx. The VDMA Machine Vision and OPC Foundation signed a Memorandum of Understanding earlier in the year on the preparation of an OPC UA (Unified Architecture) machine vision companion specification. Details of this can be found on the machine vision standards booth, organised by the European Machine Vision Association (EMVA).
Vision 2016 will also have a comprehensive forum programme with 90 talks taking place over the Industrial Vision Days and the Vision application forum. The programme is perfectly complemented by the School of Vision where visitors to the trade fair can acquire specialist knowledge, practical hints and application knowledge in 14 sessions. Important machine vision institutes will also present the latest research during the VDMA Technology Days.
Related articles: