VDMA and OPC Foundation to prepare OPC UA vision standard for Industry 4.0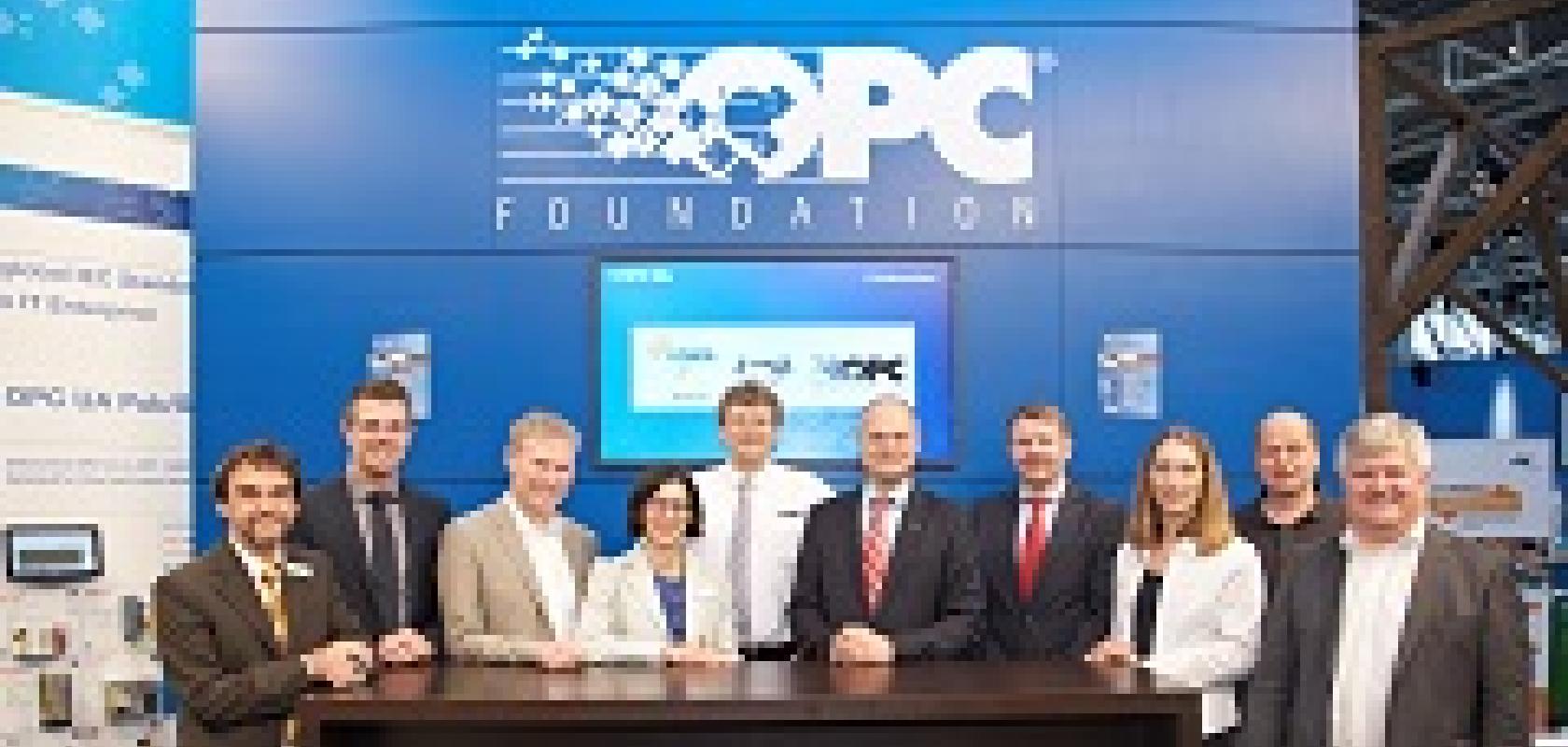 The VDMA Machine Vision and OPC Foundation have signed a Memorandum of Understanding (MoU) on the preparation of an OPC UA (Unified Architecture) machine vision companion specification.
The MoU was agreed during the Automatica trade fair in Munich, Germany in June.
The agreement is aimed at making machine vision fit for Industry 4.0 and factories of the future. 'We are aiming at straightforward integration of machine vision systems into production control and IT systems via OPC Unified Architecture,' commented Dr Klaus-Henning Noffz, CEO of Silicon Software and in charge of standardisation issues on the board of VDMA Machine Vision.
OPC UA is a standard for industrial automation, providing infrastructure for interoperability of devices across the factory IT enterprise.
VDMA Machine Vision conducted an international study last summer, showing that the OPC UA standard is important to prepare the machine vision sector for the factories of the future.
'Camera interfaces and standards for communication and networking of various machine vision components within the system are already there, tremendously facilitating the work of systems integrators. What is missing is a generic interface for machine vision systems at user level,' said Dr Horst Heinol-Heikkinen, managing director of Asentics and board member of VDMA Machine Vision.
VDMA Machine Vision wants to address this topic by introducing an OPC UA machine vision companion specification. First discussions have already been initiated on which information, data, functions and services should be integrated into a production network and mapped in OPC UA.
The OPC Foundation provides the industrial interoperability standard for horizontal and vertical information integration from sensors to the enterprise.
Stefan Hoppe, vice president of the OPC Foundation, explained: 'OPC UA's initial focus was the industrial automation market and because OPC UA is completely vendor and operating system independent, it has quickly become the adopted interoperability solution for other markets and domains. Machine and device manufacturers describe their data and interfaces and then configure the security credentials to make them available or keep them protected.'
Different transport mechanisms are integrated to move data and information for different scenarios for both the shop floor and also for cloud solutions. OPC UA technology has already been named the recommended communication technology in Germany's Industry 4.0 initiative.
'The German Federal Office for Information Security (BSI), thoroughly analysed OPC UA data security and published a highly positive review,' Hoppe continued. 'Many other organisations have taken advantage of the OPC UA information modelling capabilities allowing seamless information integration between previously disconnected systems. VDMA Machine Vision recognised the potential of OPC UA – the joint working group will create a companion specification which will enable camera vision systems to be easily and securely connected to controllers, but also into the IT world.'
A VDMA guideline 'Industrie-4.0-Kommunikation mit OPC-UA' is currently being prepared. It is intended to support the mechanical engineering industry in the integration process and provide recommendations for action.
'With the guideline, we aim at giving a clear endorsement for OPC UA as communication protocol for Industry 4.0,' said Dr Christian Mosch of the VDMA Industry 4.0 Forum. 'This leads to lowering the barriers of small and medium-sized companies in the establishment and expansion of industrial communication within the Industry 4.0 context.'
Further Information: