Industry to meet in Stuttgart as Vision given green light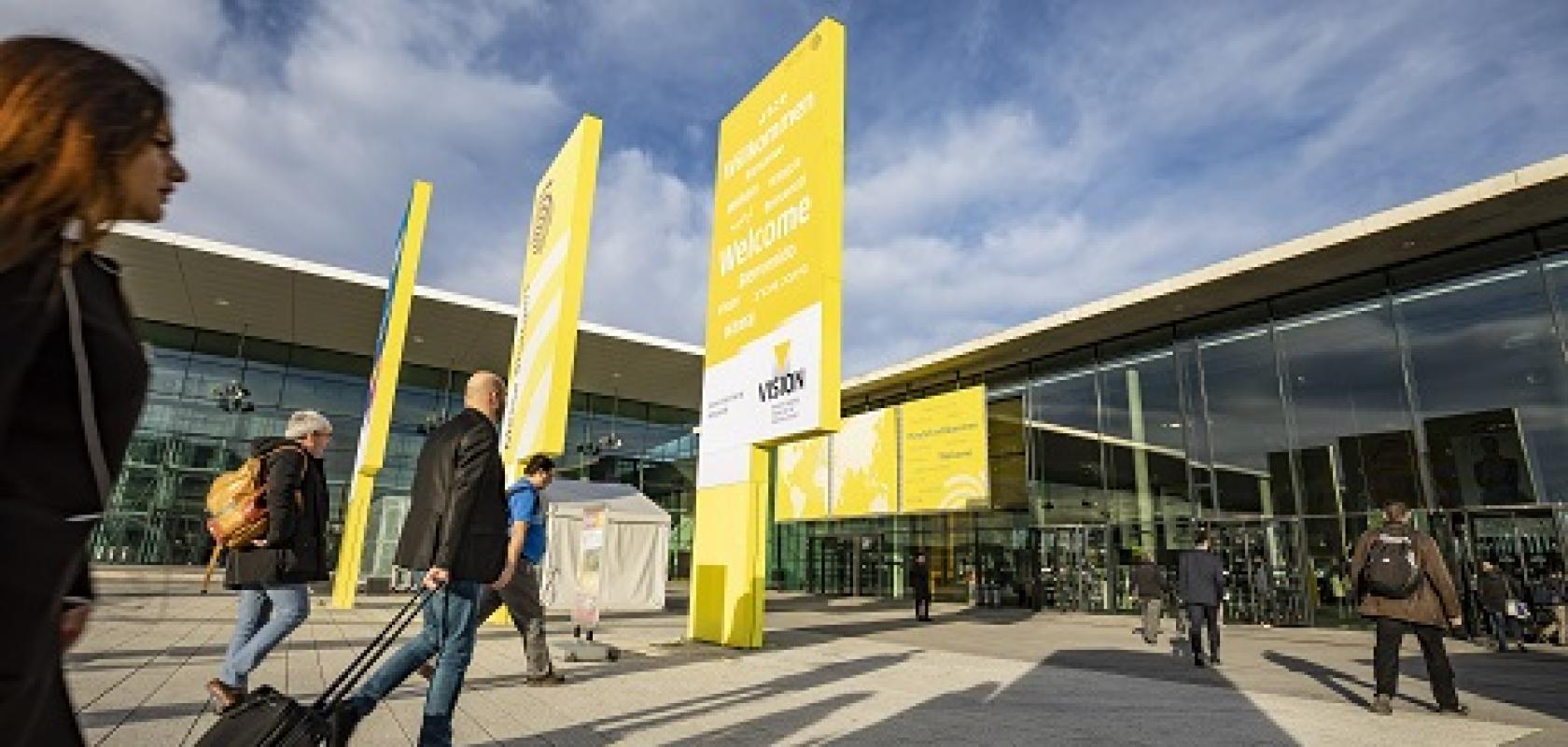 The Vision show will go ahead later this year, Messe Stuttgart has announced.
The trade fair will take place from 5 to 7 October after being cancelled last year because of the pandemic.
Florian Niethammer, project manager for Vision at Messe Stuttgart, said: 'In spite of the dynamic pandemic situation and the realistic expectation among everyone involved, we are sensing enormous anticipation and the great desire that the machine vision industry and its customers can finally meet each other again in person in Stuttgart.'
The trade fair will be understandably smaller this year, with a focus on Europe because of travel restrictions. Around 250 companies have registered to exhibit this year, down on the 472 exhibitors from 31 countries that presented technology at the 2018 fair.
There were 11,106 visitors to the 2018 show; this, again, will inevitably be smaller this year. Gunnar Mey from Messe Stuttgart, speaking during the online EMVA business conference earlier in the year, said that the organisers are not expecting many visitors from Asia or the US, but are hopeful for visitors from Europe.
Messe Stuttgart will publish an online exhibitor directory for those that cannot travel to Stuttgart. The Industrial Vision Days, where new products are presented, will also be filmed and streamed live and on-demand for the first time.
The Vision Award for innovation in the field of machine vision will be presented at the show. There will also be the integration area and start-up pavilion at the fair.
Messe Stuttgart said that the latest Baden-Württemberg Corona Ordinance provides the organisers with a good planning basis for safe implementation of trade fairs in the autumn. The four-stage plan means trade fair managers can safely continue show operations even if incident rates rise. Those participating will have had to be vaccinated, tested negative or recovered from Covid-19. Corresponding test capacities are also planned on-site. People will be required to wear a mask.