Demand for vision high, VDMA reports, as Vision show opens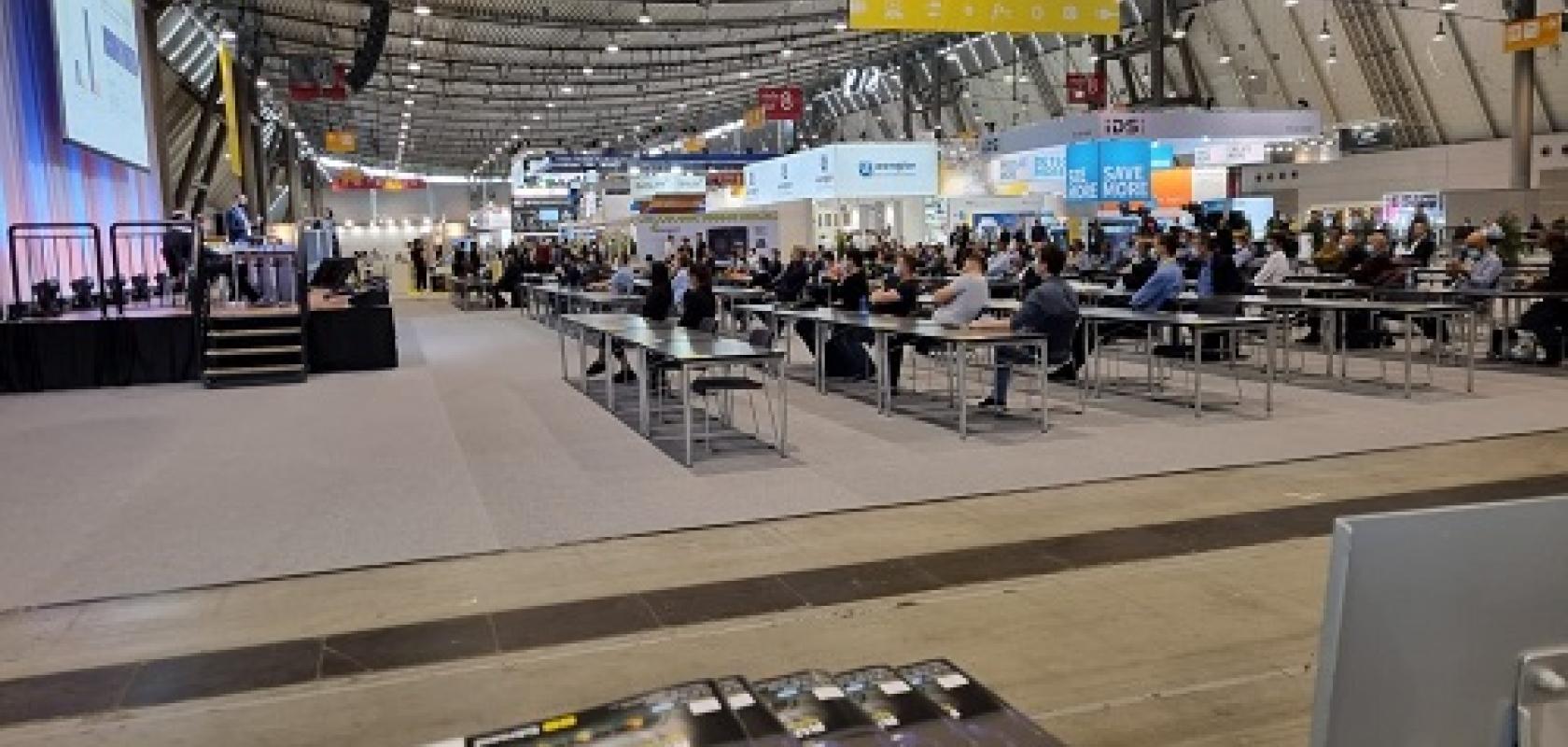 In the first half of the year, orders for machine vision components were up by 31 per cent in Germany, according to the latest figures from the VDMA. In Europe outside of Germany, orders were up by 66 per cent.
At the opening of the Vision trade fair in Stuttgart earlier today, Mark Williamson, the chairman of the board of VDMA Machine Vision, said there has been a positive turnaround from 2020, when the vision sector declined by 4 per cent, but that the growth will be slowed by the shortage in semiconductor components.
He said the machine vision sector is not going to contract because of chip supply, but that it will slow growth.
In a statement, Williamson said: 'The demand for machine vision components and systems remain very high. However, companies are struggling to keep up with production due to the shortage of materials especially electronic components and therefore are having to reduce their current production plans.'
The VDMA is forecasting growth in turnover for the European vision industry at 7 per cent for this year, and a further 7 per cent for 2022. In Germany alone, turnover was up 21 per cent for the first half of the year, but supply bottlenecks are likely to hamper this.
In a VDMA flash survey at the beginning of September, 81 per cent of mechanical engineering companies from all branches mentioned noticeable or serious impairments in their supply chains. This is not just a shortage of electronic components, but also in materials.
Williamson reported that most companies are suffering in some form from supply chain disruptions.
The VDMA expects the situation to worsen in the last three months of this year, with no improvement expected in the next three months. As a result, companies in the machine vision industry are having to cut back on their production plans with delivery of products being delayed.
Impairments are also being felt on the demand side, as customers and their customers are in turn affected by the shortage of materials stalling the entire value chain.
Despite the shortage of materials in customer industries, the demand for machine vision remains high.
In 2020, the share of the European machine vision industry's turnover in sectors outside the factory floor, such as medical technology, security, agriculture, intelligent traffic systems as well as retail, was already 35 per cent, and turnover there grew by 9 per cent. Embedded vision in combination with artificial intelligence will set new growth stimuli, the VDMA said.
In 2020, the European machine vision industry's turnover with the electronics industry (excluding semiconductors) increased by 20 per cent and turnover with the semiconductor industry growing by 10 per cent.
Turnover within the automotive industry fell by 13 per cent, however. Turnover within the food and beverage industry stagnated.
More European companies are selling into Asia, and China in particular. Turnover in China grew by 10 per cent in 2020, while exports to Asia increased by 3 per cent. Fifty two per cent of the turnover of the European machine vision industry was achieved in Europe in 2020, 6 per cent less than in the previous year. Exports to America increased by 5 per cent.
Deep learning
The Industrial Vision Days saw a packed programme of presentations on the first day of the show, including a panel discussion on deep learning, where it was agreed that the technology surrounding deep learning had improved a lot, but there are still significant challenges to implement a solution.
Nevertheless, Dr Dietmar Ley, CEO of Basler, encouraged European companies, in particular, to experiment with image processing on neural networks. He said that in China, there is a huge amount of interest and experimentation with the technology, and warned that European firms risk getting left behind if they're too conservative with the new technology.
Donato Montanari of Zebra Technologies said that users need to be careful about what they are asking deep learning to do, because it won't be a good fit for all applications. But that, for companies operating in logistics, for example, allocating R&D budget for deep learning would be advisable.
Williamson, also speaking on the panel, noted that now is the time to invest and experiment with deep learning.
Day one best start-up
HD Vision Systems was crowned the best start-up on day one of the show by a panel of judges. Messe Stuttgart and the VDMA will highlight more vision start-ups at the show over the next two days.
HD Vision Systems won Messe Stuttgart's and VDMA Machine Vision's inaugural start-up competition last year. The company's LumiscanX computes a 3D image from 13 discrete 1.2-megapixel cameras built into one housing. The camera has been designed for robotics, automation and quality inspection.
K Lens, a lens that turns a 2D camera into a 3D one; Musashi, which develops deep learning tools, particularly for automotive inspection; and Fastree3D, which is making a new lidar chip based on a SPAD array for short range 3D imaging, were among the other start-ups pitching their technology during the first day of the show.