Vision Stuttgart invites entries for Vision Award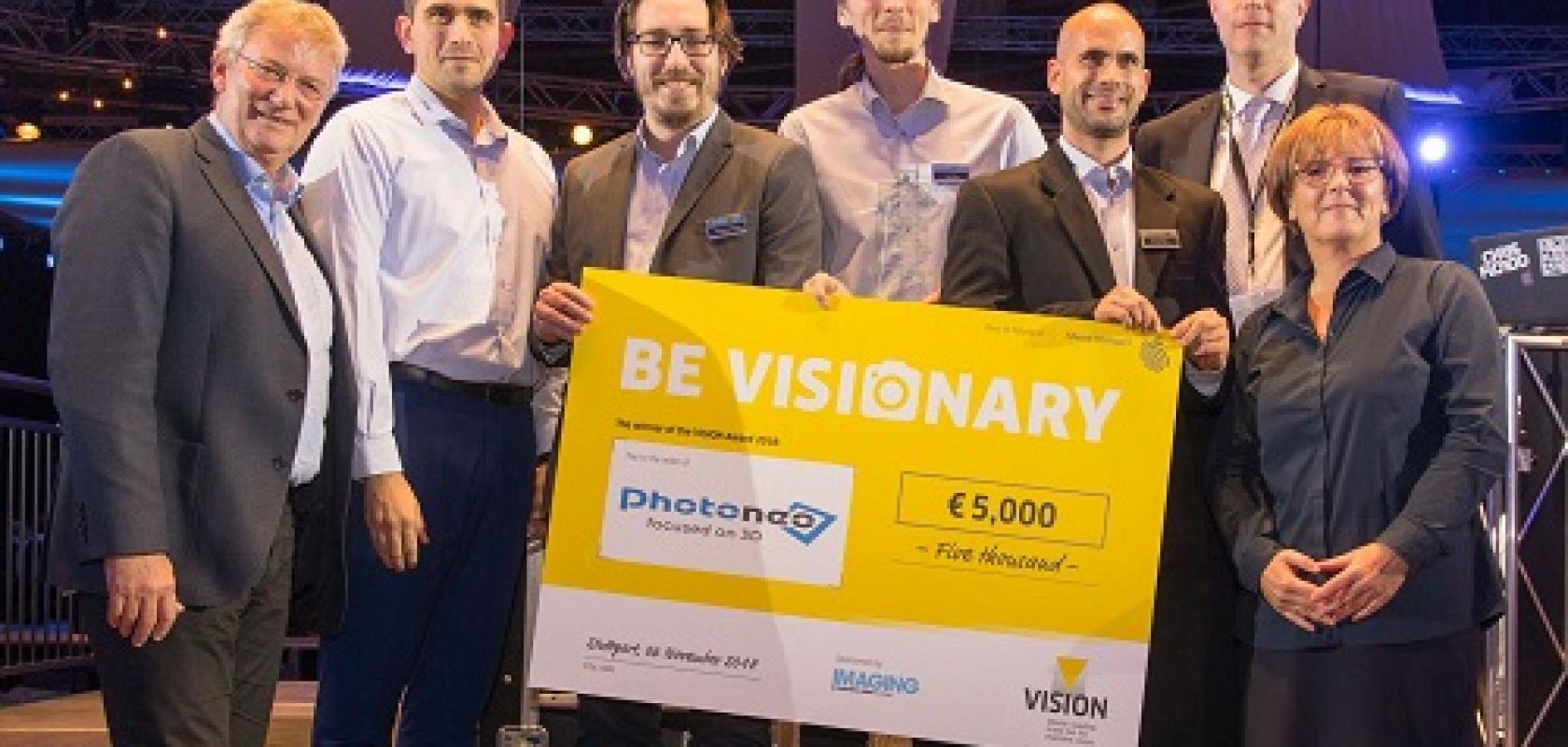 The organisers of the Vision show in Stuttgart are accepting submissions for the Vision Award, the prize for innovation in machine vision.
Interested parties have until the 11 August to submit their entries.
The Vision Award has been presented at each Vision show since 1996. The 2018 award went to Photoneo for the company's structured light 3D vision technology, while other winners include the Coaxpress interface (2009) and Silicon Software's Visual Applets FPGA software (2006), now part of Basler's portfolio.
The entries will be judged on technological claim, the novelty of the application, and the significance for the vision industry and the end-user.
A jury made up of Jens Michael Carstensen of Videometer, Michael Engel of Vision Components, Gabriele Jansen of Vision Ventures, Dr Ronald Müller of Vision Markets, Dr Christian Ripperda of Interroll Innovation, and Martin Wäny of TechnologiesMW will decide the shortlisted candidates and the ultimate winner.
Imaging and Machine Vision Europe is proud to, once again, sponsor the award, with the winner receiving €3,000.
The award will be presented at the trade fair, which takes place from 5 to 7 October.