AI aids doctors assess Covid-19 CT scans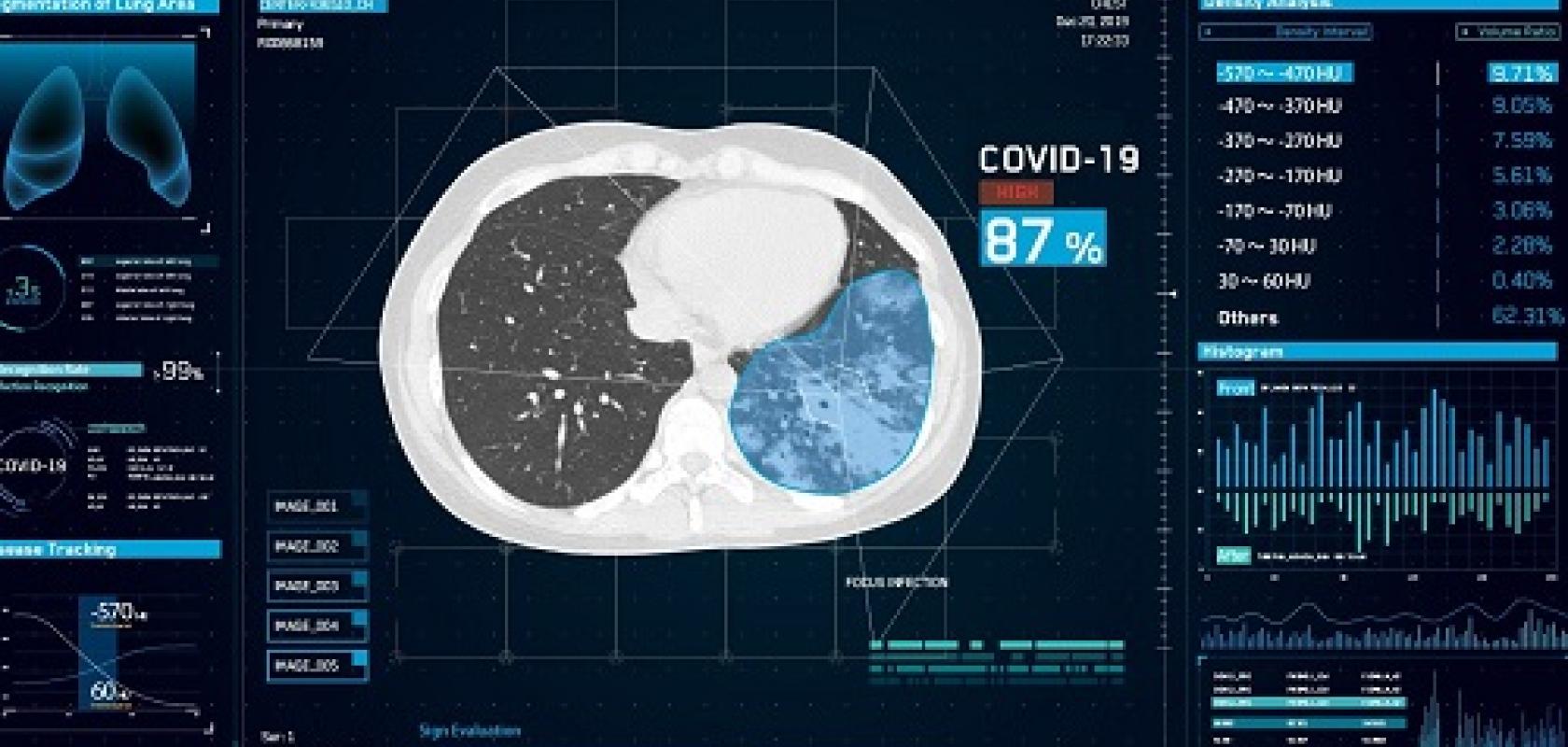 Artificial intelligence is helping doctors assess CT scans of the lungs of patients infected with the Covid-19 virus.
Infervision's coronavirus AI system, co-developed by Wuhan Tongji Hospital in China, is one such software platform, which has now been installed at the Campus Bio-Medico University Hospital in Rome to screen and diagnose Covid-19 patients.
Tongji Hospital in Wuhan, China was one of the first health centres in the world to equip itself with radiological AI solutions from Infervision in 2015, and asked the company for support when the latest crisis broke out three months ago.
The AI models are trained on CT images of the lungs of Covid-19 cases in Wuhan. The model is trained to detect possible coronavirus lesions in the CT scan, and to measure their volume, shape and density. It can also compare changes of multiple lung lesions, all of which helps the doctor make quick decisions.
Infervision's AI system can analyse a CT scan in 50 seconds.
Artificial intelligence can help to reduce the workload of doctors and streamline the way care is provided. It can provide an immediate diagnosis by automatically measuring and quantifying the density, morphology and volume of lesions. In addition, the automatic comparison of lesions helps doctors to monitor the patient's condition and development, while at the same time evaluating the effectiveness of treatments.
Elsewhere, a recent paper published in RSNA Radiology concluded that a deep learning model can accurately detect Covid-19 and differentiate it from pneumonia and other lung diseases.
The multi-centre study developed a neural network able to extract visual features from volumetric chest CT scans to detect Covid-19.
The model was also fed images of community acquired pneumonia (CAP) and other non-pneumonia CT scans, with the results showing that the neural network could distinguish between the different diseases.
Other work
In a blog for Mathworks, Barath Narayanan, University of Dayton Research Institute, wrote about applying a deep Learning-based technique for detecting Covid-19 on chest radiographs using Matlab.
Intel blog post: Huiying Medical: helping combat Covid-19 with AI technology