The latest lenses and optics for imaging in 2023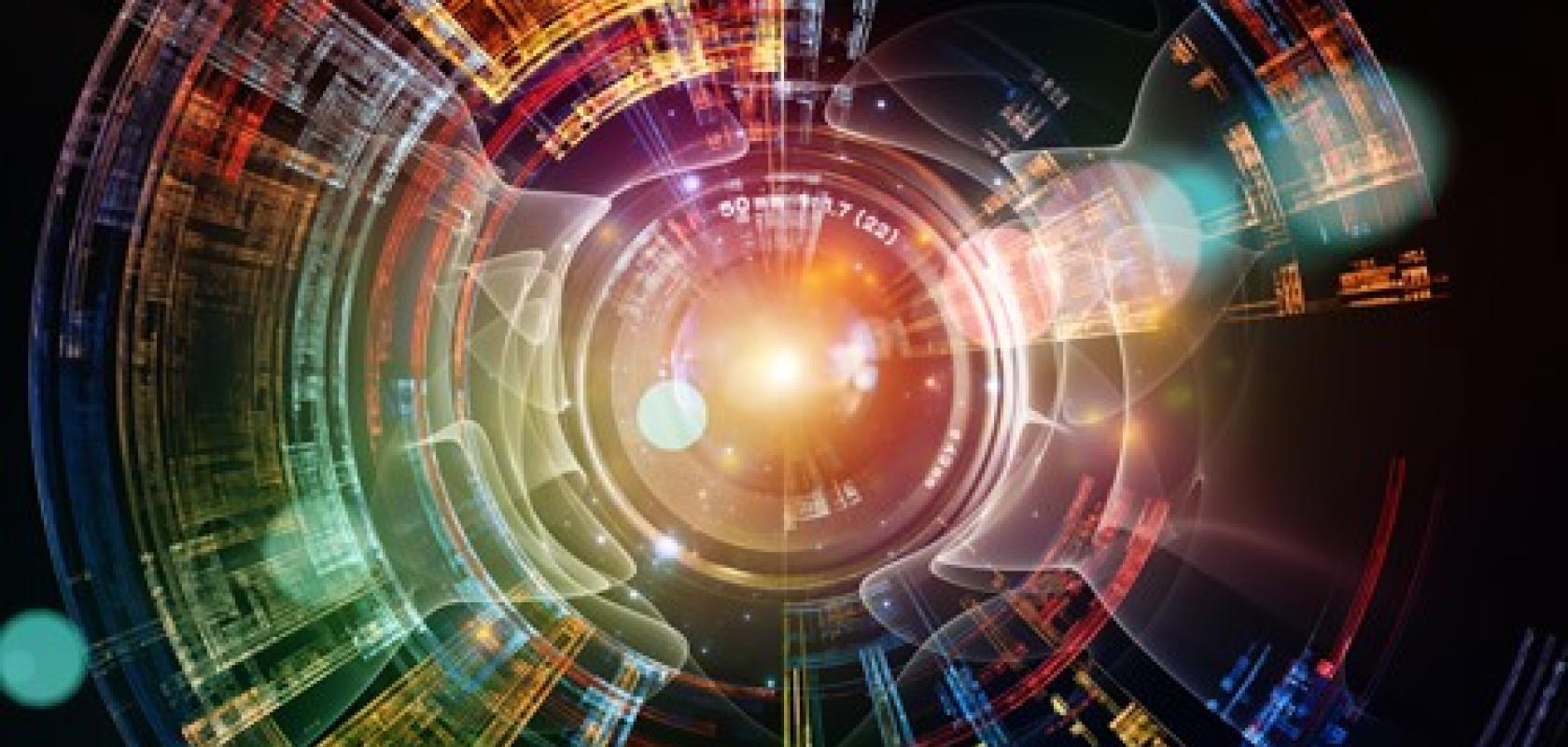 Optics or lenses are an essential component of any imaging system in order to focus the image of the examined object onto the camera sensor. They can be used to remove parallax or perspective error, or provide adjustable magnifications, field of views, or focal lengths.
Lenses continue to evolve in order to be able to accommodate the changing needs of imaging systems for a variety of applications and use cases, with consumer electronics driving demand for video capture. Other important markets include automotive, medical, security and manufacturing, with sensors being developed in different sizes and designs.
This demand is driving growth in the lens market, according to the latest figures from market intelligence and advisory firm Research Dive, the global industrial machine vision lens market is predicted to grow at a stable compound annual growth rate (CAGR) of 6.1%, thereby garnering a revenue of $9,537.4 million by 2026.
The report, Global industrial machine vision lens market, states that the drivers for this include the need for analysis and inspection of the operational flow in various industries, meanwhile, increasing inspections in many industrial organisations is predicted to drive the market further.
The report predicts that the robotic cell sub-segment will have the fastest growth rate, with a CAGR of 7.1% during the estimated period. Robotic cell deployment type, says Research Dive, is the most cost-effective type and requires minimum labour force to assist the inspection work.
Lenses and optics for imaging on the market now
Vendors that offer lens technology include camera manufacturer Basler, which has its own range of standard and premium lenses. The standard product line is designed for fast cameras with a lower resolution. It has a good price/performance ratio, with lenses priced to correspond to the requirements of many cost-sensitive applications. The premium product line is available for more demanding applications, and the lenses offer high resolution, low distortion and low vignetting.
IDS is another example of a camera manufacturer offering its own lens line. The company's C-mount lens series provides resolutions of 5, 8 and 10 megapixels, as well as focal lengths of 4 to 75mm and different optical classes. The lenses cover sensor sizes from ½-inch to 1.1-inch. The aperture and focus can be fixed mechanically if required, which ensures brightness and image quality remain constant, even if the lens is exposed to vibration.
Available from Edmund Optics is a range of imaging lenses for a variety of imaging needs, including telecentric lenses, liquid lenses, those with fixed focal length, zoom lenses, and shortwave infrared imaging lenses. A selection of imaging lens accessories is also available, including filters, and mounts or adapters for additional functionality.
Fujifilm offers a wide range of prime, zoom and telephoto lenses. Its most recent launch is the Fujinon GF35-70mm interchangeable lens for large-format cameras. Designed as a compact and lightweight zoom lens, it weighs around 390g, with a focal length range covering from 35mm to 70mm. The company expects the portable form factor to help broaden the scope of applications for GFX camera systems, equipped with a large format sensor.
Kowa lenses have been used for applications in a wide range of industries such as automotive, logistics, pharmaceutical and food. Here, they perform tasks such as defect detection, surface inspection or shape and dimensional inspection.
TracePro from Lambda Research is used to analyse non-imaging aspects of imaging systems, such as stray light, polarisation effects, thermal loading, bulk scatter, and fluorescence. In addition, its solar emulator and optimisation features ensure solar collectors perform at peak efficiency.
Optotune's focus-tunable liquid lenses are designed to provide a versatile, compact and cost-effective solution to the challenge of keeping products in focus under the camera or quickly scanning various objects at different distances. Thanks to the absence of translational mechanics, these lenses can focus within a few milliseconds, ensuring robustness and reliability with a lifetime of billions of cycles for use in applications such as quality control, packet sorting, box filling, palletising, barcode reading, robot vision and 3D image stacking.
Resolve Optics offers compact fixed and zoom lenses for vision applications including parts recognition, precise component placement, automated alignment and placement, and automated inspection of manufactured components. The company recently reported how its custom designed high-contrast shortwave infrared lenses have been used for agricultural sorting applications by optimising both the resolution and imaging contrast achievable with the product.
A recent addition from Schneider-Kreuznach to its range of Zirconia lenses is the Zirconia 3.3/90. Designed for line sensors, it has a common magnification 0.1x. The main fields of application are flat panel display and PCB inspection. It has a uniform imaging performance over the whole field of view and, like other products in the Zirconia series, it comes with a V48 mount.
Sill Optics provides a range of telecentric lenses for machine vision applications. The company offers products that include lenses with coaxial light coupling to entocentric macro and wide-angle lenses, and telecentric illumination. Recent additions include the S5VPJ0303 and S5VPJ0305 telephoto lenses, including a tunable liquid lens. They offer high-speed adjustment of focal length to compensate for working distance deviation.
Thorlabs offers a wide variety of C-mount camera lenses for machine vision, including standard fixed lenses, zoom lenses, high-magnification zoom lenses for macro applications, modular zoom lens components, and telecentric lenses. These lenses are compatible with all of the company's CCD and CMOS cameras. Thermal imaging lenses are available to focus infrared light without introducing spherical aberration, and the company can provide objective, scan, and tube lenses for use in constructing optical systems for machine vision applications.
Among its most recent developments in lenses, Tamron expanded its range of fixed focal length lenses for the machine vision market with the MA23 and MA111-VIR series. The MA23 series targets industrial inspection requirements with its small size and image quality optimised for shorter distances. The MA111-VIR series is optimised for larger sensor sizes and resolutions, with 1.1-inch sensor format and up to 24-megapixel resolution, addressing a large field of industrial and non-industrial high-resolution applications.
This is not an exhaustive list. If you provide optics or lenses for imaging and would like your company to be included, please let us know at: editor.imaging@europascience.com.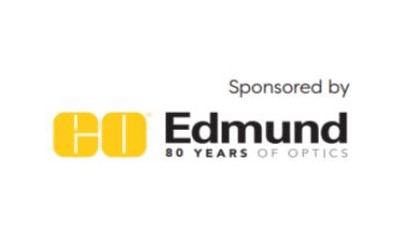 Edmund Optics: Featured lens product
The Techspec Cw Series Fixed Focal Length Lenses are waterproof machine vision lenses that meet IEC Ingress Protection Codes IPX7 and IPX9K and can withstand exposure to water up to 1m deep for 30 minutes as well as close-range high pressure, high temperature water spray downs.
Cameras meeting these standards have been prevalent for a while, but compatible lenses with the same level of protection were not available until now. Bulky protective covers had to be placed over the top of the whole machine vision system, increasing system size and weight whilst preventing direct access to the lens without disassembling the system. The Techspec Cw Series fixed focal length lenses eliminate the need for such a cover, and can focus while wet in situ while set up in harsh environments.
The Cw Series also include a hydrophobic window to prevent water droplets from settling on the lens' surface and are sealed with multiple O-rings, rendering them waterproof. They also have no moving parts and are more ruggedized for shocks and vibrations than conventional imaging lenses. Find out more about the Techspec Cw Series Fixed Focal Length Lenses at the Edmund Optics website.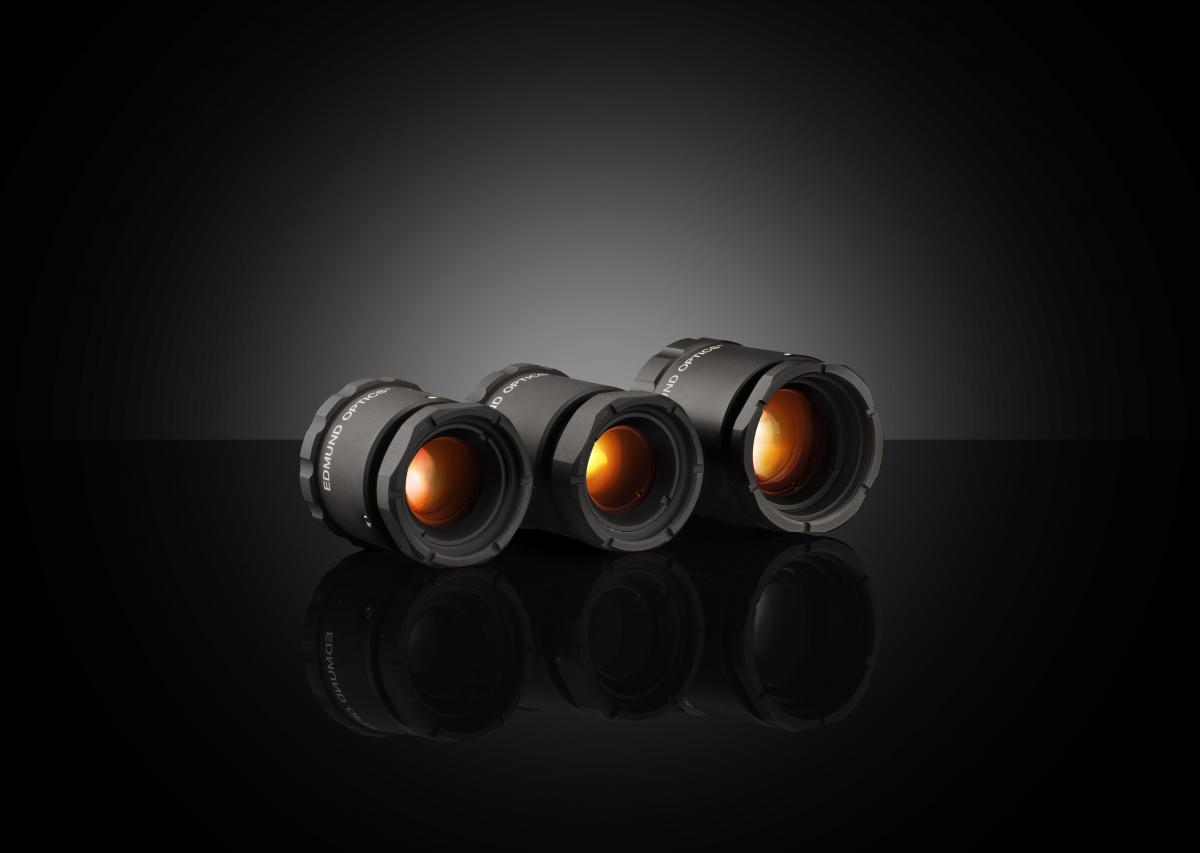 IDS: Featured lens product
Precisely capture and monitor high-speed processes
With high speed to new spheres! When fast-moving scenes need to be captured in all their details, a high-performance transmission interface is essential in addition to the right sensor. With uEye Warp10,
IDS Imaging Development Systems has launched a new camera family that, thanks to 10GigE, transmits data in the Gigabit Ethernet-based network at a very high frame rate and virtually without delay.
Compared to 1GigE cameras, the uEye Warp10 models achieve up to 10 times the transmission bandwidth; they are also about twice as fast as cameras with USB 3.0 interfaces. The advantages become particularly apparent when scenes are to be captured, monitored and analysed in all details and without motion blur. Consequently, applications such as inspection applications on the production line with high clock speeds or image processing systems in sports analysis benefit from the fast data transfer. Soon, versions with TFL mount (M35 x 0.75) will also be available for use with particularly high-resolution sensors.  Find out more about IDS Imaging Development Systems' new camera family at the company website.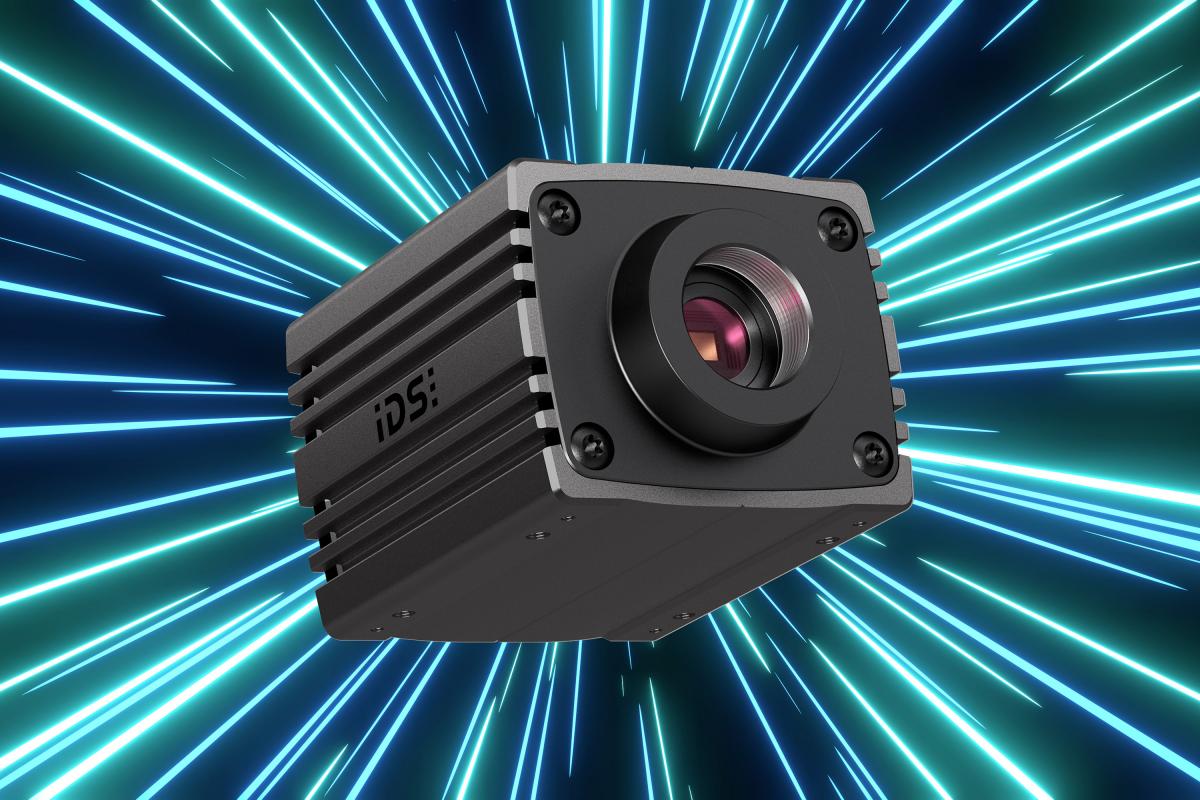 Navitar: Featured lens product
SingleShot Super Wide FOV Imaging
The Navitar SingleShot Super Wide Field 4K Imaging Lens combines the field of view of a macro lens with the resolve of a microscope objective, providing exceptional images for today's most demanding industrial and life science applications. Find out more about the Navitar SingleShot Super Wide Field 4K Imaging Lens at the company's website.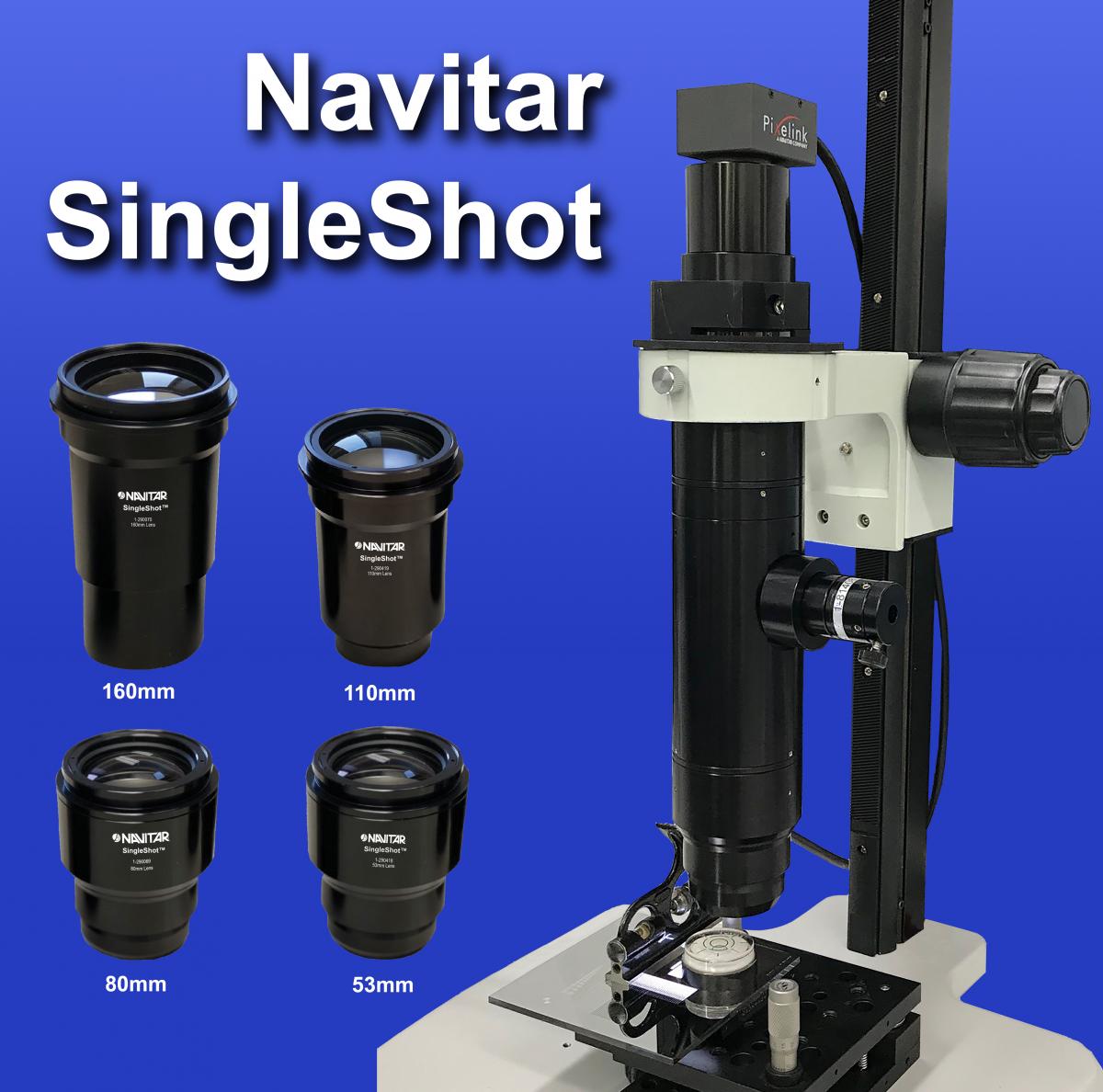 Sill Optics: Featured lens product
2x magnifying telecentric lens with integrated liquid lens
Sill Optics has developed a 2x magnifying telecentric lens with large aperture and integrated liquid lens for focus adjustment.
The realisation of the large aperture for 2.74µm pixel size, 1.1'' sensor diagonal and stable imaging performance for various wavelengths has greatly increased the requirements for magnifying telecentric lenses. Adding a focus tunable liquid lens while maintaining imaging performance has been a challenge, but Sill Optics and Optotune have achieved 90 lp/mm resolution across the entire FOV using an EL16-40 with best wavefront specification in vertical alignment.
This enables the lens to provide outstanding performance for a 2x magnification telecentric lens for sensors with 12-20 megapixels with additional automated focus adjustment of at least 6mm. This product paves new ways for the fields of semiconductor inspection and precision metrology to reach milestones. Find out more about the Sill Optics 2x magnifying telecentric lens at the company's website.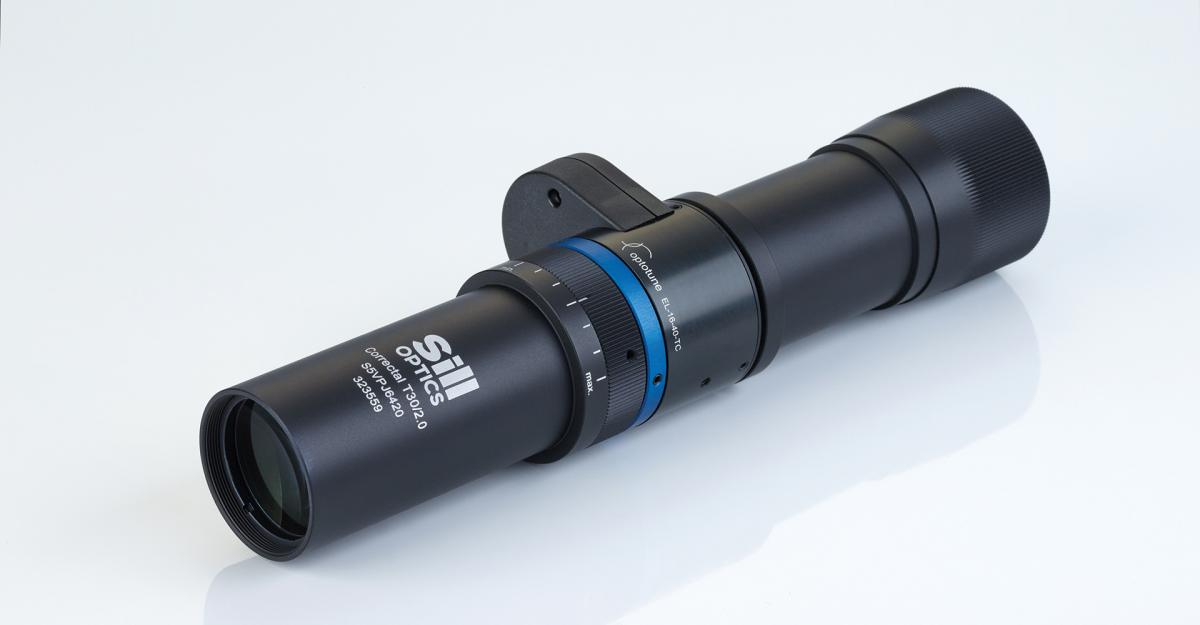 Theia Technologies: Featured lens product
Ultra-wide, no distortion lenses
Theia Technologies' rectilinear lenses use patented Linear Optical Technology to correct barrel distortion optically, without software. The technology eliminates compression at the edges and resulting loss of resolution found with traditional wide-angle lenses. Without distortion, straight lines remain straight in the image, facilitating alignment of multiple images in image stitching applications such as map creation. 
Ultra-wide, no distortion lenses with patented Linear Optical Technology also provide images immediately – without latency inherent in software correction. This is critical for applications where real-time imaging is demanded, such as in factory automation, robotics and autonomous vehicles, when high-speed calculations are required for accurate positioning and navigation. 
The MY23F 2.3mm fixed focal length lens is the newest of Theia's patented Linear Optical Technology and provides 116° HFoV on a 1/1.8" sensor. The ruggedized lens has a metal structure and focus lock for shock and vibration resistance. The fixed iris lens has 200+lp/mm resolution & NIR correction for multi-spectral imaging. Available a combination C/M12 mount. Find out more about the MY23F 2.3mm fixed focal length lens at the Theia Technologies website.