The latest embedded vision products in 2023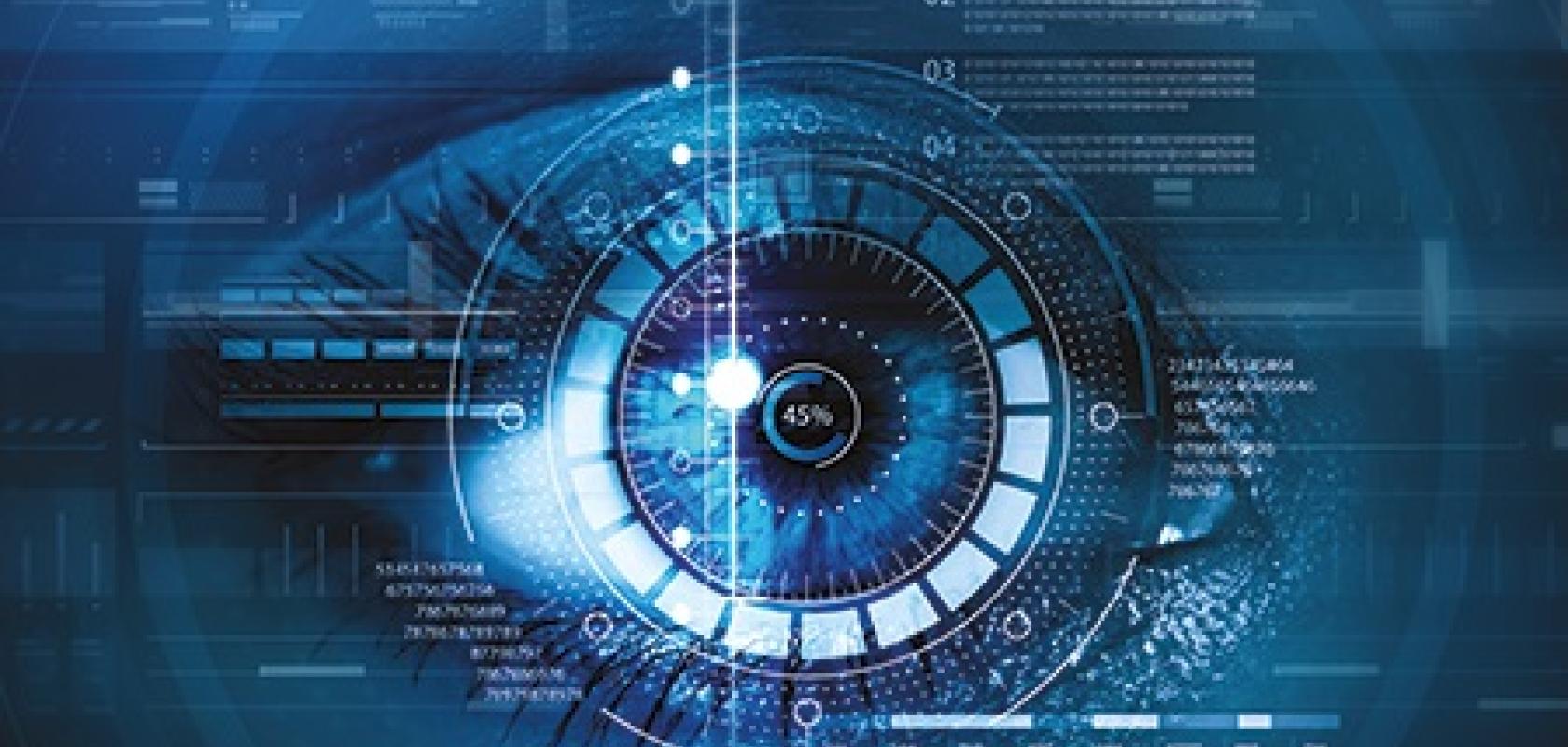 In some respects, the industrial vision market has provided embedded vision products for many years - from smart cameras to self-contained vision devices with onboard image processing. A new wave of products now follows the development of computer processors powerful enough to run vision algorithms, board-level system-on-modules from NXP, for example, or GPUs and FPGAs.
Embedded computer hardware is small, inexpensive, powerful and energy-efficient. Some chips are being designed specifically to work with neural networks. Attaching a sensor module brings image processing closer to the sensor; this is known as 'edge processing', as opposed to processing in the cloud or sending the feed from the camera to a separate computer.
Embedded computing opens the door to many more uses of vision technology. Even in factories where machine vision is already established and successful, there are areas where embedded vision can play a role.
The downside to developing products on embedded boards is that integration complexity and cost is higher in a relatively new market. The Khronos Group, together with the European Machine Vision Association, are working on an open API standard for controlling embedded cameras across mobile, industrial, XR, automotive and scientific markets. This new standard aims to help companies building embedded vision devices. The design of the API is making significant progress and will include loadable layers and multiple language bindings as well as flexible, low-level control over camera functionality. 
Embedded vision products on the market now
Vendors offering products for embedded vision include Advantech, which recently released the AIMB-522, an industrial Micro-ATX motherboard for AI image processing in automation and surveillance. AIMB-522 leverages AMD's desktop processor, the Ryzen Embedded 5000, which provides 16 x high-performance Zen 3 cores. In addition, the motherboard features a number of technologies designed to empower high computing performance efficiency. These include PCIe Gen 4 expandability, 4 x Gigabit Ethernet ports, and 8 x USB 3.2. This combination of features and functions produces an excellent solution for factory automation, smart logistics, and intelligent surveillance applications.
Congatec offers 12th-generation Intel Core mobile and desktop processors (formerly Alder Lake) on 10 of its COM-HPC and COM Express computer-on-modules. COM Express type six form factors and the modules in COM-HPC size A and C provide major performance gains and improvements based on Intel's performance hybrid architecture.
Basler's latest addition is a range of Add-on Camera Kits with 5 and 13 megapixels to support the Nvidia Jetson Orin Nano system-on-modules, for entry-level edge AI and robotics. The kits are ready-to-use vision extensions that include an adapter board, camera, lens, and cables. The Basler Camera Enablement Package is designed to enable smooth integration of its Camera Software pylon with the Nvidia JetPack software development kit. A Camera Enablement Package includes a Basler camera kernel driver, device-tree overlays for the supported boards, GenTL Producer and the pylon Viewer application. 
Framos offers a range of fully embedded solutions for OEMs, industrial customers and users. The company recently launched the FSM-IMX547 Camera Accessory for the also recently introduced Kria KR260 Robotics Starter Kit from AMD. The FSM-IMX547 is capable of streaming high-quality colour or monochrome images to the Kria KR260 robotics starter kit. Fully integrated, the camera kit is compatible with the 10GigE Vision Camera App, available for free evaluation and download at the AMD-Xilinx App Store. It is designed to allow developers to design their own high-performance, high-speed, and high-resolution machine vision applications.
Gidel recently added the Nvidia Jetson Orin NX 16GB system-on-module to its FantoVision range of hi-bandwidth compact computers for vision on the edge. Paired with Gidel's high-speed camera interfaces and FPGA-based frame grabbing and processing technology, the processor can open up possibilities for real-time, low-latency image processing on the edge for industrial machine vision and other applications. It includes 10GigE, CoaXPress 12 and camera link interfaces for image acquisition, processing and compression at over 1 gigapixel per second.
OEM embedded camera firm, e-con Systems' most recent launch for embedded vision is the NeduCAM25, a full HD global shutter FPD-LINK III camera module. This is the first product to be launched in the NeduCAM series – a portfolio of FPD-Link III cameras f NeduCAM25 is based on onsemi's AR0234 sensor. The global shutter feature o helps to capture fast-moving objects without any rolling shutter artefacts. It uses the FPD-LINK III interface with shielded coaxial cable for reliable transmission of both power and data up to a distance of 15m with low latency.
Available from Innodisk is the EXMU-X261, an FPGA machine vision platform. Powered by AMD's Xilinx Kria K26 SOM, the platform was designed for industrial system integrators looking to develop machine vision applications. The new platform comes with 1GbE LAN, 4 USB 3.1 Gen1 ports, 2 M.2 slots, and other expansion and connectivity options. In addition, its operational temperature support, and optional industrial temperature support is designed to be tough enough for harsh industrial environments.
The Quartet TX2 carrier board from Teledyne Flir enables streaming from four USB3 board-level cameras simultaneously and at full bandwidth. It is ideally placed for space constrained applications, eliminating the need for peripheral hardware and host systems. The Quartet TX2 embedded solution comes pre-integrated with the company's Spinnaker SDK.
Variscite is a system-on-module designer, developer and manufacturer. Most recently, the company launched the VAR-SOM-AM62, powered by the Texas Instruments AM62x. The module was designed to provide a solution for embedded industrial products that require high-performance and low-power. It runs on 1.4 GHz Quad-core Cortex-A53 with 400MHz Cortex-M4F and additional 333 MHz PRU real-time co-processors. The latest module offers camera interfaces MIPI-CSI2, integrated 3D GPU along with dual LVDS display. Another recent offering from the company is the VAR-SOM-MX93 system-on-module. This module is designed to accelerate machine learning and offers an energy-flex architecture for efficient processing.
Vecow offers a robust edge AI platform. The ECX-3000 PEG, ECX-3000 and IVX-1000 Series powered by the latest 13th Gen Intel Core i9/i7/i5/i3 Processor (Codename: Raptor Lake-S). The platform is in line with the company's embedded computing system's design principle of combining high performance, rugged and industrial-grade trusted reliability. It is well suited for IoT use cases in machine vision, robotic control, advanced driver assistance system (ADAS), mobile communication, smart manufacturing, in-vehicle computing, public security, and any edge AI applications.
Vision Components provides a number of MIPI camera modules and components designed to make the integration of embedded vision faster, easier and more cost-efficient. Most recent is the FPGA-based hardware accelerator VC Power SoM, which completes complex image processing calculations and transfers the results directly to a processor board. The tiny, 28 mm x 24 mm module facilitates development of embedded vision systems. OEMs benefit from mature FPGA technology and comprehensive image processing functionalities and can at the same time freely choose the embedded processor board and use its full computing power for the main application.
This is not an exhaustive list. If you provide embedded vision products and would like your company to be included, please email editor.imaging@europascience.com.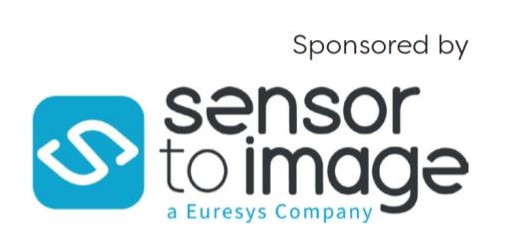 Euresys SA: Featured embedded vision product
Machine vision camera suppliers reduce time to market with transport layer IP Cores. The core competency of engineers designing machine vision cameras and systems is usually configuring the core camera features to provide the best possible image while meeting size, weight, power budget and others. But they also have to devote considerable time and effort to successfully streaming the images from the camera to the host. Leading edge vision transport layer standards such as GigE Vision, USB3 Vision and CoaXPress are complex and evolving, so several months of work by experienced protocol engineers are typically required for interface design. S2I's Vision Standard IP Cores solutions are delivered as a working reference design, alongside compact FPGA IP cores fully tested against a wide range of popular frame grabbers and image acquisition libraries. IP Cores enable machine vision companies to build FPGA-based products following these standards, delivering the highest possible performance in a small footprint while minimising development time.
Find out more about S2I's Vision Standard IP Cores solutions at the company's
website.

Bitflow: Featured embedded vision product
30 years building grabbers and still launching more new stuff. Today, Bitflow brings you the Claxon Fiber, a frame grabber capable of CXP12 over Fiber. Our frame grabber interfaces are Camera Link, CoaXPress, and Differential.  We offer several options with each interface to ensure you get exactly the board you need at the right price.  
These boards can be embedded into a rack system to ensure you are getting the full bandwidth of 50 Gb/S of data.  BitFlow's low level diagnostics will ensure you know why you are getting every pixel delivered as it should be into your processing software.  No one else offers this option. Our software is some of the easiest to use, yet incredibly powerful and reliable. Windows, and Linux (regular and Aarch64) options available. Choose the best.  Choose BitFlow. Find out more about the Claxon Fiber from Bitflow at the company's website.