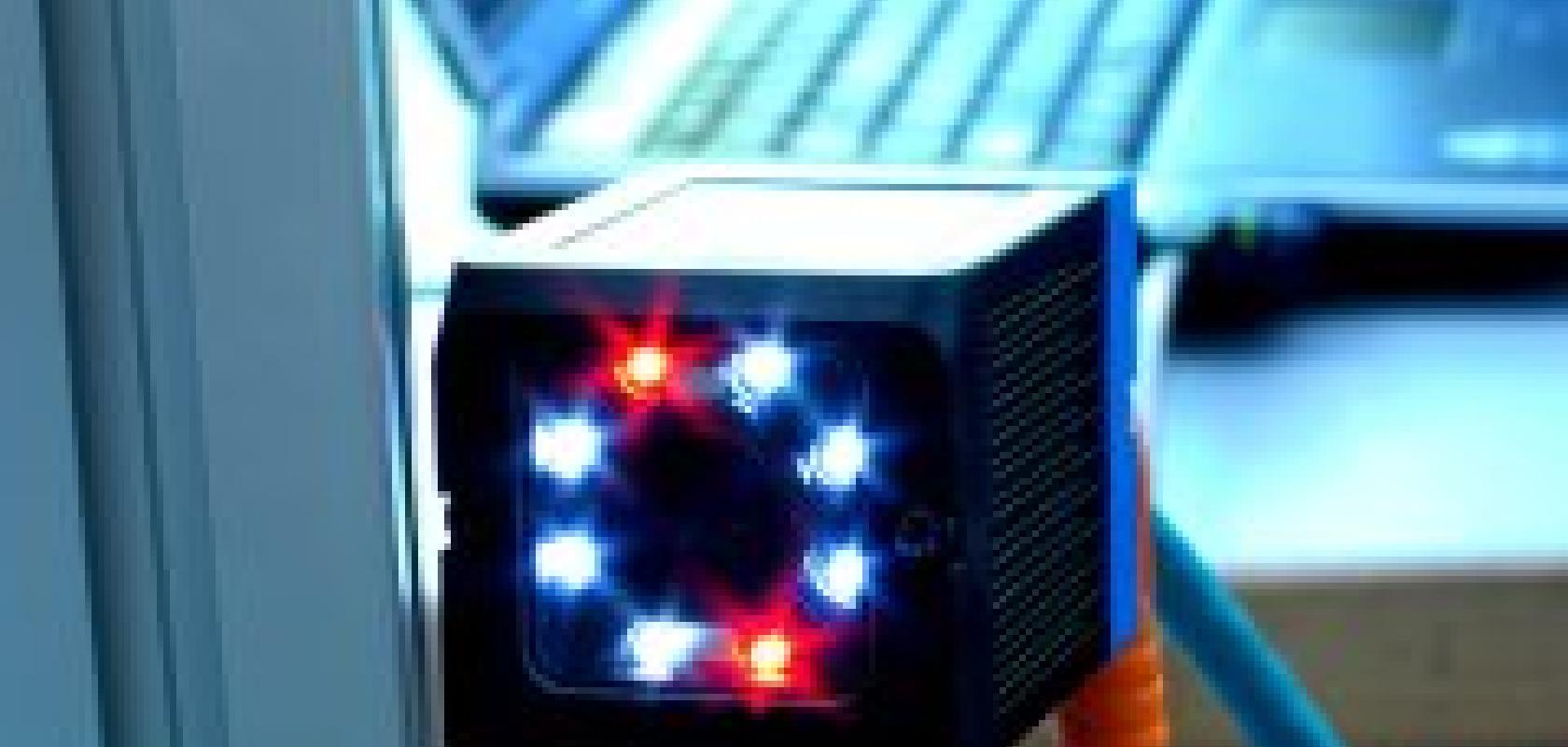 Vision Components' new VisiCube camera, which measures only 65 x 45 x 45mm and weighs 170g, provides a highly compact image processing solution for industrial environments.
The Smart Cameras come complete with measuring lights and an integrated lens. They feature a 400 MHz (3,200 MIPS) processor from Texas Instruments and a 1/4-inch CCD sensor, which offers a 640 x 480 pixel resolution and a frame rate of 32 fps. The cameras are equipped with 32 MB DRAM and 4 MB Flash EPROM for program and data storage. They are integrated into existing automation environments via an RS422 and an Ethernet interface which enables live video display on a PC.
Standard equipment also includes two digital inputs and four outputs. A robust aluminium and plastic housing provides IP65/67 protection, making VisiCube units suitable for rugged environments. Further accessories, such as external lights, tilted mirrors and protective cases, allow for easy adaptation to specific requirements. Thanks to the Linux-like real time operating system VCRT developed by Vision Components the intelligent cameras can be easily programmed.