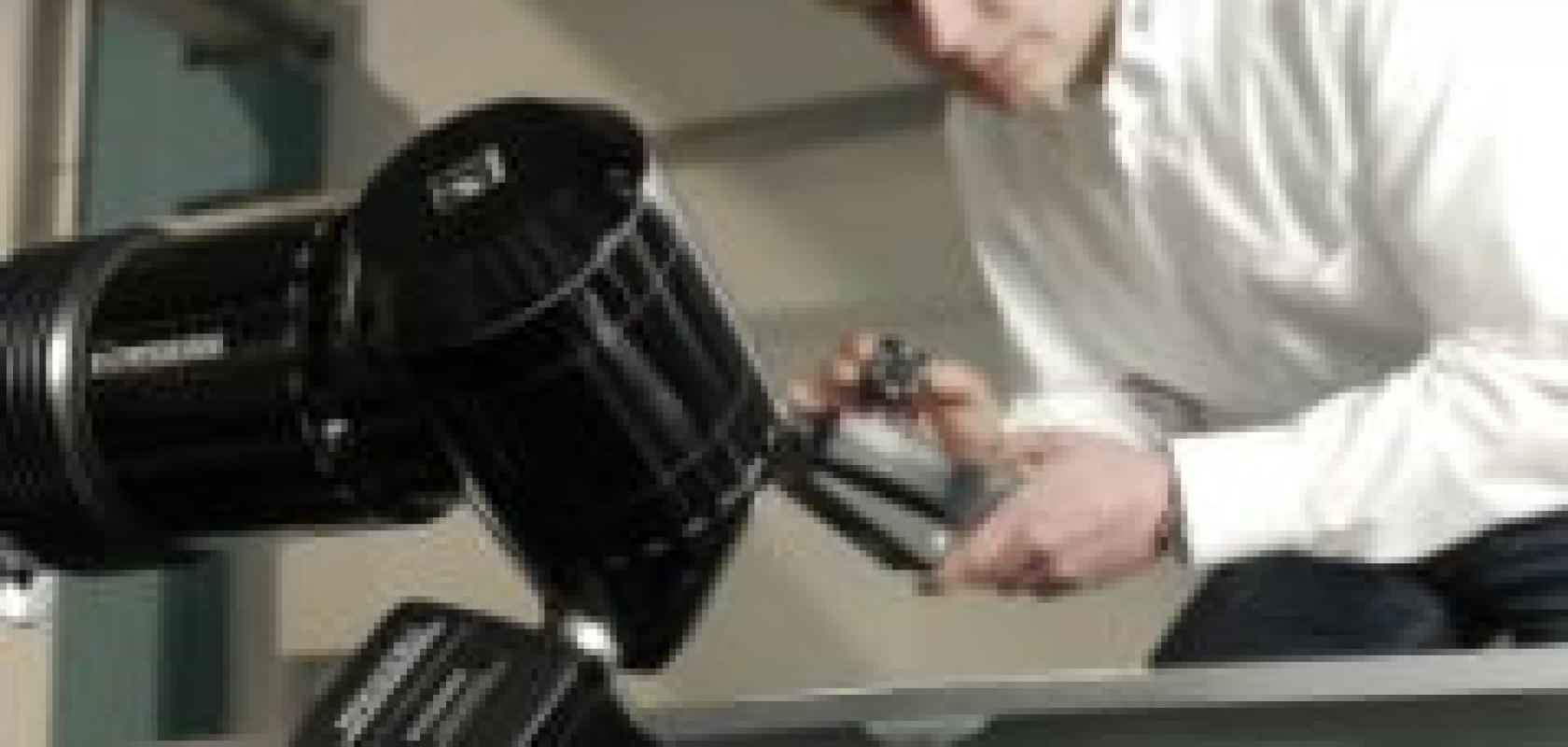 Wenzel, a manufacturer of metrology solutions, has released the Phoenix, an optical non-contact 3D sensor that captures point clouds and geometry elements in one working cycle. Phoenix provides precise results and high speeds for a wide range of applications. Its ease of use makes it the ideal tool for quality assurance, serial monitoring and serial analysis. The sensor is based on a combination of light projection and image processing.
Typical application areas for Phoenix are the automotive industry and plastic and sheet metal processing. Time-consuming inspections can be made quickly and reliably especially in mass production, such as in car body construction, in housing production or on plastic parts. The small and lightweight design allows the sensor to be connected to 3D coordinate measuring machines with standard components.
Phoenix can operate with different material colours and surface textures. Multi-coloured components and small, rough and flexible work pieces can be measured easily and quickly. In addition, the new strip light projection and image processing sensor enables the detection and measurement of mixed materials such as carbon fibre reinforced plastics combined with aluminium and sheet metal.
It has the ability to recognise different textured surfaces, to diagnose defects such as scratches and even to collect barcodes for process control. In addition, Phoenix is relatively insensitive to extraneous light and delivers reliable results almost independent of the lighting conditions at the place of action. The parameters can be adjusted to the material.
Optical information such as greyscale images and 3D points can be determined and evaluated with high resolution in a common sensor coordinate system. The optical sensor does not require any reference marks, time for heating or pre-treatment of the surfaces. The complete calibration is integrated into the software and the system database so the sensor can be loaded and used at any time without recalibration.
Within a maximum of one second all the necessary data is recorded and Phoenix produces up to 350,000 points per shot. The sensor is calibrated with the standard reference sphere, ensuring multi-sensor operation in combination with tactile probes.