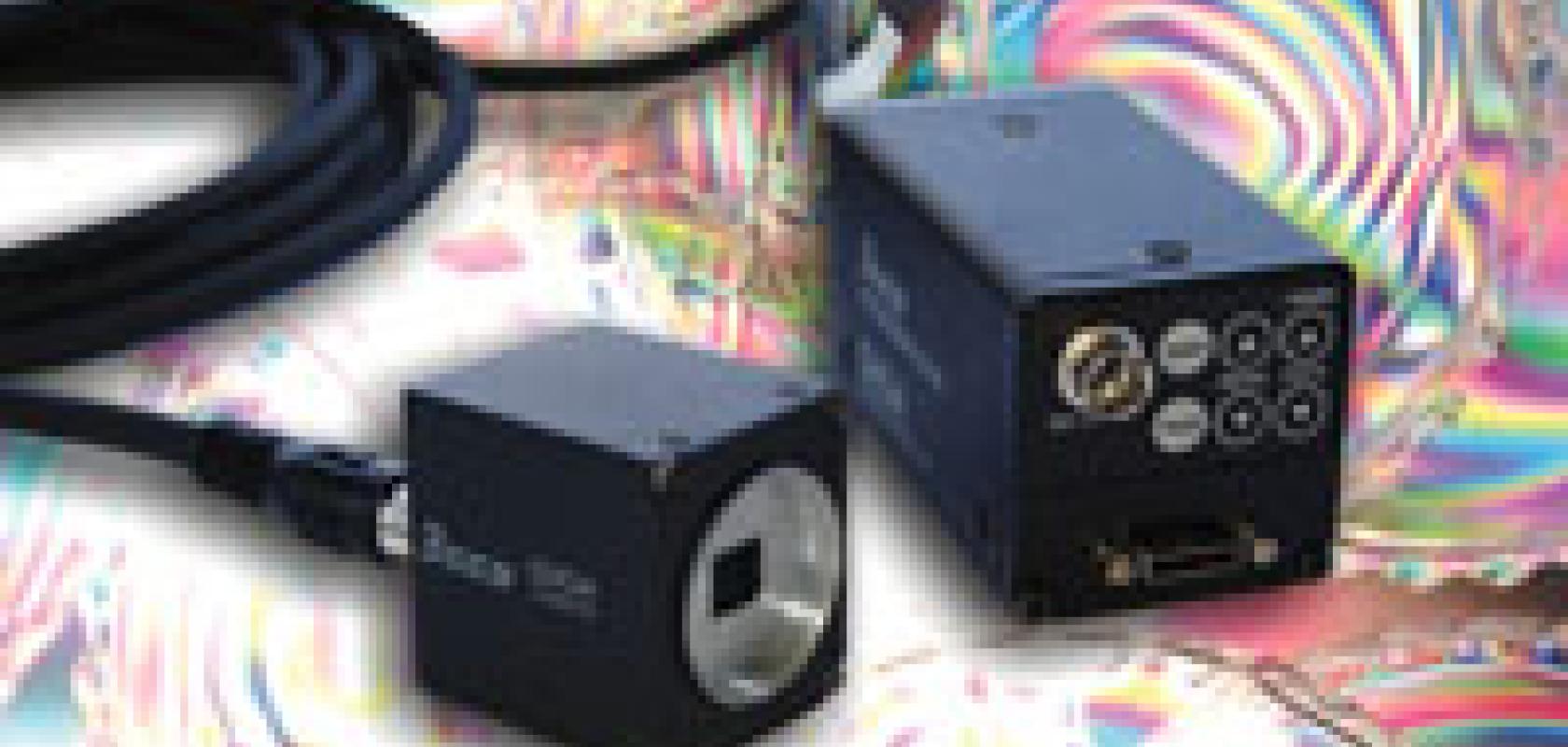 A series of three miniature remote head 3-CCD cameras is now available from Firstsight Vision. The IK-TFx series from Toshiba feature compact camera systems with small dimensions and low weight, yet provide high resolution and excellent colour reproduction. The micro-heads measure only 32.6 x 38.6 x 41mm. 
The control unit for the remote head provides a mini Camera Link output using the base configuration. The associated cables can be used for robotic applications and are available in 3m and 5m lengths. The cameras can be controlled via an RS232 port or from an onscreen menu. 
Three different resolutions are available from VGA (659 x 494 pixels) to QXGA (2048 x 1536 pixels) with refresh rates up to 180fps, making this family of cameras ideal for a number of applications including medical imaging, image processing and other tasks with high quality colour requirements. 
The IK-TF9H camera head uses 3x 1/3-inch CCD sensors with QXGA resolution, which offers 20fps in progressive scan mode or up to 40fps in partial scan mode. The IK-TF7H also has a 1/3-inch 3CCD sensor, but offers XGA resolution (1024 x 768 pixels). It enables 30fps in progressive scan mode, and up to 90fps in partial scan mode. The IK-TF5H camera head offers VGA resolution. A frame rate of 60fps can be obtained in progressive scan mode with its 1/3-inch 3CCD sensor, and up to 180fps in partial scan mode.