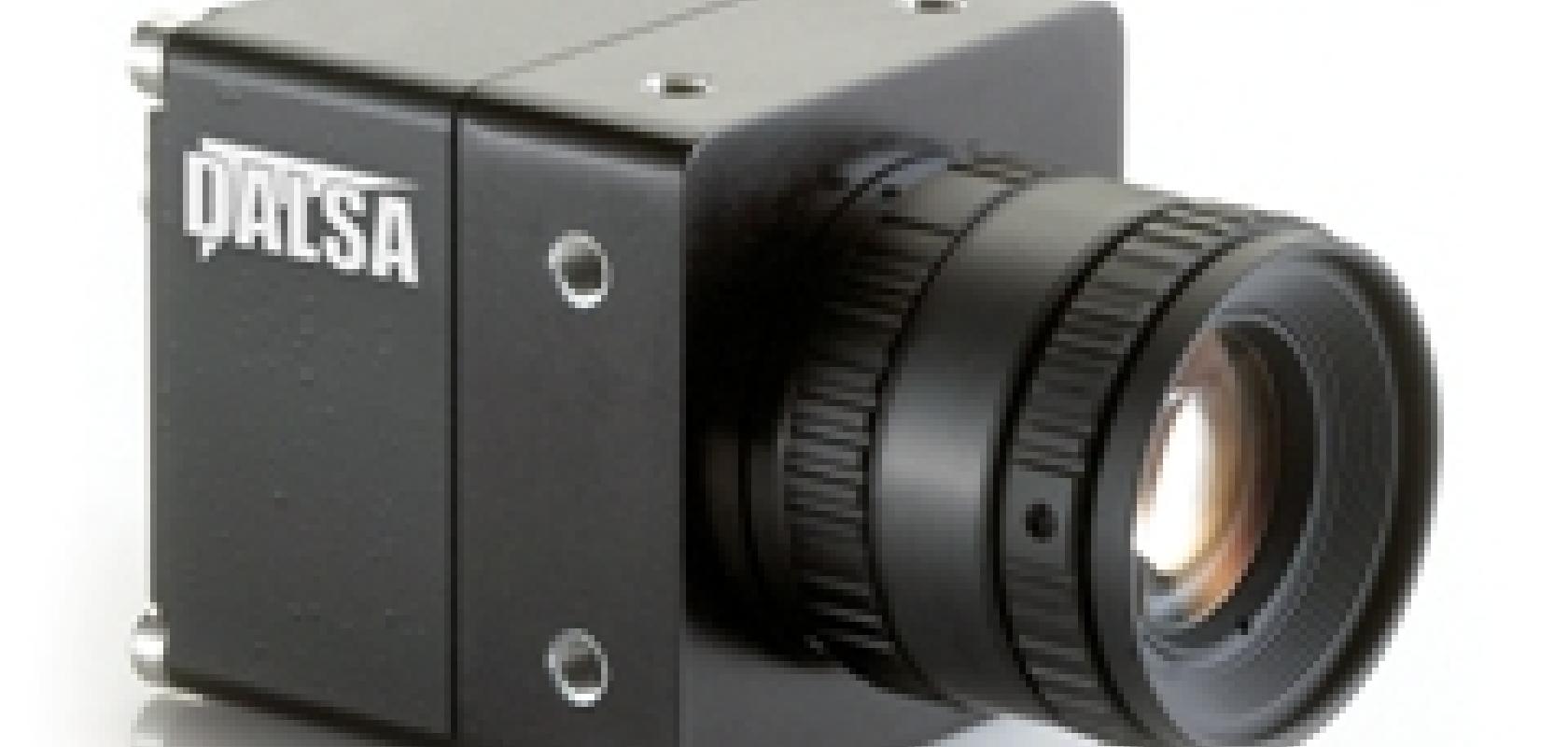 The Falcon 1.4M100, a 1.4 Megapixel, high-speed camera from Dalsa, is now available from Firstsight Vision. The camera delivers 100fps at full 1400 x 1024 pixel resolution. Faster frame rates can be achieved through vertical windowing. A dynamic range of 57db ensures excellent image quality.
Housed in a compact body, the new camera is suited to applications in electronics manufacturing and semiconductor inspection, including wire and die bonding, flat panel display inspection, and pick and place. The high-speed capabilities also make it suitable for use in industrial metrology and general machine vision applications, such as print registration and pharmaceutical inspection.
The CMOS sensor provides global shuttering, global reset and concurrent integration and readout. True global shuttering is suited to imaging fast-moving objects. It captures crisp images without smear or distortion by electronically shuttering all pixels simultaneously even at short exposure times.
Fully programmable via base mini Camera Link, the camera incorporates exposure control, gain and offset adjustment, and flat-field correction. The mini Camera Link (CL) interface allows data transmission over 10m cable lengths. Ease of use is enhanced through direct camera control using Dalsa's CamExpert point-and-click graphical user interface.
The Falcon 1.4M100 is fully compatible with Dalsa's Xcelera PoCL (Power over Camera Link) series of frame grabbers, as well as Dalsa's X64-CL and Anaconda CL vision processors.