GigE uEye FA camera series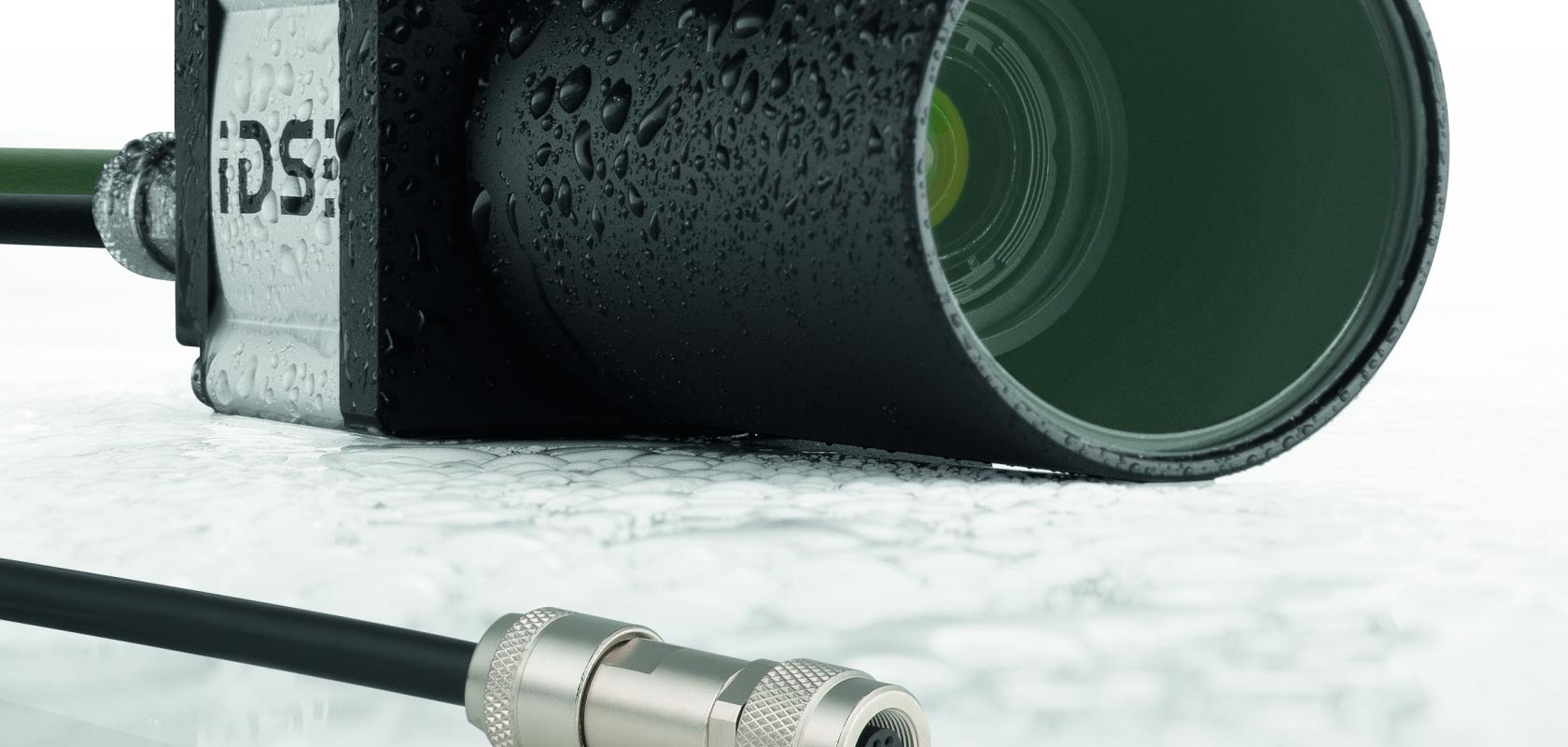 The GigE uEye FA camera series from industrial camera manufacturer IDS Imaging Development Systems can withstand anything. The camera housing, lens barrels and connectors fulfill the prerequisites for protection code IP65/67, and protect the whole camera system from dirt, dust, water splashes or cleaning agents as well as accidental shifting of the optics. The camera series is available with the proven IDS Software Suite or with GigE Vision. 
The screw-on connectors also meet the most demanding industry requirements – an 8-pin M12 connection with X coding for data transmission and Power-over-Ethernet (PoE) and an 8-pin Binder connector for GPIO, trigger and flash are available. An extensive range of accessories, including cables suitable for use as drag chains, and various screw-on options enhance versatility and facilitate integration.
Ideal for multi-camera operation: An integrated image memory decouples image acquisition from image transfer. Internal camera functions such as pixel preprocessing, LUT or gamma minimize the processing power required.
All models in the uEye FA family are available with the IDS Software Suite with standard IDS Plug & Play, a host of sensor features and easy handling or as a version with support for the GigE Vision standard. The latest CMOS sensors from Sony, ON Semiconductor and e2v are integrated.
GigE uEye FA with Sony IMX249 sensor
The first model of the series will be equipped with IMX249 global shutter CMOS sensor of the Sony PREGIUS series. The sensor offers an excellent image quality, and sets new standards in terms of light sensitivity, dynamic range and color reproduction. The cameras deliver great image quality with 41 fps at full resolution, even in low-light conditions.