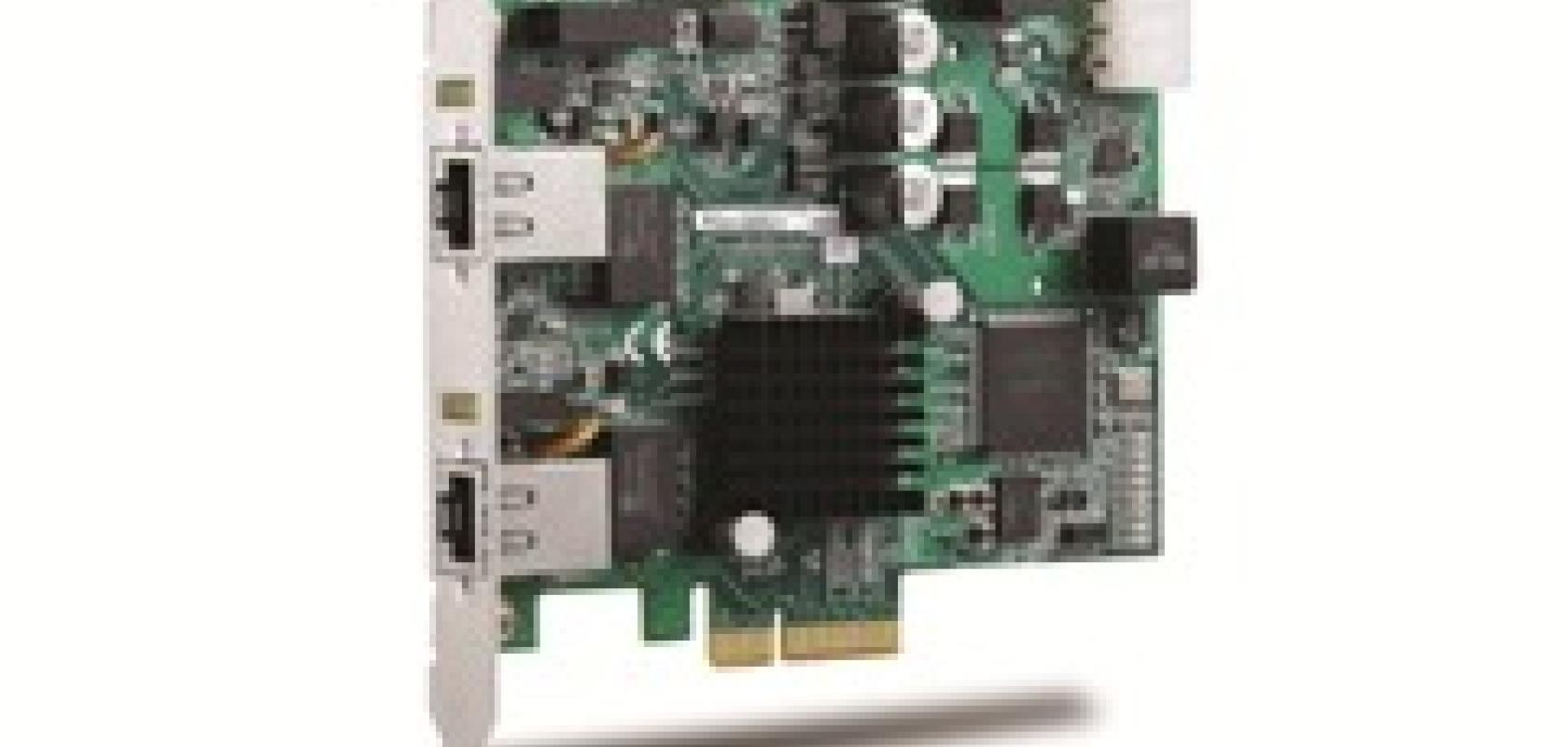 Adlink Technology, a provider of machine vision boards, has released the GIE62+, a Power over Ethernet (PoE) frame grabber. The board supports two independent Gigabit Ethernet ports for multiple Gigabit Ethernet Vision device connections with data transfer rates up to 1000Mb/s.
By supporting the Link Aggregation Control Protocol (LACP), the two Gigabit Ethernet ports can be configured as a Link Aggregation Group (LAG), and provide a sustained maximum data rate of 2Gb/s. The GIE62+ is Adlink's latest addition to its 'power over cable' series of frame grabbers supporting Power over Camera Link, IEEE 1394b (FireWire 800), and now PoE. Power over cable solutions provide single cable solutions between cameras and frame grabbers to provide both data and power. Applications will greatly benefit through reduced costs, simpler installation (supporting cable lengths of up to 100m), and lower maintenance. The combination of features available with the boards will be beneficial for a wide range of applications, especially where high-speed industrial vision is required.
The GIE62+ also provides automatic detection of being a powered device within the system to ensure reliable connections between other PoE and non-PoE cameras and frame grabber cards.