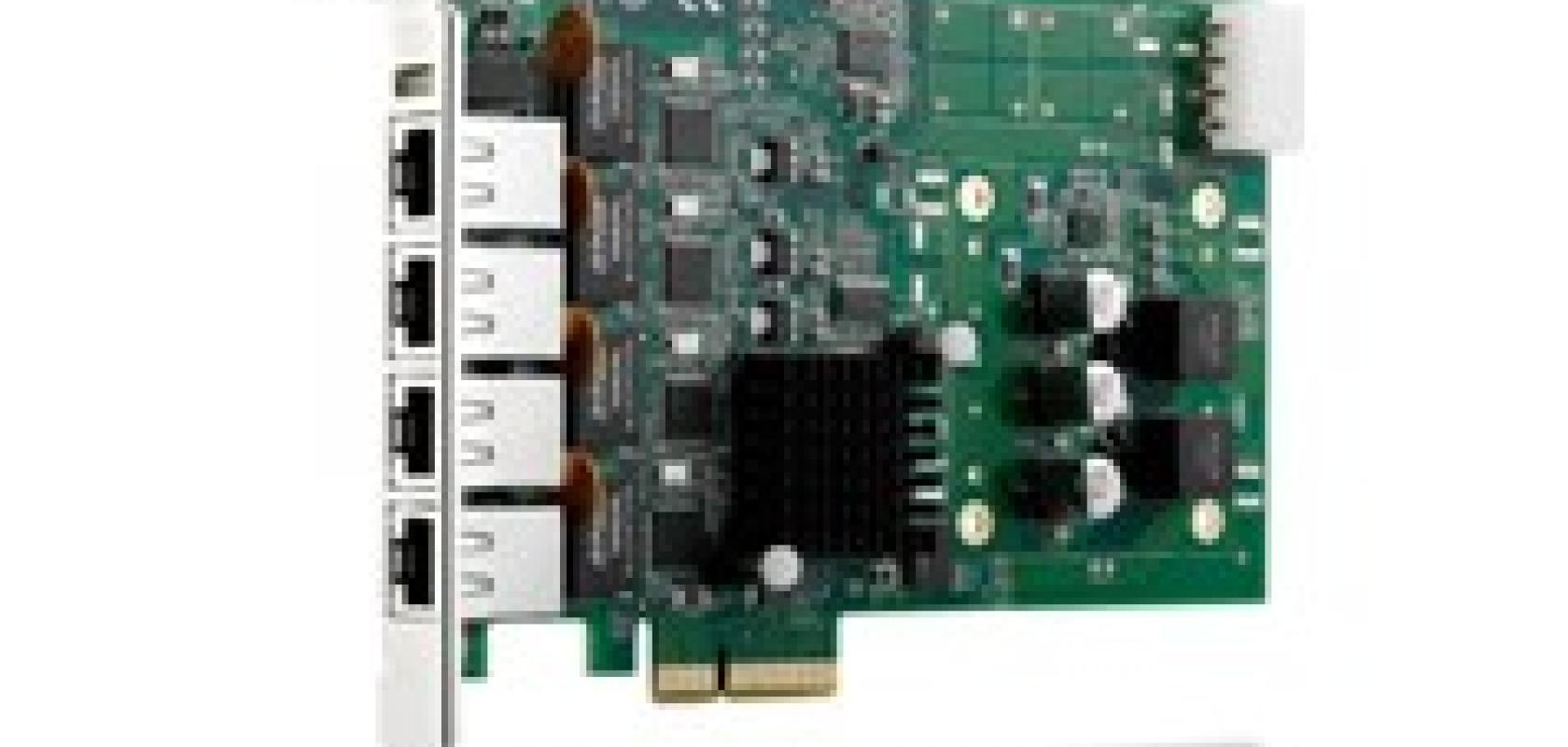 Adlink Technology has released its quad-port GigE Vision frame grabber, the GIE64+, featuring PoE (Power over Ethernet), IEEE 1588 precision time protocol (PTP) and smart PoE application programming interface. The frame grabber supports PCI Express x4 lane, four independent Gigabit Ethernet ports with data transfer rates up to 1Gb/s, and GigE Vision camera compliance.
The GIE64+ supports IEEE 1588, providing a software trigger mode for multi-camera synchronised captures. Combining IEEE 1588 and PoE function, the frame grabber utilises a lone Ethernet cable for power supply, data transfer, and synchronisation. In a typical four-channel image system, as an example, with the GIE64+, only four cables are required rather than the conventional twelve, representing a clear reduction in TCO (total cost of ownership). In addition, the frame grabber further supports a smart PoE application programming interface, enabling easy power status programming and auto detection of compatibility with both PoE and non-PoE devices.
The GIE64+ provides link aggregation, increasing double-speed networking by merging two Gigabit Ethernet pathways into a single connection. An easy-to-read I/O-mounted LED display communicates PoE status for worry-free power monitoring. Full driver support is provided for Windows 7/XP.