Deep Learning Surface Inspector EyeVision software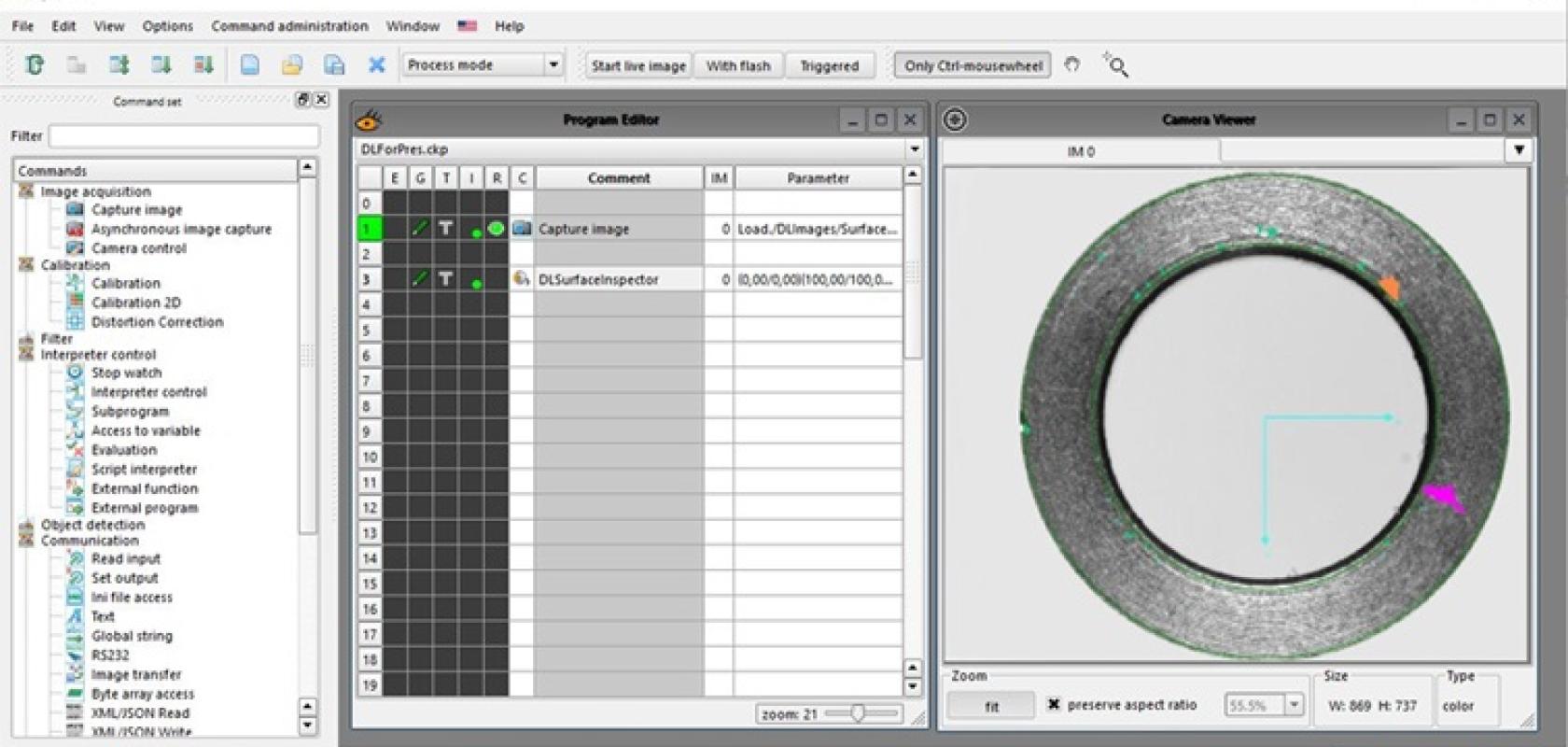 The EyeVision software now has the Deep Learning Surface Inspector, for the dynamic and easy detection of surface flaws, damages, and impurities. It works on textured surfaces and has an adaptive surface inspection section. The challenge is the identification of faults on complex functional and aesthetic technical surfaces. The solution is an inspection based on the DL Surface Inspector based on machine vision under consideration of the process fluctuations.
The self-learning algorithm of the EyeVision software works directly on live images. And this also means that no labeled data is necessary for the recognition of the flaws in texture. So how does it work then? A local training of an undefined number of classifications is used for an overall evaluation of the whole image. The final result is then produced through a majority voting decision.
There are several big advantages. First the algorithm can be integrated in any machine vision software. Second, it can be deployed in a ROI using for example the size of the anomaly surface defect quantification criteria.
And there are even more advantages:
 No teaching in advance
 No setting parameters, as the algorithm adapts itself automatically to any random surface
 Evaluation of the inspected surface in less than 50 ms on Core i3.
An application example would be the detection of points of impact on sealing surfaces (see screenshot).
The EyeVision software Deep Learning Surface Inspector is a fast, reliable and contact-free inspection, which does not need and labeled data for previous training.