VDMA predicts 11% rise in automation sales this year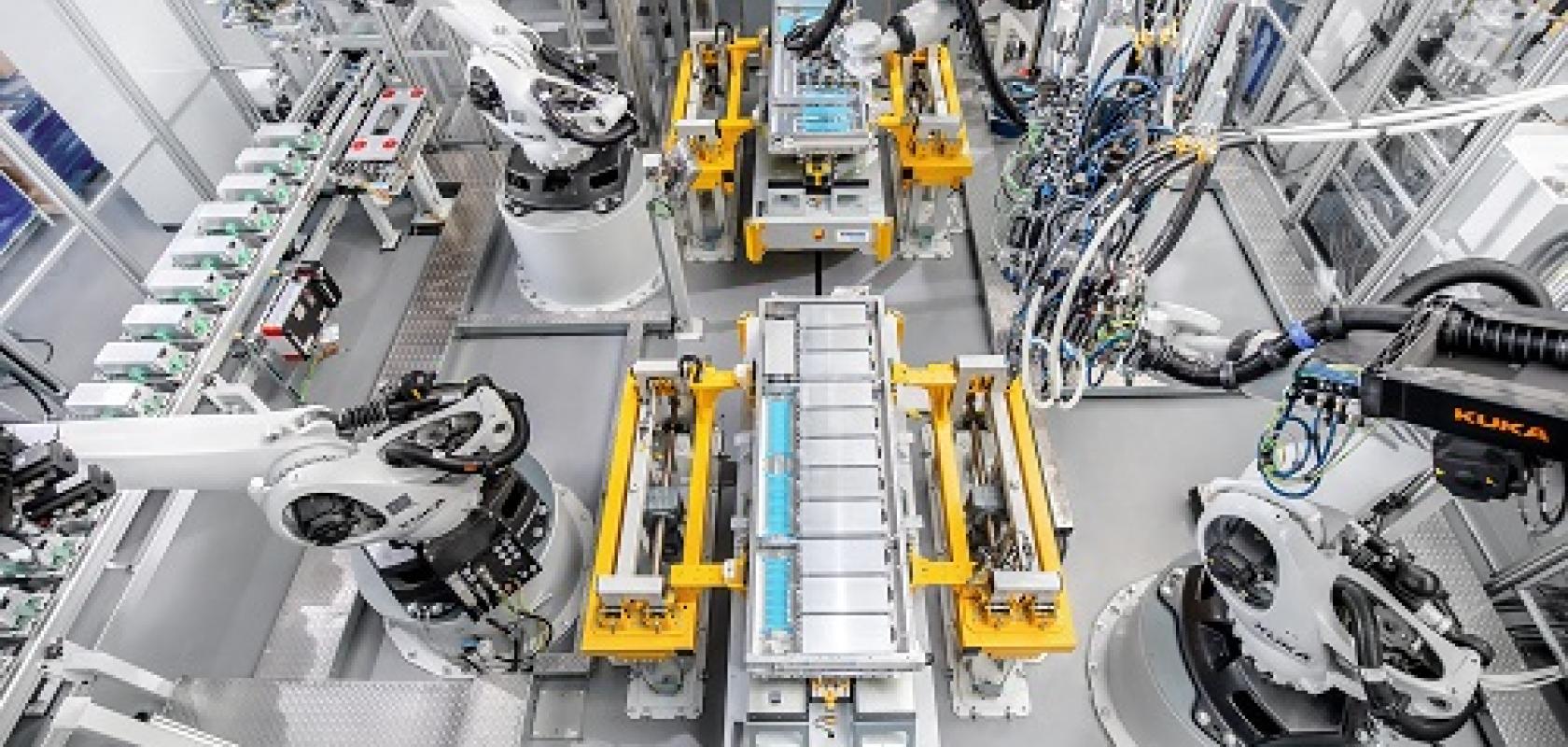 The VDMA Robotics and Automation Association has predicted sales of €13.4bn for the German robotics and automation sector, an 11 per cent increase compared to last year.
The VDMA pointed to a number of green technologies – including plans for the sixth largest solar power plant in the world to be built in Turkey – that were driving growth in automation equipment sales.
The growth comes off the back of an 18 per cent decline in automation sales in Germany during 2020, caused by disruption from the pandemic.
The machine vision sector faired comparatively well in 2020, with only a four per cent decline in sales to €2.6bn. This was against robotics revenue, which decreased by 23 per cent to €3.1bn, and integrated assembly solutions, which declined by 20 per cent to €6.4bn.
'The forecast for the current year shows a strong recovery and signifies a positive turning point for the industry,' said Wilfried Eberhardt, chairman of VDMA Robotics Automation. 'Order books in particular are currently filling up fast. Even better sales figures will be achievable if the current supply bottlenecks for key components can be quickly overcome.
'The outlook into 2022 is excellent, as many complex projects now starting up will only be invoiced with a time lag,' he continued. 'With the current momentum, the chances are good that we will already achieve – or even exceed – the record result from 2018 next year.'
The recovery is thanks to strong pent-up demand; investments that were postponed last year are now coming to fruition.
The VDMA gave examples in agriculture and battery production for electric vehicles of where investment in robotics and automation is being made.
In addition, the Constance-based company, RCT Solutions, is providing automation technology for a factory in Ankara that will produce 3.5 million solar modules. The solar panels will be used to build a photovoltaic power plant in Konya, Turkey, 260km away.
The plant aims to generate 1GW of electricity from solar power, making it the sixth largest solar power plant in the world. The investment volume is around €1.1bn.
'In many European countries, people are currently thinking about rebuilding a complete photovoltaic value chain that includes all production steps,' said Dr Peter Fath, CEO of RCT Solutions. 'In Turkey, they have now shown that it works. It has already created 1,400 new jobs at the Ankara factory.'
'The solar power plant in Konya shows where the journey is heading,' added Patrick Schwarzkopf, managing director of VDMA Robotics and Automation. 'We now must find ways of achieving the ambitious climate targets. To do so, we need to scale renewable energies and environmental technologies to unprecedented dimensions. Robotics and automation enables us to achieve this with the highest quality and at competitive costs.'
Automatica Sprint: 22-24 June
With Automatica cancelled, Messe München will hold the digital show Automatica Sprint from 22 to 24 June, with more than 80 companies participating. Munich_i, a platform for artificial intelligence and robotics, will also take place, with the main summit on 22 June.