Digital B2B platform looks to solve automation puzzle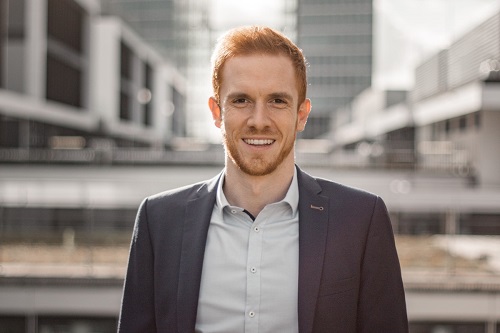 Dirk Engelbrecht, CEO of Andugo
Greg Blackman speaks to Dirk Engelbrecht who is bringing the automation value chain together through his online platform
Start-up Andugo wants its Go2Automation site to be the next online business-to-business (B2B) platform for manufacturing automation.
The firm has teamed up with the VDMA Robotics and Automation association to strengthen the portal, and to offer end-users access to automation knowledge and services.
The idea is to provide a source for automation expertise, a repository that brings together the various equipment suppliers, integrators, and end-users, along with other parts of the value chain, to make the automation of a manufacturing process more effective.
Dirk Engelbrecht, CEO of Andugo, who launched the site in May 2020, described Go2Automation as a bit like a digital trade fair combined with aspects of a social media site and enhanced by data-driven services.
'The platform economy will affect the way we do business in B2B,' he said. 'In B2C it does already, no doubt. In B2B, specifically in the complex sector of manufacturing, we have so many puzzle pieces [that need to come together during an automation project]. This is a big opportunity to shape the platform economy.'
Engelbrecht is a mechanical engineer who worked for Kuka for eight and a half years. At Kuka, he was responsible for digital sales and anything related to the customer portal and e-commerce.
He continued: 'When a customer is searching for robotics – when they might not even know they could benefit from robotics – where do they go? They go to Google, LinkedIn, YouTube – but none of those algorithms particularly bring you to the right party, they bring you to those companies that have the best SEO and LinkedIn campaigns, which is also dependent on budget. This is a mismatch from my perspective for getting to the technically perfect solution.'
Go2Automation started as a prototype with five partners in May 2020; it now has exceeded 250 partners including Chinese robot suppliers, Portuguese and American integrators, and Turkish end-customers. It lists and connects integrators, component suppliers, software experts, associations like the VDMA, and institutes like universities. It also has input from insurance providers like Allianz.
In terms of machine vision expertise, Engelbrecht said that most is related to bin picking at the moment. 'Vision technology is highly complex, so there is a big hurdle to evaluate whether vision could be suitable for a use-case. We want to make such complicated solutions more accessible... We want to reduce the hurdle by connecting people with the right experts.'
He said that such a B2B portal has to focus on the company rather than the individual, as is the case with LinkedIn. Go2Automation will provide the right context to evaluate any automation project and be a site to discuss potential solutions, technologies, and business partnerships.
VDMA Robotics and Automation believes its partnership with Go2Automation is an important milestone in actively shaping the platform economy in the B2B sector. Patrick Schwarzkopf, managing director of VDMA Robotics and Automation, said in a statement: 'We take companies by the hand on their way to the smart production of the future. Moreover, we offer small and medium-sized firms a direct way to benefit from the opportunities of automation – and accompany them step by step. The automation specialists and technology suppliers registered at Go2Automation are at the top of their field of robotics and automation in both Germany and internationally.'
Thus far, Engelbrecht said Go2Automation has focused mainly on the supplier side and building up a database of manufacturing applications, automation equipment, and related services. It's adding knowledge too with the VDMA collaboration. With this know-how in place, end-users from various industries and from different levels of automation will find a source for optimising their manufacturing processes.
Engelbrecht said the next steps are to improve awareness in the market and evolve the collaboration aspect among automation suppliers. He also wants to involve the end-users – particularly SMEs – to request information relating to specific automation projects and feasibility studies. 'The next step is to empower users to be quicker through the project phases,' he said, thereby reducing the time it takes to automate manufacturing processes.