UK automation show to launch in 2023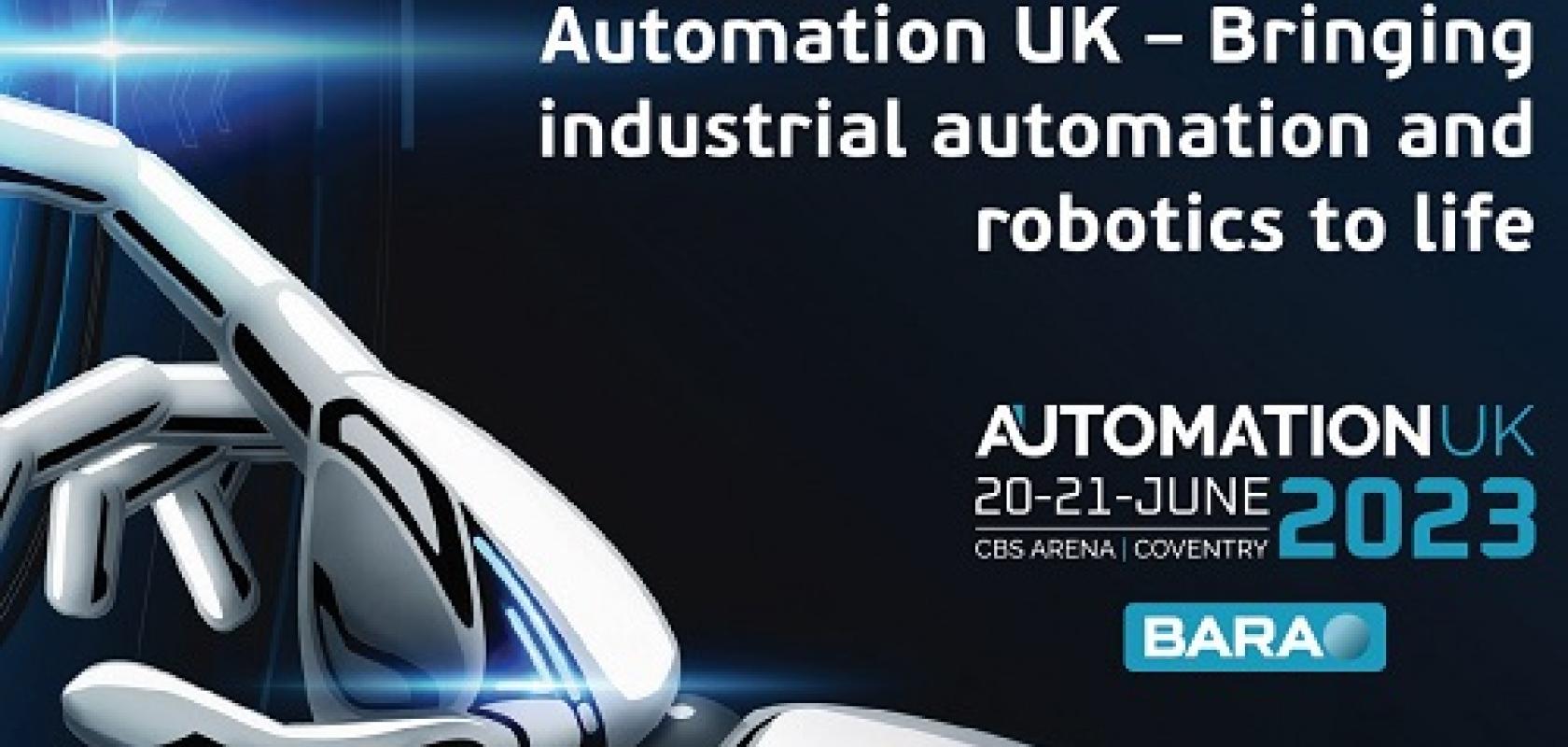 The British Automation and Robot Association has partnered with the UK Industrial Vision Association to launch a new exhibition highlighting the importance of robotics and systems integration to the growth of the UK economy.
Automation UK, which debuts at the CBS Arena in Coventry from 20 to 21 June 2023, is intended to be the national automation and robotics show. It will be co-located with UKIVA's Machine Vision Conference, making it the largest annual event of its kind in the UK.
Automation UK will feature the latest industrial products and services, robots, robotic systems, systems integration, automation control parts and systems, sensors, and machine safety.
The exhibition's broad scope will target stakeholders from across the industrial spectrum including manufacturing, retail and consumer, automotive, electrical engineering, aerospace and maritime, food and drink, logistics, transport and distribution, oil, gas and nuclear, and more.
In the UK in 2020, annual shipments of multipurpose industrial robots were estimated to be around 2,200 units, with 40 per cent of these destined for the UK automotive industry. In 2020, there were about 23,000 industrial robots in operation in the UK.
Both BARA and UKIVA are part of the Processing and Packaging Machinery Association (PPMA) group, a coalition that spans the breadth of the automation and robotics sector. The PPMA represents and lobbies on behalf of suppliers of processing and packaging machinery to both the domestic and overseas markets.
Mark Stepney, managing director of Schubert UK and a PPMA board member, said: 'Despite headwinds, there is clear evidence that automation and robotics offer the fastest returns for businesses looking to improve their productivity and offset costs. There is also a strong desire among businesses operating in this sector to demonstrate their resilience to decision makers and buyers and to highlight the importance of the automation and robotics sectors to the future growth of UK industry.'
The future of the automation and robotics industry in the UK is set to be healthy and prosperous with UK Government investment via the Made Smarter industrial strategy, which has set aside £455 billion in a 10-year strategy, with £184 billion specifically allocated to automation and robotics.