UK needs to invest in automation post-Brexit, says BARA chairman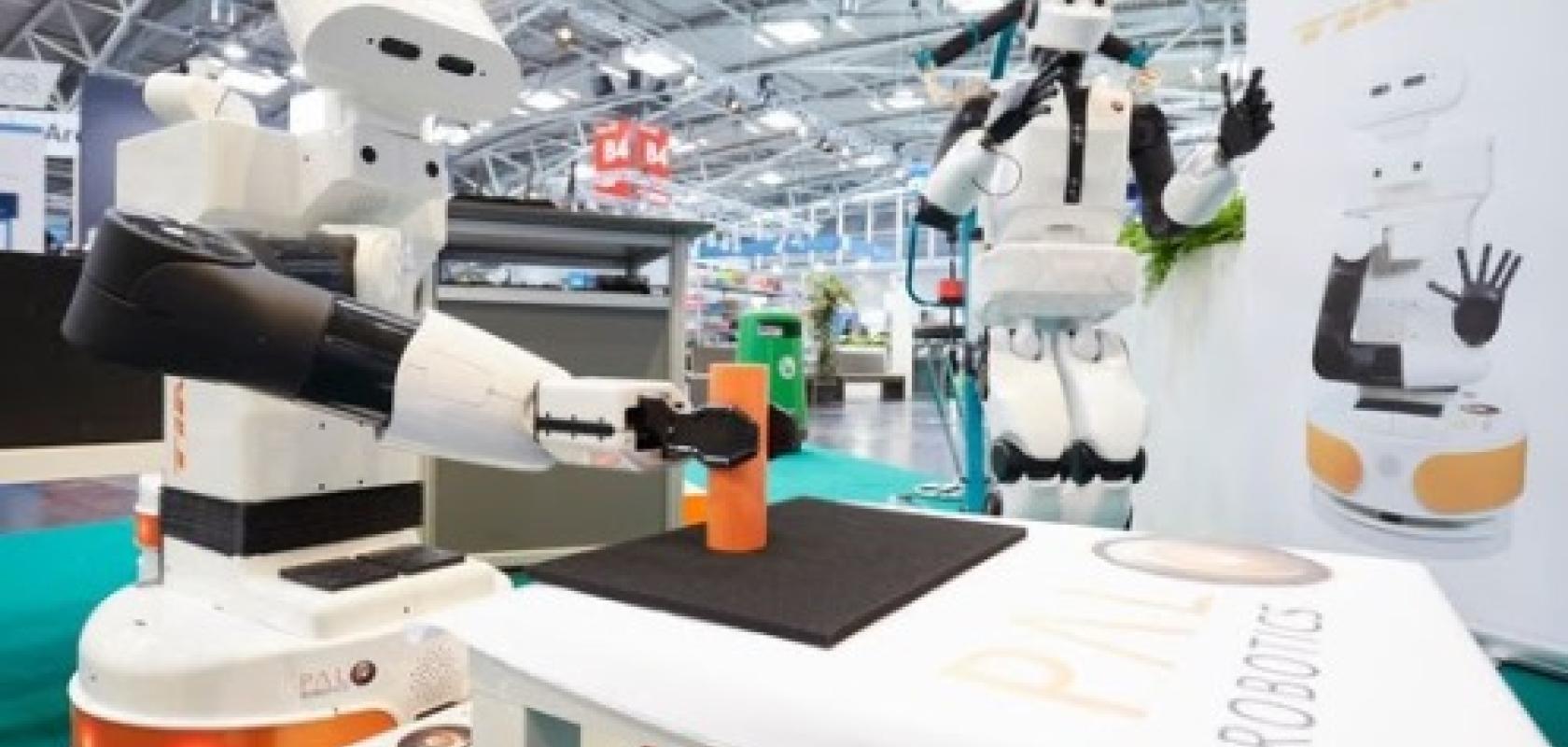 The UK lags way behind many European countries in terms of robot automation, according to the latest statistics from the International Federation of Robotics (IFR).
The UK has a below-average robot density – the number of robots per 10,000 employees – behind the Czech Republic and Finland. Germany has the highest robot density of European countries of 338 robots per 10,000 employees, compared to a robot density of 91 for the UK. Average country robot density is 99.
'UK manufacturing needs to do something different going forward,' commented Mike Wilson, chairman of the British Automation and Robot Association, at a London press event for the trade fair Automatica.
'Over many years, the UK has attracted workers from other countries, with businesses preferring to hire people rather than invest in automation equipment,' said Wilson. 'After Brexit, businesses have to ensure that they use their workforce effectively and find alternative ways of performing tasks for which they have a shortage of staff – robot automation being an obvious solution.'
The UK's immigration plans post-Brexit might make it more difficult for manufacturers to hire labour from Europe, which could force these companies to invest in automation technology.
Wilson remarked that the start of the year hasn't seen any acceleration in investment in robotics yet.
A survey of 1,000 employees in the UK, made on behalf of Messe München and Automatica, found that 65 per cent want education and training for working with robots promoted as a top priority by policy makers. Sixty eight per cent predict that the use of robots is essential for the competitiveness of the UK's economy.
The automotive sector leads the way when it comes to the use of robots and automation in both the UK and Europe as a whole, according to statistics from the IFR.
Wilson said during the press conference that if Jaguar Land Rover hadn't invested in robots for its UK production plants then it would have made those cars elsewhere. He said that other sectors in the UK could learn from how automobile firms have embraced automation in manufacturing. He spoke about UK manufacturing's lack of investment in automation at the UKIVA machine vision conference in 2019.
The latest figures from the IFR showed that European industrial robot installations stalled in 2019 – as they did the world over – following growth of 14 per cent in 2018. European robot installations are expected to grow five per cent per annum over the next two to three years.
Dr Martin Lechner, executive director of the new technologies business unit at Messe München, said at the press conference that the 2020 Automatica show will have a focus on AI and the smart factory. Automatica will take place from 16 to 19 June in Munich. The show will also have a one-day conference on AI.
The UK now has an opportunity to invest in robotics, Wilson said, because 'there are solutions out there from other countries' that have installed automation systems.
He said the UK government has been listening to some extent – it has produced an industrial strategy and commissioned the Made Smarter Review, a report led by Professor Juergen Maier, CEO of Siemens UK, looking at the benefits of digital technology.
The UK government has also increased the Annual Investment Allowance to £1m, for firms to offset investments against tax. Wilson said this fund hasn't been used as much as it should be by manufacturers.
Messe München is monitoring the situation regarding coronavirus, Lechner said, but Automatica is going ahead at the moment.