UK manufacturing not investing in automation, says BARA chairman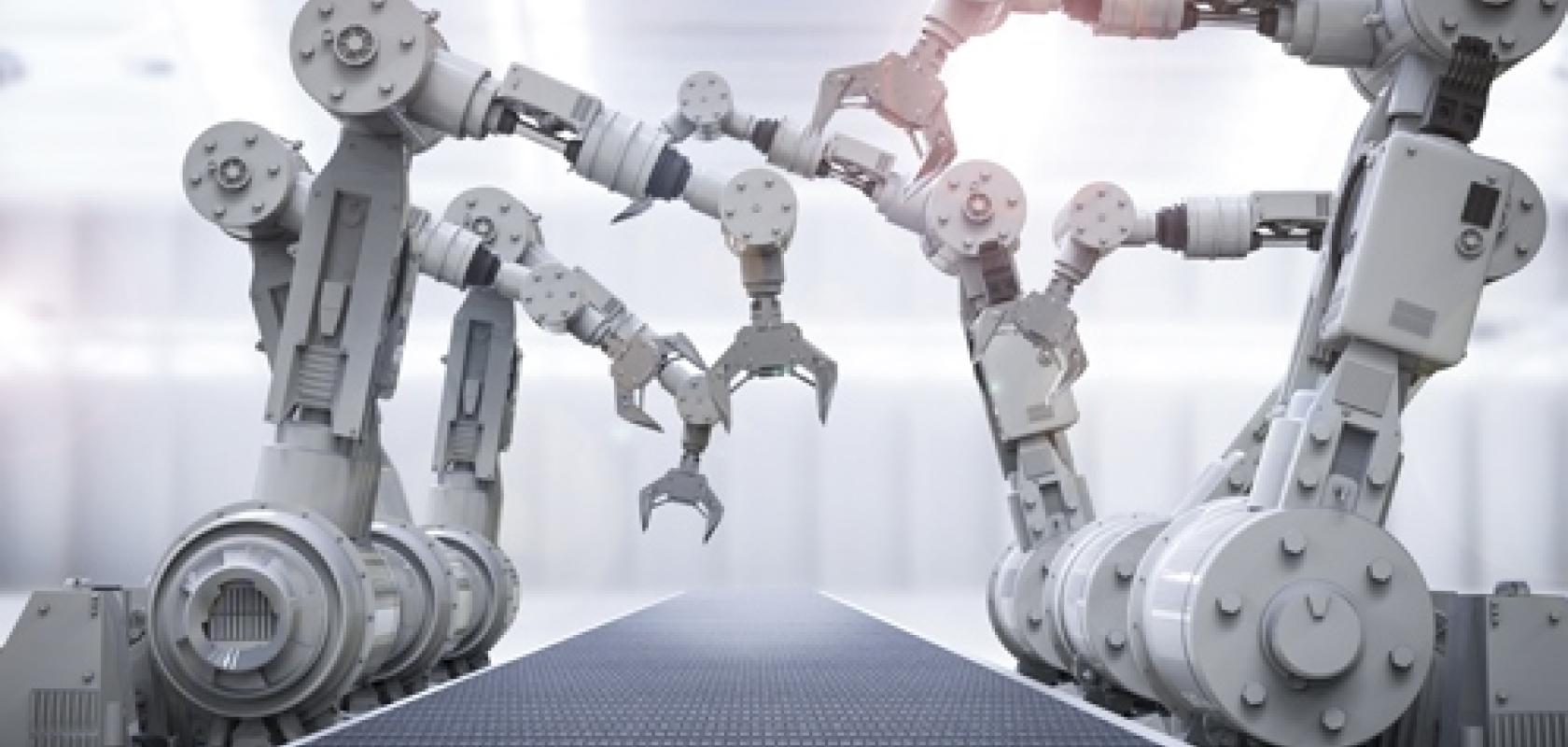 Greg Blackman reports from the UK Industrial Vision Association's machine vision conference in Milton Keynes on 6 June
The UK is up to 20 per cent less productive than its major competitor countries because it is not investing in automation. This was the view of Mike Wilson, chairman of the British Automation and Robot Association (BARA), who spoke at the UKIVA's machine vision conference in Milton Keynes.
Wilson drew attention to the investment in advanced manufacturing made by car plants as an example of an industry sector willing to spend on robotics and vision technology – with a positive outcome in terms of productivity. But he said that, in general, UK manufacturing doesn't invest in capital automation equipment because it is perceived as expensive and risky.
According to the International Federation of Robotics, installations of industrial robots in the United Kingdom fell by 3 per cent to 2,306 units in 2018 – industrial robot sales in Europe as a whole rose by 12 per cent.
Robot sales into the UK did increase by 31 per cent in 2017, but the UK still ranks only 22nd in the world in 2018 in terms of robot density, with 85 robots per 10,000 manufacturing employees. This is equivalent to the global average.
Compare this to Germany, ranked third in the world, with a robot density of 322 units per 10,000 manufacturing employees. Sweden (fifth), Denmark (sixth), Belgium (ninth) and Italy (tenth) are all within the top ten regions in terms of robot density.
The Republic of Korea has the highest proportion of robots to manufacturing employees (710 units), followed by Singapore (658 units). The USA is ranked seventh (200 units), and China (97 units) has just climbed above the UK into 21st position.
'We're [the UK] not using the same level of automation as all of our major competitor [countries],' Wilson said at the UKIVA event. 'We need to do something about this if we're going to improve our competitive position.'
The British Automation and Robot Association's data on robot sales into the UK market over the last 10 years is largely driven by what's happening in the automotive sector – if Jaguar Land Rover (JLR) installs a car line, it buys lots of robots, Wilson noted.
The automotive sector has invested a lot in advanced manufacturing; Wilson said car manufacturers are now producing 50 per cent per hour more vehicles than they were 10 years ago, all thanks to investing in robotics equipment.
That investment has generated thousands of jobs, Wilson added, despite the recent announcement that Ford is to close its Bridgend plant in south Wales.
'JLR has put in thousands of robots over the last few years. They've also created tens of thousands of jobs; those jobs wouldn't be there if they hadn't put competitive factories into the UK,' Wilson said. 'I think that's one of the lessons we can learn from what the automotive industry has been doing.'
The UK government has developed an industrial strategy and has commissioned the Made Smarter Review, a report led by Professor Juergen Maier, CEO of Siemens UK, looking at the benefits of digital technology. The UK government has also increased the Annual Investment Allowance to £1 million, for firms to offset investments against tax. 'UK manufacturers should be using this benefit to help fund their investment research,' Wilson said.
Wilson commented that there are constraints on the supply chain when it comes to installing robots. 'There are good integrators out there, but they are very busy,' he said. The end users, particularly if they're new to automation, often lack the experience to install the equipment themselves.
BARA is trying to address this by providing information resources and advice for installing automation equipment. It is also working on certification programmes for  system integrators, listing their capabilities and the qualifications of their personnel, so end-users can find good integrators to work with. 'It's also about raising the quality standards, improving the technical capabilities of our integrators, because ultimately we need to increase the capacity of our system integrators so that we can grow the market for use of robots,' Wilson said.
The UKIVA conference had eight lecture theatres that covered topics including: vision in robotics, 3D vision, camera technology, vision systems, optics and illumination, and deep learning and embedded vision. Minh-Tri Pham at Winnow gave a keynote presentation about how the firm's AI system is helping reduce food waste in commercial kitchens, including in kitchens at Ikea. Dr Luca Benedetti at Kudan gave the morning keynote presentation about SLAM for autonomous vehicles.
Visitor numbers were up by 15 per cent compared to the 2018 show, while average attendance at the seminars has grown by 30 per cent since the inaugural event in 2017.
UKIVA chairman, Allan Anderson, said in a statement: 'We were delighted to see so many people attending. I spoke to many of the exhibitors on the day who all commented that they had had some very positive discussions with many visitors with real world problems to solve.'