Photonic Lantern wins Imaging Innovation Award at Laser Munich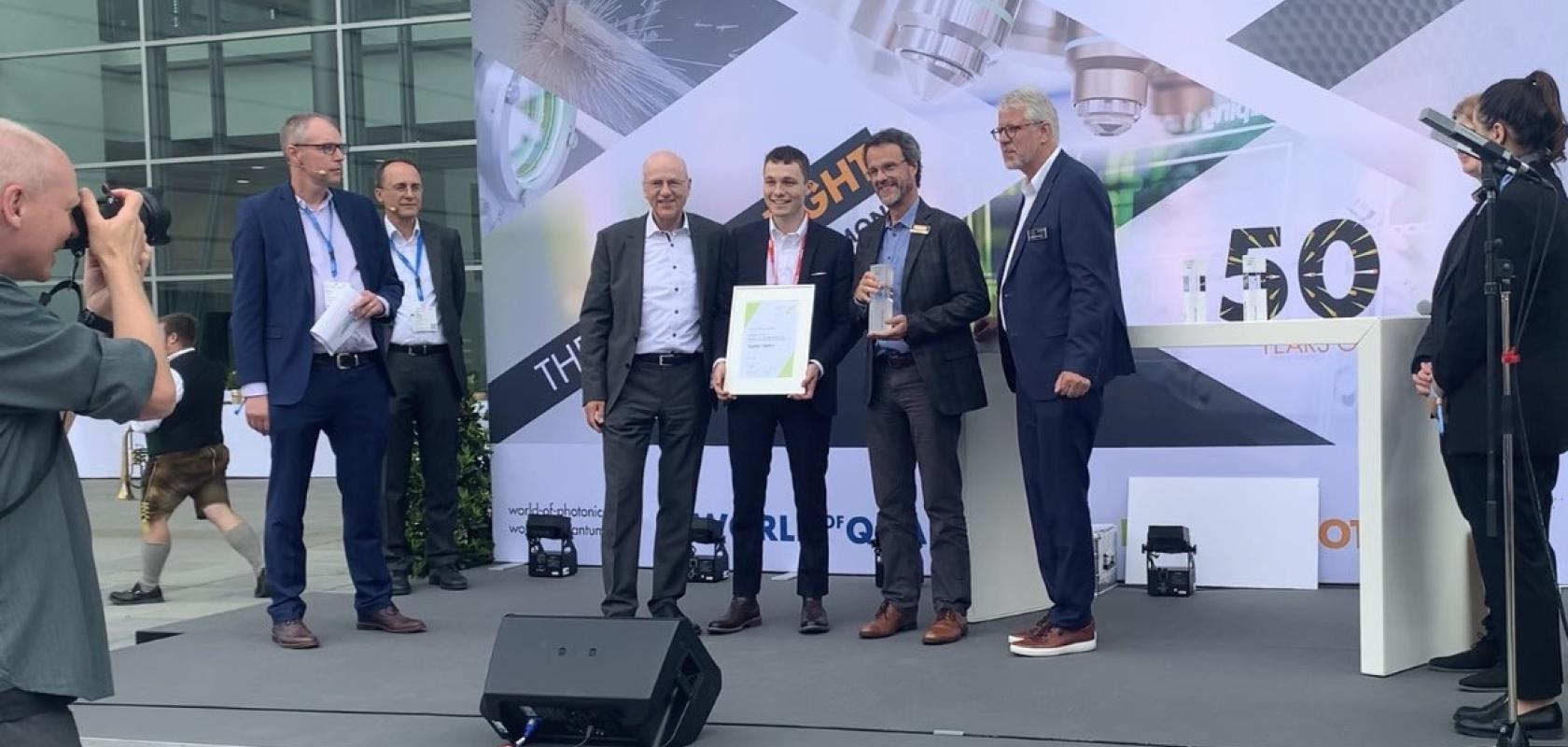 A 2-Mode Selective Photonic Lantern developed by Castor Optics in partnership with Thorlabs has won the Sensors, test and measurement/Optical measuring systems/Imaging Innovation Award category at the Laser World of Photonics, currently underway in Munich, Germany.
The announcement was made at an awards ceremony that took place on the opening night of the show.  
The new photonic lantern is an efficient all-fibre device that enables accurate modal multiplexing and demultiplexing of optical signals between single-mode and multimode fibres.
It provides a one-to-one correspondence between single-mode input and multimode output fibres, ensuring near-lossless transmission across a wide wavelength range and with exceptional modal separation (e.g., <0.1dB insertion loss and >30dB isolation).
The design offers up to 10-times shorter coupling lengths than alternative designs, allowing it to fit within a standard fibre connector. Its compactness also enables easy integration into optical systems and offers adaptability in network design, leading to cost savings by reducing the need for multiple components.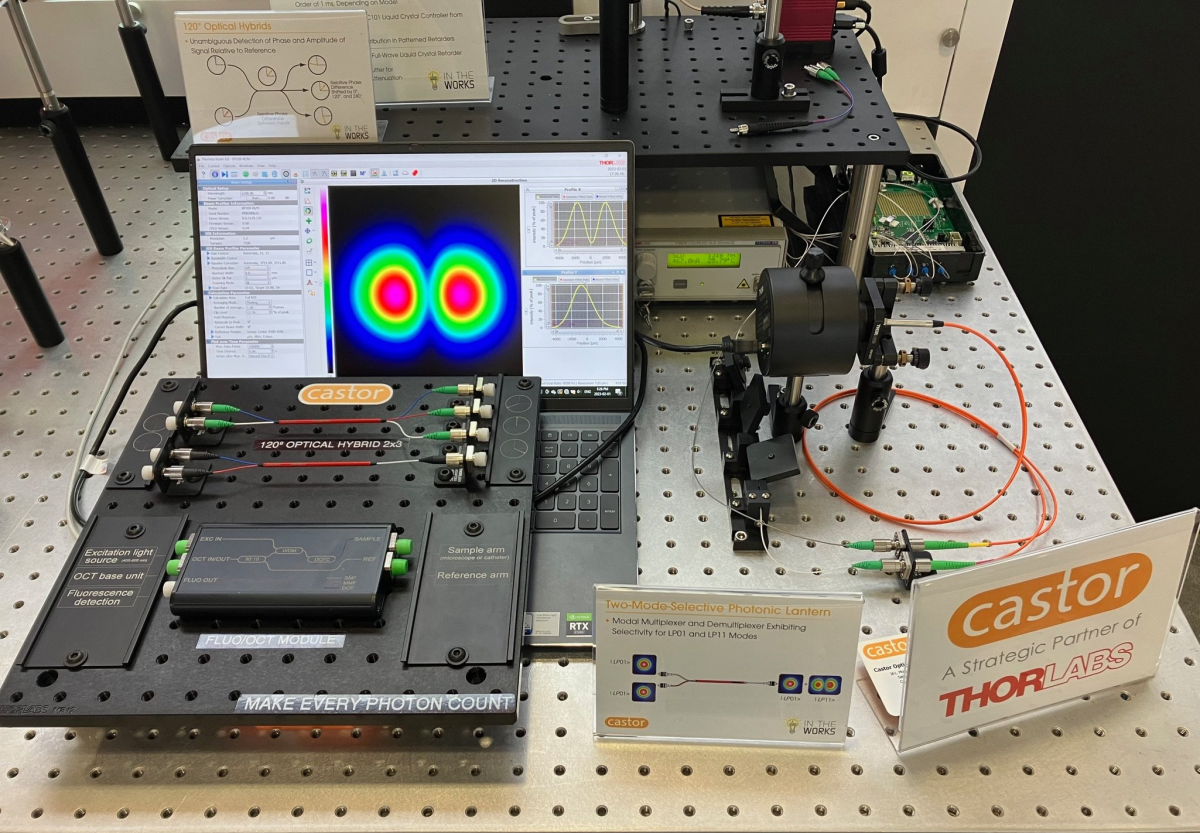 Castor says the new 2-Mode Selective Photonic Lantern has already delivered promising results in lidar and non-invasive 3D flow measurements, as reported by early prototype users.
While the current version of the device supports two modes, Castor says its design can scale up to a larger number of modes, which could enable even more advanced applications in fields such as communications, sensing, and imaging.