High-speed video in tests of new Alps train tunnel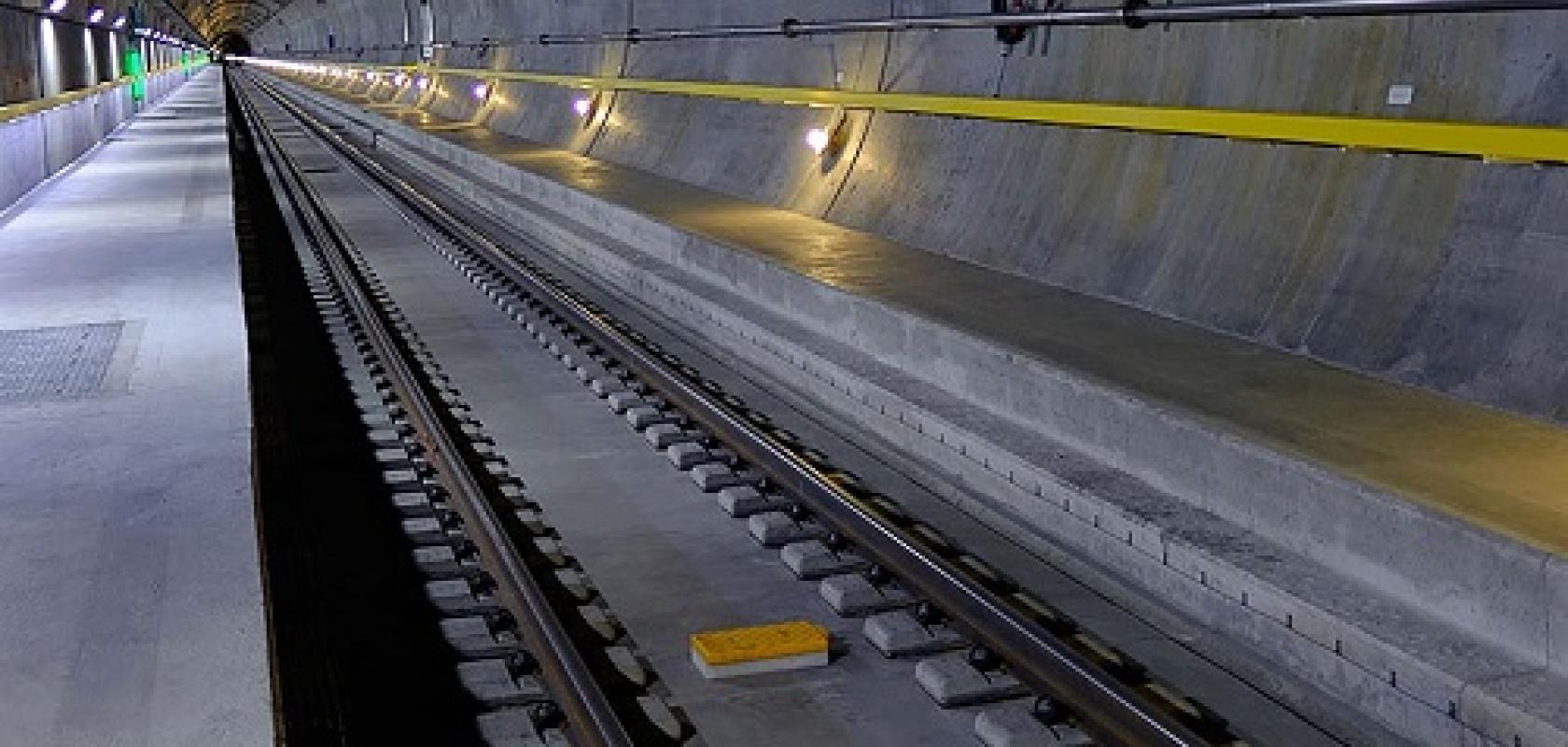 Video recorded at 2,800 frames per second has been used to test high-speed trains travelling through the newly opened Ceneri Base Tunnel in Switzerland.
The tunnel is the last section of a railway link through the Alps, which creates an uninterrupted rail route from the Dutch North Sea port of Rotterdam to the Italian city of Genoa.
Furrer and Frey, which manufactured the power system in the tunnel to supply electricity to the trains, together with the AlpTransit Gotthard and the Swiss Federal Railways, used a four-megapixel EoSens 4CXP camera from Mikrotron to assess how trains' pantographs performed when travelling through the tunnel.
A pantograph mounted on the roof of a train passing through the tunnel collects power through contact with a rigid overhead conductor rail system, making it possible for trains to achieve high speeds safely and efficiently. The imaging equipment gave the operators insights into areas like the aerodynamic design of the pantograph, how the pantograph performs at different speeds, how and where electrical arcs form when the pantograph loses connection, and how much wear is there on the pantograph's contact strip.
The EoSens camera, running at 2,800 frames per second and a horizontal resolution of 2,336 pixels, provided a basis for assessment and evaluation for trains travelling on average at 124 miles per hour. The data was captured with a Mikrotron MotionBlitz recording system.
A specially-equipped ICE-S high-speed measurement train was demonstrated to safely travel at a velocity of 170 miles per hour – the highest speed to be tested in the Ceneri Base Tunnel.