Graphene sensor at Laser Munich to lower cost of SWIR imaging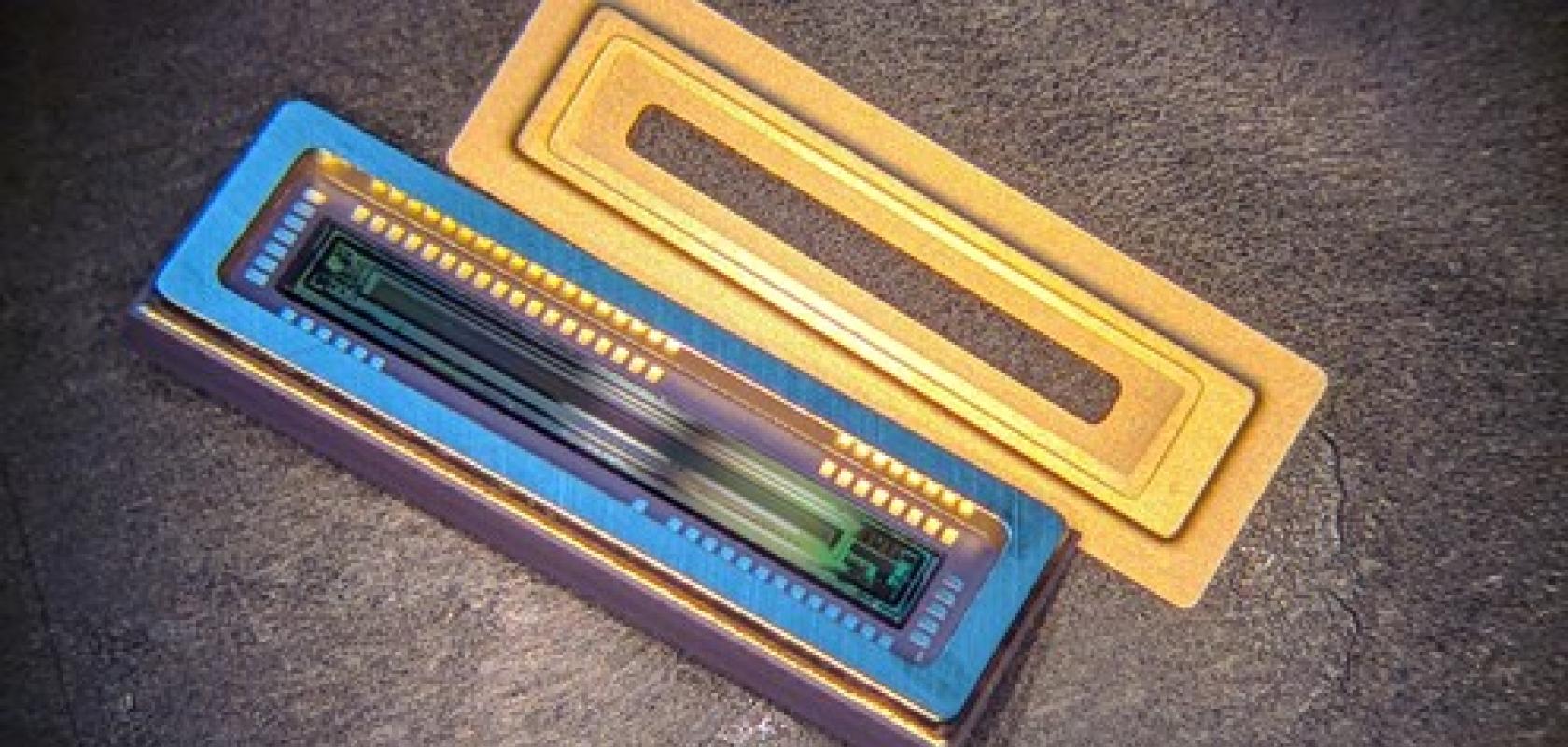 Graphene Flagship partner, Emberion, is launching a VIS-SWIR graphene photodetector at Laser World of Photonics, from 24 to 27 June in Munich, Germany. The technology has been shortlisted for an innovation award at the Munich trade fair.
The linear array covers a wide spectral range, detecting wavelengths from the visible at 400nm into the shortwave infrared up to 1,800nm. Traditionally, it would require both silicon and InGaAs sensors to image across this wavelength range.
Emberion estimates that replacing a system using silicon and InGaAs sensors with its graphene photodetector would result in a 30 per cent cost reduction.
Emberion receives funding from the EU research initiative, the Graphene Flagship programme. Its photodetectors combine graphene transistors with a light absorbing layer. Food inspection, plastic sorting in recycling, authentication of pharmaceutical products, agricultural field analysis, and non-invasive medical imaging are among the potential uses for this product.
The detector cannot compete with silicon CMOS for visible light detection, Dr Vuokko Lantz, product manager at Emberion, told Imaging and Machine Vision Europe in an article about hyperspectral imaging. But to extend into the shortwave infrared, the graphene photodetector becomes 'a very interesting alternative', Lantz said.
Lantz added: 'Our detector can offer similar performance to InGaAs in the near and shortware infrared region, and we outperform InGaAs in the visible region.'
'Graphene's unique properties and its compatibility to combine with other nanomaterials allowed us to create this cost-effective array for spectrometers,' commented Tapani Ryhänen, CEO of Emberion. 'Providing broad spectrum capabilities, without the expense of traditional InGaAs sensors, the VIS-SWIR graphene photodetector provides a digital output using Emberion's in-house designed read out circuits – without the need to translate analogue data with additional components.'
Founded in 2016 as a spin-off from Nokia Technologies, Emberion's VIS-SWIR graphene photodetector launch at Laser World of Photonics precedes further announcements, which will be revealed at Graphene Week 2019 in Helsinki, Finland from 23 to 27 September.
Emberion first showed a prototype VGA VIS-SWIR sensor at the 2018 SPIE Photonics West show in San Francisco, where Frank Koppens from the Institute of Photonic Sciences in Barcelona, Spain also presented several applications of graphene-CMOS integration.
Another company shortlisted alongside Emberion within the imaging and sensors category of Laser World of Photonics' innovation award is SWIR Vision Systems. Its quantum dot SWIR sensor also lowers the cost of SWIR imaging compared to InGaAs sensors.