Basler wins award at Embedded World show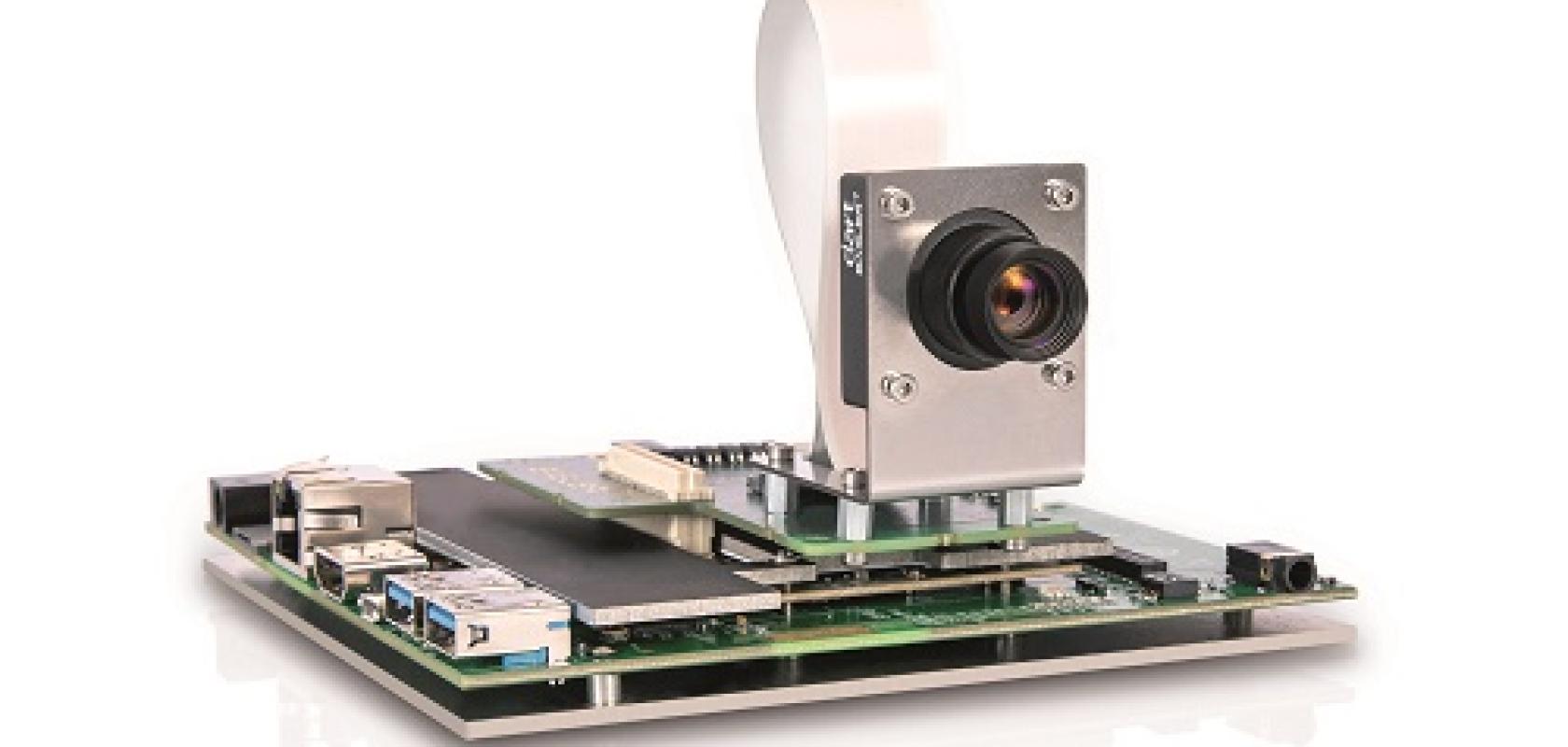 Basler has won an award for its Dart Bcon for MIPI development kit at the Embedded World trade fair, which took place from 26 to 28 February in Nuremberg, Germany.
Basler was presented first prize in the embedded vision category. The company's embedded vision kit includes a camera module that makes use of the image signal processor of Qualcomm's Snapdragon system on chip (SoC) under Linux.
The product reduces the overall processor load of the system, therefore freeing computing power for the application.
Speaking to Imaging and Machine Vision Europe at the trade fair, Gerrit Fischer, head of product market management at Basler, said the company's strategy for its embedded vision products was to get rid of pre-processing inside the camera because the board computers have their own image signal processors.
'It's a contradiction to keep processing on the camera,' he said, because the boards have a lot of compute power to run image processing.
The company is also now developing complete vision solutions for its customers, because of the complexity apparent in the embedded vision market. It will offer services such as consulting, development and production, a shift in strategy from being purely a component supplier. 
Basler expanded its Dart Bcon for MIPI development kit at Embedded World. The kit now consists of a Dart camera module, offered in a range of resolutions up to 13 megapixels, with Bcon for MIPI interface and a processing board, either Qualcomm's Snapdragon 820 SoC or NXP's i.MX8 processor family.
Basler was demonstrating a proof-of-concept system for the retail sector at the show, designed to identify items in a shopping basket for automated checkout.
The system was developed alongside Congatec – with which Basler signed a partnership agreement late in 2018 – NXP and Irida Labs. It uses an NXP i.MX 8QuadMax SoC mounted on a Conga-SMX8 Smarc 2.0 computer-on-module from Congatec, a Smarc 2.0 carried board, and Basler's Dart Bcon for MIPI 13 megapixel camera module. Irida Labs trained the neural network to recognise the items in the shopping basket.
Elsewhere at the show, Framos was displaying its sensor boards and adaptor modules, which it launched at the 2018 Vision show in Stuttgart, while Allied Vision was exhibiting its Alvium series of MIPI CSI-2 cameras. Embedded technology company, Antmicro, had a demonstration featuring Allied Vision's Alvium camera, along with Nvidia's Jetson Xavier, running a neural network for classifying objects and people in real time.
Imago Technologies was exhibiting its VisionCam product, incorporating a neuromorphic vision sensor from Paris-based Prophesee. MVTec was showing how its software is compatible with many different embedded processors for designing vision applications, while Phytec, which includes Halcon Embedded in its development kits, was displaying camera and processor modules, including its PhyCore family based on the NXP i.MX8 boards. Phytec is a NXP proven partner and therefore gets early access to NXP processor boards.