AIA Vision and UKIVA shows cancelled; Intertraffic rescheduled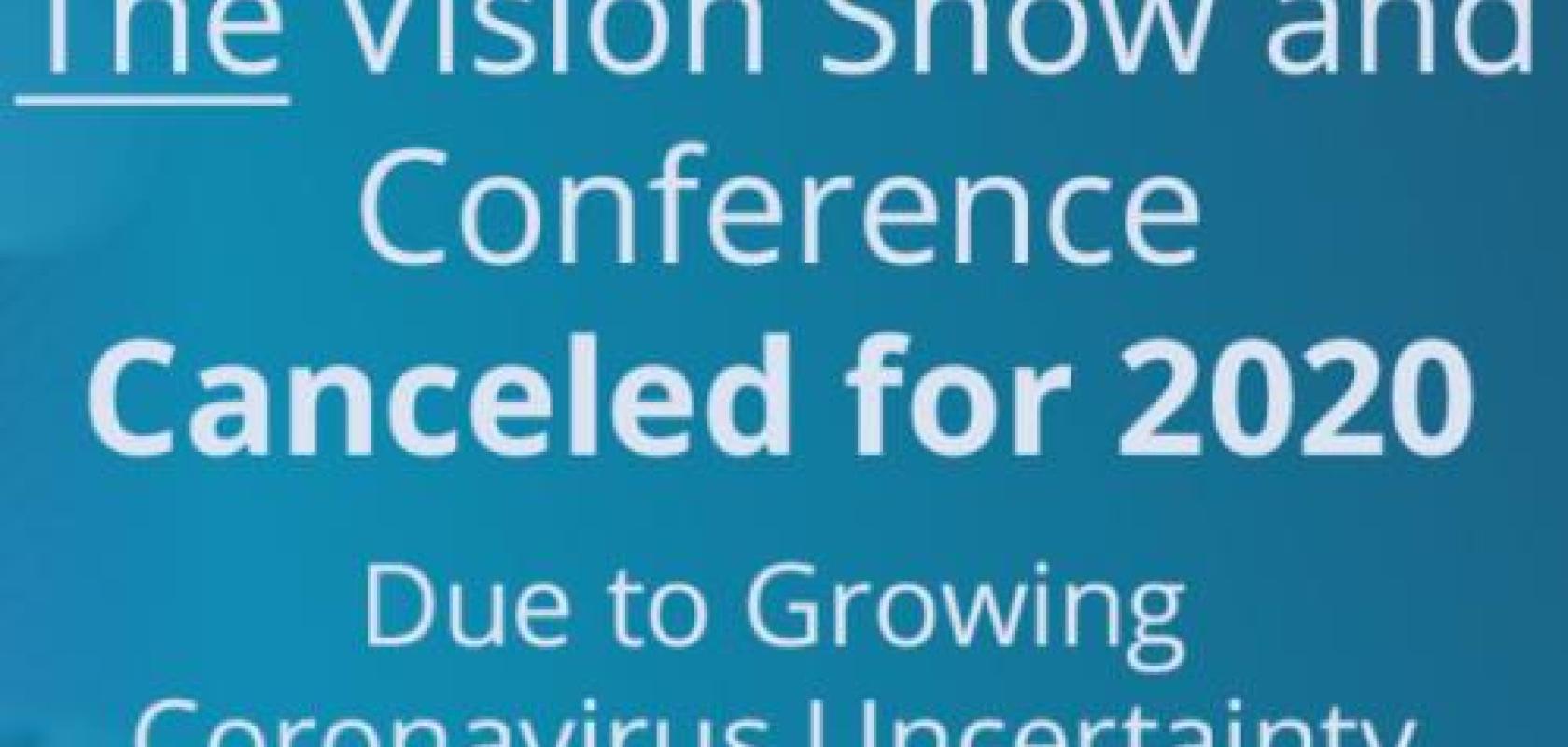 The US AIA Vision Show in Boston and the UKIVA machine vision conference in Milton Keynes, UK have both been cancelled because of uncertainty surrounding the coronavirus outbreak.
Intertraffic Amsterdam has also announced it has been rescheduled to 2021, moving from 21 to 24 April 2020 to 23 to 26 March 2021, while the quality assurance trade fair Control has also now been cancelled.
UKIVA and the Association for Advancing Automation (A3), which organises the Vision Show, both said they felt it was important to reach a decision early to provide clarity to exhibitors and attendees. The UKIVA conference was scheduled for 14 May, while the Vision Show was due to take place from 9 to 11 June.
A3's decision was made after consulting with the AIA Vision Show committee – made up of exhibitors – and the association board of directors.
'We didn't make this decision lightly, but the safety of our visitors and exhibitors is our top priority. Out of an abundance of caution, we felt it best to cancel now,' said Jeff Burnstein, the president of A3.
A3 is planning an online vision conference later this year, providing the latest information on new vision technology, advances in integration solutions, and practical use cases that can be implemented immediately.
UKIVA has said that it plans to make many exhibitors' presentations available to view via a free-to-access presentation hub on 14 May. 'This initiative will enable registrants for MVC 2020 to view a range of presentations ... to keep up to date with the latest industry trends, innovations and insights this year,' said Allan Anderson, chairman of UKIVA.
In Germany, Hannover Messe has been postponed until July, while Logimat in Stuttgart has been cancelled. SPIE Photonics Europe, to be held in Strasbourg at the end of March, has been postponed, while the security show Ifsec in London has been postponed until September. Interpack will now take place from 25 February to 3 March 2021.
The international nature of Intertraffic Amsterdam has led to the decision to reschedule the show - 90 per cent of Intertraffic Amsterdam exhibitors are international and, in 2018, visitors came from 140 countries. The top three exhibiting countries outside The Netherlands are China, Italy and Germany. In these and other countries, measures have been put in place which influence exhibitors' and visitors' ability to attend.
Joyce de Winter, exhibition manager of Intertraffic at RAI Amsterdam, commented: 'Catching up with your peers, networking and meeting people from all over the world is core to the success of Intertraffic. Under the current circumstances Intertraffic Amsterdam cannot fulfil its purpose next month without substantial compromises and in view of an anticipated decrease in exhibitor and visitor numbers.'
Intertraffic Amsterdam will continue to be held biennially, with upcoming editions to take place in 2021 and 2023.
Laser World of Photonics China in Shanghai has now been rescheduled – the trade fair, along with Electronica China and Productronica China, will be held from 3 to 5 July.
Since the outbreak of Covid-19, more than 300 trade fairs in China have been postponed. It hasn't been possible to find an alternative date at the Shanghai New International Expo Centre (SNIEC); instead the trade fairs will take place at the National Exhibition and Convention Centre in Shanghai.
Stephen Lu, chief operating officer of Messe München Shanghai, commented: 'We are taking the spread of the coronavirus very seriously and have been monitoring the local situation closely. Based on current developments, we are confident that by setting a new date we will create good conditions for staging the trade fairs.'
After speaking with the exhibitors, Lu said that 'despite the current uncertainties, the importance of our trade fairs at the Shanghai location remains intact. There is a still a great demand for participating in the trade fairs.'
Dr Reinhard Pfeiffer, deputy chairman of the board of Messe München, said: 'We are pleased to offer our exhibitors and partners a quick and good alternative. China is and remains one of the world's leading technology locations. We want to give companies from all over the world access to this key market in future, too. We are now looking ahead confidently and working with the electronics and photonics industries to organise a successful Electronica China, Productronica China and Laser World of Photonics China 2020 in July.'