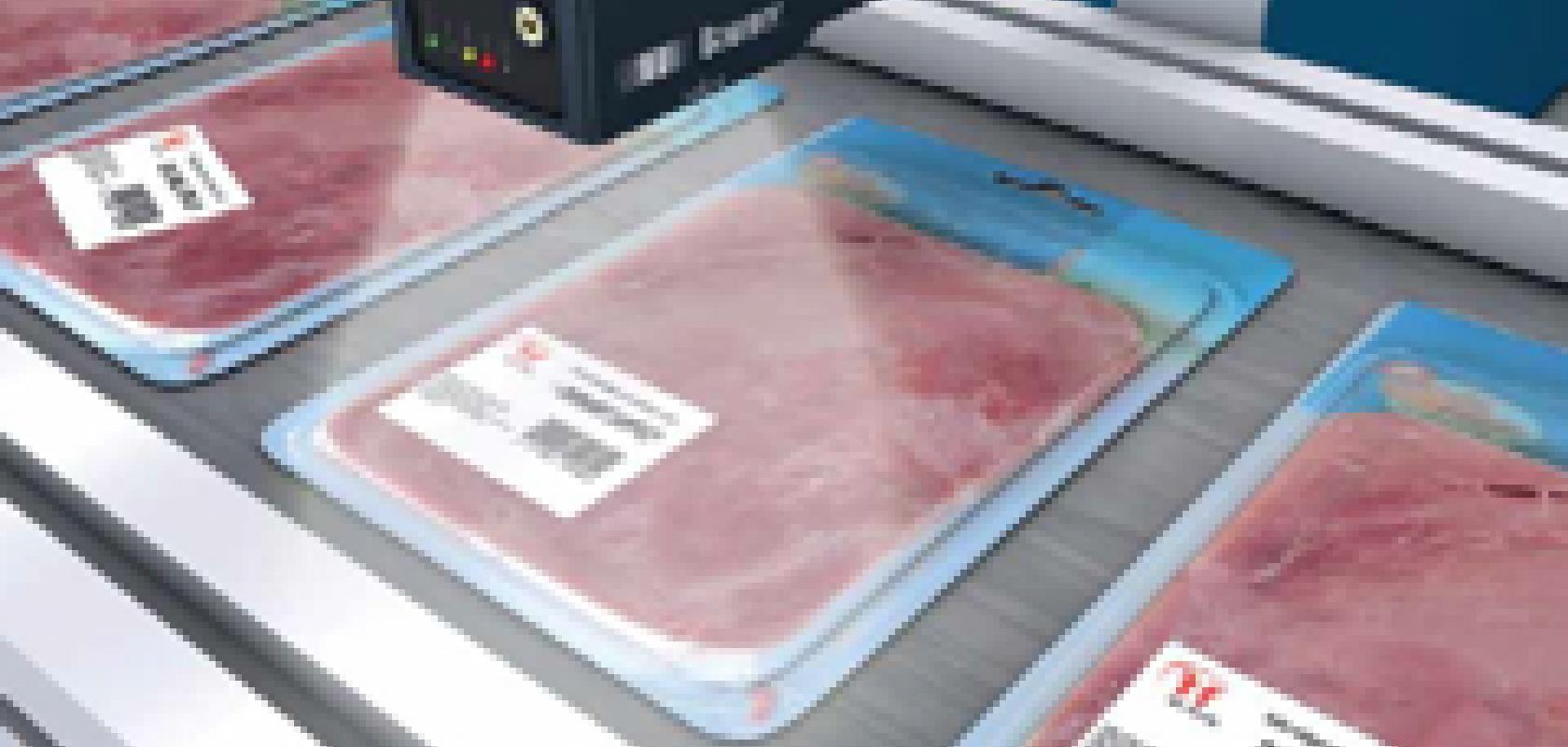 Food waste remains a huge, global problem. According to the United Nations' Food and Agriculture Organisation (FAO), approximately one third of the food produced for human consumption is lost or wasted every year – around 1.3 billion tonnes. A central theme at this year's Interpack packaging trade fair, which took place 8 to 14 May in Düsseldorf, Germany, was saving food waste because of the impact appropriate packaging can have on reducing food spoilage and waste all along the production chain, from handling, distribution and storage, to influencing the behaviour of consumers. The initiative was established between the UN FAO and Messe Düsseldorf for the 2011 show and has been a key part of this year's event.
Omron, which manufactures automation equipment, including vision sensors, is one company that joined the initiative at this year's show, aiming to help reduce waste through inline inspection technology and traceability solutions. Combating food waste is a much wider issue, of course, but inspection plays a part. 'Vision sensors are used mainly for inline quality inspection at the various stages of packaging,' explained Volker Zipprich-Rasch, head of product management and marketing at vision sensor producer, Baumer. 'The goal is to ensure the quality of a package. This can reduce waste from mistaken processing.'
Baumer exhibited a number of new products at Interpack, including updates to its VeriSens vision sensors, the Scatec 2 sensor, a box copy counter designed to discern between individual packets that run close together on a production line, and the PosCon 3D edge sensor.
A lot of vision solutions for the packaging market are designed with traceability in mind and to make sure the correct label is applied to the right product, or that information like best-before dates are legible. The inspection systems help reduce waste by flagging an inaccurate or illegible sell-by-date quickly before the mistake is repeated on other packets.
'Typically, those food products that are wrongly marked are scrapped as waste – they can't be sold,' said Zipprich-Rasch. 'The idea is that the VeriSens sensor is directly connected to the enterprise resource planning system, so that each pack can be checked immediately after printing best-before dates, for example. This avoids repeatedly printing the wrong date on multiple packages. There is no re-work in food packaging; it's waste.'
To give an example of an application where there is a lot of scope for error is in the labelling of canned vegetables. Microscan provides vision solutions for these labelling plants. 'The vegetables are canned upon harvesting, but aren't labelled until the supermarket requests a batch, which might be nearly a year later,' explained Jonathan Ludlow a machine vision expert at Microscan. Microscan has a vision-based system that matches the code on the can with the code on the label. 'This prevents the situation where an awful lot of cans containing the wrong label would have to be scrapped as waste or, much more seriously, reach a consumer with an allergy to that product,' he added.
Microscan also exhibited at Interpack. One of its products displayed at the show was a system with the ability to check the quality of barcodes inline on a conveyor – which, according to Ludlow, is quite an unusual capability. There is an ISO standard for barcode print quality and Microscan has implemented an ISO-based grading algorithm on its smart camera, so that a camera placed directly after the printer will be able to catch unreadable codes – or codes that might be a problem further down the line or when they get to the customer – as soon as they are printed.
In addition, the camera now provides a grade rather than just a pass/fail, which means the operator can identify when the printer is beginning to print bad codes in order to maintain the upkeep of the printing machines. 'This is something that's been applied for years in industries where 2D Data Matrix code marks are made directly on the part, such as in the automotive business,' said Ludlow.
'In the consumer packaged goods and food business, companies have discovered that it's cheap and convenient to print the barcode right on the shipping packaging as it is assembled,' he continued. 'The problem there is that you'll never get a high grade mark by printing onto materials like cardboard. If the quality drops to a level such that there's little tolerance for things to go wrong, then you're likely to have a problem with your customer not being able to read the mark.'
In the US, according to Ludlow, big box retailers like Walmart want to do automatic receiving of product, so that the packet is automatically sent to the right area in the warehouse. 'We're getting significant interest in this inline measurement-based grading of codes in the final packaging stage,' he said.
'There is an awful lot of math going on in the code grading algorithms; two items per second would be the upper end to analyse a relatively large barcode,' Ludlow added. 'We could go faster with 2D codes. However, once something's in a fairly big box at the final packaging stage, the rates of inspection required are not that high.'
Being able to grade the codes based on their quality means production staff have access to a lot of useful data that allows them to carry out preventative maintenance on the packaging and printing machinery. A drop in the quality of the codes being printed or the labels begin to be applied at an angle, for instance, means the printing or labelling machines aren't working properly. Vision is therefore used as a statistical tool, something that James Farmer, director of product development at Bizerba, sees as increasingly important to packaging companies.
'Some of the customers don't always want to reject the package, so they're not creating waste, but they want to create a statistical way to watch how their packages are being manufactured, so they can adjust their processes,' he said. 'It's a huge statistical game; they want as much statistical data as they can get. They don't always want to stop or reject the package, most of the time it is just "how did our packages look this week, what can we do to make it better?" and that's what we provide, a lot of data for that.'
Bizerba, which has its headquarters in Balingen, Germany, produces industrial weighing, slicing and labelling technologies, but also inspection systems. Its largest market for its vision systems is in meat packaging, where the systems are used to check seals, verify and inspect the quality of labels and barcodes – and also to identify the meat itself, based on colour and other parameters.
One example Farmer gives is when a label is moving around a lot on thepackage or that the label is turned at an angle. The label is there and customer can still read it, so they don't necessarily want to reject the product, he explained. However, the aim is to make the product look like an advert when it's on the shelf; the producers are looking for perfection. The Bizerba inspection systems will say, for instance, that there were 15 labels that were 30 degrees or more out of tolerance. This means the operators can look at the data and decide how best to reduce that number.
Bizerba uses line scan cameras from vision firm Teledyne Dalsa as well as Teledyne's frame grabbers in some applications. According to Farmer, the hardest thing about installing a vision system is to prove to the customer that the system isn't lying. 'One of the challenges is that a customer will bring in a [vision] system and they'll have 200,000 rejects in the first week and they'll say the vision system is bad,' he said. 'Then they'll go back and look at the data and realise that their production line isn't operating correctly.' Farmer said it's normally quite a big deal when a customer installs a vision system, because suddenly they have to be prepared for proof that the production process is not running optimally. However, the vision system will provide the data and allow the manufacturer to pinpoint where maintenance needs to be carried out.
Another potential source of error on a packaging line is when changing from one product to another. Zipprich-Rasch at Baumer gives the example of manufacturing lines filling cartons of milk, which can produce three different milk packages per day for three different customers on the same line, he said. That means there are several product changes in the line. 'There is a requirement from the end-user that vision technology has to be easy to integrate and use, especially regarding altering the system setup for different products,' Zipprich-Rasch commented.
Baumer's VeriSens vision sensor has a web interface, whereby engineers can use a standard web browser to call and connect to the vision sensor. Inspection parameters for different products can therefore be altered easily. For instance, the best-before date on different milk Tetra Pak products might vary in position, but only slightly from one product to another, noted Zipprich-Rasch, which means an easy-to-use interface is a great help in adjusting such a print window.
There are other ways that vision can help reduce food waste apart from avoiding printing errors. It can pick out hidden defects in the packaging that could shorten the food's shelf life, for example. Also, aspects like making sure the label is straight can affect whether the product is purchased or not. Farmer at Bizerba commented: 'Our main goal [with a vision system] is to not have false negatives.' He said that false positives, while not as good as having a perfect machine, are acceptable, but the system shouldn't miss a bad package. Flagging faulty packages means that the producer avoids law suits while at the same time selling more of its product because it looks good on the shelf. There is the additional benefit that, if it looks good on the shelf and is sold, it is not going to be thrown out as waste. This might not be the primary objective of a food producer in employing a vision system at its plant, but by reducing the faults in the packaging it can influence consumer behaviour and reduce food waste in this way.