Fighting falsified medicines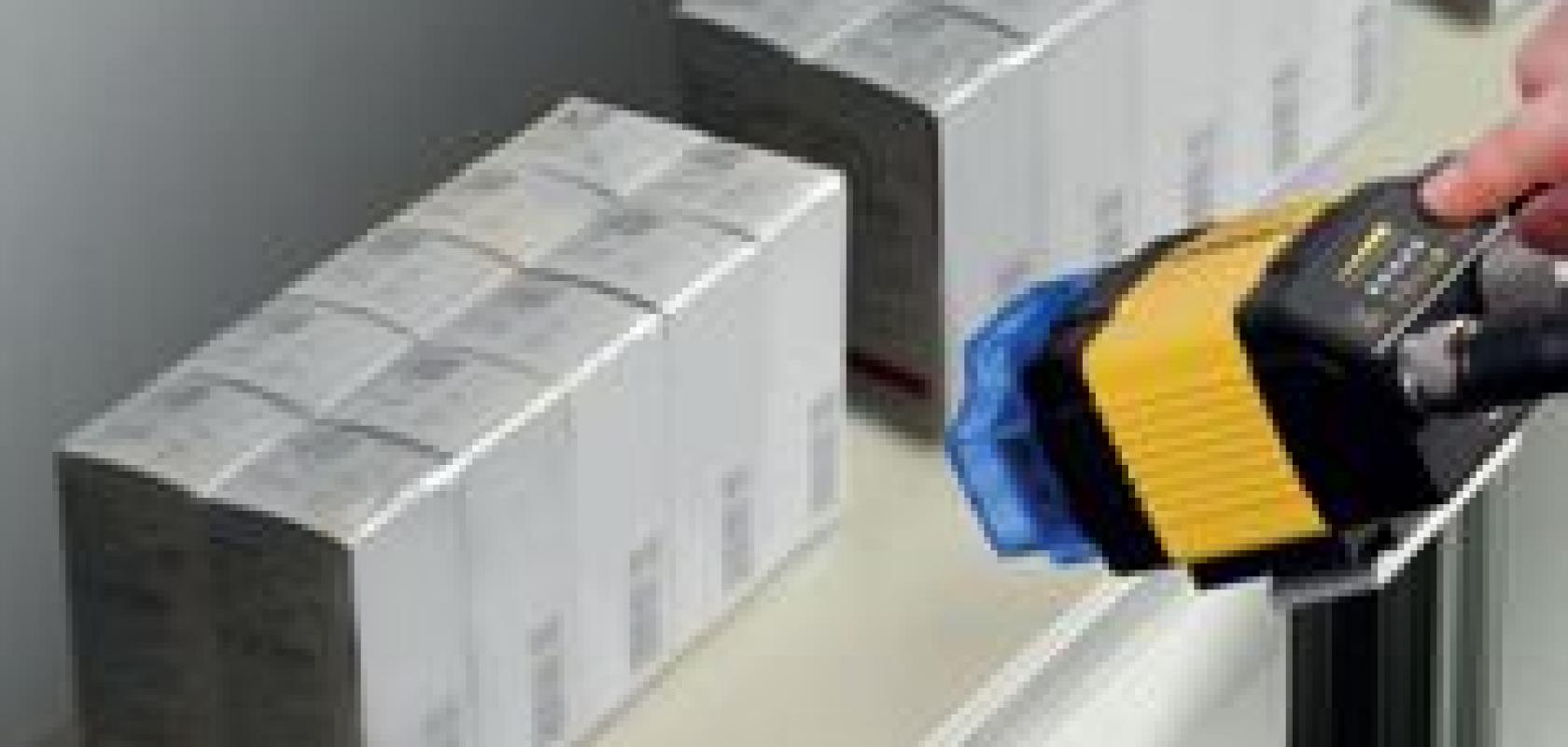 When it comes to packaging medicine, human error is not the only source of faulty pharmaceuticals. Counterfeit medicines passed off as legitimate, while making money for their manufacturers, pose a serious health threat to the consumer. And, as techniques to distribute counterfeit medicines become more sophisticated, the probability of them making their way into the supply chain also increases.
The EU Falsified Medicines Directive (FMD) introduces tougher measures to ensure that trade in medicines is rigorously controlled by strengthening verification requirements. It came into force in 2011, requiring member states to start applying measures by January 2013, with full compliance mandatory by 2017.
Tougher measures imposed by the FMD include an obligatory authenticity feature on the outer packaging of medicines, including tamper-evident seals and a unique identification number on each package. The latter, serialisation, poses new challenges to manufacturers looking to use machine vision to meet the demands of the FMD.
Traceability is a key component in the battle to protect patients from the dangers of illicit medicines. After vigorous discussions in the previous decade about the merits of data carriers such as RFID (radio-frequency identification) tags, there is unanimity today across the industry that the 2D data matrix is the data carrier of choice. This technology uses a multitude of black and white points within a square that can be read easily by smartphones and other popular visual recognition systems.
Machine vision has therefore become a critical capability for reading and verifying serial codes printed on the outer packaging for medicine, thus helping pharmaceutical companies meet the wide range of emerging traceability requirements, including the likely FMD standards. Challenges range from serialisation to strategic technical decisions regarding repository controls. At the imaging level, challenges include reading human readable and reduced space symbology (RSS) encoded data on reflective or curved surfaces moving at production-line speeds. Requirements may also include deciphering additional authenticity features. 
Framing the problem 
'Being "FMD-ready" stands or falls with the ability to code pharmaceutical packs,' explains Christoph Krähenbühl, of 3C-Integrity consultants, based in Staffordshire, UK. His firm specialises in product security, coding, and serialisation – and is involved in coordinating industry response to new regulations. Their work falls within the larger context of developing a coordinated response by pharmaceutical companies which combines other brand protection efforts and technology components, with measures to secure supply chains or stepped-up vendor oversight. 
There are two aspects to the technology side of brand protection. First is serialisation, which includes printing numbers on packs and the ability to read those numbers and transmit this information to those who need it. The second aspect is authentication, allowing manufacturers to provide other overt, covert, or forensic features on packs. Underpinning both aspects is machine vision: if you cannot print and read the code reliably at line speeds, the serialisation initiative will fail. 
'There is increasing global acceptance that serialisation is a key component in the battle against counterfeit and illicit trade,' adds Krähenbühl's colleague Ian Haynes. This means including both human-readable and RSS coding, typically a 2D data matrix, at item-level and aggregate-levels of packaging. 'Serialisation is printing, but also reading code with machine vision,' says Haynes. 
Current machine vision systems, designed for less stringent situations, cannot always handle all this information and are frequently too slow for use in a packaging production line. Optical character recognition (OCR) and optical character verification (OCV) have become the minimum standard. Further, a 2D data matrix must meet rigorous grading standards at line speeds. Off-line verification is also required. 
In addition to problems of serialisation is the issue of brand protection technology, or authentication. Authentication refers to overt features such as holograms or other covert/forensic images that require technology to decipher. 'Machine vision may be used on manufacturing lines to discover authentication features,' says Haynes, such as by finding a unique fingerprint within a 2D data matrix that may then be linked to the pack's serial number. Juxtaposition of these two numbers cannot be copied: the serial number on a pack can be copied, but is designed so it can't be copied while getting the authentication feature(s) to match up, resulting in an unequivocal assurance of authenticity. 
Emergence of requirements like FMD is driving serialisation forward. Haynes comments: 'This is a compliance issue and serialisation will rapidly become an essential capability for every pharmaceutical manufacturer.' 
At this stage in the race, to meet these requirements 3C-Integrity finds the strategic side most exciting. Their experience shows that when implementing serialisation, pharmaceutical manufacturers need to consider a systems problem, selecting printer, substrate, mechanical handling, and camera components so all will accurately and rapidly work together when printing and reading codes. 
Tools of the trade 
The FMD firstly involves ensuring that identification codes can be read accurately. Microscan Systems provides 1D and 2D code readers and machine vision systems for pharmaceutical companies. These are capable of OCR for human-readable information on a label. Tools built into machine vision systems can also interpret human readable text via OCV.
High-speed laser scanner developed by Cambridge Consultants and Ingenia Technology for use in brand protection and product authentication, in conjunction with laser surface authentication technology 
'OCV looks at a standardised date or lot code, and stores each symbol as a separate template,' says Dr Jonathan Ludlow, product manager at Microscan. 'During production, it checks each symbol to determine quality. This is checking "penmanship", while OCR checks content of the text.' That matters when a consumer wants to read the expiration date or lot number, or when a pharmacy responds to a recall order. Another FMD-motivated addition is the ability to deconstruct code which uses special identifiers to define where the next piece of string should be – for example, a use-by date or serial number. Microscan's AutoVision systems now are able to check the syntax of a string and separate such components. 
Microscan's smart cameras have a built-in light and liquid auto-focus lens. These set the focus and exposure automatically as is commonly done in digital cameras and smartphones. 'This is new in machine vision,' notes Ludlow. Modifications to meet pharmaceutical requirements include a code quality grading tool, which evaluates barcodes or data matrices according to international ISO standards, thus ensuring that the end user who scans the product can read the label accurately. 
Labels and tags can be scratched or torn. Cognex, producers of machine vision systems and barcode readers, have developed a robust tool to read data matrix codes even when damaged. Their PatMax pattern-matching technology learns an object's geometry using a set of boundary curves, then looks for similar shapes without relying on specific grey levels. The ID Max code-reading algorithm analyses the shape of a data matrix code. This is unique because most readers compare code to a known standard so the quality of identification decreases with distortion. ID Max, however, accounts for distortion and is able to handle degraded labels. This robustness allows more flexibility such as reading through a plastic film. 
Tracking, tracing, and reading 
Aggregation in the pharmaceutical industry involves reading a package's unique serialised code at every step of the manufacturing and distribution process. 'The goal is to have a reader that does not reduce production rate and does not decrease productivity with false rejects,' says Olivier Feraille, manager at Cognex. 
Cognex's system can also do OCR: this allows a single system to check characters associated with expiration dates or lot codes and to read the data matrix code immediately after it is printed on the package. If the code is not readable, or a character is missing, the package is rejected. 
Complete traceability within a pharmaceutical plant involves control at each packaging stage, e.g. bundling the individual packages into a carton and then loading the cartons onto a pallet. A challenge for Cognex was to read information accurately and fast enough to do character recognition and data matrix reading on the first step of production, and also have sufficient resolution to read quickly a large number of data matrix codes simultaneously. But later on the line, reading the carton-sized field of view – albeit at a slower pace – requires a change in camera properties to allow simultaneously reading a large number of data matrix codes. Cognex offers a range of products, starting with 640 x 480 pixel cameras, sufficient for the packet codes, to very high resolution cameras (five megapixels on In-Sight, and 20 megapixels with the Vision software VisionPro).  
A major challenge facing the industry in general is to create inexpensive serialisation capability for companies that are familiar only with relatively simple code-reading systems. Many of these end-user companies do not want to become machine vision experts. 
Microscan's new integrated system, marketed as Auto ID Plus, uses a Vision Hawk smart camera and the latest line of AutoVision software. It can read codes, do OCR and OCV, and check label characteristics. 'If you were checking the content of a label on a package, you could see if the tamper-proof seal is present and in the right position, or if the label is crooked,' explains Ludlow. Information from different cameras can also check that the primary package label matches the carton and product insert identification. 
Engineers at Olmec-UK install vision systems into existing manufacturing processes. 'We can run higher resolution images at higher speeds, and can leverage algorithms from a number of suppliers to optimise for specific applications,' says Rob Pounder, technical director at Olmec.
Screen shot of verification and label inspection using Microscan's AutoVision system 
Olmec's vision platform VP3-CR combines defect detection, blister-pack inspection, and 1D and 2D code reading and verification. 'The main idea of FMD is [to provide] a system that can be placed into an existing process, to carry out code reading and accept or reject [the package], then pass it to the next step,' explains Pounder. The Olmec system implements single camera installations placed inside a machine that can be integrated into existing equipment. 
Authentic fingerprints 
Tracking encoded serial numbers is important for identifying products, but authentication is needed to control whether products are counterfeit or not. 
Earlier this year, product development firm Cambridge Consultants worked with Ingenia Technology to improve both speed and sensitivity for product authentication. Cambridge Consultants upgraded Ingenia's laser surface authentication (LSA) technology so it could be incorporated within an existing on-site vision system, thus enhancing the reliability and efficiency of checks on the authenticity of packages received at a pharmacy. 
The LSA reader scans the package with red lasers, forming a 2D image of the object's reflectivity. This 'fingerprint' is then compared with a database of images. The uniqueness of each reflection signature ensures that a counterfeiter cannot obtain a matching fingerprint. 
'LSA is unique. It uses natural inherent characteristics of the material, and there is nothing to indicate which part of the product is the active area,' says Martin Cooper, senior consultant. 
A hologram as an authentication feature means that all a counterfeiter has to do is 'work out how to make holograms and stick them on the package in the same place'. But LSA records the particular surface microstructure of each item. 
Cambridge Consultants' upgrade is a scanner that can be fitted above production lines moving at up to 50 items per second. An Ethernet connection connects to the existing database and software. 
'The problem will be cost of implementing [LSA technology],' explains Cooper. Ideally, FMD-motivated improvements would use existing infrastructure, so as not to require hundreds of thousands of pharma manufacturers across Europe to invest in expensive new equipment. 'There's the outlay cost of getting it running; the other issue is predicated on everyone being connected to repositories proposed by the FMD.' 
Moving forward 
The main objective of FMD regulations is to fight the counterfeit medicine business. 'Because legislation isn't firm and fixed yet, companies will not invest in new processes,' adds Pounder. Rather, they will apply existing technology to add security. 
Eventually, inspecting contents of individual packets will provide the utmost in control. But for now, creating cost-effective and simple serialisation solutions is primary. Using machine vision to help meet regulations is critical not only for health and safety, but also to ensure that the industry does not lose productivity. Regulatory agencies will be keeping close tabs.