Start as you mean to go on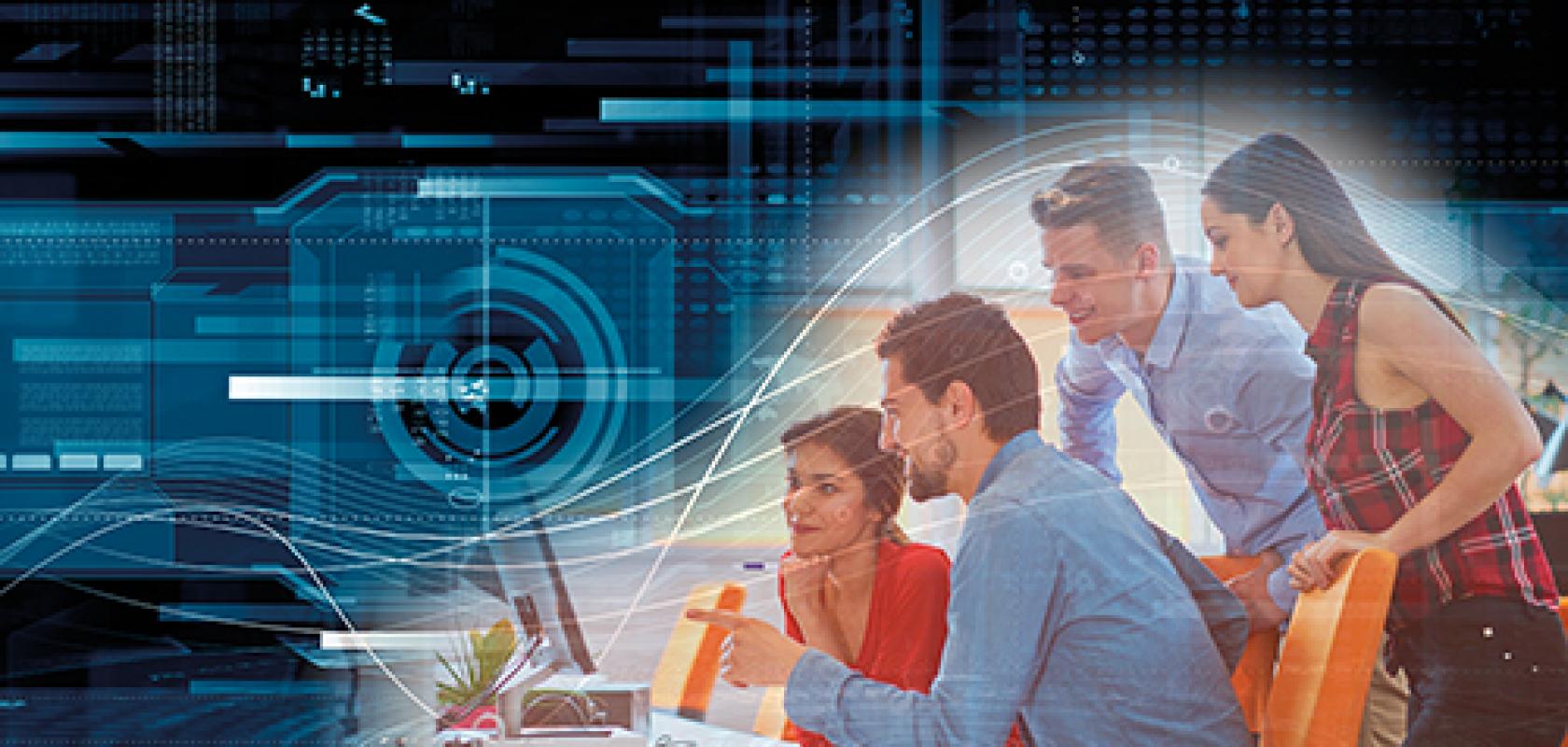 Start-ups are the lifeblood of any industry, some might say. They are the foundation of exciting new technology, but turning that technology into a commercial prospect is fraught with difficulties and young companies have to deal with questions like how to acquire funding and protect intellectual property, as well as how to transform an idea into a product.
Universities are one common source of new companies, and most will have incubator programmes to launch start-ups. Dr Sieglinde Amelia Walter, project manager at TUM Entrepreneurship, the business incubator at the Technical University of Munich, advises those considering spinning out technology into a commercial company to talk to targeted customers and find out whether there is a real market need for the proposed idea. They should also consider if they can maintain a competitive advantage over time.
In 2014, Frederik Brantner, Lukas Zanger and Nikolas Engelhard founded Magazino, a robotics firm that was spun out of TUM through TUM Entrepreneurship. Magazino's robots are designed for the logistics market for picking and transporting items around warehouses. They use 2D and 3D cameras, and make measurements by laser line projection to give coordinates for the robot arm to grasp an object. The company now has customers including a book distributor and Fiege, which uses Magazino robots to pick shoes ordered online. It had financing from the High-Tech Founding fund and two angel investors in 2014, and Siemens Innovative Ventures joined as an investor in June 2015.
Walter commented that TUM Entrepreneurship will firstly look at the team behind the idea when deciding whether a technology is viable to commercialise. 'We assess the motivation of the founders to make sure they are fully committed to make a success out of the project,' she said. 'We then look at the competitive landscape and clarify early on the IP situation. At the same time a panel of tech experts review and analyse the innovation level and robustness of the underlying technology.'
Protecting intellectual property is one of the most critical starting points for a successful business, as a company will often trade on the strength of its IP portfolio. 'The most frequent pitfall is in not talking to the university about the IP situation,' Walter remarked. 'It is fundamental to clarify the IP situation as soon as possible.'
Paris-based Chronocam, which develops bio-inspired vision sensor and processing technology, was adamant from the beginning to have strong IP, according to Luca Verre, CEO and co-founder of the company, which was launched in September 2014.
Chronocam has its roots in the Institut de la Vision, a research lab affiliated with Université Pierre et Marie Curie (UPMC), CNRS and Inserm. Chronocam's technology is largely based on 15 years of research at the Intitut de la Vision into how the retina works and modelling the retina in silico, as well as an effort to develop a bio-inspired approach to computer vision.
In addition to the connection with the Institut de la Vision, Chronocam also acquired IP and recruited people from industry, other research labs and universities. 'Our goal was to have very strong IP, so we gathered a lot of the available IP and research related to our technology,' commented Verre. The IP and knowhow was partially from the Consejo Superior de Investigaciones Científicas (CSIC) in Spain and the Austrian Institute of Technology (AIT) in Vienna. 'Over time things will change and evolve, but the value of the company remains around a strong IP, technology knowhow and talented people,' Verre added.
'The foundation of the research made in this institute [Institut de la Vision] has always been to try to replicate and understand how biology works and to build silicon models of biology,' Verre explained. Chronocam was created with the mission to bring this new silicon retina and bio-inspired computer vision approach to markets where vision is used by machines, such as by cars, industrial automation, or security systems. Its CMOS vision sensors emulate biological vision by reacting to what is happening in the scene and acquiring only the necessary information, rather than taking snapshots of the entire scene at fixed points, as with traditional sensors.
Chronocam was selected as the most promising start-up at the investment conference Inpho Venture Summit in Bordeaux, France in October 2016. Around the same time, it announced it had raised $15 million in series B financing, including investment from Renault.
Chronocam's initial funding was through seed sources in France. The four founders also gathered money from family and friends. The company wasn't part of an incubator, but got its grounding in a business accelerator, iBionext, created by one of its founders, Bernard Gilly, who is chairman of Chronocam. He is an entrepreneur in the biotech and medtech field. IBionext launched a few start-ups, many related to work coming out of the Institut de la Vision and mostly in biotech and medtech. Chronocam does not fall exactly into this space, but its foundations are in the biological field. 'We benefitted from this accelerator, which evolved over time to become a venture capital fund,' Verre recalled. 'We not only had access to services provided by iBionext in terms of admin, finance, IT, legal, and so on, but we also received venture capital from the accelerator.'
Chronocam didn't start with a product; it started with the technology, according to Verre. 'In the beginning it was a challenge to understand how to transform the technology into a product,' he said. 'It takes time, because the product has to be developed and engineered. In the end, you need to make sure you have the right financial partner to support this research and development engineering effort over a period of time.'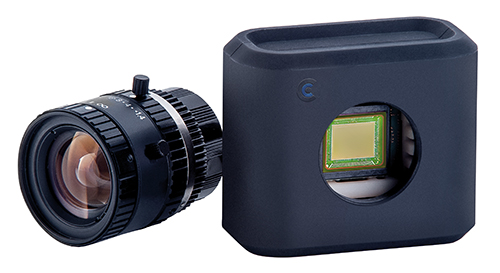 Chronocam, which spun out of the Institut de la Vision in September 2014, bases its camera on a bio-inspired approach to computer vision
As the product can be applied to many industries, the company made a point of showing the technology to as many potential users as possible. This meant Verre and the team could collect feedback to segment different markets and assess the feasibility of what could be achieved over what kind of timeline and for which markets.
'The team has been built around people close to the technology, but not necessarily the market,' Verre said. 'Therefore we have been focusing on building up knowledge within the company of specific markets and application areas – automotive, industrial, etc. We also use our initial engagements with our first customer leads to give us a leg up with the marketing – they help us to specify or at least to drive to a certain extent our development. This has been quite useful.'
Today, the firm employs around 50 people for chip design and computer vision development. It is planning to launch its first product at the end of the year, targeting the industrial automation and automotive markets, as well as some Internet of Things applications. The plan is to grow the team with a focus on engineering, and then, towards the end of next year, put more emphasis on product marketing and sales, Verre said. He sees sales ramping up in 2019.
Industrial imaging
Chronocam identified industrial automation as one of its target markets, but many young companies boasting clever imaging capabilities won't instinctively choose the manufacturing sector, preferring the potentially higher volumes of automotive or retail. The German engineering association, VDMA, has launched an initiative called the Startup Machine that aims to connect start-up companies with the machinery sector.
'Start-up companies usually don't have the machinery industry as a major customer sector on their radar,' commented Dr Eric Maiser, head of the VDMA competence centre Future Business, within which the Startup Machine falls. 'I don't think start-ups know they have a really big pool of possible customers in machinery.
'The basic idea behind the new Startup Machine service is to address the huge pool of start-ups out there, pick out the right ones for the machinery industry, and bring both communities together,' Maiser added.
A lot of the VDMA's member companies are small and medium-sized enterprises, which don't have their own think tanks to address trends happening outside their sphere of expertise in any depth. 'For artificial intelligence and machine learning in particular, we were aware very early on that there are a lot of start-up companies that could be helpful for the machine makers,' Maiser said. He added that, although there are 380 companies in the VDMA software group, their expertise was in manufacturing execution systems or simulation tools, and AI was new to most of them. 'It was clear we need outsiders, companies from the AI community to address this.'
The VDMA has already run three hackathons, events where computer programmers collaborate on writing code. That's not something the machinery industry is used to, according to Maiser, and the VDMA hasn't addressed this in the past. The hackathons involved hardware and software prototyping for a specific machinery cluster, such as textile or plastic machines. 'Hackathons are a good idea to make the machinery sector interesting for start-ups, while also bringing more of a start-up way of thinking into the machinery industry,' he added.
Maiser said that machine vision is a good community to bring both parties – start-ups and machine makers – together, because vision firms know the machinery industry as their customers, as well as having an idea about how the start-up community operates – a lot of machine vision firms are small companies often with experience of being start-ups themselves.
In addition to the hackathons, the VDMA will offer presentation slots for start-ups to give elevator pitches at the German Machinery Summit in October in Berlin. It also plans to partner with one or more international organisations representing the start-up community – the idea is to pick out the start-ups from the books of these organisations that could be of interest for the machinery sector, while giving the start-ups access to machine makers.
'Compared to places like Silicon Valley or Israel, which have vibrant start-up communities in relatively confined regions, Germany is different,' Maiser commented. 'There is no one large hub, the community is a lot more distributed and has been traditionally strong, especially around the widespread university landscape with their own technology incubators. But there is a growing start-up scene in Berlin, as well as in areas such as around Munich, Frankfurt and Hamburg.'
While the VDMA tries to tap into the start-up scene outside the machinery sector, illustrating how important new technology like AI could be to factory automation and manufacturing in general, governments, technology clusters, trade fairs and other organisations continue to work to foster growth of start-ups. 'Technology clusters are important as they create an ecosystem our start-ups can build on: best practice sharing, attraction of talent, as well as connecting with investors,' commented Walter at TUM Entrepreneurship. She added that governments also play an important role to help form start-ups, especially in the pre-seed phase.
And in terms of trade fairs, SPIE Photonics West, which takes place every year in San Francisco, is one example of a show that runs a competition for start-ups, where they pitch their technology to a panel of judges – the surface inspection company, 8Tree, won the Startup Challenge at Photonics West in 2013.
It remains difficult to commercialise new technology, with hardware in particular difficult to secure financing for, but with markets like autonomous driving demanding advanced imaging, there are plenty of opportunities to develop clever vision products.