Turning tech into business triumph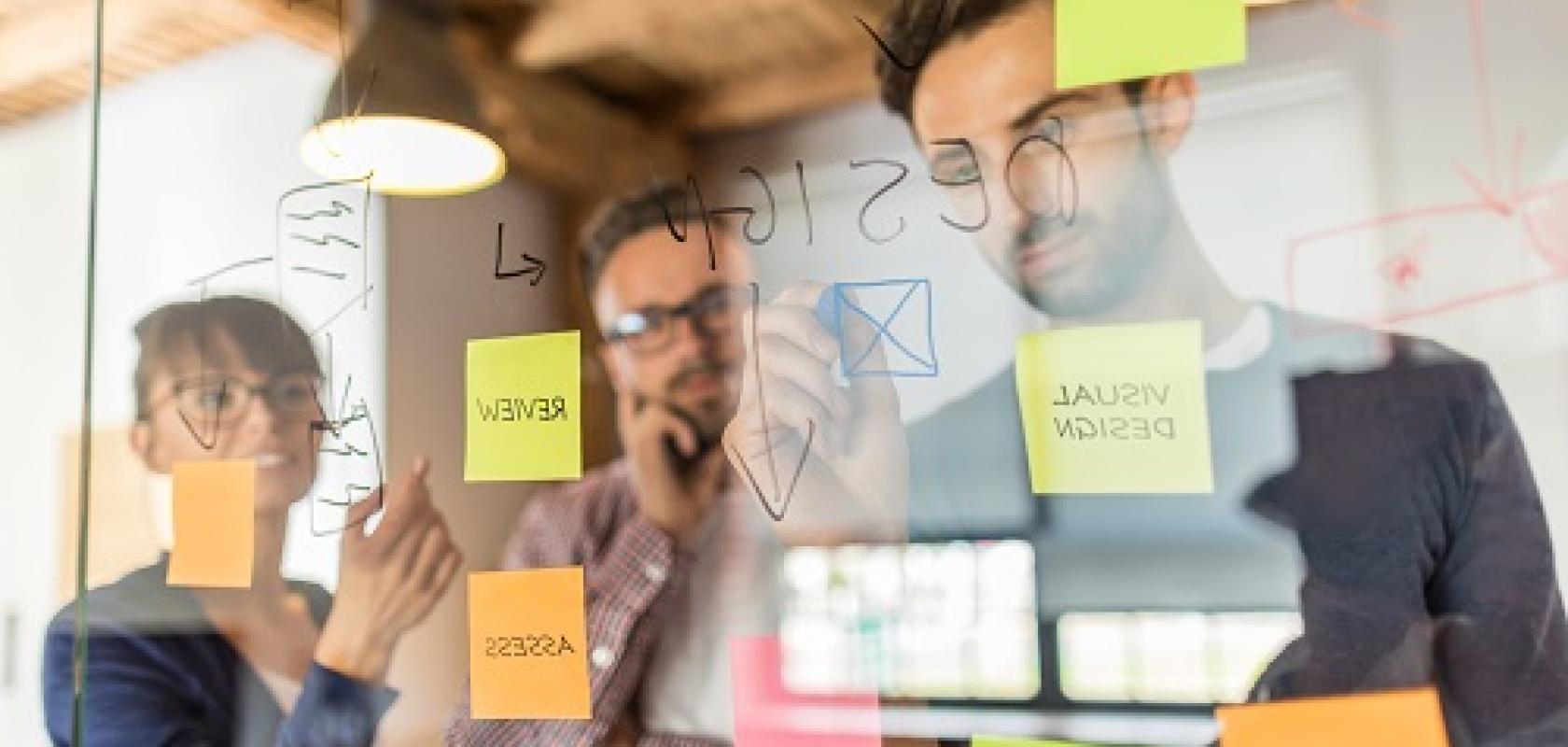 The machine vision sector is a natural home for start-ups. A lot of the now dominant players in the market began as technology start-ups, and while the industry has grown and matured it's still an area where technical innovation can flourish.
Chris Yates, director at Vision Ventures, a company specialising in corporate transactions in automated imaging, machine vision and computer vision, said the vision tech sector provides tremendous opportunities for start-ups, and is an exciting market to be part of from a founder's perspective. There's also excellent investment potential, he noted.
There are new approaches to vision technology being developed and commercialised all the time, which can be applied to a vast array of automation and imaging tasks.
'The sheer scope of vision technology is probably one of the most unique aspects of the sector, and brings with it a wealth of opportunity,' Yates said. 'However, for both start-ups and investors, this breadth also creates a clear need to understand market structure and dynamics in detail in order to be successful.'
Changing landscape
One area that has had a marked impact on the vision start-up landscape in recent years has been the phenomenal development effort around neural networks and AI-based image processing. Over the last decade, this technology has moved from academic research labs to a topic that almost every company in the vision sector is addressing – a trend further enabled by powerful processors such as GPU modules, together with freely available neural network architectures and associated tool chains like TensorFlow and Keras.
'Both these points [AI and processors] have considerably lowered the barriers to entry for start-up companies to develop vision AI products for the market, and open the way for many new companies to enter the space,' said Yates.
The combination of inexpensive, low-power computing, AI tool chains, and high-quality image sensors, means that extremely powerful vision systems can be built for many different domains. Whereas the need for a PC would previously have ruled out such applications, Yates pointed out that embedded vision is now providing value in consumer home goods, agricultural sensing, medical devices, waste recycling and many more areas.
'Vision has the potential to become truly ubiquitous, and it is an outstanding success of the vision industry that many companies are developing vision systems targeted at specific domains, while using the same fundamental technology building blocks,' he said.
Markus Lukasson, founder and CTO at Berlin-based Nyris, noted that a huge amount of new start-ups are applying machine learning to solve vision issues. Nyris launched its visual search engine in 2017.
'What is special about vision start-ups is that machine- and deep-learning is advancing so fast, and that new opportunities to apply machine learning to solve a problem that has not been practically or economically solvable before, pop up every day,' Lukasson said. 'Everything is changing fast and this speed creates challenges and opportunities alike.'
Lukasson added that it's become cheap to launch a software-based vision start-up, but that vision hardware requires significantly more investment.
Global awareness of the success of the vision industry has also changed the start-up landscape. Whereas, traditionally, start-ups in the vision sector often looked to organic growth based on dedicated internal expertise, Yates observed that, today, demand for vision technology by large end-user markets – and the major suppliers to these markets – has attracted many financial and corporate investors to vision tech.
'The availability of significant finance to early-stage companies has enabled them to develop products quicker and scale faster, as well as create more solution-based product offerings,' Yates said. 'Additionally, the continued growth in number and size of vision acquisitions demonstrates this is a very attractive sector for start-up companies and their investors.'
Clear positioning is vital
Vision technology can be regarded as a horizontal sector serving different market verticals. There are many different product types, such as hardware, software, systems, and services, and each requires tailored business models and separate channels to bring a product to market.
In Yates' view, one of the most important things for a new company entering the vision sector to consider is which part of the overall value chain it addresses with its offering. Clear positioning in the value chain can allow a company to identify the best partners to help with the go-to-market, whether these are key suppliers, or strategic or channel partners. Such an approach also helps companies to target the right customers with products that meet their needs, as well as identify those companies that are actual competitors.
'Particularly for new companies, this understanding can also help clarify additional customer needs, which may be important for scaling and growth,' Yates said. 'For example, the long-term support and maintenance requirements that are very important in verticals, such as factory automation, and sometimes not fully appreciated by early-stage companies.'
When it comes to the strategies and approaches machine vision start-ups adopt to address challenges, mitigate risks and exploit potential opportunities, Yates said that many companies will go through a phase of market learning, often led by engagements with early customers and the adaptation of first products to a customer's specific needs.
'This can be a very effective way of mitigating risk by working on a clearly defined real-world problem, generating revenue, and also creating credible reference cases to help secure other customers, or for support in raising finance,' Yates explained.
Another interesting strategy that Yates has seen evolving, is the creation of well-defined innovation programmes by larger companies, either in the vision sector or in the wider automation market, specifically to address the interface to start-up companies. Here, the benefit to the early-stage company can be a better understanding of wider market needs through the interaction with an established player, as well as a potential valuable strategic partnership.
'For a larger company, these types of programmes provide a route to early validation and visibility of new technologies and products, without the risks associated with early-stage investment or acquisition,' Yates said.
For Lukasson, the most important approach for vision start-ups is to have a passion for the problem being solved. As long as this underlying motivation is in place, he believes there is a good chance the company can compete.
'Don't become a generalist,' Lukasson warned. 'Those general vision problems are being addressed by Google, Alibaba and co. Use your speed, speed is your major advantage as a start-up.
'Everything in machine vision is changing rapidly,' he continued. 'Things that were not possible three years ago are a commodity today. Enterprises can't change that fast, so their solutions are usually outdated when they are released. This is your opportunity!'
Multi-disciplinary approach
Alex Shulman, co-founder and CEO of Saccade Vision, made the point that, unlike many other sectors, machine vision start-ups tend to work across different technology disciplines. 'Even start-ups that develop pure software products often require understanding of sensor hardware, optics, physics, communication and integration protocols, as well as deep application-specific knowledge,' he said.
Saccade Vision, which was founded in 2020, launched its MEMS-based scanning 3D vision product at the 2022 Automatica trade fair. The start-up has completed a number of pilot projects with integrators and end-customers, and has made post-pilot sales.
For Shulman, one of the major challenges, and risks, for successful computer vision applications is the quality of data acquisition, especially since this often depends on an optimal hardware setup for a specific task. Companies trying to solve a real-life problem need to avoid a garbage-in-garbage-out situation, he advised.
'The camera resolution needs to be sufficient, as well as the effect of illumination, processing power, optics and many other real-life factors – all must be considered,' he said. 'It is true that with powerful and sophisticated algorithms, sub-optimal imaging may sometimes be compensated. However, this will require significant software development efforts and eventually will affect the robustness of the solution. This is one of the reasons why computer vision start-ups often require a multi-disciplinary approach.'
Understand your competitors
Looking ahead, Yates believes it is important for companies to focus on where the value is being created for the customer, and to capture that value in a way that is simple for customers to implement. Typically, a vision product fits into a larger ecosystem, whether this is an automated manufacturing line, a driver assistance system, or by providing data to a cloud platform.
'Making it easy for a customer to adopt a new vision tech product within an ecosystem they fully understand helps reduce barriers and shortens the time to achieve the first all-important market entry, from which the company can grow and evolve,' Yates said.
Yates also stressed the importance of understanding the real capabilities and true weaknesses of competitive solutions – especially since many applications in the vision sector have been addressed with solutions that have resulted from significant development efforts and a deep understanding of customer needs, not all of which may be visible to a newcomer.
'Early and objective analysis of competitive performance can significantly lessen the risk of failure or wasting precious resources within the company,' said Yates.
Over the medium-term, Yates observed it is also important to have a strategy for the growth and future of the company that matches the founders' and shareholders' desires. This can provide a helpful underlying structure throughout the development of a company and support strategic decisions, such as when and where to raise finance, what company status would be most attractive to achieve before seeking an acquisition, or when to engage with strategic partners.
'Particularly if the company is thinking about a potential M&A project in the future, a professional review of strategic readiness can be a useful exercise to complete, in order to identify development options which can best position the company for a future strategic acquisition,' Yates said.
Shulman stressed the importance of quantifying the benefits for customers and proving fast return-on-investment. This can be by facilitating simpler and faster business processes for customers, preventing costly and dangerous processes, reducing direct costs, or by enabling improvement in the top line for customers.
Meanwhile, Lukasson's advice was: 'Keep your speed, this is one of your biggest assets.' He added: 'Don't forget that you need a kick-ass sales and marketing team to sell your product. Technology alone will not get you anywhere. Finding good sales people is as hard as finding good developers or data scientists.'
Ultimately, as Lukasson stated, start-ups should 'be bold and be ready to pivot multiple times to find the right product-market fit'.