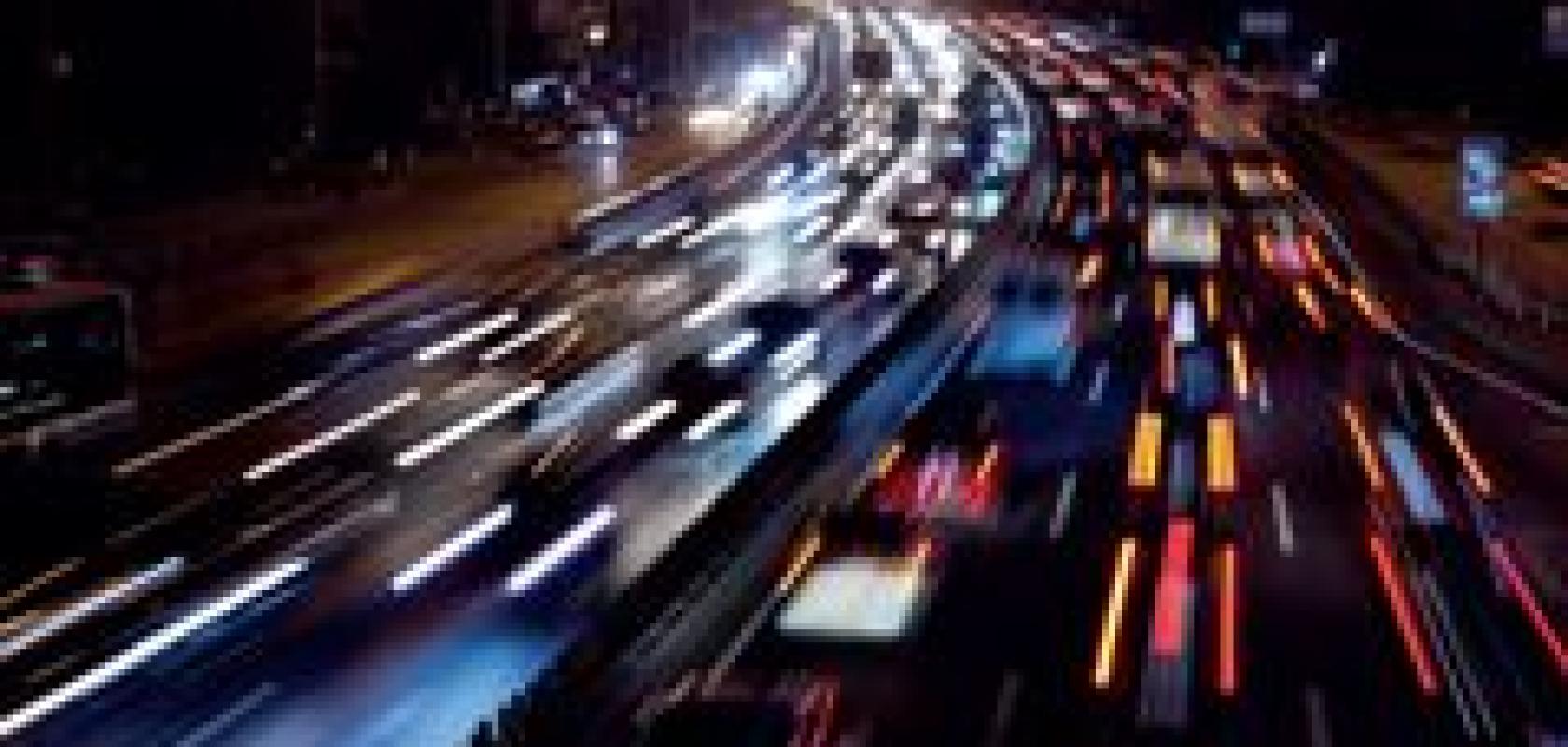 The traffic control industry is an ever-growing market with new transport infrastructures being built worldwide, from the trans-European road network that is expected to grow by 4,800km per annum until 2020 to China's national trunk highway system, which is expected to reach a total of 3 million kilometres by the same date. Last year China's level of private car ownership reached 75 million, hence the need to expand the road infrastructure.
Traditional traffic enforcement involves devices using laser, radar or inductive loop sensors to detect vehicles and measure their speed, as well as a high resolution camera to provide documentation of the violation. These systems have typically been limited to measuring the speed of a vehicle as they pass one at a time.
The industry is beginning to recognise the considerable benefits of integrating vision technologies. These include digital shutter sensors, high speed interfaces and software development kits for developing a camera application. Interline frame transfer CCDs and global shutter CMOS devices have eliminated the dependence on a mechanical shutter. Like any other mechanical component, a mechanical shutter has a much shorter lifetime compared to a digital shutter often leading to system downtime and costly maintenance.
In 2010 Italian traffic control company Kria launched its T-Exspeed 2, a more compact version of its original T-Exspeed, which uses computational stereo software algorithms to track and detect multiple traffic violations. These fully automated systems use digital cameras to detect multiple traffic violations such as excessive speed, red light violations and forbidden left or right turns. The high resolution digital industrial cameras involved can operate all day every day and can measure vehicle speed up to 300km/h and track many vehicles in parallel (up to a three-lane footprint), in both directions.
T-Exspeed incorporates a handful of additional features such as an Automatic Number Plate Recognition engine (ANPR) and 3D vehicle classification. Used in road surveillance, the real-time ANPR engine reads domestic and international number plates and matches them to a user-defined black list to, for instance, detect vehicles carrying dangerous goods. The system can also provide the complete trajectory and a 3D reconstruction of the shape of a vehicle for recording traffic violations.
Using Allied Vision Technologies (AVT) Prosilica GB cameras, GB1380C and GB2450 GigE, T-Exspeed is already implemented on highways and metropolitan areas in Italy and has been approved by the Italian Ministry of Transportation.
The 1.4 Megapixel GB1380C and 5 Megapixel GB2450 are board-level cameras with a Gigabit Ethernet interface (GigE Vision). Both cameras feature Sony CCD sensors (ICX285 with ExView technology for the GB1380C and ICX625 for the GB2450) offering high sensitivity, low noise, and fast frame rates. The cameras are fitted with 15-35mm OEM lenses for stereovision. Kria selected the board-level Prosilica GB cameras for the reliability of their Gigabit Ethernet interface that outputs high resolution images at speeds up to 1GB/s in real time. Their small form factor (51 x 89mm) also allows them to be tightly integrated inside Kria's IP66 enclosure without the need for additional protective casing.
The three Prosilica GB cameras are mounted in a 70cm tall stereo set-up inside the housing, with the two monochrome GB2450 cameras on either side of the colour GB1380C camera. The device is placed on a vertical pole mount at a slight angle from traffic, 15-25m behind or ahead of the monitored area. The stereoscopic set-up allows the two GB2450 camera sensors to compute the speed and trajectory of each passing vehicle by simulating depth perception and analysing the distance between the sensors and the vehicle. The two monochrome cameras are synchronised to run 15fps in continuous shooting mode. The colour camera is programmed to capture a shot of a vehicle when a defined traffic violation occurs. The colour image is automatically associated with the traffic data to provide the necessary legal documentation for the traffic violation file requirements. Parameters such as shutter speed, gain and binning are dynamically controlled by the processing unit in closed-loop to adapt to any lighting and weather conditions.
Adimec's vision products designed for the defence market, which have outdoor imaging capabilities, are also appropriate for traffic applications. Adimec has developed a traffic solution for an undisclosed customer, which required an imaging solution that could cope with variable light, reflections, and visibility, in difficult environmental conditions such as rain or fog. Adimec's marketing media specialist Gretchen Alper says: 'That's where we've had some success and that is why we're pursuing it further.'
Speed kills
Traffic control cameras can be linked to the computer that analyses the images with a copper cable or fibre optic depending on the distance, either on-site or up to 20km away. The computer is normally an industrial Microsoft Windows PC with traffic violation detection software. The computer manages and stores the video and image data that it transmits to the motorway control room in real-time via a TCP/IP network. The computer, usually located at a police control room, will have a server with an encrypted database that receives selected compressed data from the computer and allows clients and authorised users to retrieve all traffic violation records and documentation.
Cameras can also carry out self-diagnostics during each detected traffic violation. The self-check output is automatically added to the violation documentation for legal purposes. The average certified error rate is less than 1 per cent on speeds in the 20-240km/h range. Ultimately these camera systems are visible light, CCTV systems with video detection software. They have a number of disadvantages including losing image quality in bright sunshine and shadows or adverse weather like snow and fog. The variable conditions can confuse the video detection software and produce an unclear image, making the traffic monitoring system prone to errors.
This can be avoided by using thermal imaging cameras. Just like CCTV cameras, thermal imaging cameras can be installed without breaking up the road pavement, but because they rely on thermal contrast instead of colour contrast they are not hampered by the factors that limit the reliability of CCTV-like systems.
Thermal imaging's detection of objects' electromagnetic radiation and its intensity means they can produce clear, high contrast images, regardless of lighting conditions. For example, Flir's thermal imaging cameras can be used to see in complete darkness, through smoke and fog. The thermal cameras provide extremely high image quality, up to 640 x 480 pixels resolution. Flir Systems also produces thermal imaging cameras in pan and tilt platforms. These cameras can be turned and tilted to scan large areas. Due to the rugged design of Flir's uncooled microbolometer cameras they are practically maintenance free. Often these camera systems also include a visual light camera for optimal vision in all lighting conditions. Most thermal imaging camera models can also be connected to TCP/IP networks, making them very easy to integrate into existing video detection systems.
Connecting cameras
A Camera Link or GigE Vision interface is commonly used for connecting a camera to a PC in demanding traffic applications such as tolling or enforcement. Both technologies provide high bandwidth to facilitate high resolution and fast frame rate transfer of uncompressed, low latency image data. GigE Vision offers additional benefits such as off-the-shelf Ethernet components for reduced integration costs and long cable lengths up to 100m on a single copper link or more using switches or fibre optics.
Machine vision cameras also offer many advanced features such as low latency trigger for timely image capture, flexible exposure, gain and binning modes to adapt to any outdoor lighting conditions; digital shutter and high sensitivity to minimise motion blur and image distortion; as well as configurable input, output to synchronise the image capture process with traffic system peripherals such as ground loop, radar or laser triggers and LED or xenon lighting. Some camera manufacturers are introducing new features specifically designed for the traffic market. Integrated lens control for instance, supported by the Prosilica GX family from AVT, has allowed integrators to eliminate the lens control box previously necessary for anyone wanting to incorporate remote zoom, focus or iris lens control.
Existing lens controls such as video auto iris, designed for continuous imaging are inadequate for asynchronous triggering often used in tolling and speed enforcement applications. This is because video auto iris lenses, originally designed for analogue interface cameras, rely on a continuous video reference signal to change the iris opening. A digital interface camera operates in the digital domain allowing users to synchronise image capture with real world events such as a passing vehicle. To address this scenario, Japanese company Kowa Optimized has developed the P-iris lens control. Termed for precise iris control, these lenses mean the iris of the camera can be adjusted and frozen at a desired location using a stepper motor. This capability allows asynchronous image capture to be used with digital interface cameras and remote lens control. On bright, sunny days, this can be used to manage blooming and smearing inherent in CCDs or shutter inefficiency experienced by CMOS sensors. During cloudy conditions the iris can be opened to minimise exposure time and prevent motion smear images.
Camera installation and maintenance costs are motivating integrators to reduce the number of camera installations. In an open-road tolling concept, a single camera could replace multiple lower resolution devices to reduce system complexity, sources of failure and required infrastructure. Growing acceptance of digital camera technology is motivating optical companies to improve existing motorised lens control schemes.
One new application Sony expects with forthcoming high definition (HD) cameras are police cars with HD cameras that can record a detailed picture of an entire crash scene that would not be possible by an individual with a digital camera.
Sony Europe's Image Sensing Solutions business development manager Stéphane Clauss says: 'Very high resolution cameras are to be installed on police vehicles, though not for ANPR or incident detection. These high resolution cameras on the car's roof are there to grab images of a scene to be used as a kind of reporting media, to get a picture of a highway where there is a crash. It's to ensure there are enough pictures of the scene to analyse later.'