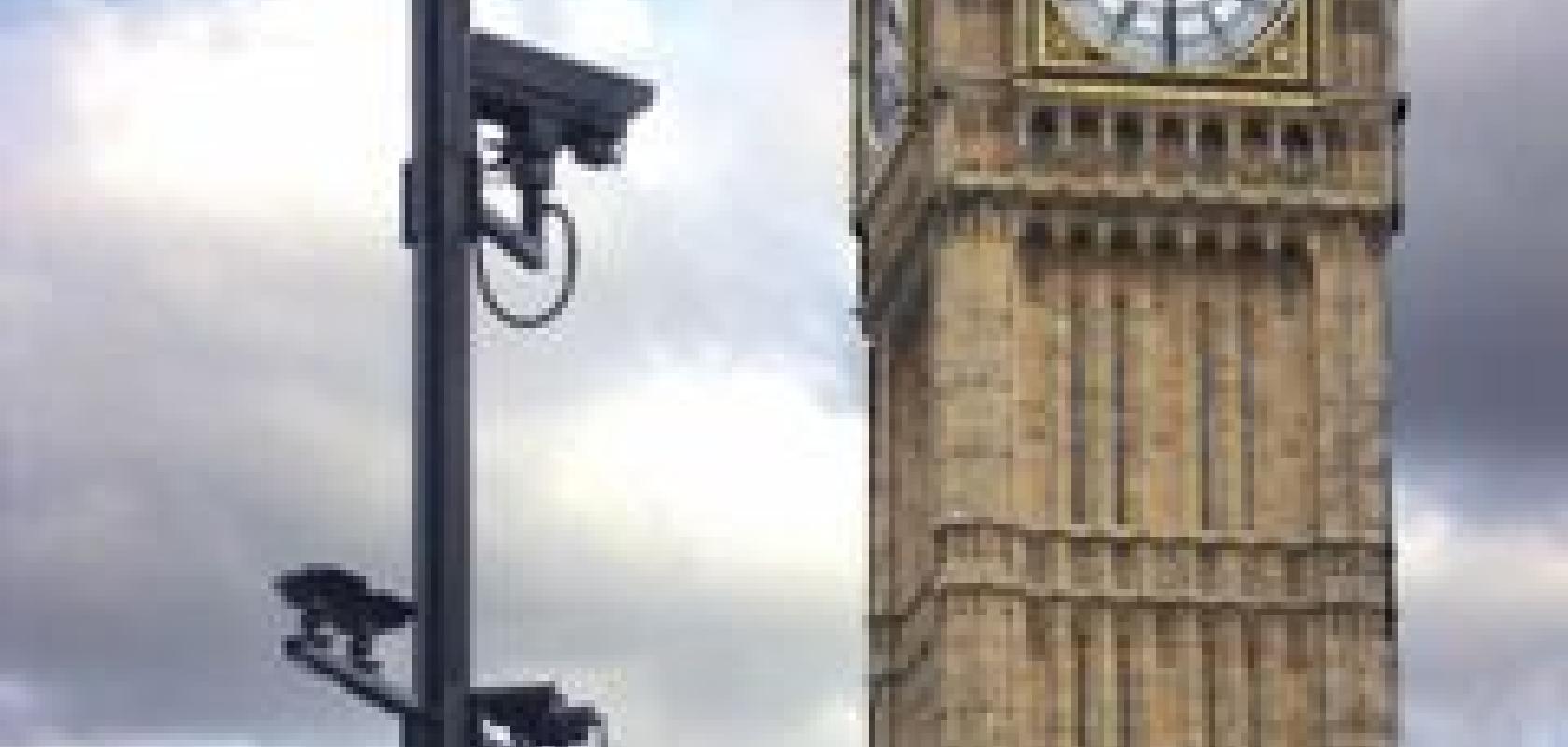 Congestion is something most major cities experience to some extent. Last summer, news from China reported a traffic jam stretching 100km and lasting nine days on a trunk road into Beijing. Congestion charge schemes are in place in London, Singapore and Stockholm in an attempt to dissuade drivers from travelling in the cities between certain hours. The schemes use electronic toll collection or automatic number plate recognition (ANPR) to invoice vehicle owners without stopping the flow of traffic.
Intelligent transport systems (ITS), such as the congestion charge scheme, are springing up to monitor traffic flow, for traffic enforcement, for automatic tolling and for security purposes. In China, the authorities have been investing heavily in ITS: according to camera provider Allied Vision Technologies (AVT), in Q4-2009 alone 1,063 ITS projects worth just over RMB $2bn (US $33m) were underway throughout China, including 384 in traffic light control systems, 238 in law enforcement, 238 check-points and 203 traffic surveillance projects. AVT is currently involved in multiple ITS projects in five major metropolitan areas in China, in partnership with China Daheng, its local distributor.
Paul Kozik, product marketing manager at AVT Canada, explains that machine vision cameras, which are often used in these traffic scenarios, are well suited, because they are so adaptable to different peripheral components. 'A lot of traffic system engineers will build a solution from the ground up,' he says. 'Therefore, it is beneficial for the cameras to have many triggering options and the ability to connect different lenses or pan-tilt mounts. Machine vision cameras have these types of capabilities, because that's the common scenario in other machine vision applications.'
Freeflow tolling
ANPR is at the centre of a lot of ITS projects and many ITS cameras will include onboard ANPR processing capabilities. French company Survision provides systems for freeflow tolling – enforcing the toll without halting the traffic – using ANPR technology to invoice both subscribers and non-subscribers using the highway. This type of system, for example, is installed on the M50 in Ireland.
According to Jacques Jouannais, general director of Survision, this type of ANPR system will come into force in many countries in Europe within the next three years; all EU countries now have the option of putting in place a truck tracking system, called ecotax, by the end of 2013. An ecotax is already in place in Germany and The Netherlands and will be implemented this year in France. 'All of these projects rely on ANPR technology,' says Jouannais. 'The use of this technology will therefore be widespread – just within France, for example, we are talking about 300 gantries and more than 1,000 cameras.'
The key vision requirements Jouannais identifies for traffic installations are sensitivity, speed and efficiency. The cameras need to be sensitive to infrared, as the number plate is read in monochrome under infrared illumination in most cases. Survision's ANPR cameras incorporate Sony FCB-EX20DP camera heads, which have a high sensitivity even above 800nm (within limits – above 950nm is outside of the sensor's range).
One of the key requirements of ANPR is to be able to recognise the plate even under difficult lighting conditions. 'As a system integrator, we need to have tight control over all of the camera's parameters – the zoom, focus, gain, white balance, etc, all need to be controlled [to regulate the light reaching the sensor],' states Jouannais, adding that the Sony modules provide that level of control. The parameters are controlled automatically onboard the camera, using Survision algorithms created specifically for the Sony FCB-EX20DP models.
US company Pleora Technologies has been involved in a number of major automated tolling projects in North America, Europe, and Asia. The ITS cameras used in these projects contain Pleora GigE connectivity technology and the company also offers a software development kit (SDK) used to program triggers and receive images from the cameras.
John Philips, senior product manager at Pleora, says one important consideration for ITS systems is to ensure all the elements of the system are synchronised in order to capture sharp images of high-speed vehicles.
Pleora's programmable logic controller (PLC), part of its GigE interface technology, is built into the cameras used in the tolling systems. This allows cameras to tie in the vehicle sensor, the strobe lighting and other cameras through an electrical connection. 'To capture a rapidly moving vehicle, the synchronisation accuracy has to be within a few hundred microseconds,' explains Philips. 'Therefore, having the different components in the system electrically connected together at the camera head and not having a PC as an intermediary between the signal from the camera to the strobe, for instance, is a real benefit.'
Ring of steel
One of the advantages with designing ANPR systems for European roads is the reflective qualities of the number plates. Adrian Cadd, head of sales and marketing at UK-based manufacturer of ANPR systems, NDI Recognition Systems (NDI-RS), explains that, due to their reflective nature, there is an excellent retro-returned signal from number plates under infrared illumination, irrespective of ambient lighting and weather conditions. Infrared illumination is invisible to the naked eye, meaning drivers are not dazzled by the cameras firing.
NDI-RS has installed both the London and Manchester rings of steel – networks of cameras with ANPR capability surrounding both city centres that monitor vehicles entering the cities. The London network has in excess of 350 cameras, while the Manchester system has around 50 cameras. The ANPR results are fed into the local police database and the National ANPR Data Centre (NADC) for analysis.
Both networks of cameras use NDI-RS's C3 cameras providing infrared ANPR capture using SpecBright IR spotlights from ProPhotonix, a producer of LED arrays and other illumination solutions. Number plates are read and cross-matched against a police database. If a vehicle is flagged, then operators in real time will be alerted to the fact that that vehicle has passed through.
Freeflow tolling applications are going to become more prevalent in most EU countries by the end of 2013. Image courtesy of Survision
'That's the benefit of ANPR,' states Cadd. 'It enables the police and security services to have a real-time monitoring system of all vehicles travelling in and out of city centres at any time and, crucially, it will give them an alarm if a vehicle of interest passes through one of those check points.'
Cadd says the main challenge with setting up any ANPR system is positioning the cameras in optimum locations for number plate capture. 'Where the camera is positioned, the height of the camera, and the angle of the camera in relation to the road – the so-called skew and rotation angles – all have to be taken into consideration,' he says. 'We have to minimise these angles to reduce the amount of image distortion, while, at the same time, using existing roadside furniture, such as lighting columns or gantries. In some locations where it's difficult to do that, the ANPR software has an inbuilt algorithm that de-skews and de-rotates the number plate. Another challenge Cadd identifies is ensuring the infrared illuminators are powerful enough to get an accurate read over the working distance. 'Ideally, we want to capture ANPR at distances between 15 and 25m, although distances further away are possible,' he says.
NDI-RS is governed on the accuracy of its ANPR systems – in the UK, the NAAS guidelines specify that ANPR systems have to be able to read in excess of 93 per cent of number plates accurately on all vehicles that pass fixed cameras. According to Cadd, high quality components like ProPhotonix's SpecBright spotlights were incorporated into the C3 system so that the cameras achieve an accurate read and meet these guidelines.
Lighting manufacturer Gardasoft Vision also provides high intensity strobe lights designed for ANPR and ITS applications with its VTR range of LED light sources.
Dangerous goods
Survision has also developed systems for identifying vehicles carrying dangerous goods, based on recognition of the labels on the outside of the vehicle. The systems contain the same Sony head as in the tolling application; it's only the algorithms loaded on the digital signal processor (DSP) module that differ – all the image processing is carried out at the camera level onboard the DSP, including ANPR at 50fps.
These systems are used mainly on roads with tunnels – Survision has equipped the Limfjord tunnel in Denmark and the Toulon tunnel in France. 'Vehicles carrying dangerous goods are not forbidden in the Limfjord tunnel, but if there is an accident, it is useful for the emergency services to know if there is a truck transporting hazardous substances inside,' says Jouannais of Survision. 'The emergency services will handle the accident differently depending on any potential hazardous material involved. In the case of Toulon, dangerous goods vehicles are forbidden and the technology helps enforce that.'
Networking
Being able to connect a number of cameras together into a network is one of the factors that Yvon Bouchard, technology director at vision company Dalsa, identifies for expanding the range of traffic enforcement applications. 'By connecting to a central server, for instance, a bank of cameras can have access to high-performance image processing for pattern recognition and data extraction, such as recognising licence plate numbers,' he says, adding that network connectivity also extends the reach of the vision system, with connections such as Ethernet supporting coordinated operation over virtually unlimited distances via the Internet. This means that traffic flow monitoring, for instance, can operate on a city-wide basis.
The built-in intelligence of ITS cameras is also extending their range of applications according to Bouchard, with cameras able to calculate the speed of a vehicle in speed enforcement systems through reference points between timed image captures. The camera can then alert a central server and provide a number plate and image of the vehicle as proof of the speeding violation.
Cadd at NDI-RS believes that the ANPR and ITS markets are moving towards high-definition digital imagery. In addition, Cadd says that ANPR systems are now being installed with wider fields of view, with one camera covering more than one lane of traffic. 'There is a general progression in this technology,' he says. 'The accuracy levels are expected to increase, the ability of the cameras to read more plates at faster speeds over more lanes of traffic is developing, along with faster processing times.'
Further information
Running on rails
Train derailments like those at Potters Bar, UK in 2002, which killed seven, or the Hatfield rail crash in 2000, which killed four, are rare but can be catastrophic. Maintenance on trains typically takes place in a workshop, but this is sometimes impractical, especially in large countries where rail networks stretch over long distances.
A system for in-situ inspection of cargo train wheels has been developed in China, allowing maintenance checks to be carried out without stopping the train. The system uses three area scan cameras from Basler Vision Technologies situated on the rail bed and two cameras beside the rail. Images of the under carriages and wheels are captured as trains travel past at speeds of 50-60km/h.
The sensitivity of the camera allowed sharp images to be captured of the moving train, while the high frame rate allowed a number of images to be captured as the train moves past. The images are transmitted to a control room for further analysis.
The system has been developed for cargo trains, although according to Tang Tay Joo, sales manager at Basler Asia, the Chinese railway ministry has also increased efforts to inspect passenger trains and high-speed trains.
Trains travelling between 50 and 60km/h can be captured for maintenance checks. Image courtesy of Basler Vision Technologies