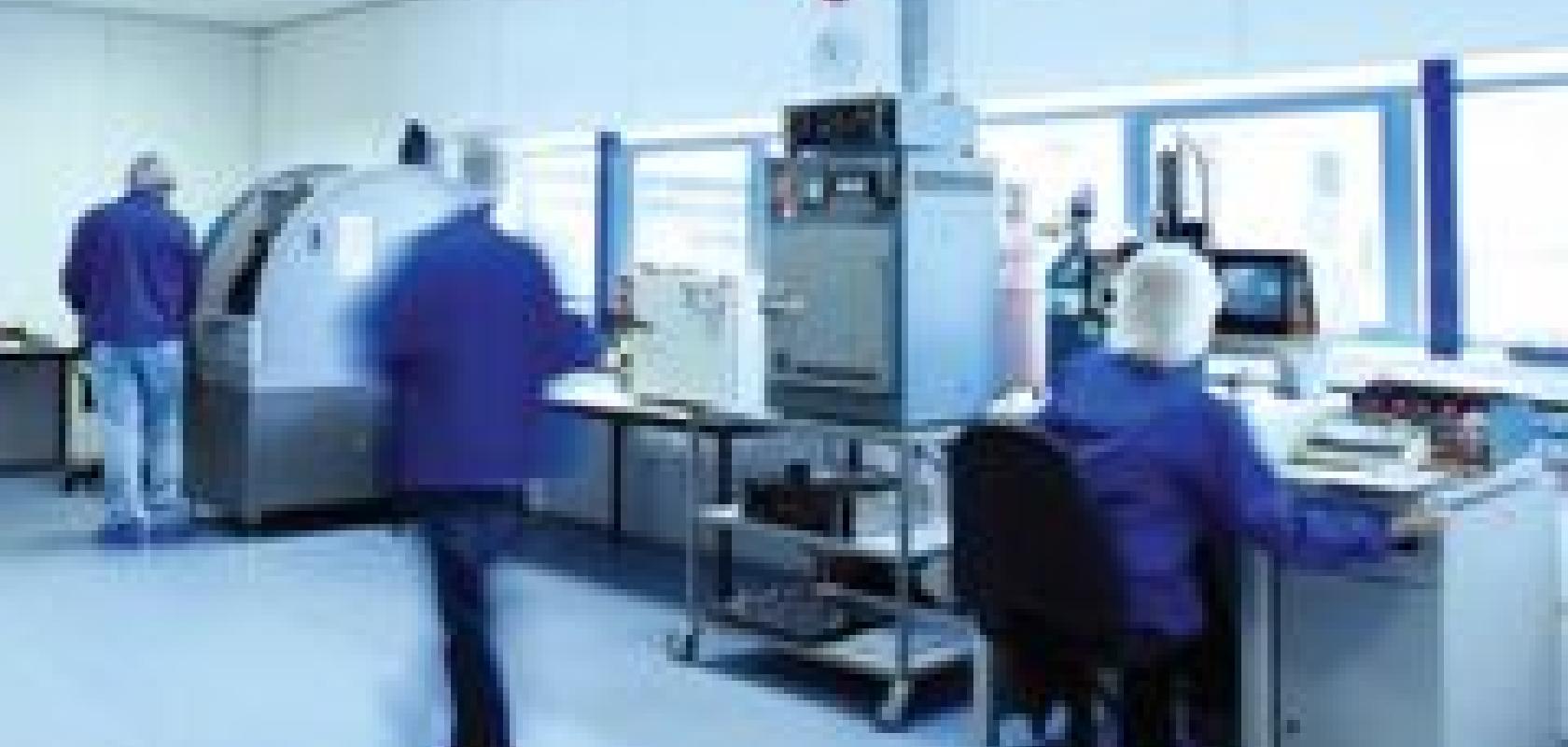 Though the name ProPhotonix has only been around since June 2010, the company formerly known as StockerYale has decades of experience in LEDs and laser modules for machine vision.
Back in 2009, StockerYale sold off two of its North American operations – its Lasiris laser module business in Montreal, Canada, and its speciality fibre business in Salem, New Hampshire – to Coherent. The businesses were no longer part of StockerYale's strategy, and the sale allowed the company to use the funds to focus on developing the LED side of its business. As the original name – dating back to the founding of the company by a Mr Stocker and a Mr Yale – related more to historical markets than current areas of business, a strategic decision was taken to rename the company as ProPhotonix.
'We wanted a universal brand for both our LED and laser businesses,' says Mark Blodgett, chairman and chief executive officer of ProPhotonix. 'We also wanted a name that more accurately reflected the business we are in – the design and manufacture of LED illuminators and laser modules. That's a pretty unique combination. There are distributors that stock both types of product, but we're the only manufacturer of both – and that's important for many customers. It helps us be a solutions provider; a significant proportion of our business is in custom-made systems. A customer can come with a particular machine vision problem, and we have a range of solutions – lasers and LEDs.'
ProPhotonix has positioned itself as a leading provider of light sources to the machine vision industry. 'We supply the most sophisticated, highest performance LED illuminators in the world,' says Blodgett. 'Our devices offer exceedingly high brightness for unique applications, and in a compact form (thanks to our chip-on-board technology). We have a very capable engineering team here in Ireland, which enables us to prototype a product for a customer before we run it into production.'
The machine vision market benefits from advances in LED chip technology in the consumer market, where products such as mobile phones and televisions drive LED chip developments. 'Chip manufacturers have made huge advances in terms of wavelengths, colours and brightness, which has enabled us to make more powerful devices,' says Blodgett. 'You can see this directly in our Cobra line of products, which is replacing traditional fibre optic and/or metal halide illumination. The advantage of LEDs is that they consume less electricity and generate less heat, as well as lasting longer. This makes them ideal for 24/7 production, where downtime can be costly.'
The laser modules offer an alternative to LEDs or, in most cases, are used specifically for 3D applications, where it is less about illumination and more about measurement. 'For example, we have an application,' says Blodgett, 'whereby the lasers are used in conjunction with a high-speed camera to accurately measure razor blades. They are also used for profiling of surfaces, such as lumber or flat panel devices.'
Mark Blodgett, chairman and chief executive officer of ProPhotonix
From a business perspective, the decline in the price of machine vision systems in recent years has meant that more systems are being sold than ever before. Every system needs illumination – which, of course, is good news for ProPhotonix.
'We've now enjoyed six successive quarters of rapid growth,' reports Blodgett, 'and this has been driven largely by our LED products, which have found themselves in high-profile projects around the world, including London's security and congestion charge system where every camera has one of our infrared LED illuminators.'
ProPhotonix has more than 100 employees worldwide, with headquarters in Salem, New Hampshire, USA, which serves as a financial and marketing hub for the company. Its main base of operations is in Cork, Ireland, which houses the R&D for the company as whole. 'Our major strength is our expertise in optical, mechanical and electronic engineering,' says Blodgett. 'And we've benefited from the economic downturn in Ireland, as we've been able to pick up a lot of high quality talent that has suddenly become available as other companies have downsized. In fact, we've doubled our engineering resource in the past 18 months.'
Cork is also home to product design, customer prototyping and manufacture of LED light engines in a highly-controlled cleanroom environment. 'We don't sub-contract out our manufacturing,' stresses Blodgett, 'and that's another one of our strengths. Everything is designed and manufactured in one place.'
There is a further manufacturing facility in Hatfield Broad Oak, UK (home of the part of the business formerly known as Photonic Products), which produces laser modules, as well as acting as a distributor for third-party laser diodes from leading industry names such as Opnext, Sony, QSI, Sanyo and Ondax.
'The laser modules are also used for non-machine vision applications,' adds Blodgett. 'For example, GE Medical uses them for patient positioning on its machines.'
One of the key launches last year was InViso, a range of laser modules for the machine vision market. The product has a unique fl at form factor. From a mechanical standpoint, this has an advantage for engineers in that it is easier to mount and align than the traditional cylindrical design of laser modules, as well as having an external focus mechanism, which makes adjustments simple.
Alongside the three main offices, there are salespeople located throughout the US, as well as in Ireland, the UK and Germany, with distribution representing ProPhotonix elsewhere.
So, why should customers choose products from ProPhotonix above any of its competitors? 'Our engineering expertise is second to none,' says Blodgett. 'We can solve the most demanding illumination problems a company may have. You can have the very best cameras, but if you don't have the right illumination, the system won't perform to its highest potential. Our experienced staff of engineers and application specialists enables us to deliver appropriate solutions to customers, whether they are in industrial, medical or homeland security/defence.
'We try to serve the customer with one of our standard products first, as that's often the quickest route to a solution, but if that doesn't suit, we'll develop a custom product for a specific application. We have a longstanding reputation as a leader when it comes to illumination for machine vision, and we are also very proud of the quality of our products.'
Going forward, a major focus for ProPhotonix will be to build on the recently-launched InViso laser module platform with a variety of wavelengths and powers. 'We'll also be increasing our range of standard LED products and enhancing our OEM custom business with product management capabilities,' concludes Blodgett.