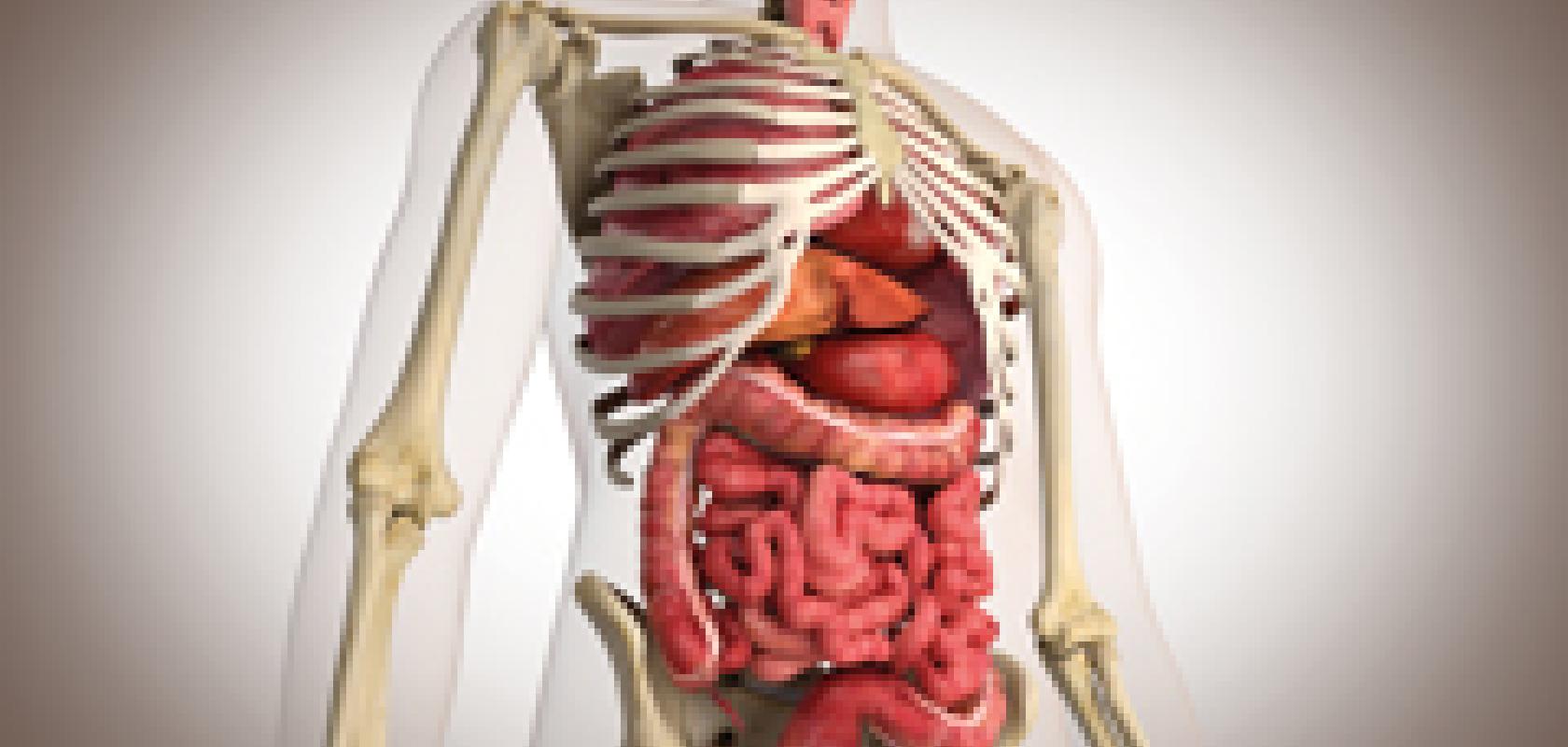 Endoscopes provide a minimally invasive way of examining the body from the inside and, having been subject to an endoscopic procedure, I can say with certainty that the technology is remarkable. At its heart, an endoscope is a long flexible tube with a minute camera and light source integrated at one end, relaying pictures of a patient's internal organs back to a computer for analysis. It sounds relatively simple and yet, not only has this technology become a critical diagnostic tool, but it also serves to guide surgical procedures. 
It's important to note that the application of an endoscope is dependent upon its size – and for this reason, the drives within the machine vision market towards miniaturisation are particularly valuable. Belgium image sensor company, Cmosis, now part of sensor company Ams, has developed a camera for an endoscope that incorporates an image sensor measuring just 1 x 1mm. Dubbed the NanEye 2D camera, it boasts a resolution of 250 x 250 pixels at a 3µm pitch. It is housed in a 1 x 1 x 1.8mm cuboid containing a front-mounted lens as well as the chip-scale packaged sensor developed in cooperation with Fraunhofer IZM Berlin.
With NanEye 2D, live images can be fed from the tip of the endoscope at a rate of 44 frames per second. The camera head provides self-timed readout, 10-bit AD conversion and serial image data transmission via LVDS. Cabling of up to three metres in length is possible thanks to Awaiba's proprietary data interface technology, which was acquired by Cmosis – along with the company – in August 2014. 
Speaking about the camera, Cmosis CEO Stephan Voltz said: 'With our advanced CMOS technology, we are able to develop extremely small-size cameras at a low cost enabling real-time visualisation with disposable catheters for outpatient intensive care. This is important for everyday use, as well as in emergency situations where there is no clinical sterilisation apparatus available.'
He added that the NanEye 2D camera replaces costly fibre optic cable with its 5,000 single fibres by a simple minimal-diameter four-wire connection with low energy dissipation. In addition, the camera meets electromagnetic compatibility (EMC) standards without the need for special shielding. This level of innovation has been recognised within the industry and Cmosis has been awarded the German Innovation Award for Non-Clinical Intensive Care for its NanEye CMOS camera for endoscopes.
A less bitter pill to swallow
Dating back to the 19th century, traditional endoscopic systems, as the one described above, are a proven tool within medical imaging. Since the turn of this century, however, there has been a growing body of research on capsule endoscopy. The premise is that instead of undergoing what can be quite an uncomfortable procedure in endoscopy, the patient simply swallows a pill-sized camera. While this is a far more patient-friendly approach for screening, the technology has yet to become mainstream.
The pioneer in the field of capsule endoscopes is a company called Given Imaging, which is now owned by Medtronic. Given Imaging began in 2001 developing endoscopes that could be swallowed, and it now has a broad range of solutions, including the PillCam for the small bowel, oesophagus and colon. Now in its third generation, PillCam SB 3 contains an imaging device and light source and, thanks to adaptive frame rate technology, can automatically increase the image capture rate from two to six frames per second, based on the speed the capsule is travelling through the body. The PillCam family has been subject to more than 1,900 clinical studies, and around two million patients worldwide have used the capsules.
Although far less invasive than their counterparts, capsule endoscopes are limited in that they rely on a small light source to illuminate the inside of the patient's body. This means that any diagnosis can only be made based on what is seen in the spectrum of visible light. In the UK, researchers from the University of Glasgow have been focusing on this shortfall, and believe they have found a way to make these diminutive endoscopes effective at detecting throat and gut cancers. 
In December 2015, the journal Scientific Reports published a paper titled 'Wireless fluorescence capsule for endoscopy using single photon-based detection' by researchers from the University's School of Engineering, describing how they used fluorescent light for the first time to expand the diagnostic capabilities of capsule endoscopes. Led by Professor David Cumming from Electronic and Nanoscale Engineering at the University of Glasgow, and using an advanced semiconductor single-pixel imaging technique, the researchers have managed to create fluorescence imaging in a small pill form. While this type of imaging is well-known within the medical field, it can often be bulky, power-hungry and expensive. 
'The system we've developed is small enough and power-efficient enough to image the entire human gastrointestinal tract for up to 14 hours,' commented research associate, Dr Mohammed Al-Rawhani. 'We've confirmed in the lab the ability of the system to image fluorescence "phantoms" – mixtures of flavins and haemoglobins that mimic closely how cancers are affected by fluorescence in parts of the body like the intestines, the bowel and the oesophagus. 
'The system could also be used to help track antibodies used to label cancer in the human body. It's a valuable new technique that could help clinicians make fewer false positives and negatives in cancer diagnosis, which could lead to more effective treatment in the future,' he added. 
Professor David Cumming, the University of Glasgow's Chair of Electronic Systems, continued: 'We've played an important role in developing the technology behind video-pill systems, and this is an exciting new development, which offers a valuable new resource for gastrointestinal imaging. There's still some way to go before it will be ready for commercial production and clinical use, but we're in early talks with industry to bring a product to market. We're also interested in expanding the imaging capabilities of video-pill systems to new areas – such as ultrasound – in the near future.'
Capturing the video
In addition to the camera and illumination, video capture technologies play a critical role in endoscopic systems. In the first quarter of 2016, Matrox Imaging will be introducing a new UHD card that it says will be ideally suited for the backend of an endoscopic system. According to product manager Michael Chee, the multi-input multi-format Matrox Clarity UHD will further simplify system integration by offering – on a single board – video capture from a mix of up to 10 different inputs (SDI, HDMI, DVI, DisplayPort, analogue VGA). The Clarity UHD will not only support the latest digital inputs with resolutions of up to 4k/UHD but will maintain backward compatibility for legacy analogue devices. By capturing video from a range of sources, the company says, Matrox Imaging frame grabbers help create a highly flexible and reliable video acquisition and control unit that is at the basis of every endoscopic system.
Chee commented that the following features provide a solid set of tools for equipment vendors to build a high performance video capture solution for endoscopy: automatic format selection to enable switching the source without additional intervention; low latency reliable image acquisition to minimise the lag between image sensing and display; on-board video pre-processing, such as image scaling, compositing, de-interlacing and annotations; and on-board hardware H.264 encoding to compress video stream for recording and distribution. 
Canadian company Pleora Technologies has also recently released an external frame grabber that it says allows manufacturers to cut the cost and complexity of endoscopy systems by using the plug-and-play cabling and ubiquitous computing support of the USB3 Vision standard. The external frame grabber converts the HD-SDI video feed into an uncompressed image stream that is transmitted with low, consistent latency over a single USB 3.0 cable directly to an existing port on a computing platform.
'There are a few use-cases for the technology within an endoscopy system,' explained Ed Goffin, marketing manager at Pleora. 'To help simplify system design, manufacturers can offer recording and control functionality without designing a dedicated appliance. By eliminating the need for a PCIe frame grabber to capture data at the end-point, integrators can replace discrete desktop PCs and recording units with a single computing platform. For example, software-based recording capabilities can be ported to a laptop that is also used for analysis and display.'
He added that the external frame grabber is also available as a board set that manufacturers can use to reduce the cost of hardware-based recording equipment. Typically, these recording systems rely on custom-designed processing boards to support HD-SDI video connectivity. Employing the small footprint iPort HDSDI-U3 board set as part of the hardware design, video is automatically converted into a USB3 Vision stream that is transmitted directly to an existing port on an embedded PC. As a result, manufacturers can bypass costs associated with video interface development, while employing lower-cost embedded computing platforms. 
Raising the standard
Goffin believes that the USB3 Vision standard has been a significant driver for the adoption of these types of technologies within the medical sector. 'The ability to support high bandwidth uncompressed video, together with the more straightforward plug-and-play usability that comes with USB 3.0, bring an important combination of performance, cost, and ease-of-use to medical imaging applications,' he commented. 'GigE and USB 3.0 are revolutionising medical imaging system design and applications by allowing manufacturers to design systems that integrate several image sources, multiple displays, and centralised image processing, analysis, and recording equipment.'
Goffin further explained that GigE Vision external frame grabbers allow designers to upgrade existing multiscreen imaging systems into real-time networked video solutions. Integrating previously isolated image sources and patient data onto a common network and presenting all information on a single dashboard can improve situational awareness for the operating room staff, contributing to improved patient safety and quality of care. 
The ability to multicast real-time video from different image sources to various endpoints, without reconfiguring hardware or software, may also help speed endoscopic procedures and enable other opportunities to improve care. For example, real-time video can be easily shared with other departments or remote specialists. Furthermore, with Ethernet's extended reach, processing and analysis equipment can be centralised outside the sterile environment. As a result, operating costs are reduced because equipment located remotely doesn't have to be repeatedly sterilised, data can be shared across multiple departments, and the risk of patient infection is reduced.